Part of the 202020 Velomobile Challenge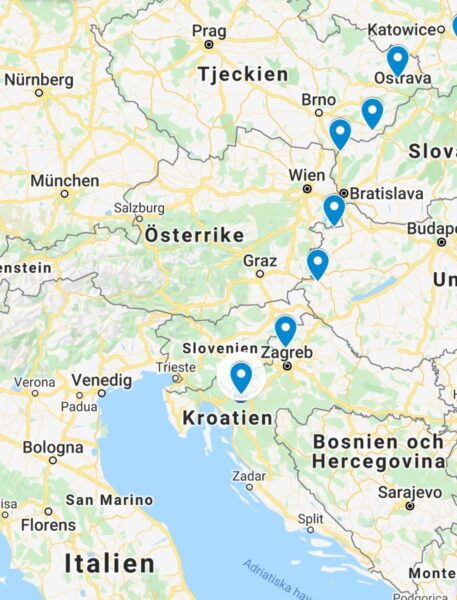 When borders closed because of the corona pandemic, I had to interrupt my cykling through Europe and leave my velomobile in Poland during the summer. At home I organised the Bohus Velomobile Tour visited by ten velonauts. I returned to Kraków in Poland mid August. This is a picture diary of the trip from Poland to Croatia.
15 August 2020
This day Poland was celebrating a special historical day. I was invited to participate in the celebration at the alpaca farm visitors centre where a special polish dish called prazone was cooked on open fire. The playground that I had been helping to build was not yet finished, but I had decided to start cycling the following morning towards the Czech Republic.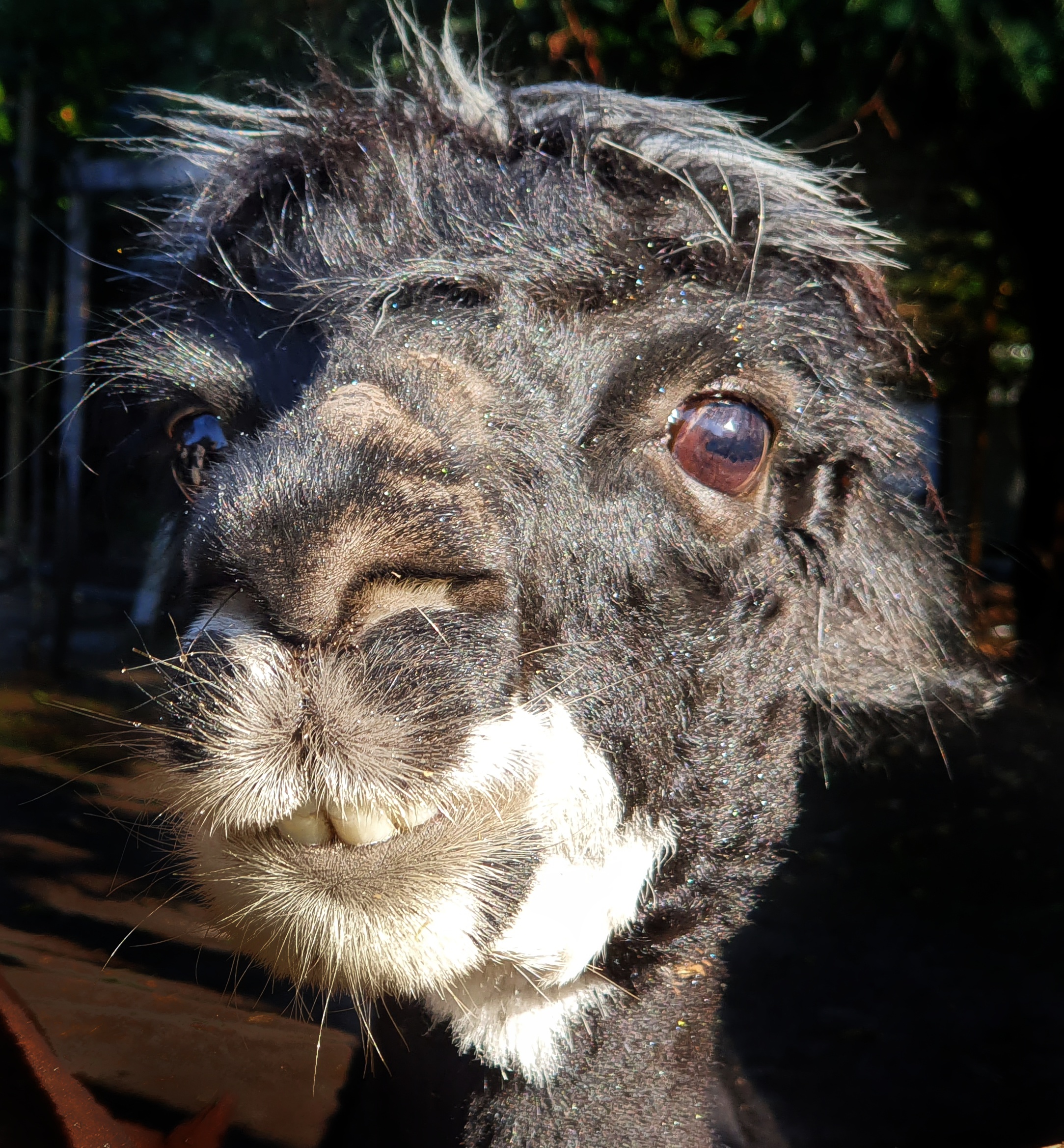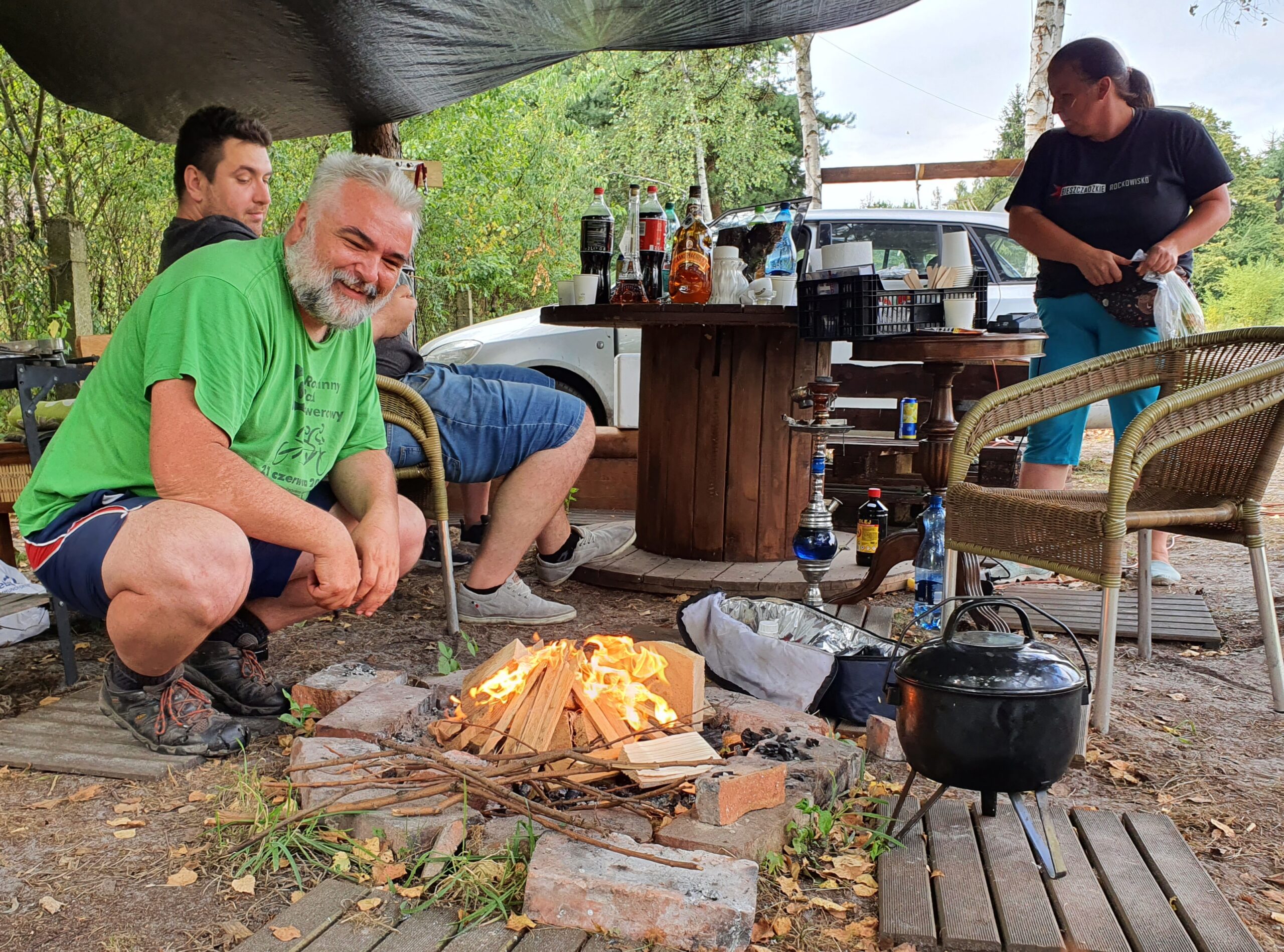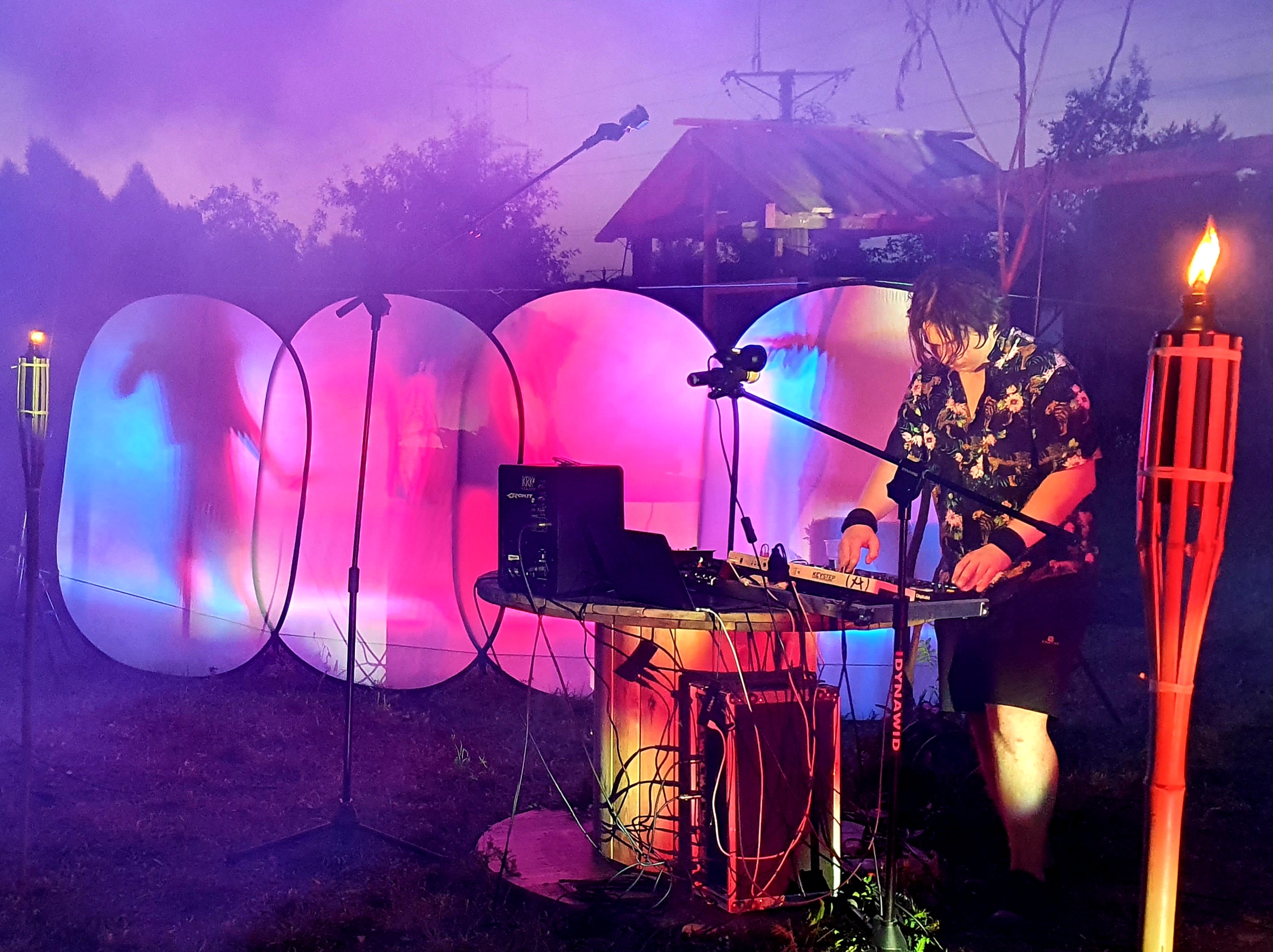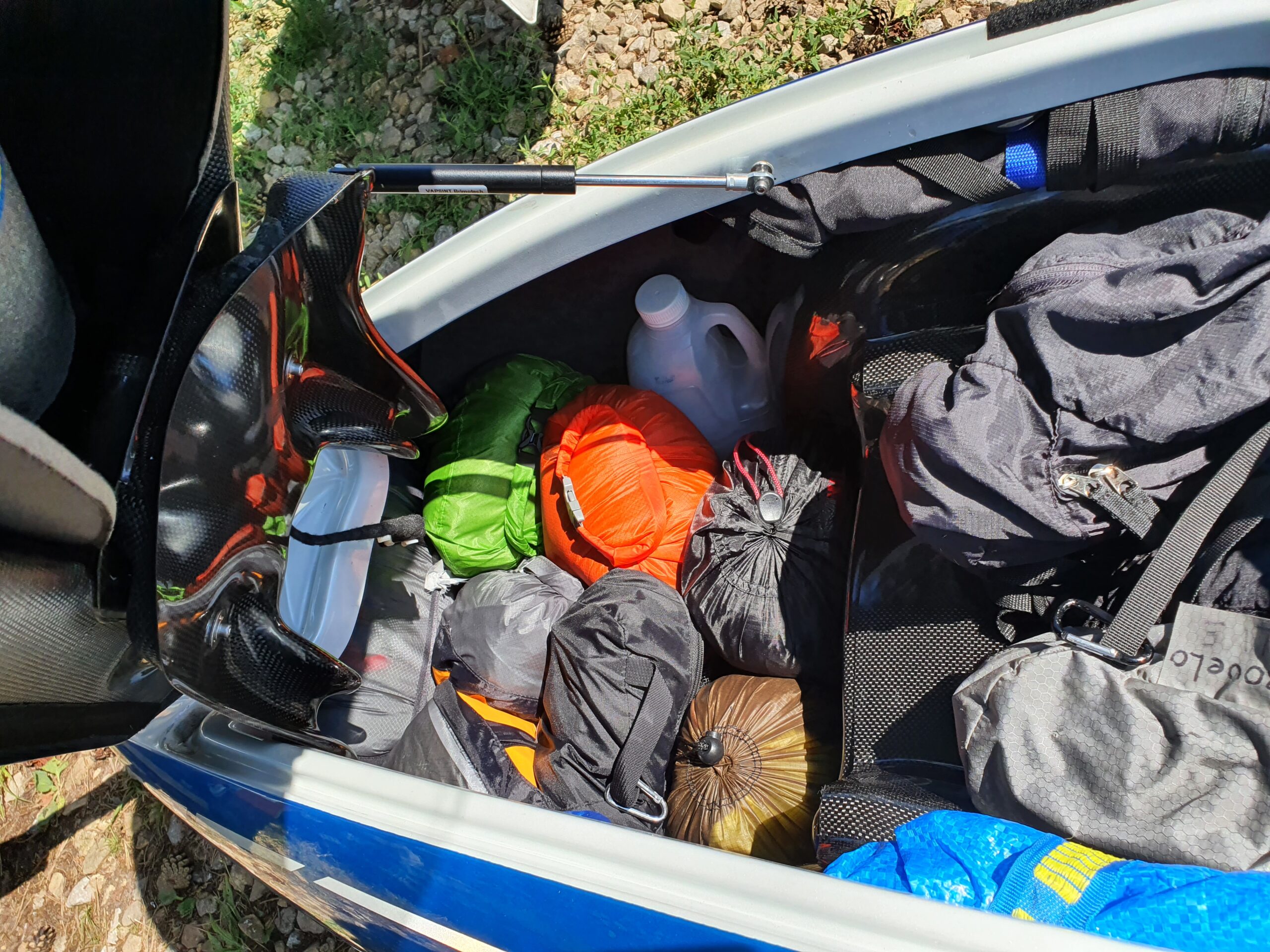 16 August 2020
Om my way to the border I passed a very depressing place, the Auschwitz concentration camp. After showing my respect to the victims I crossed the border to the Czech Republic.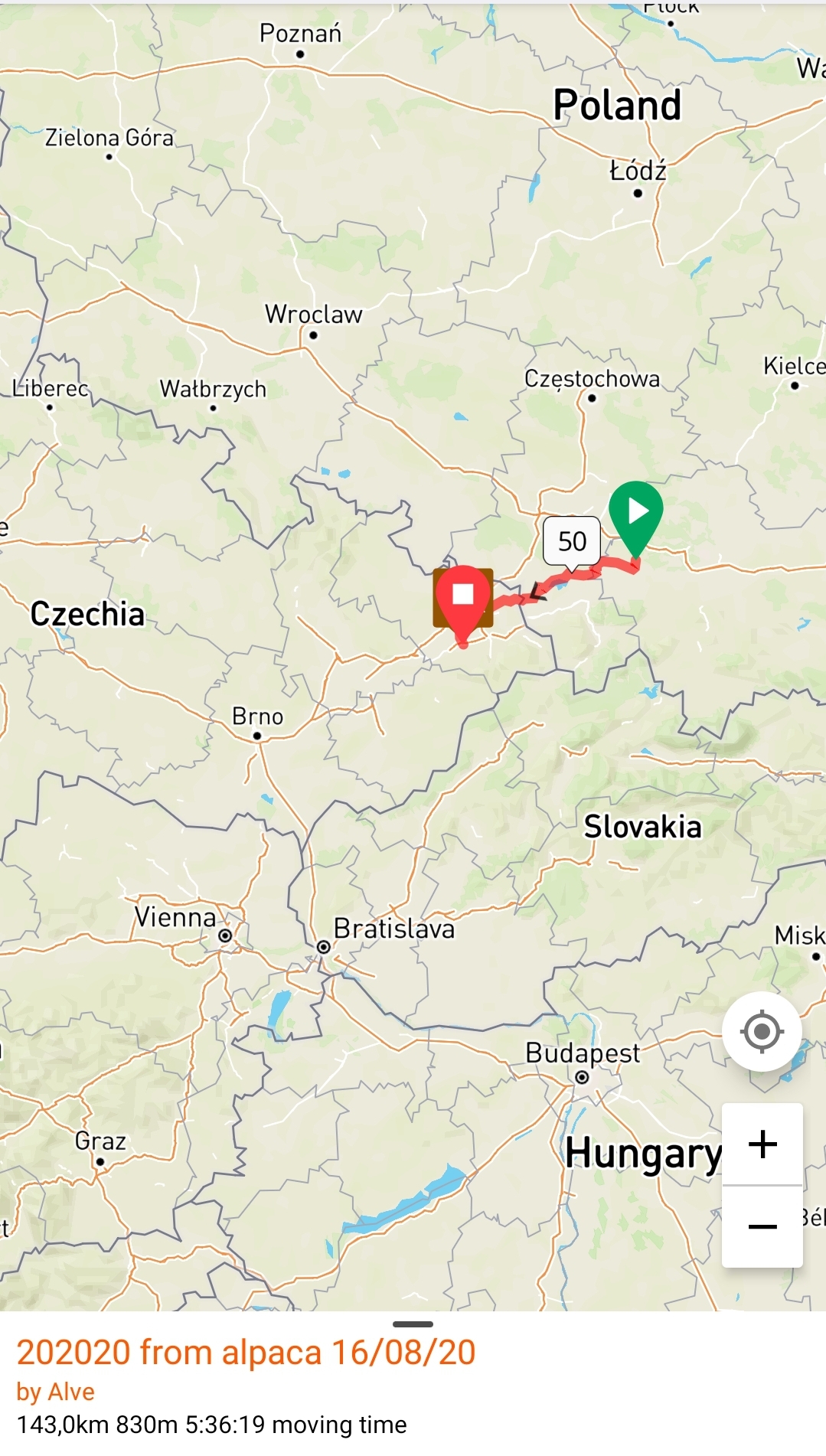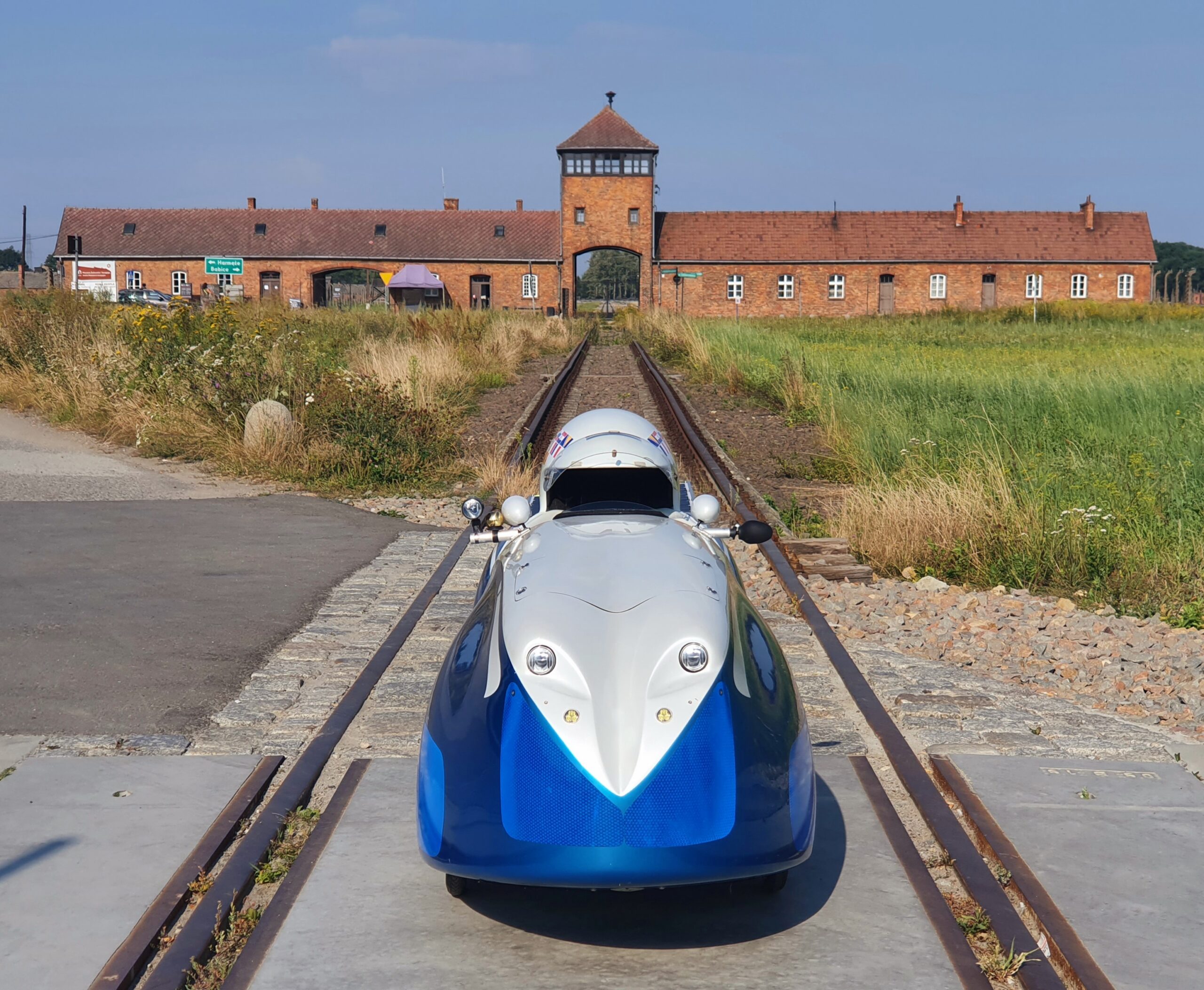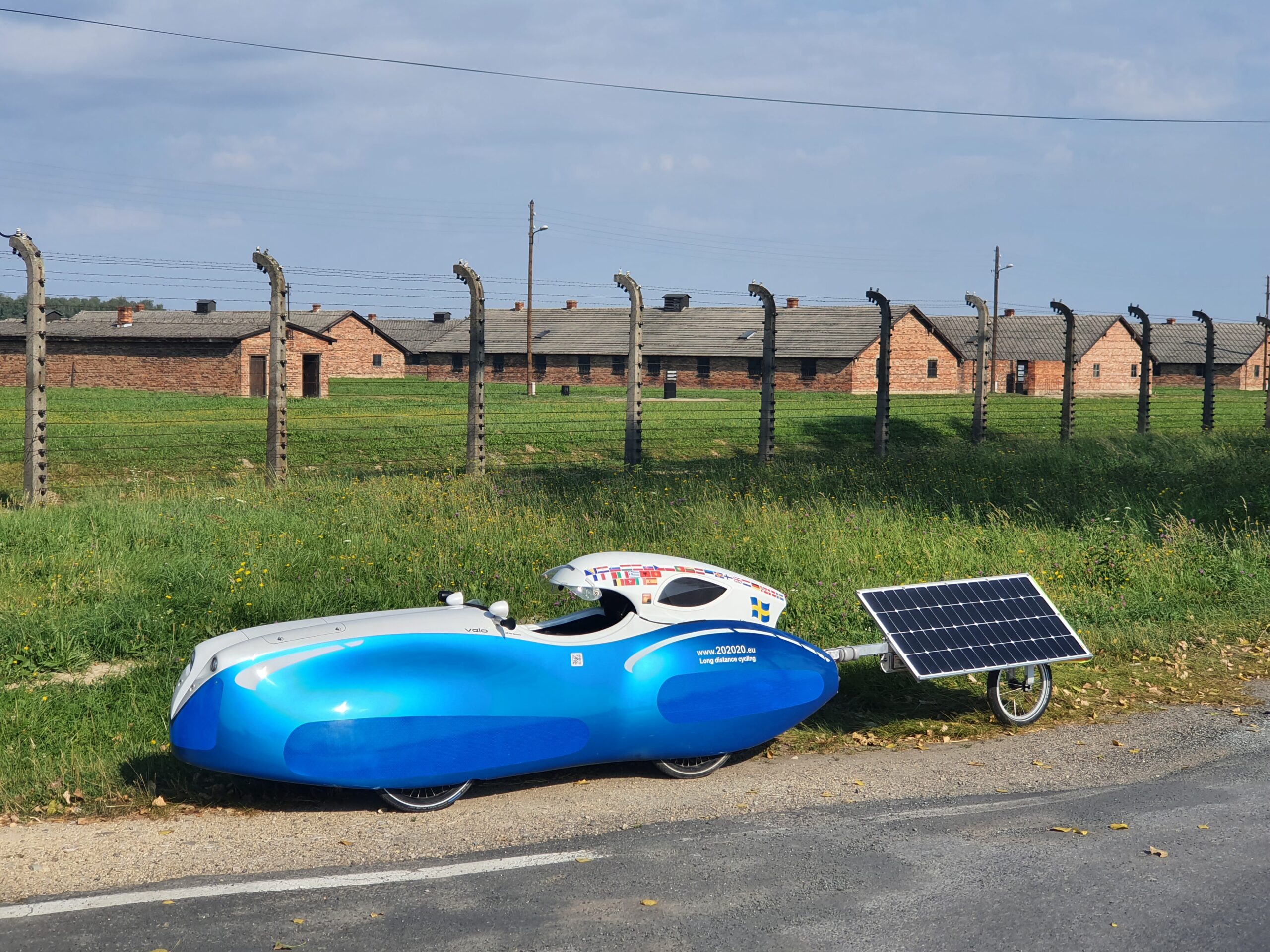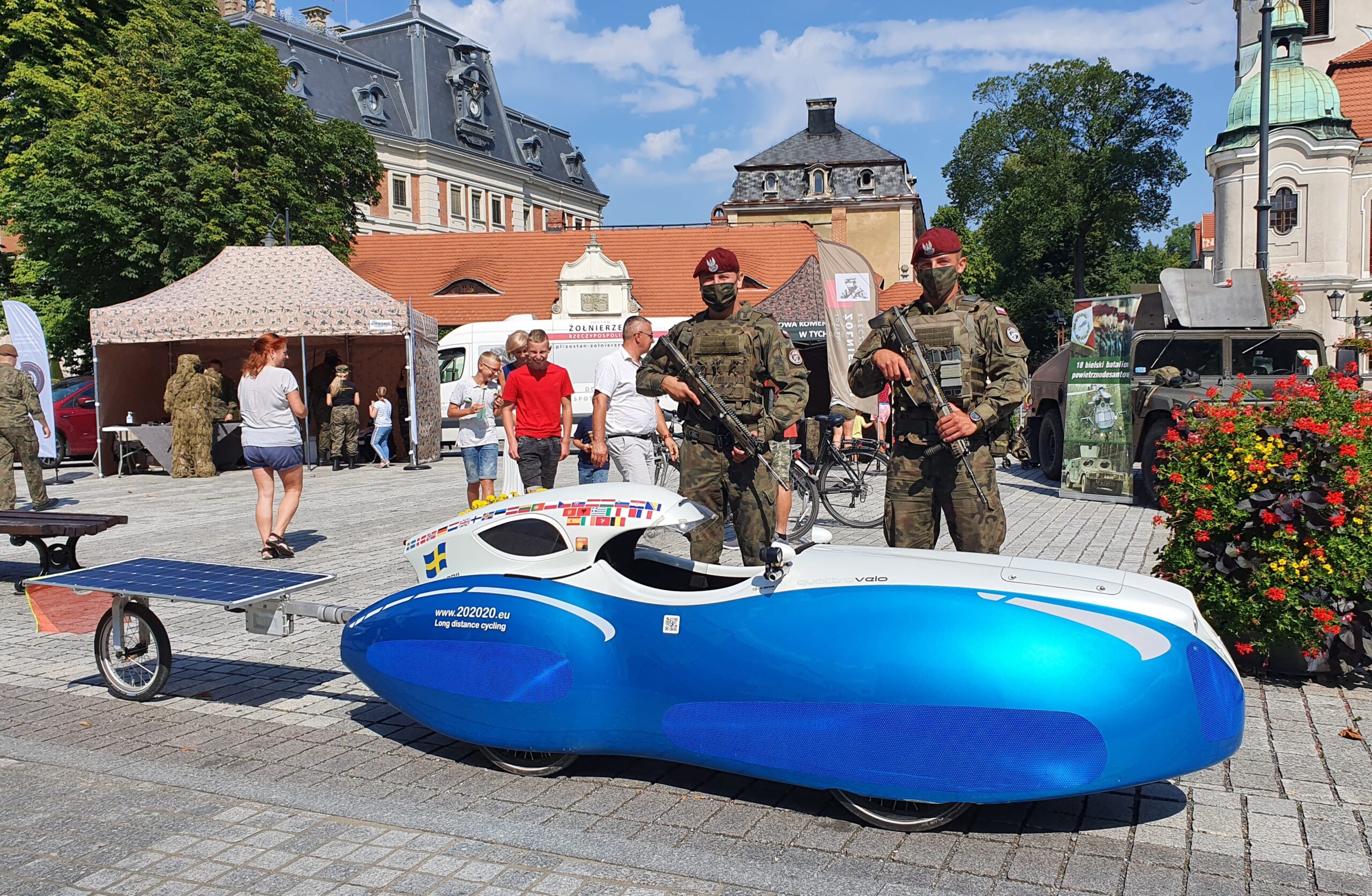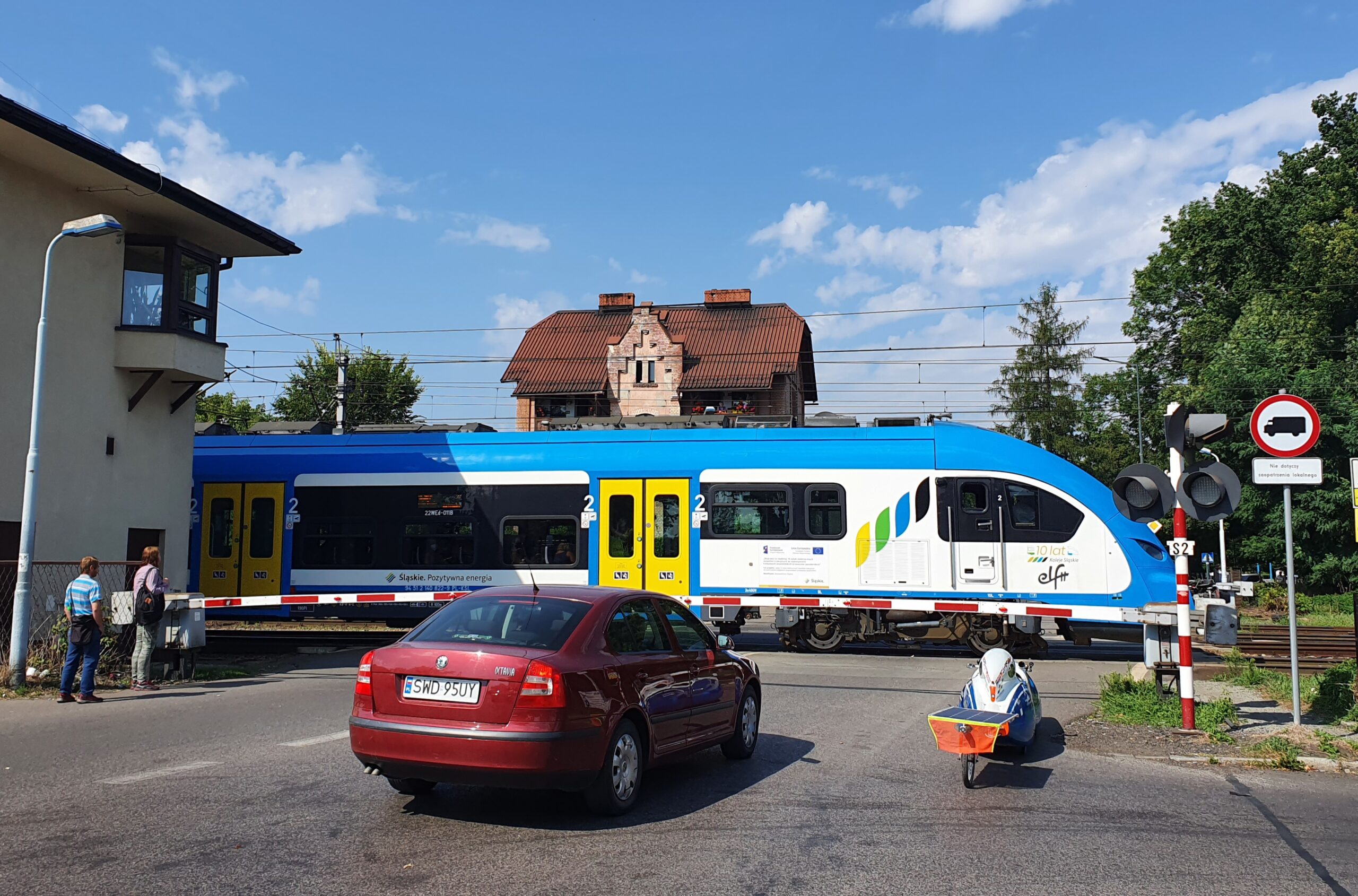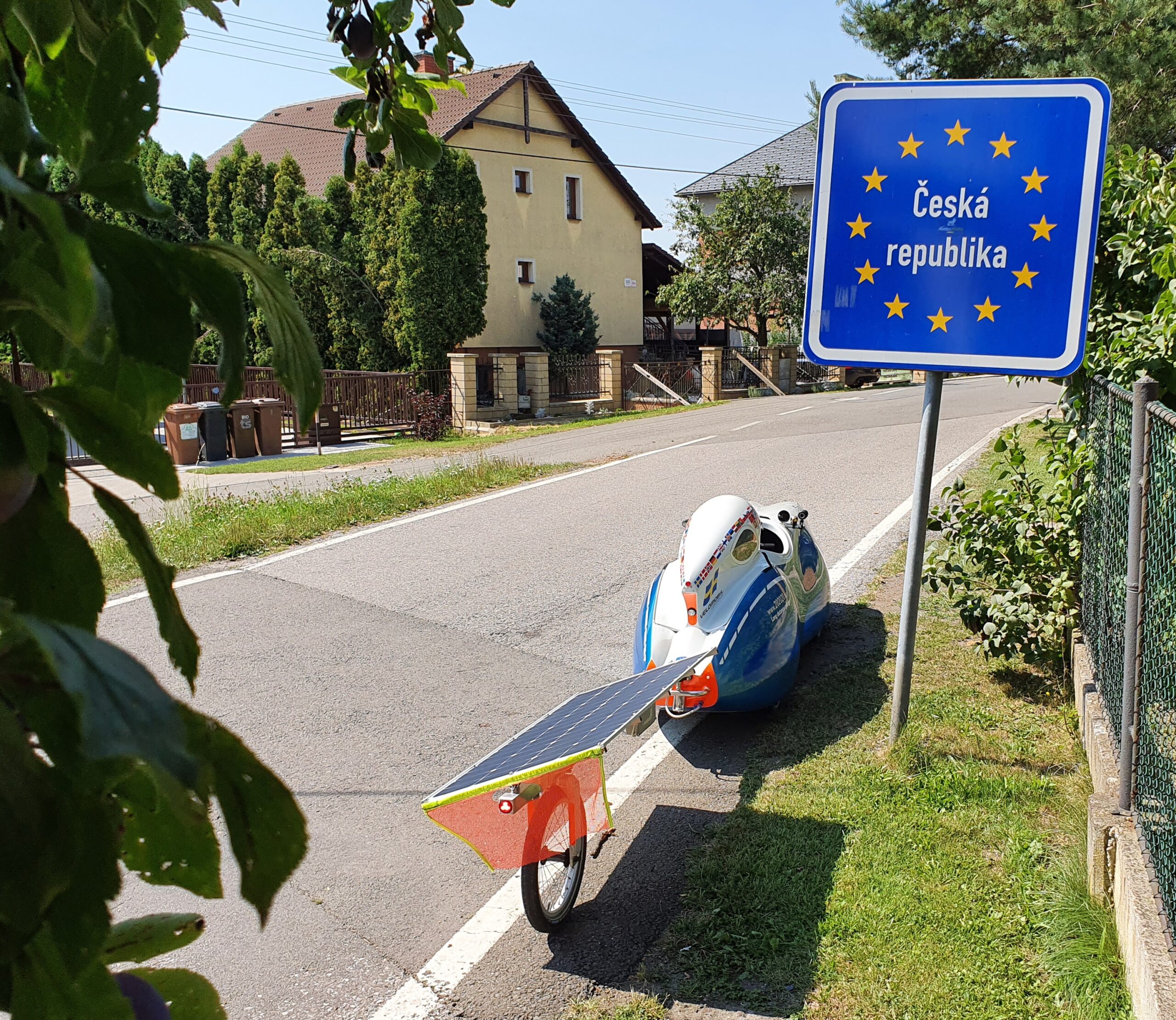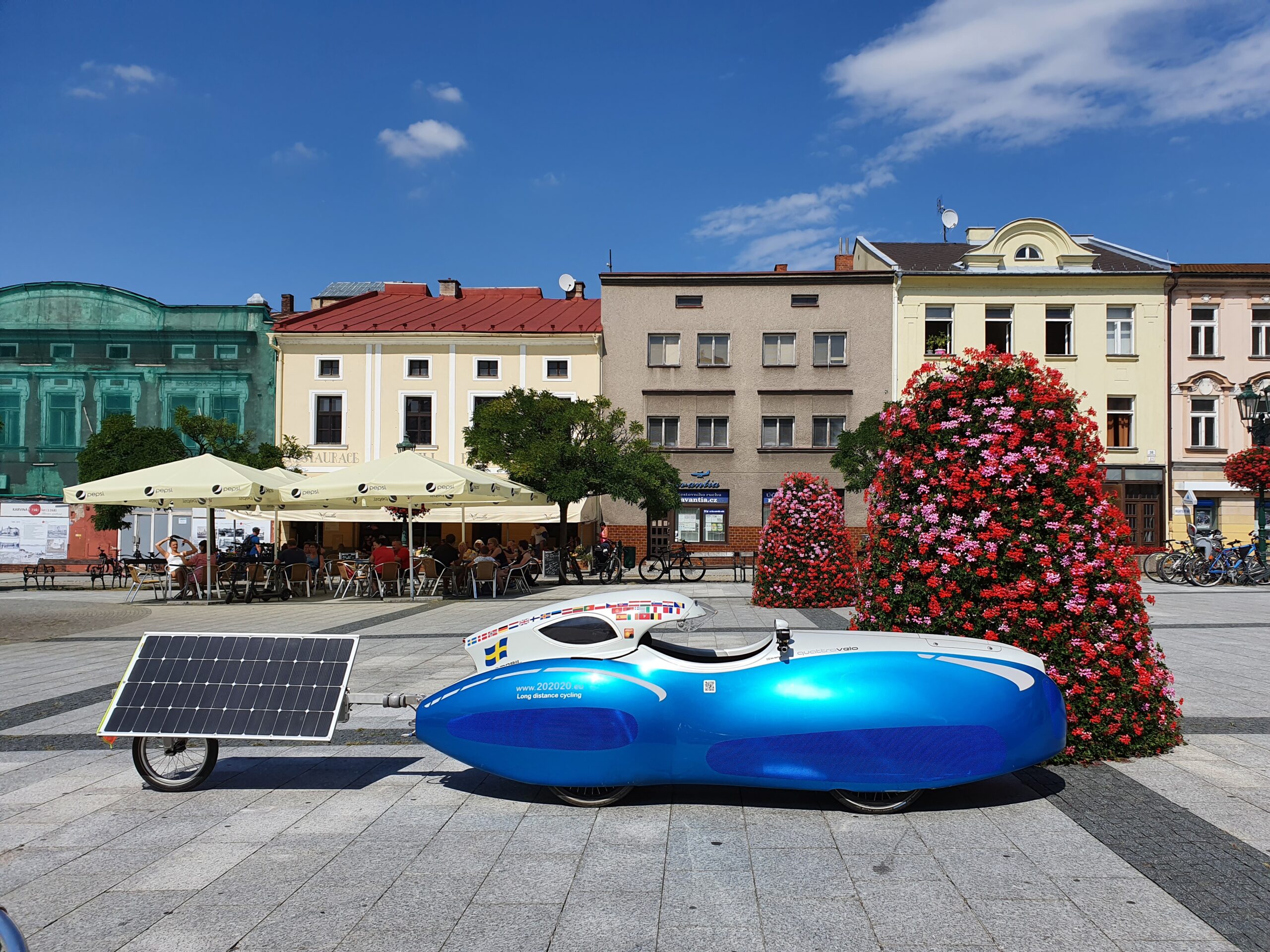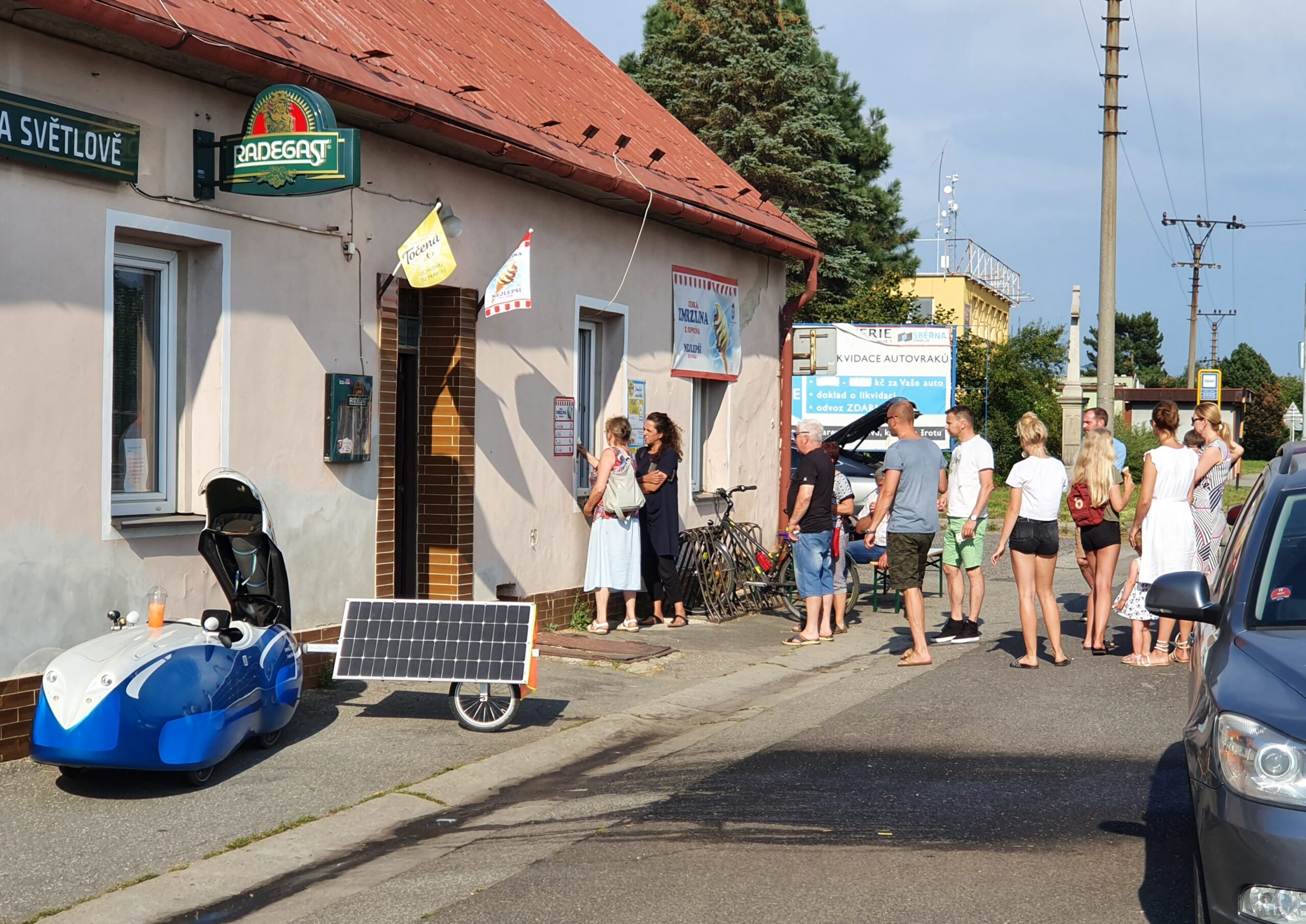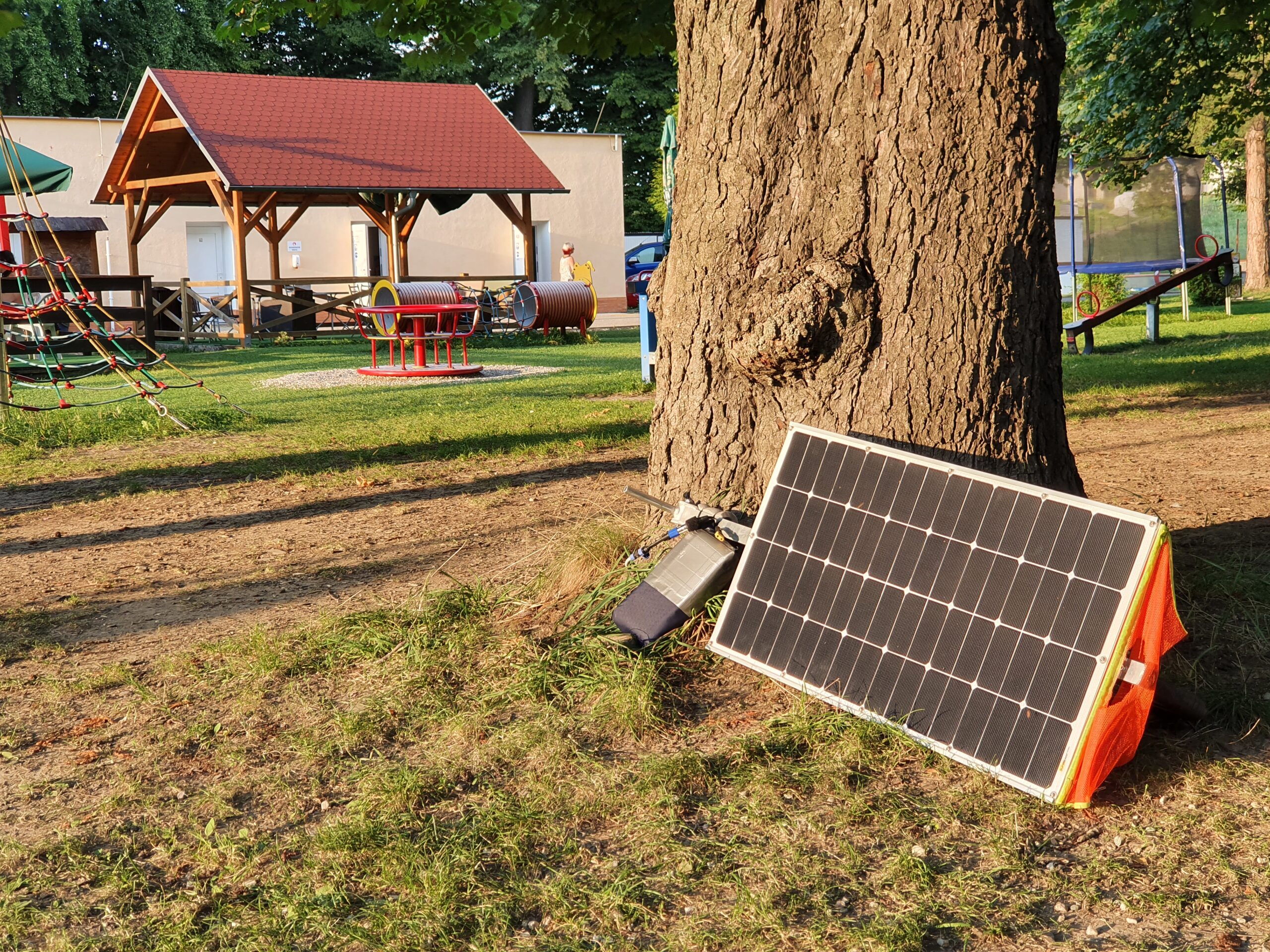 17 August 2020
When on the way I realized that the recumbent bike factory Azub wasn't very far from my route. What I hadn't checked was how much of a climb I would have to do for the detour. I reached the Azub factory after climbing two mountain ranges.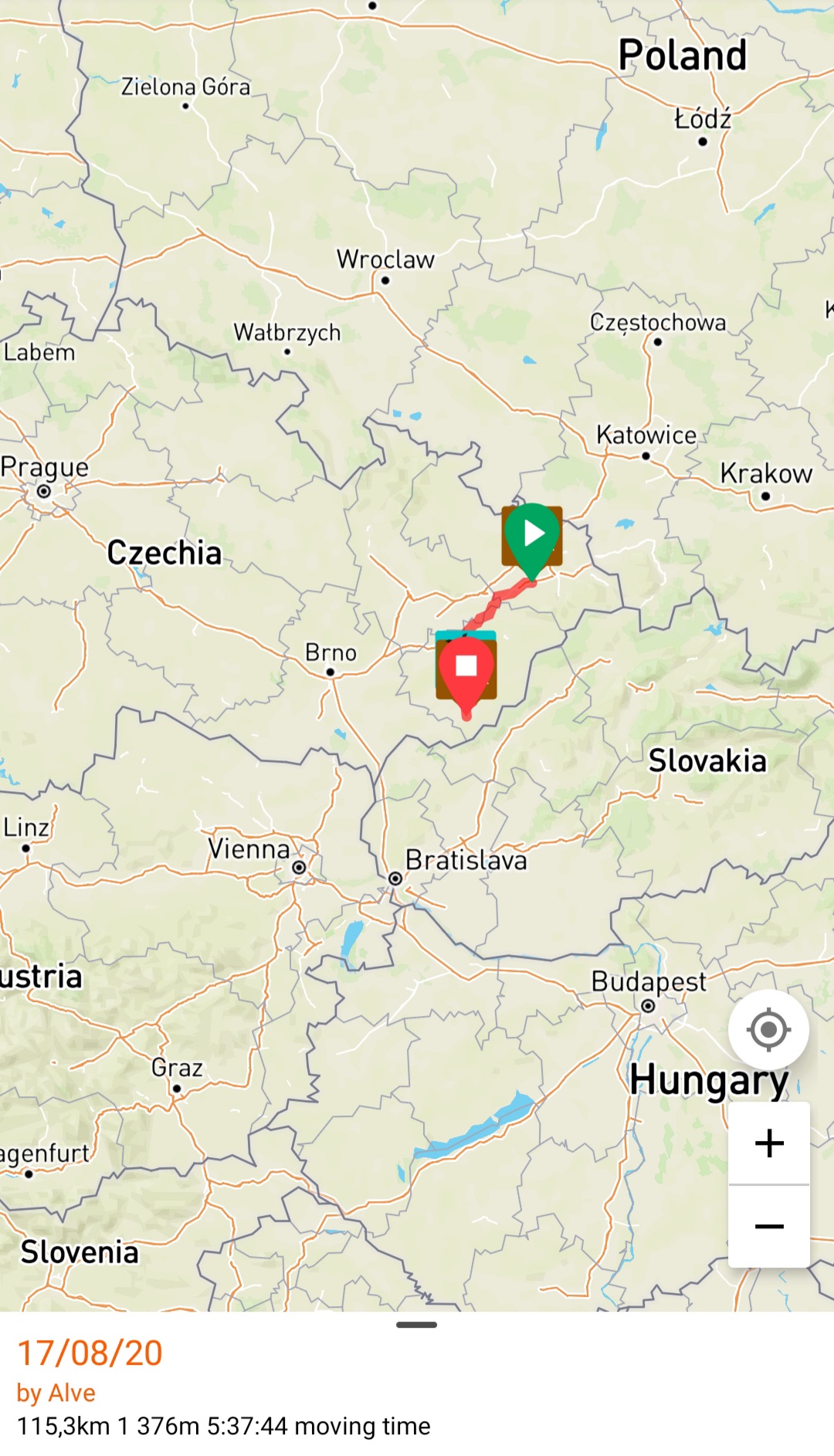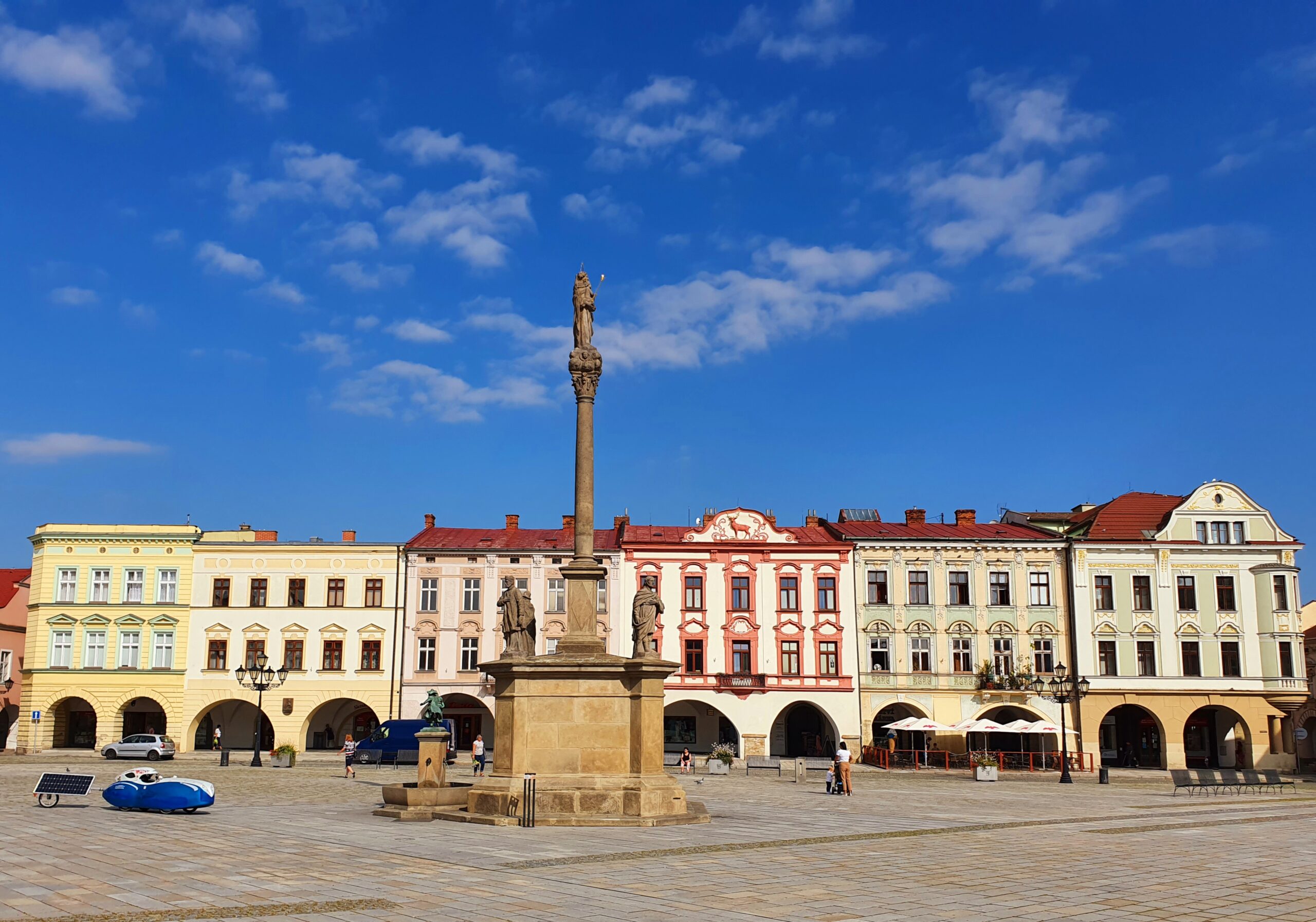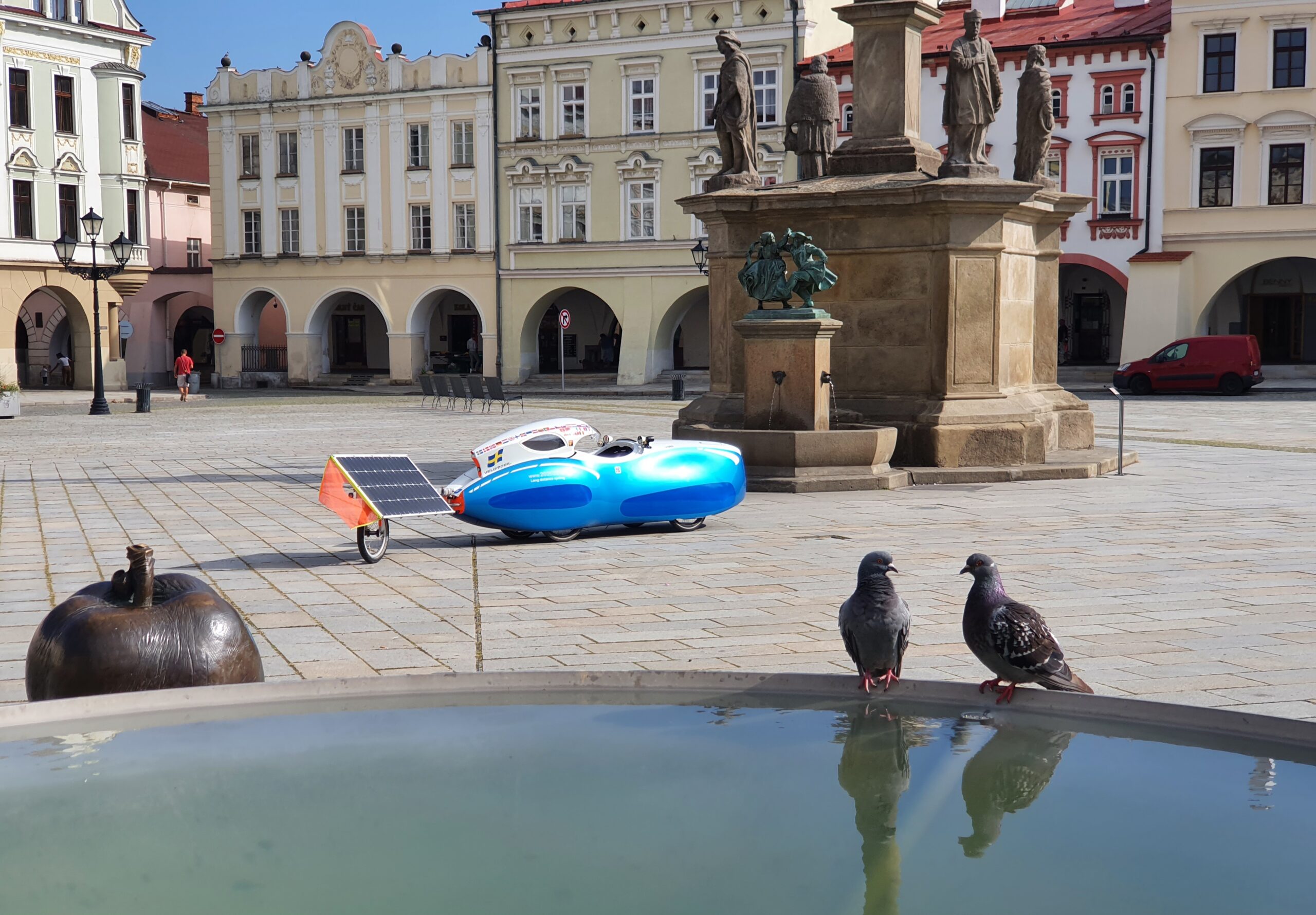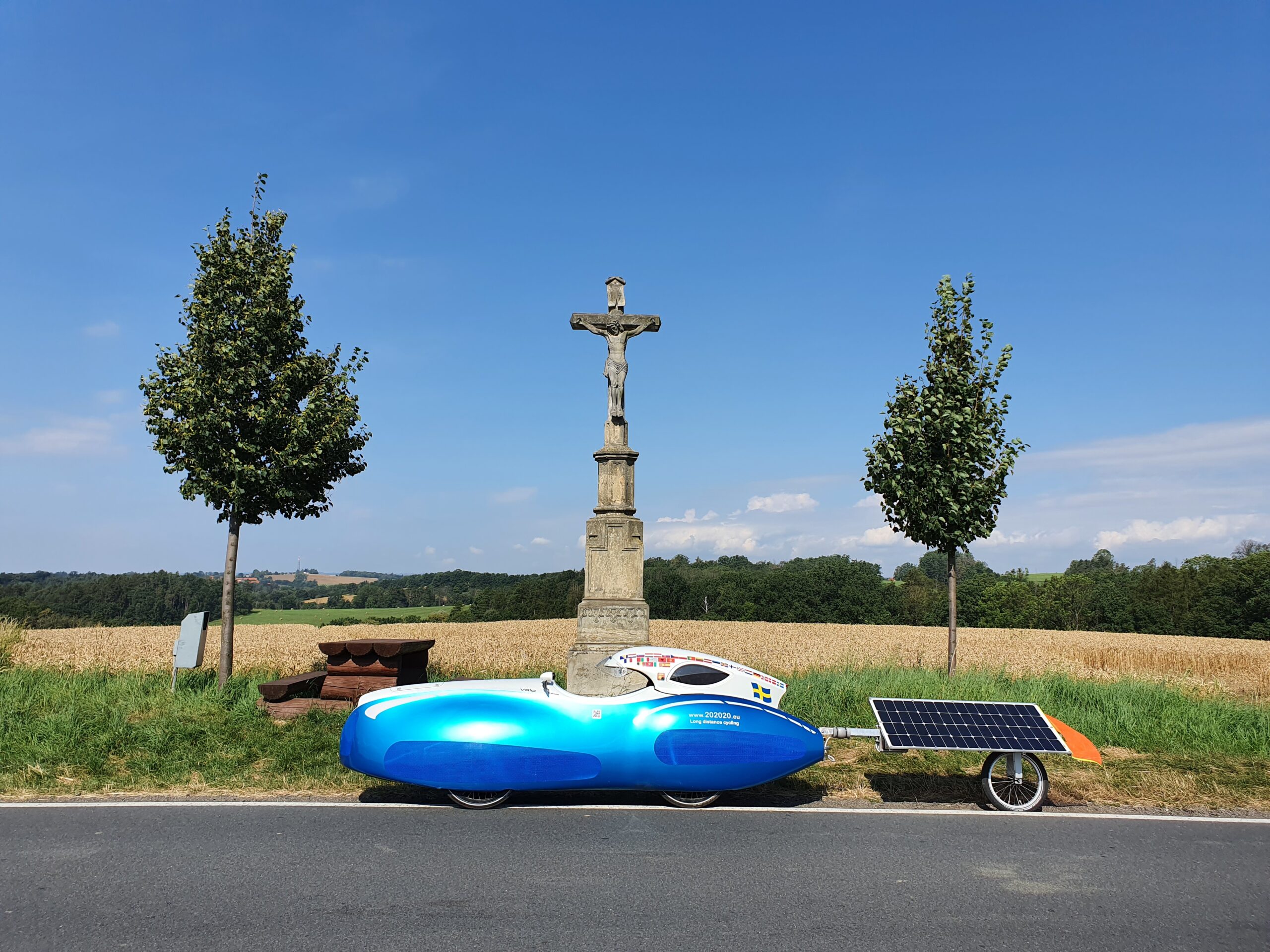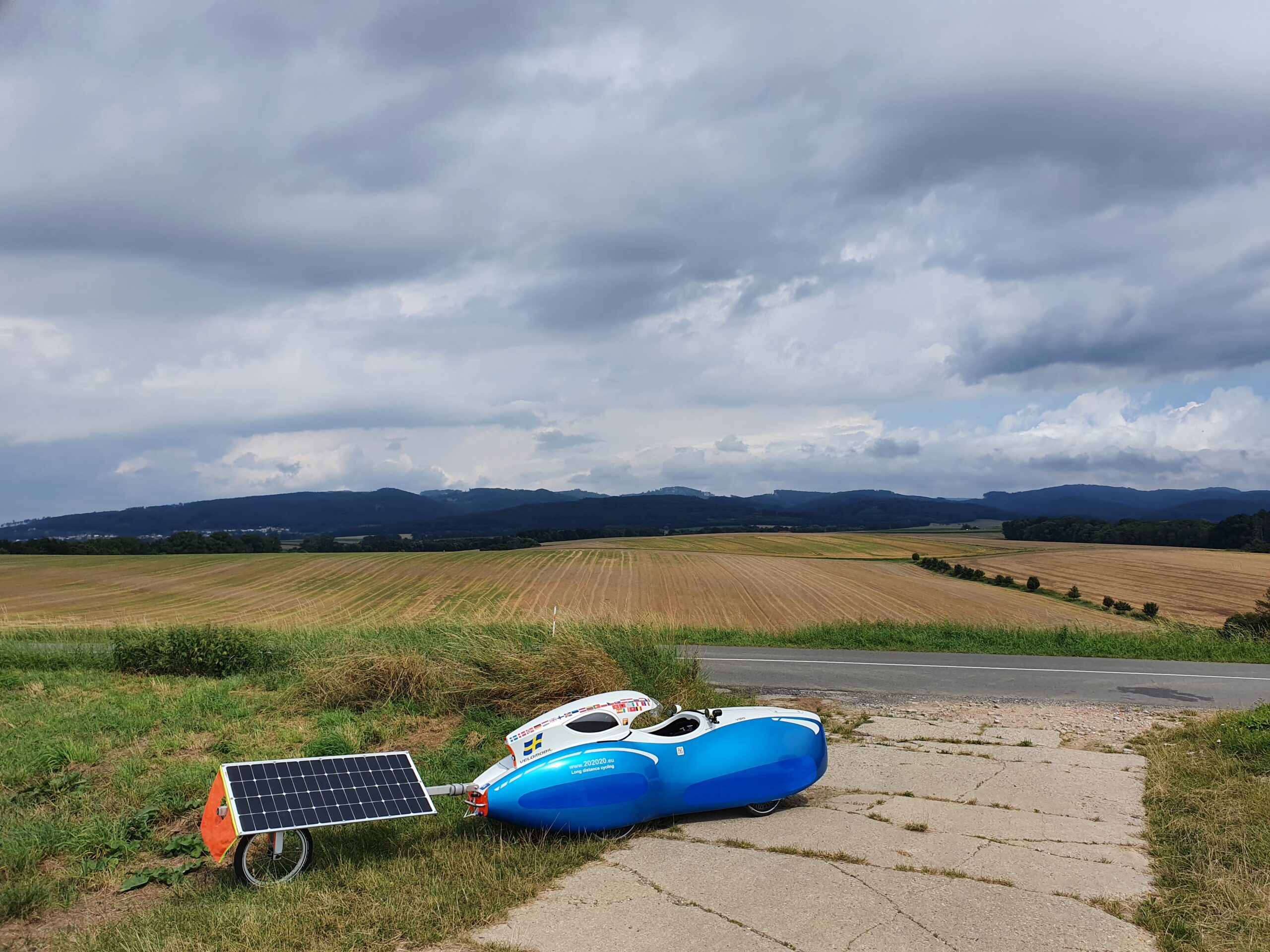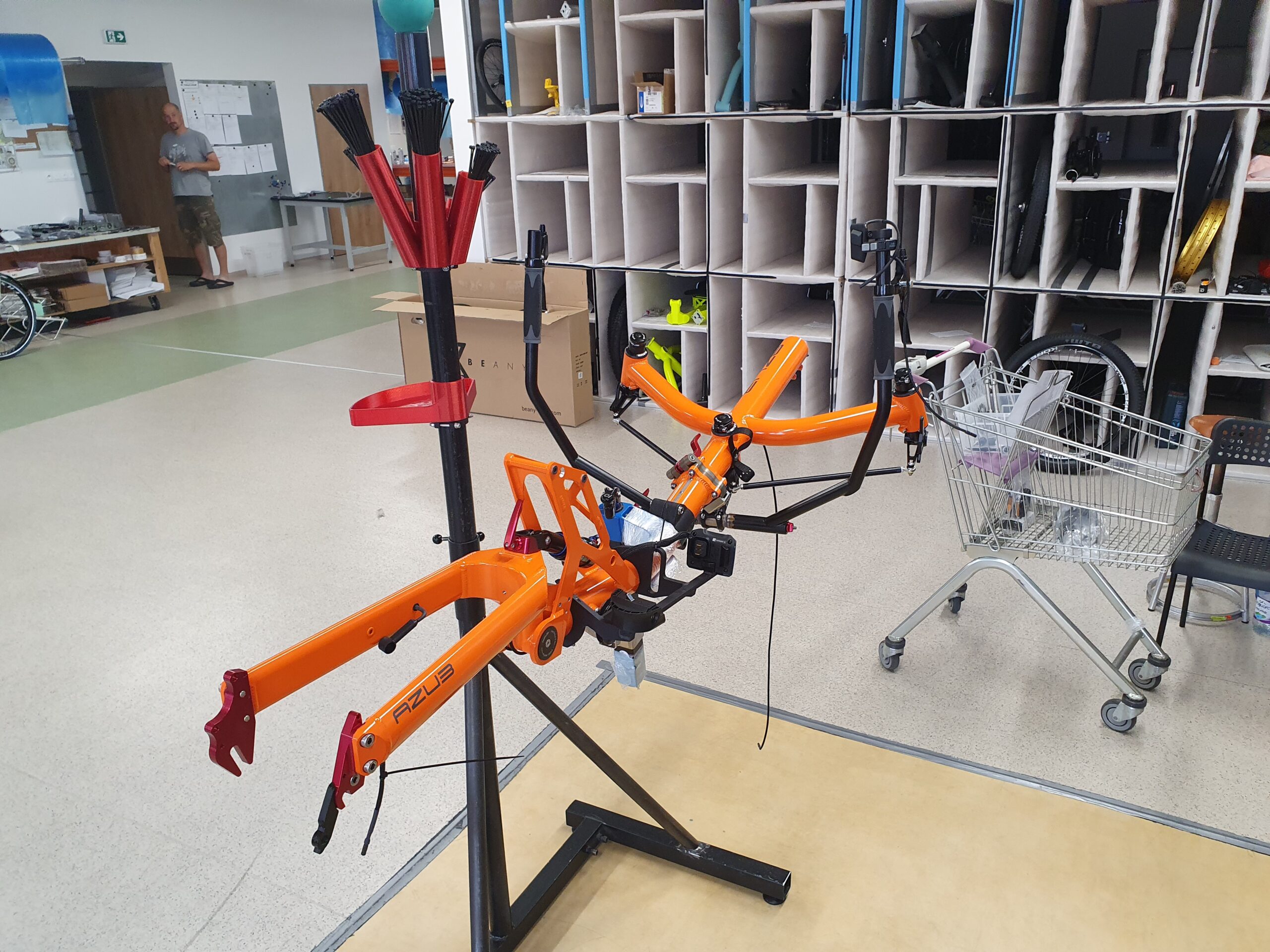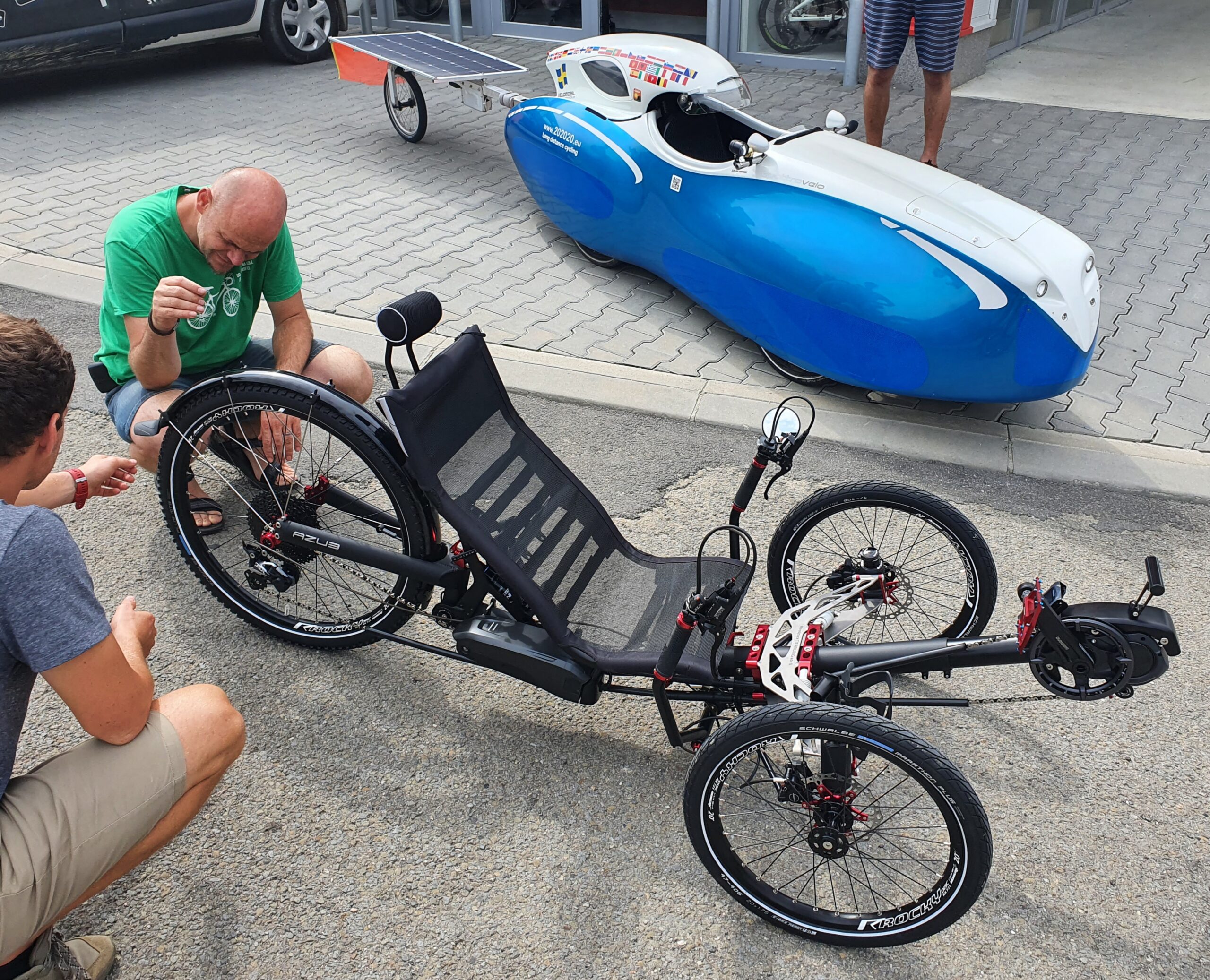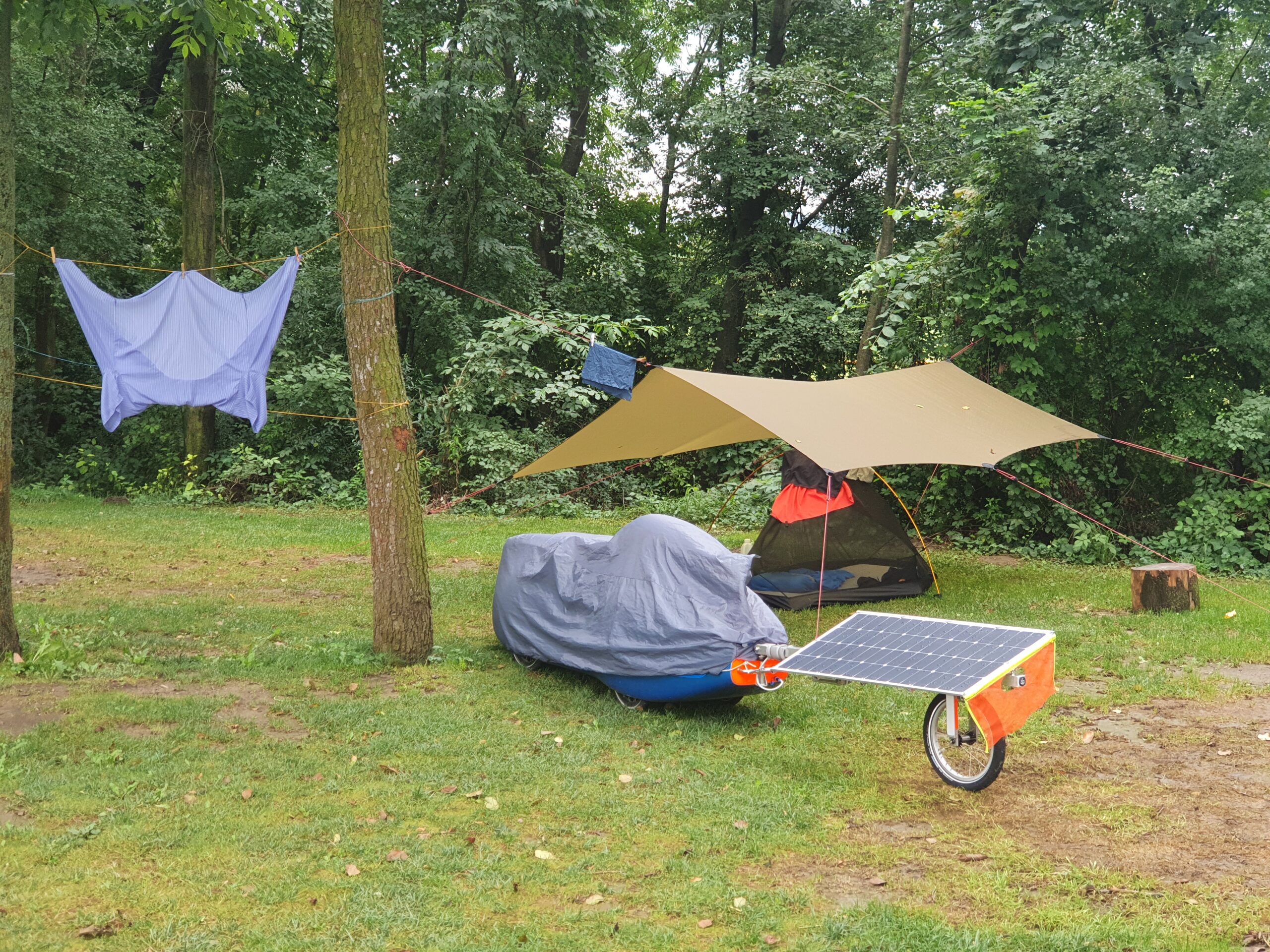 20 August 2020
After leaving the camping, a rod connecting the rear axle of the velomobile, bent. I had to return and make some repairs. I left late in the afternoon and crossed the border into Slovakia.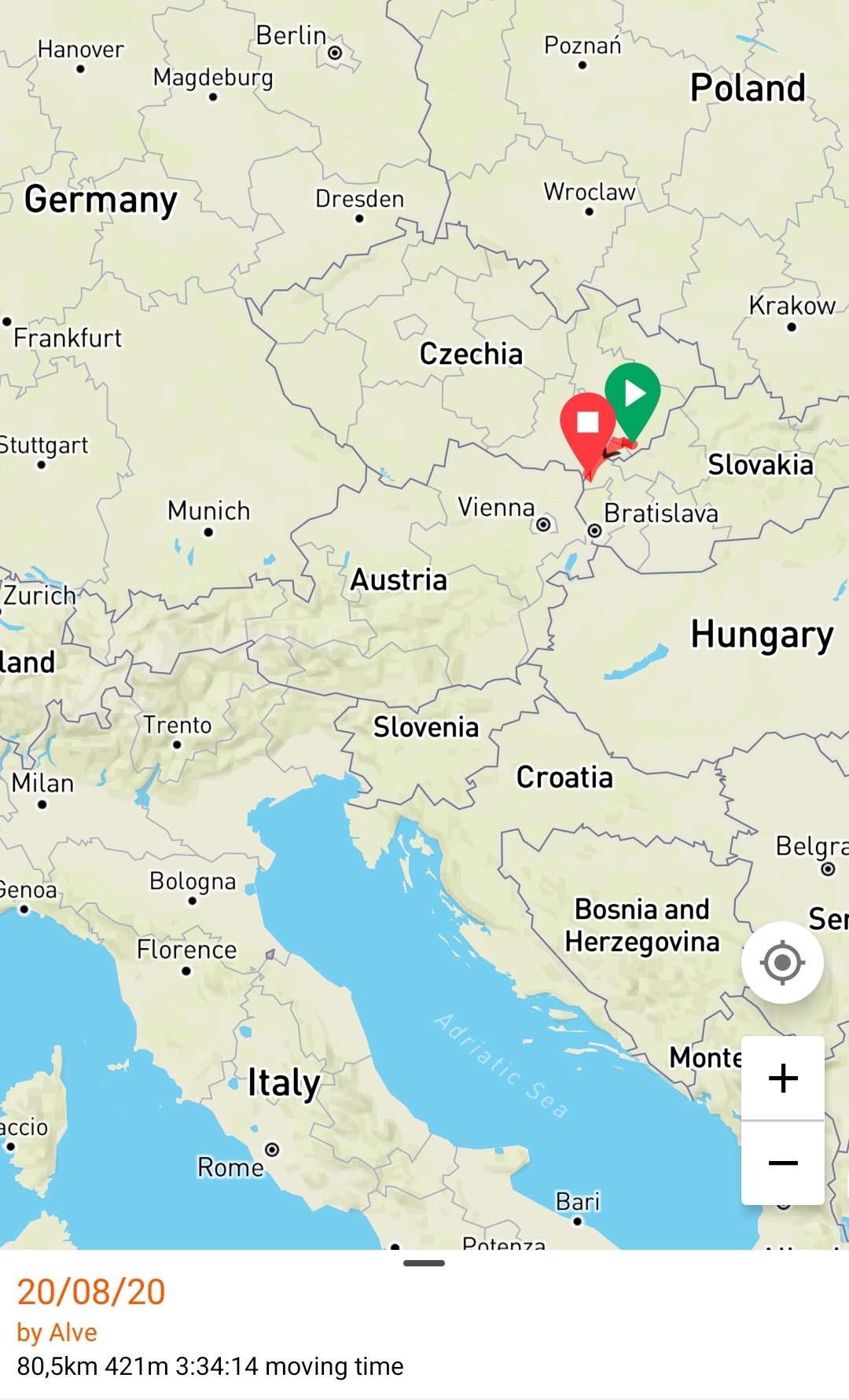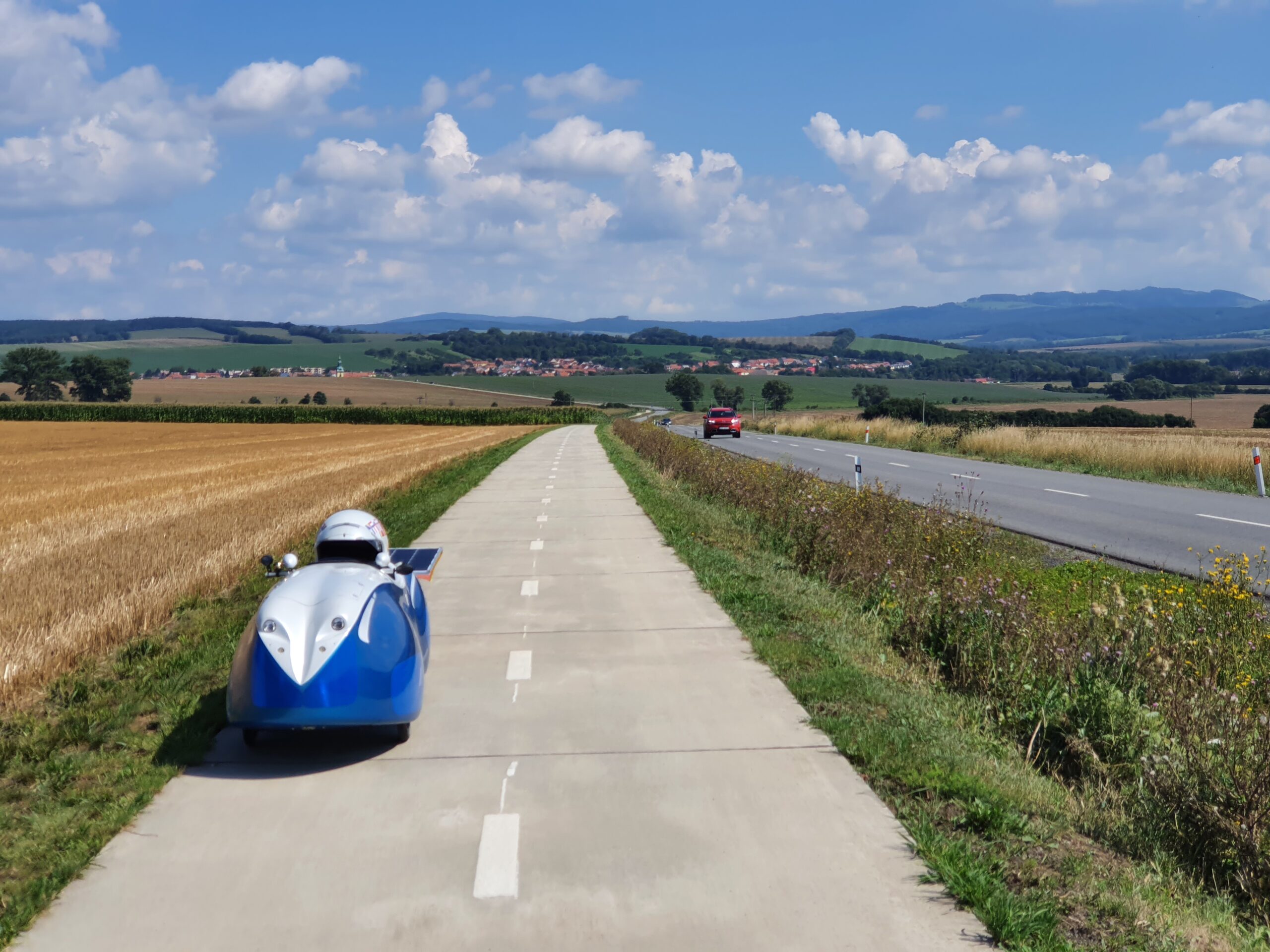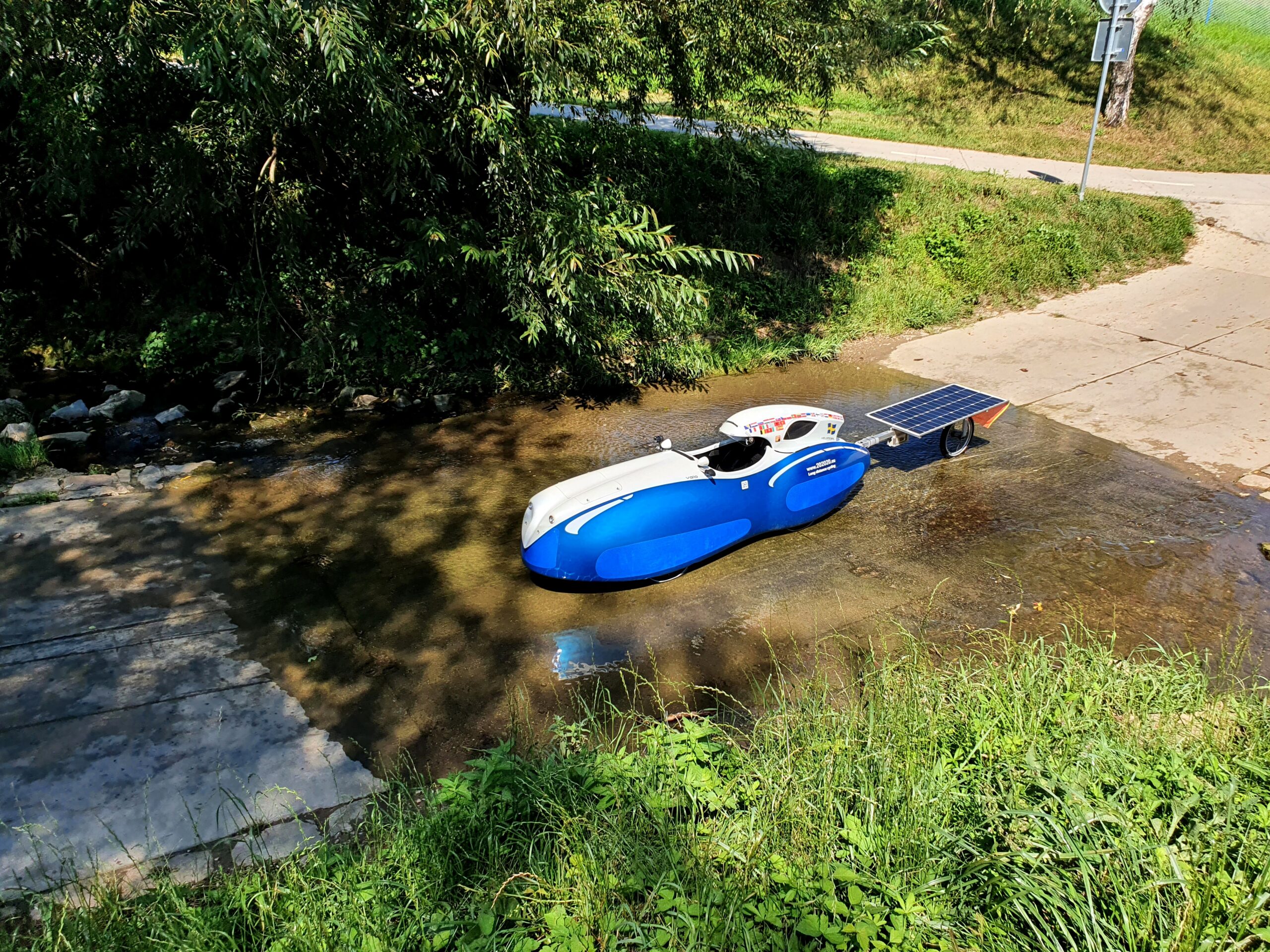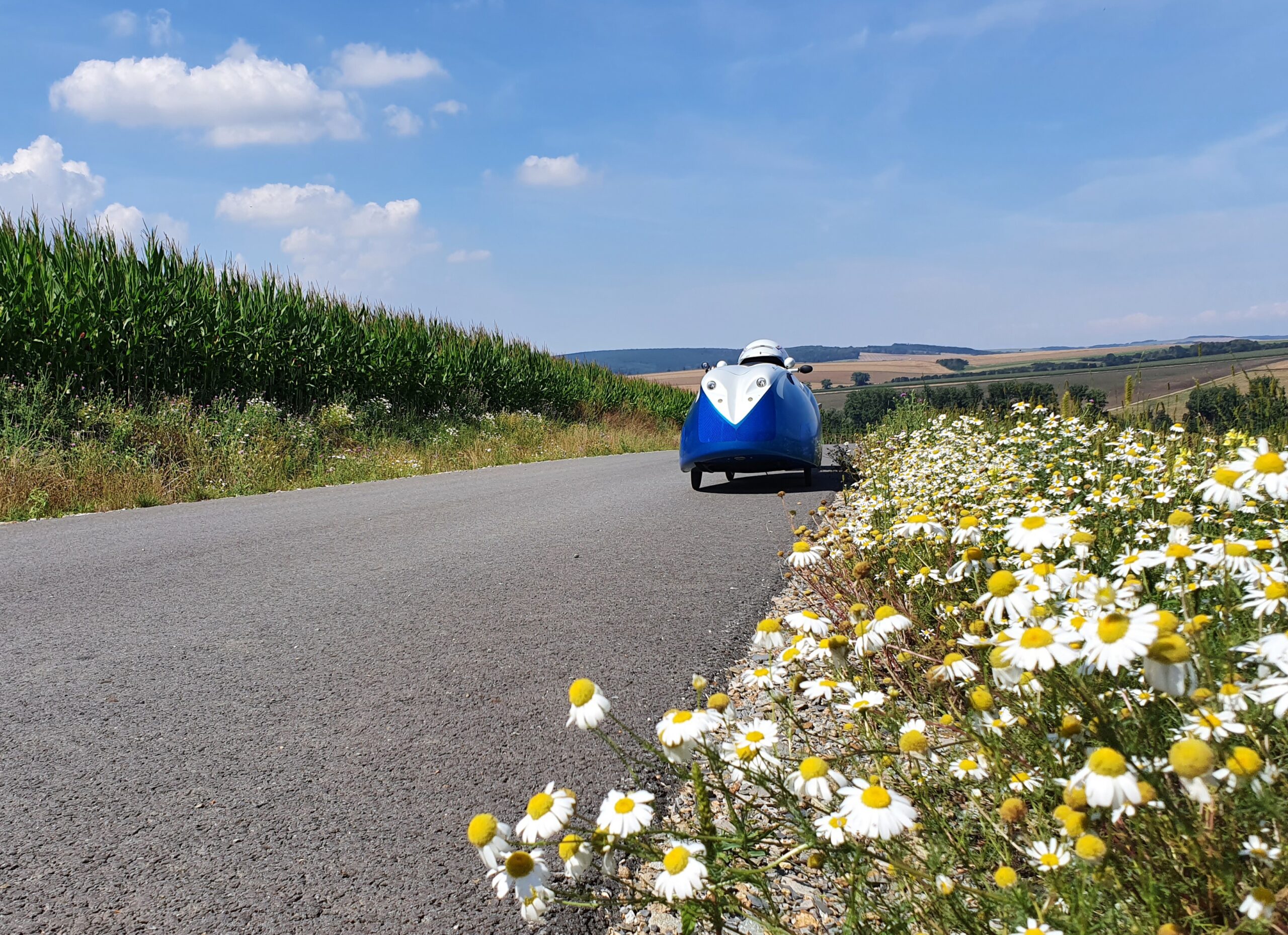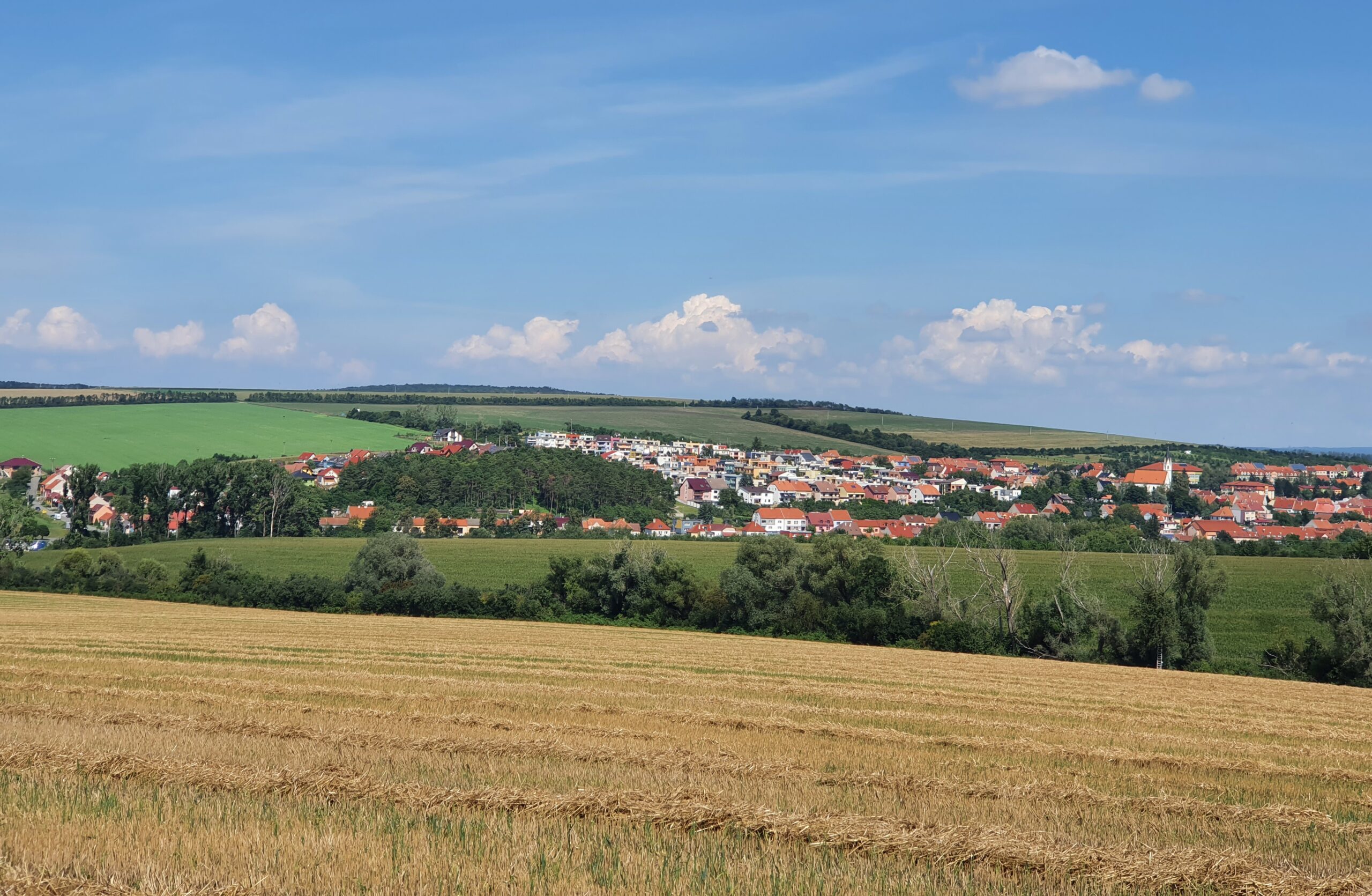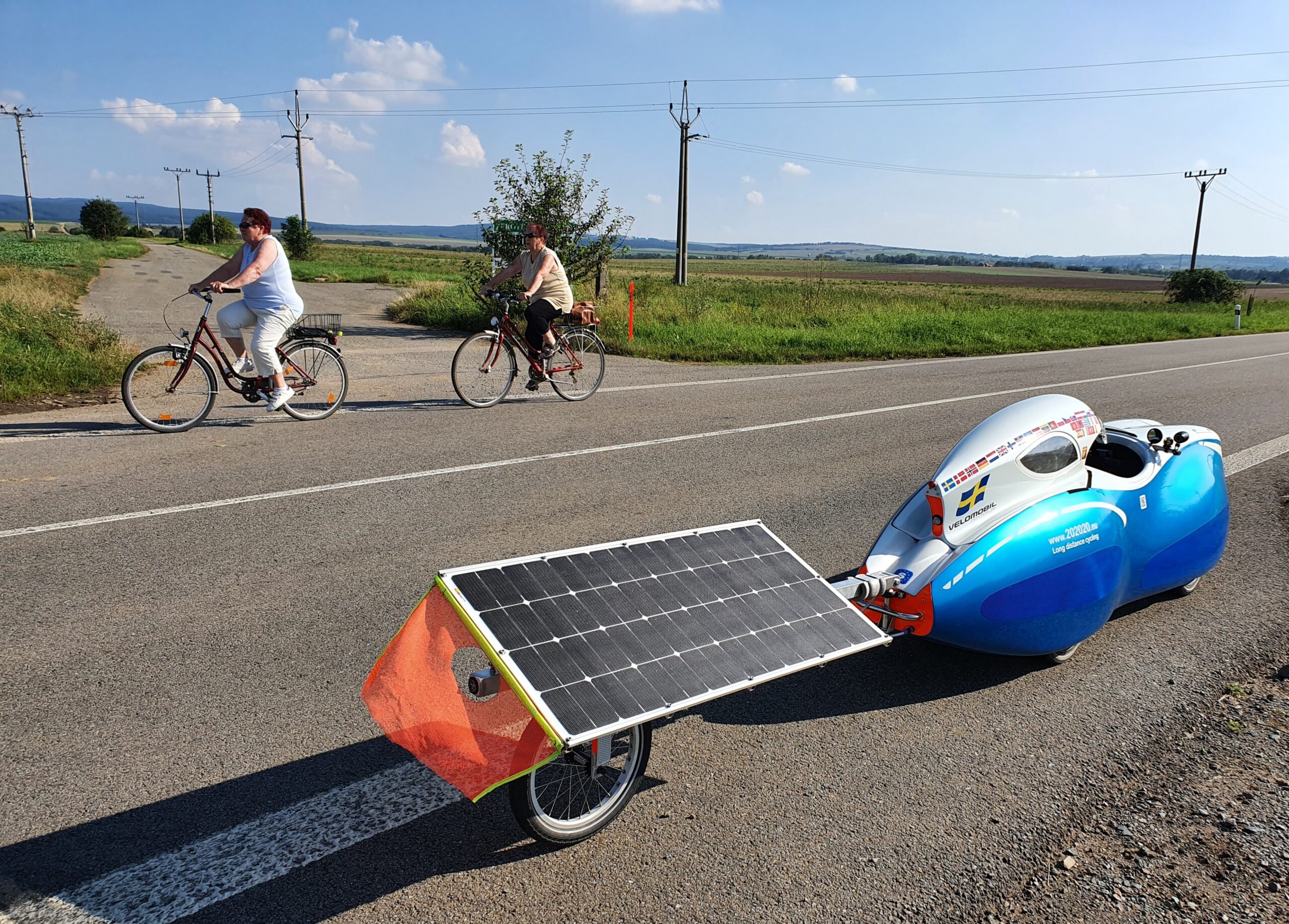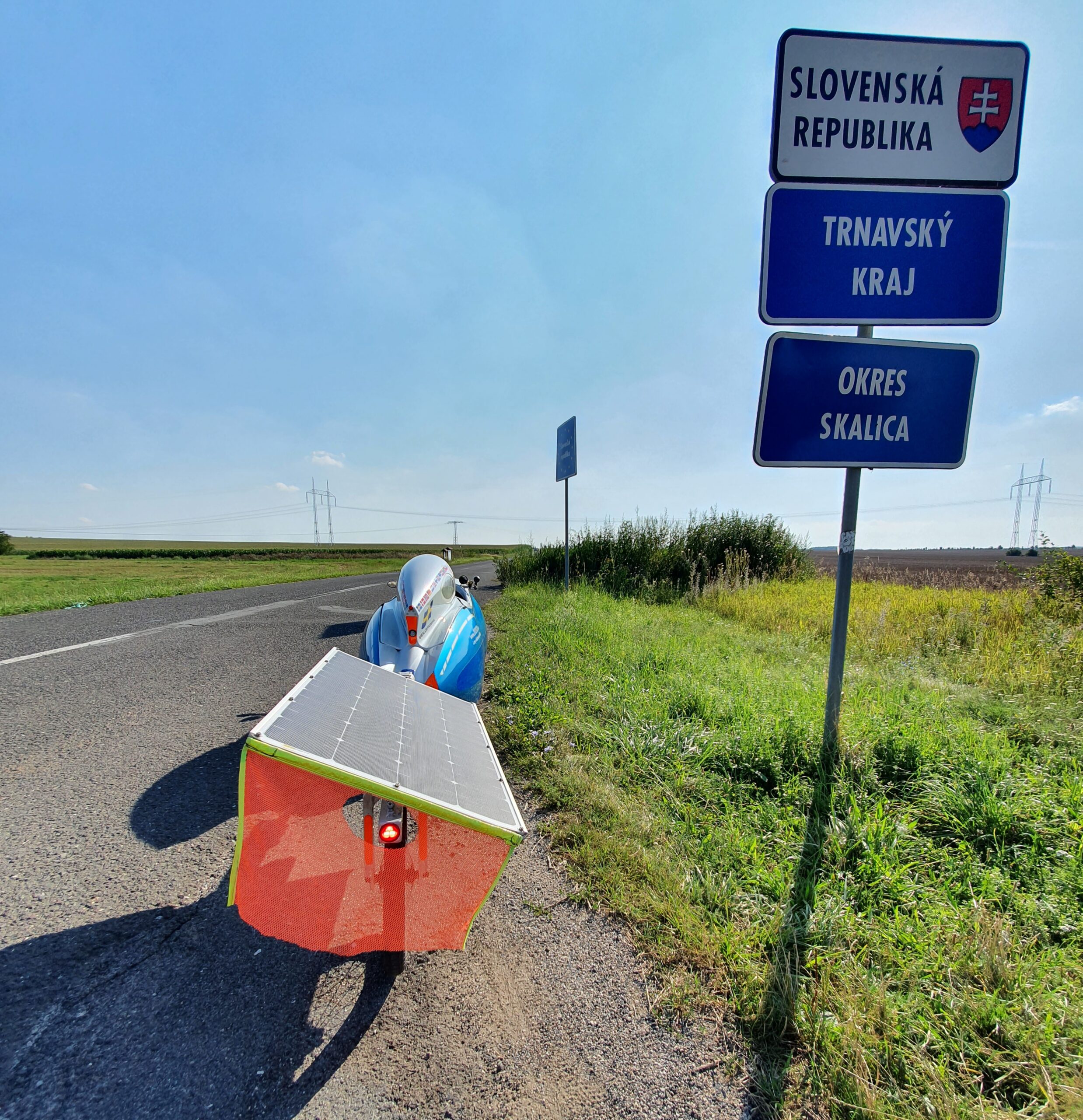 21 August 2020
This day I crossed two borders, Hungary and Austria.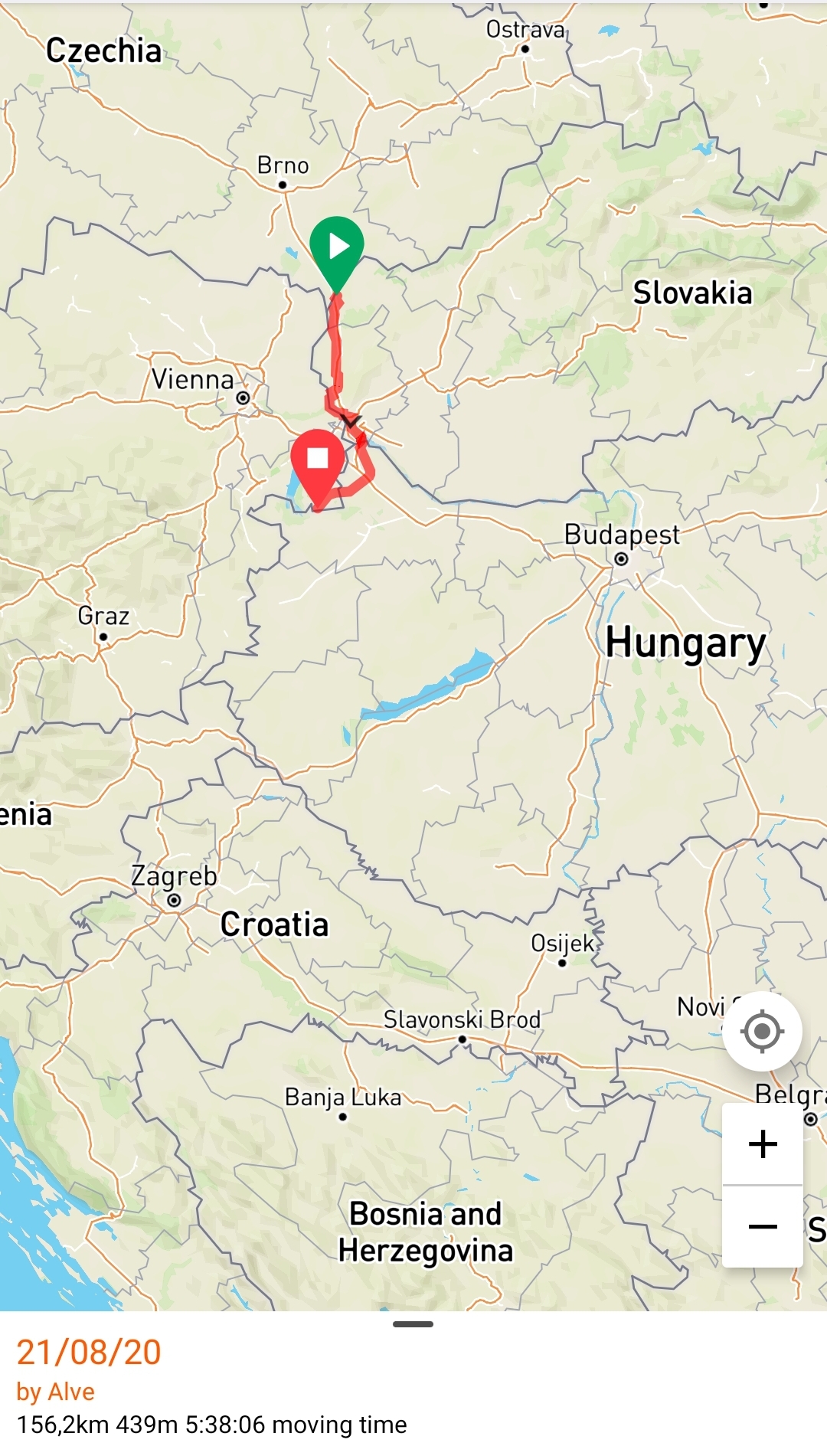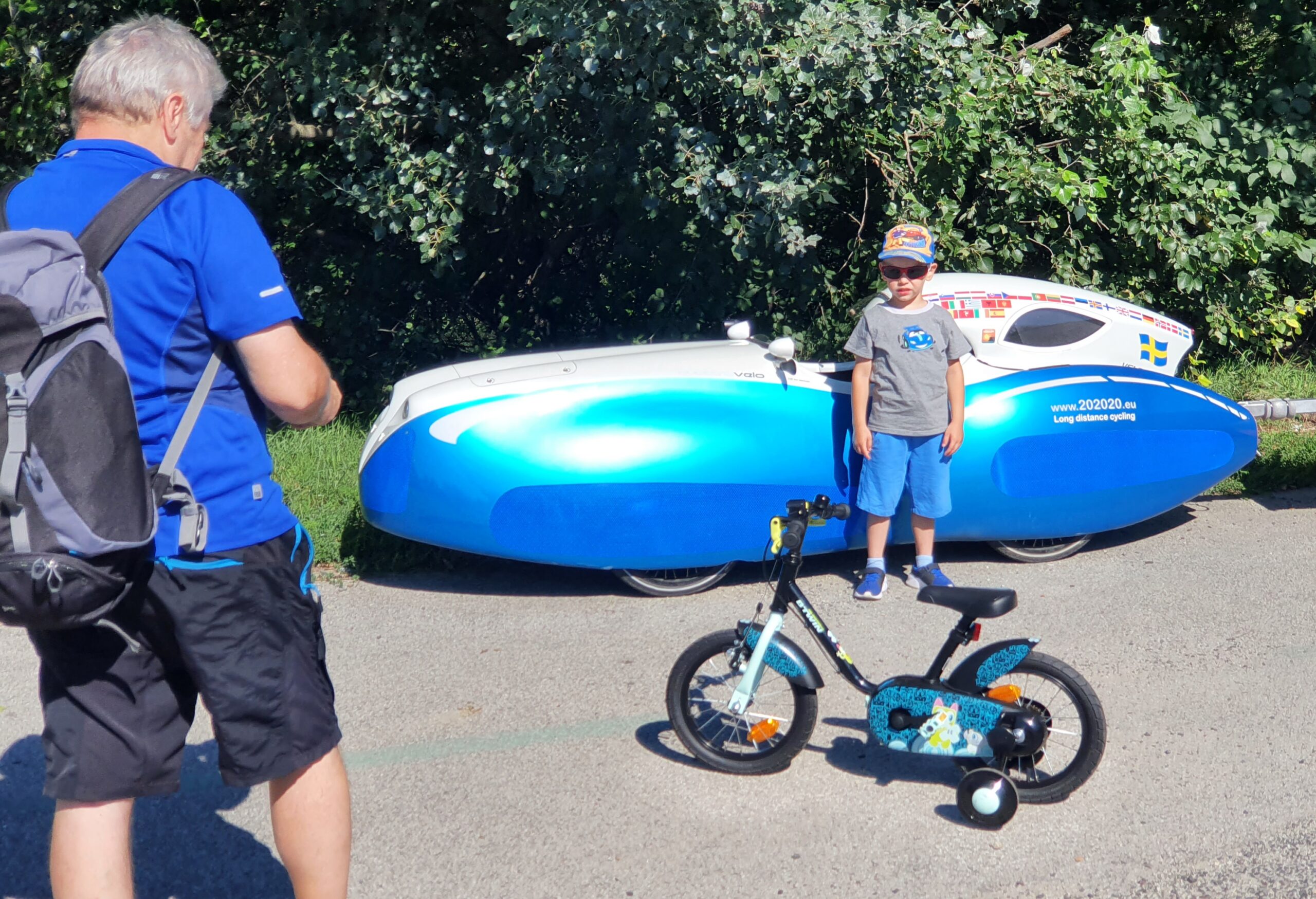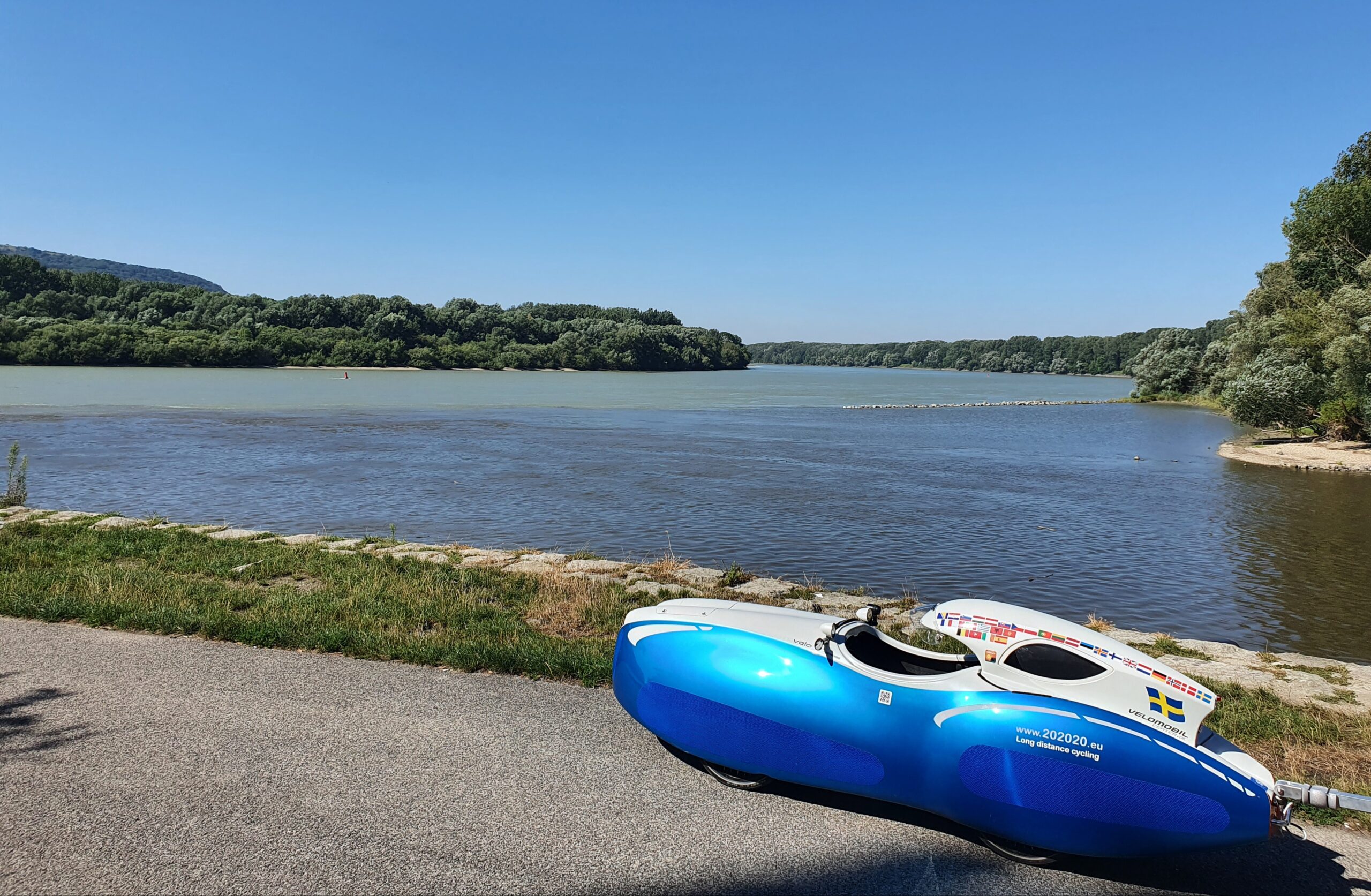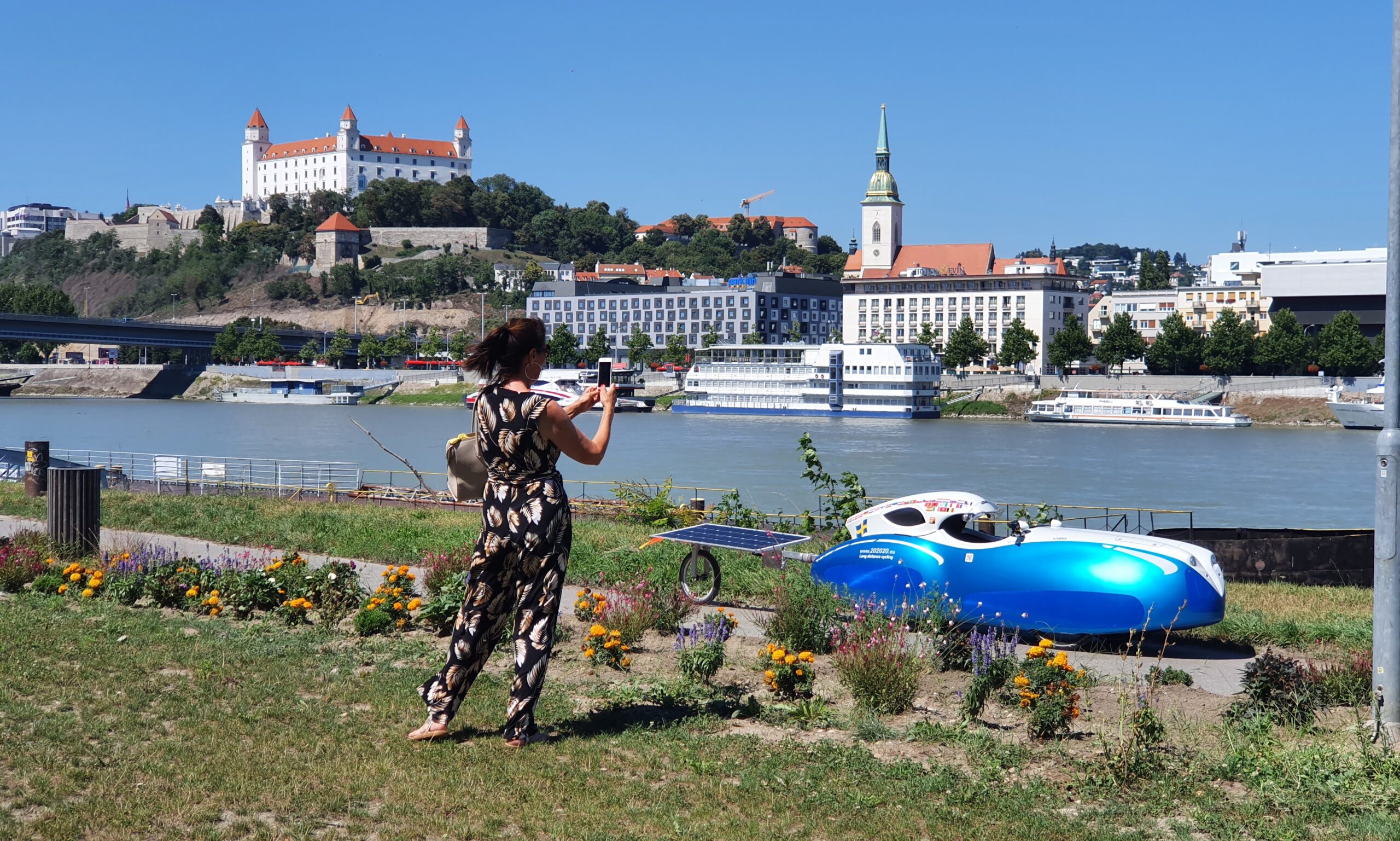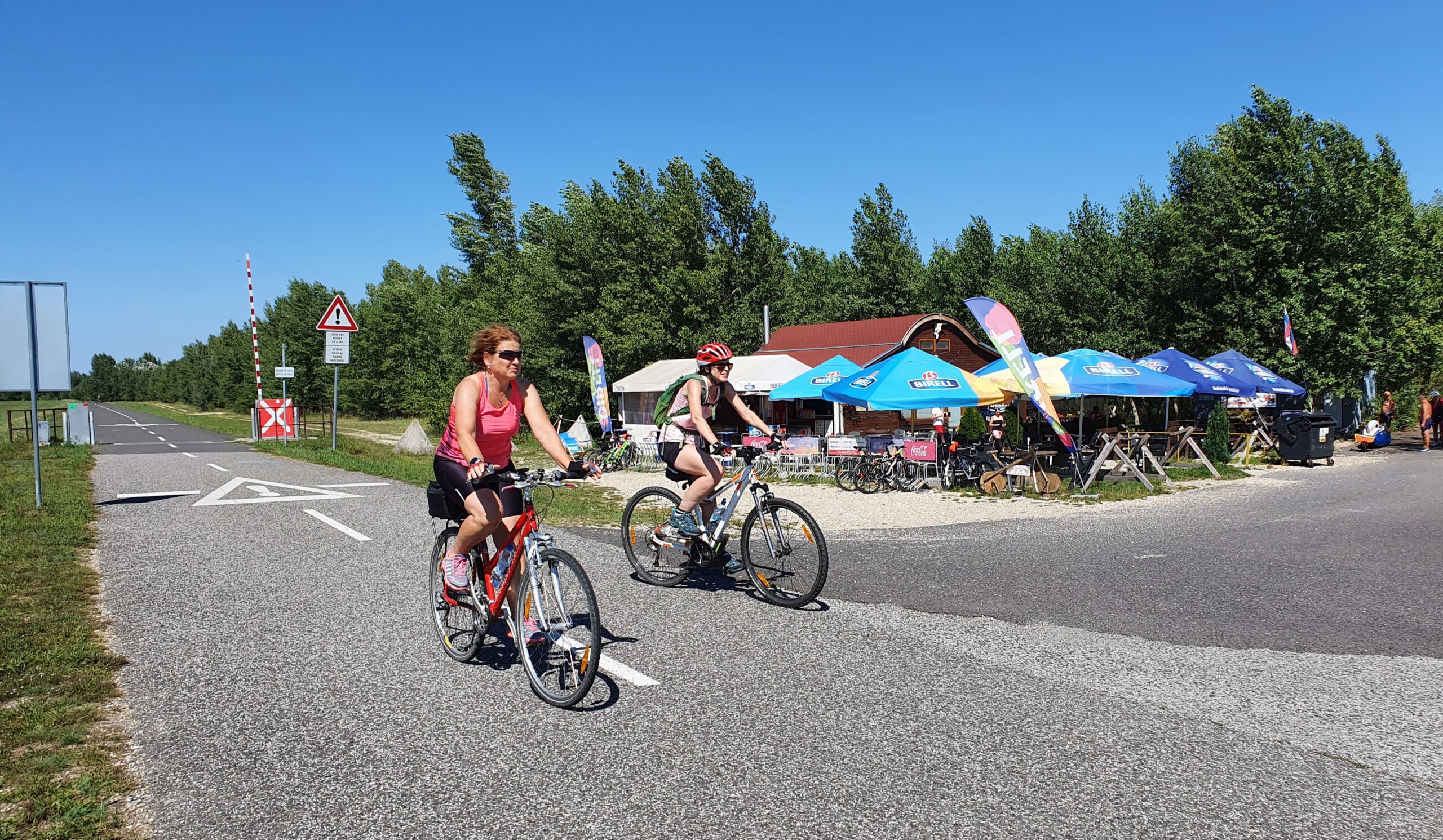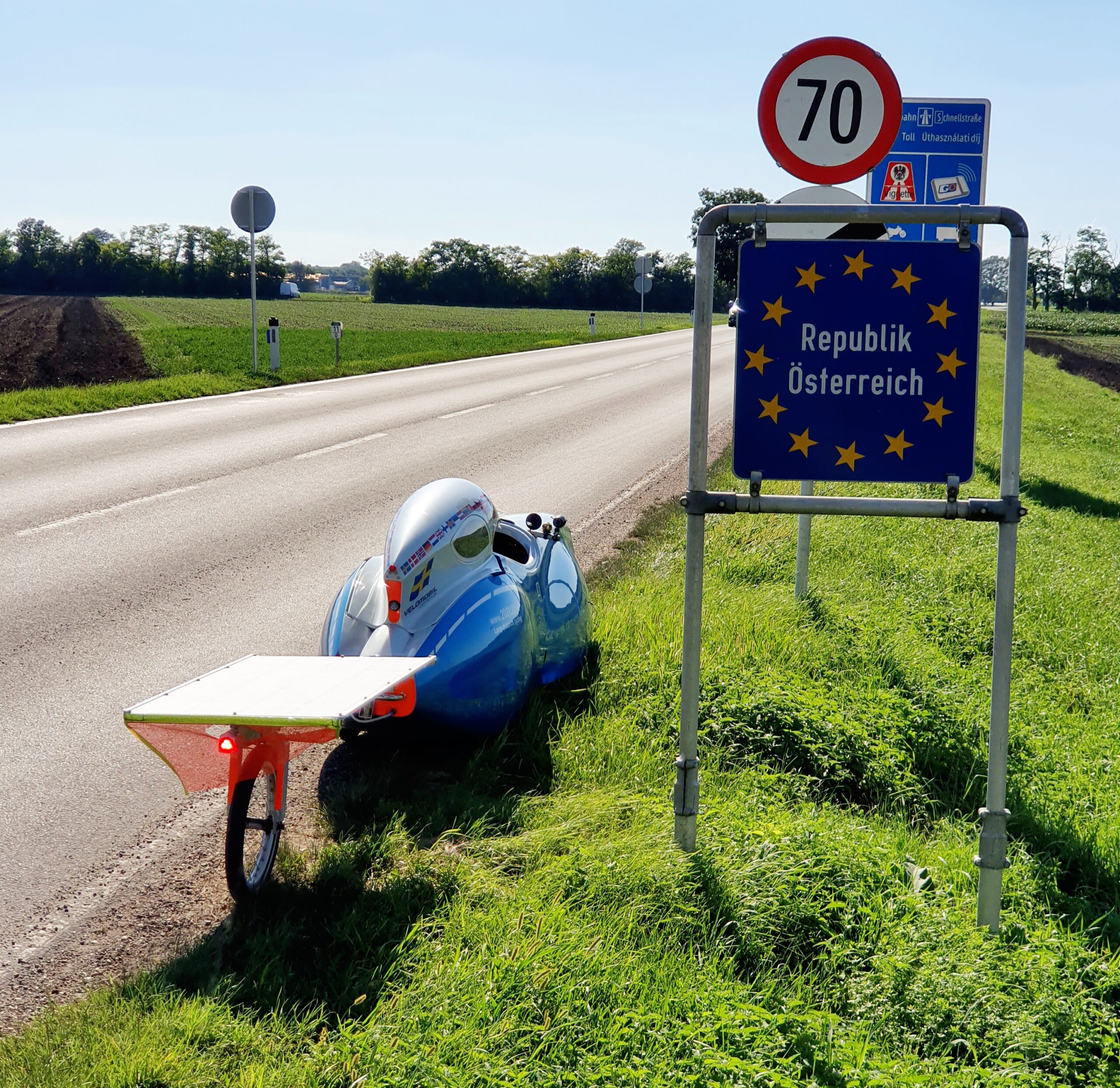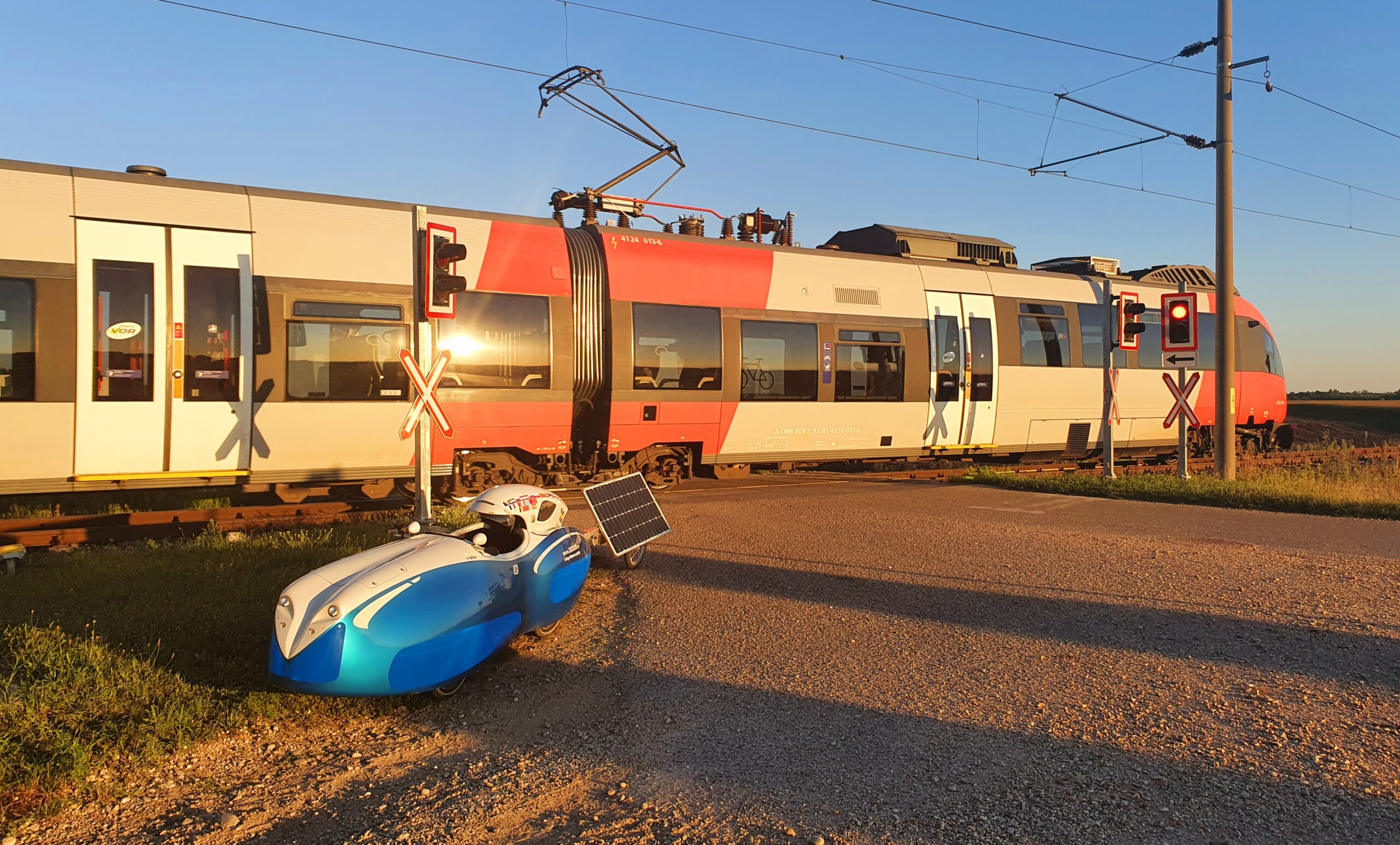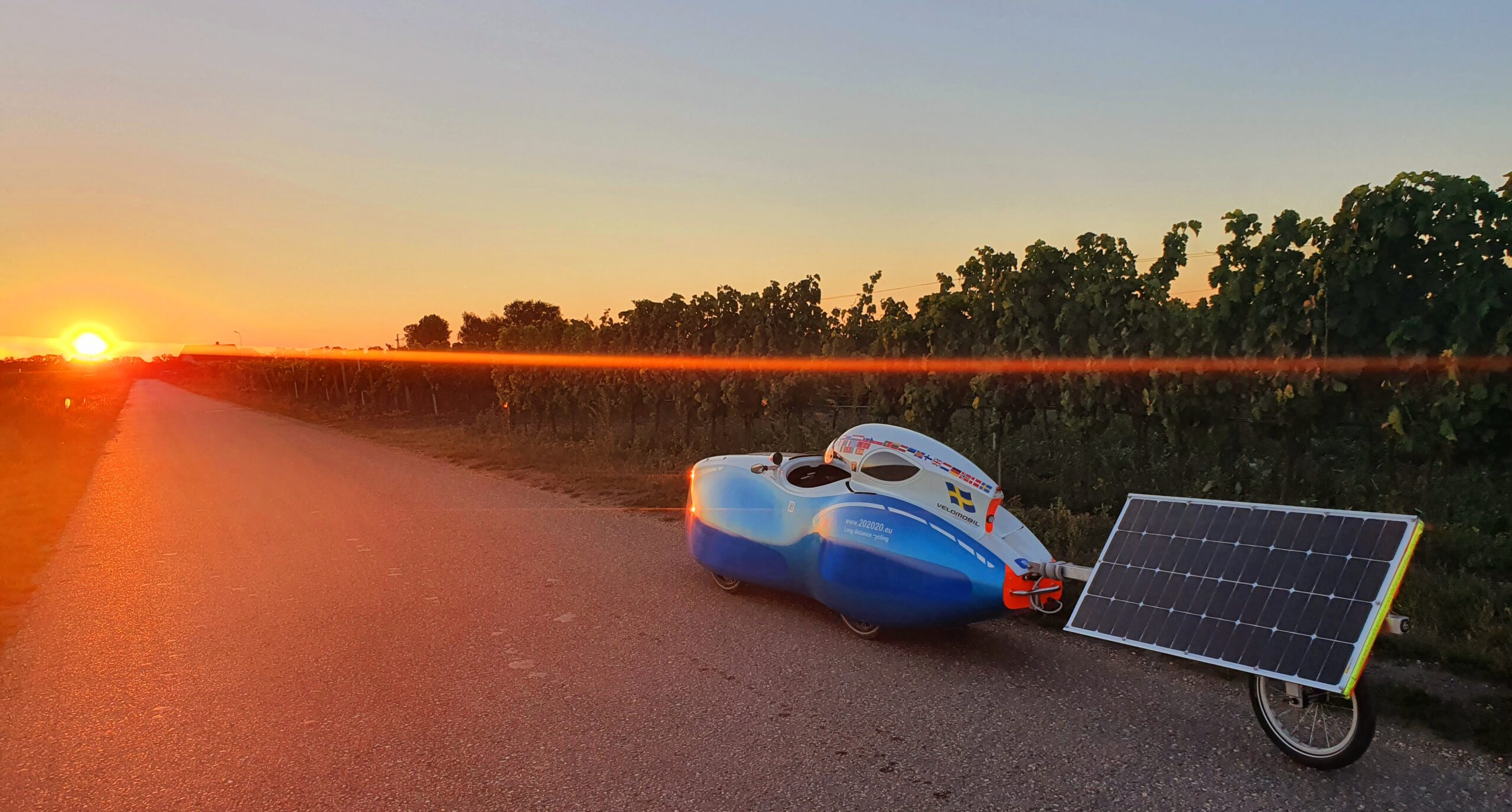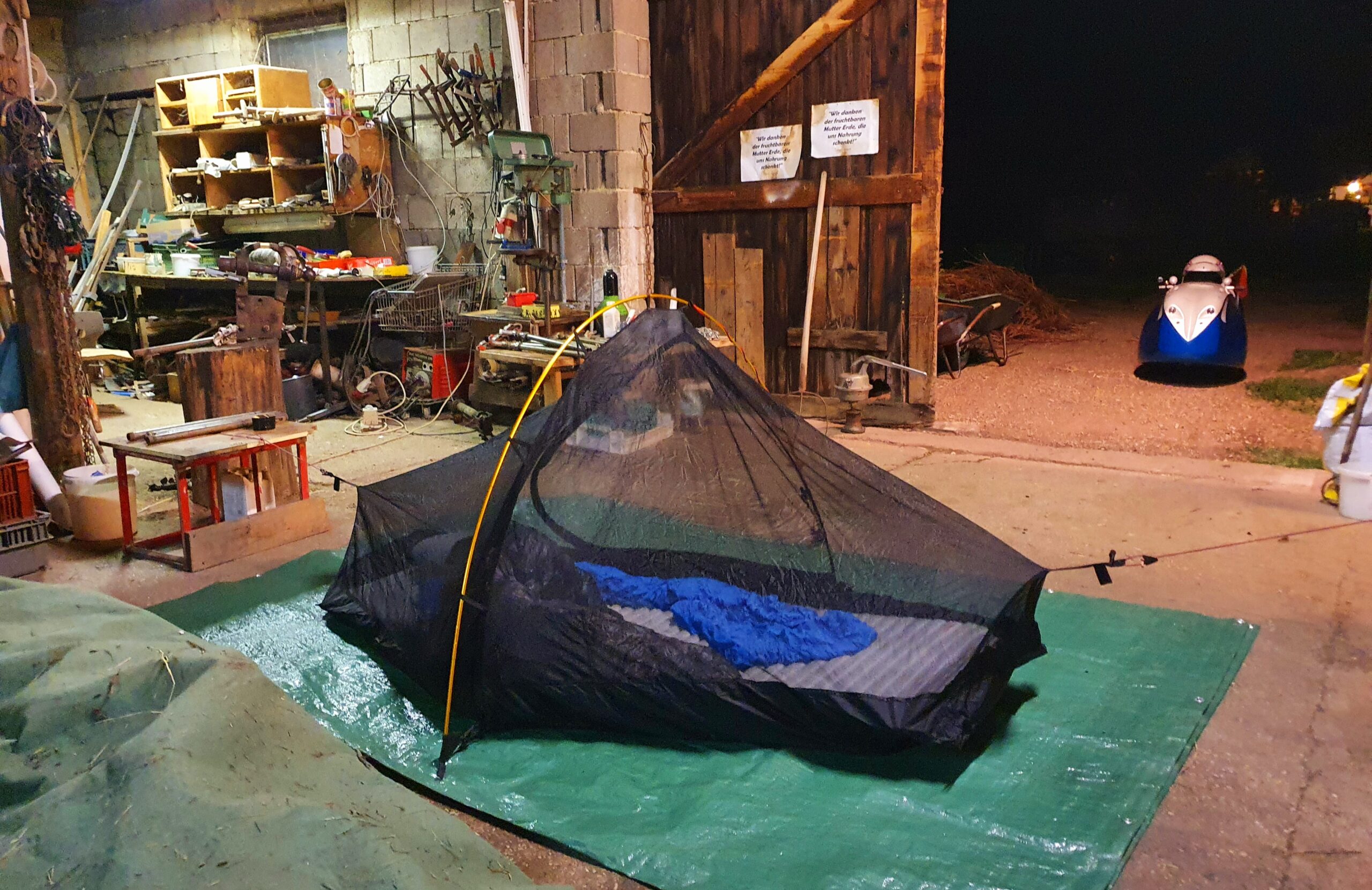 22 August 2020
Crossing the border between Austria and Hungary several times.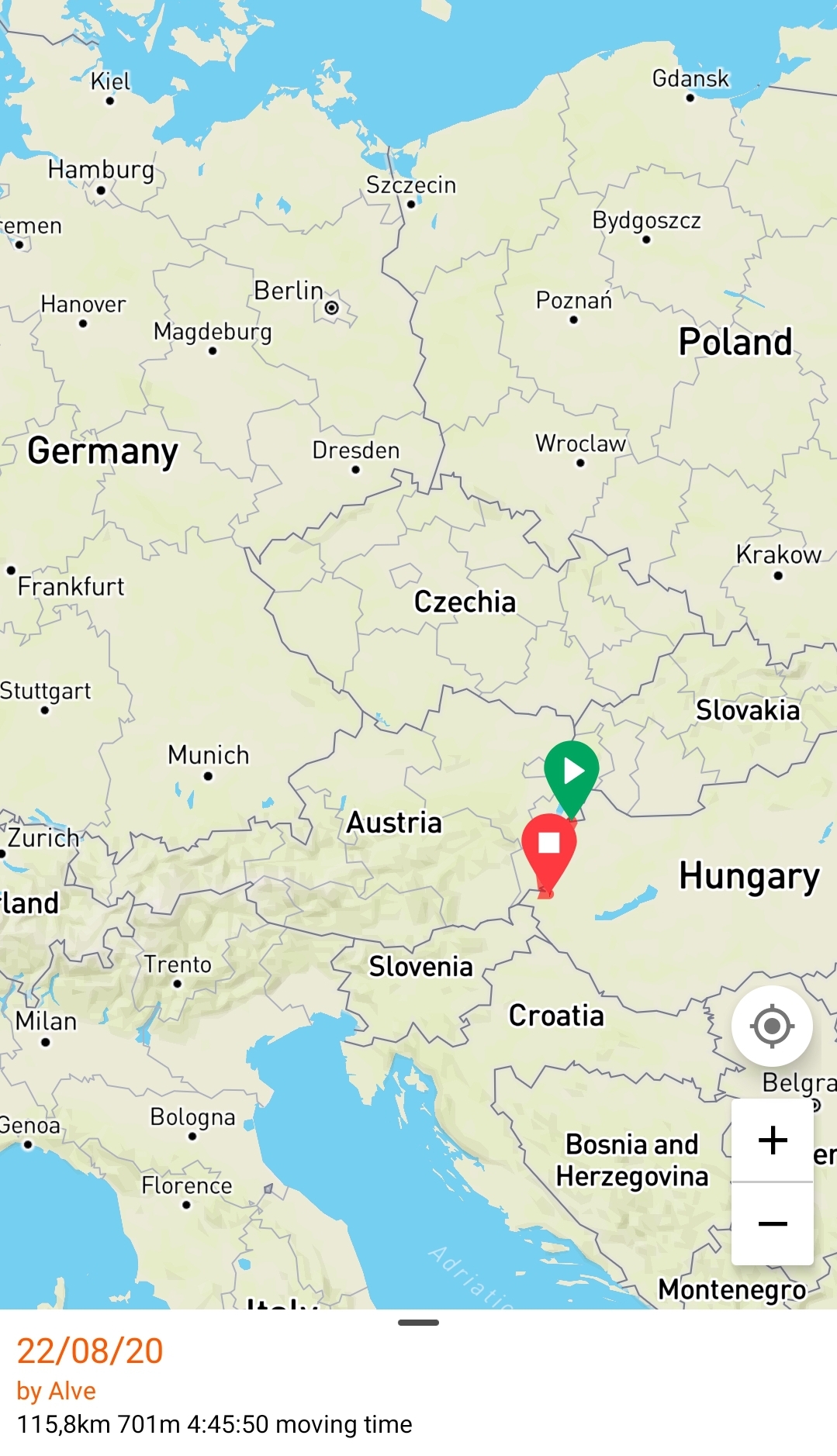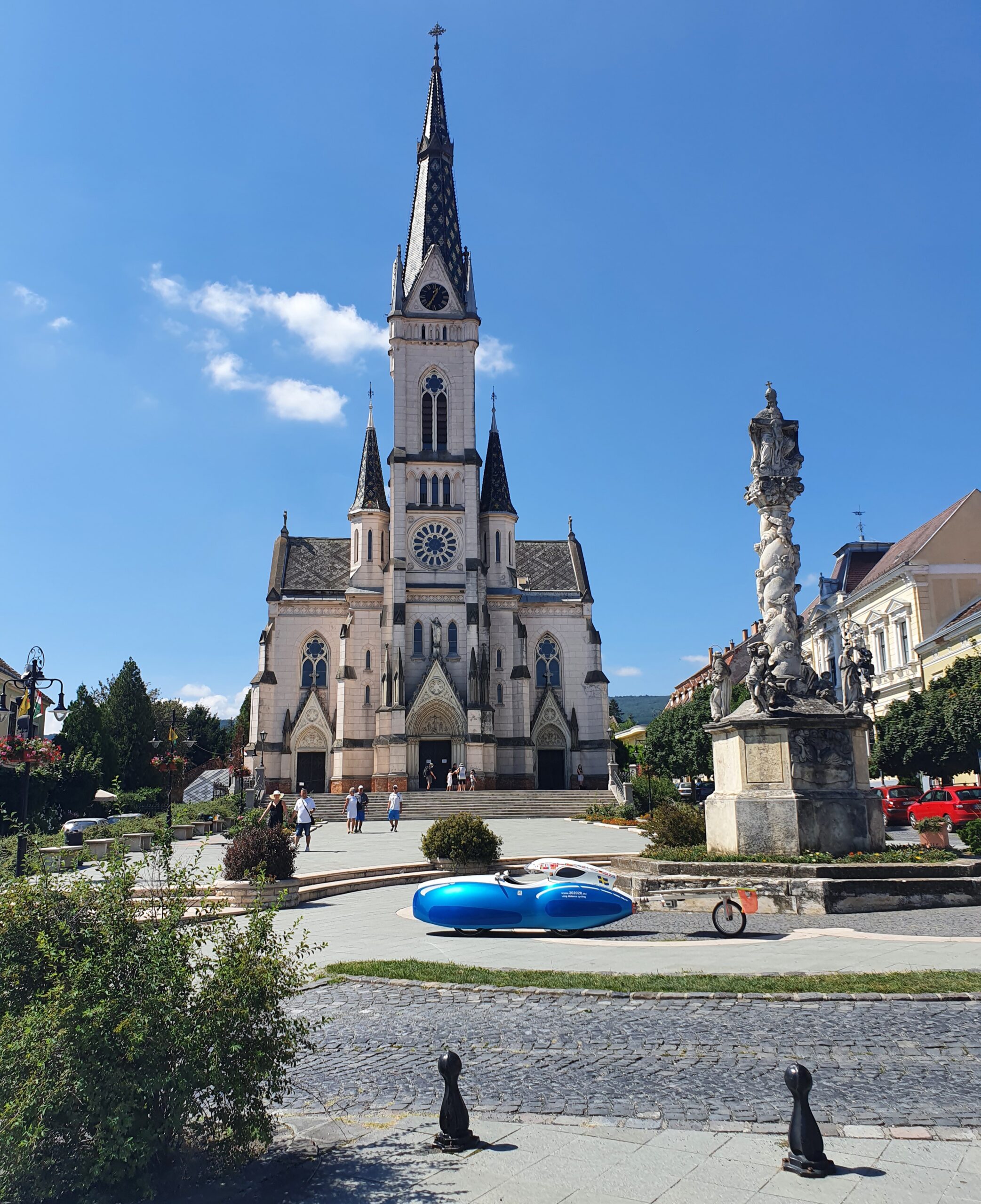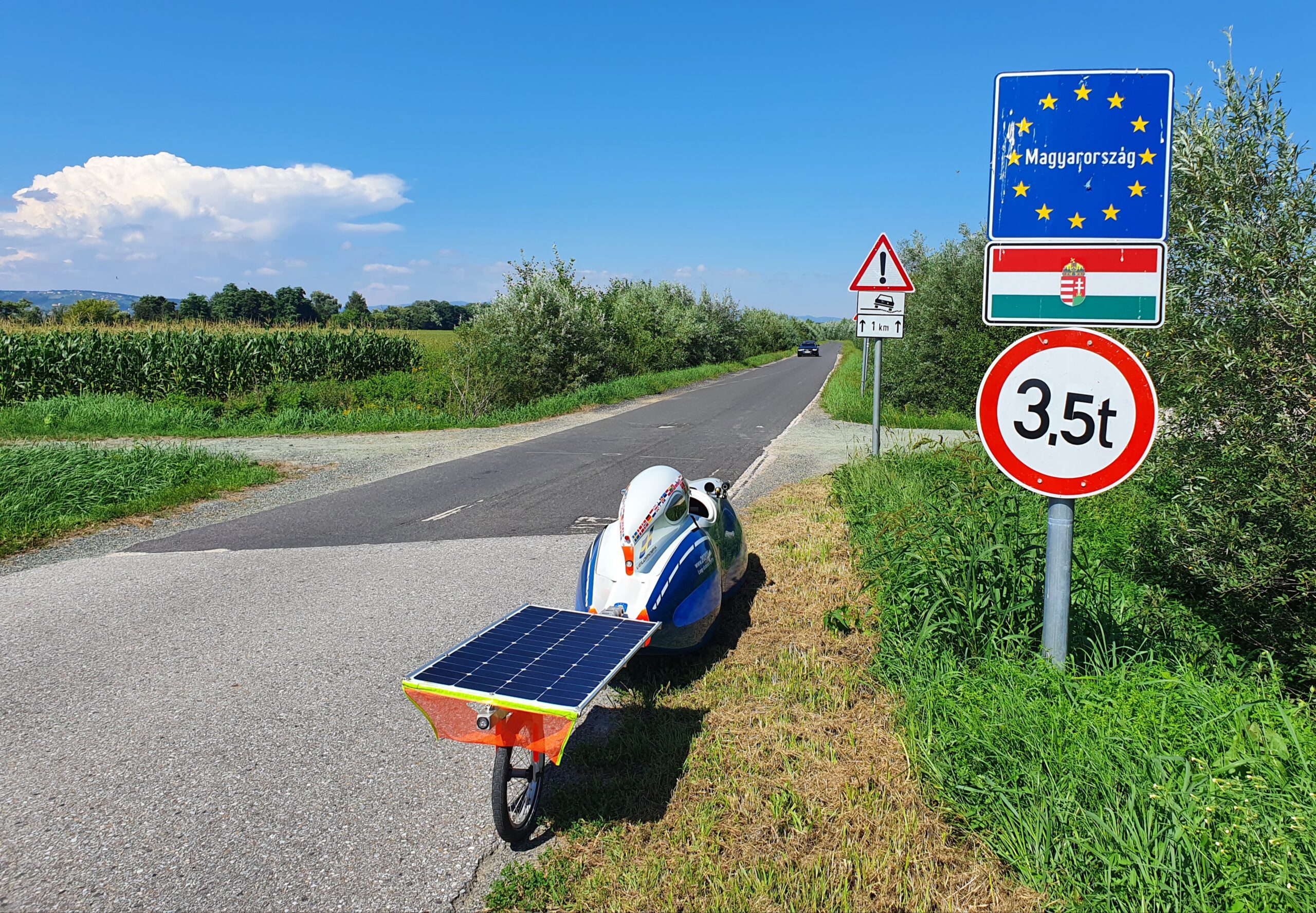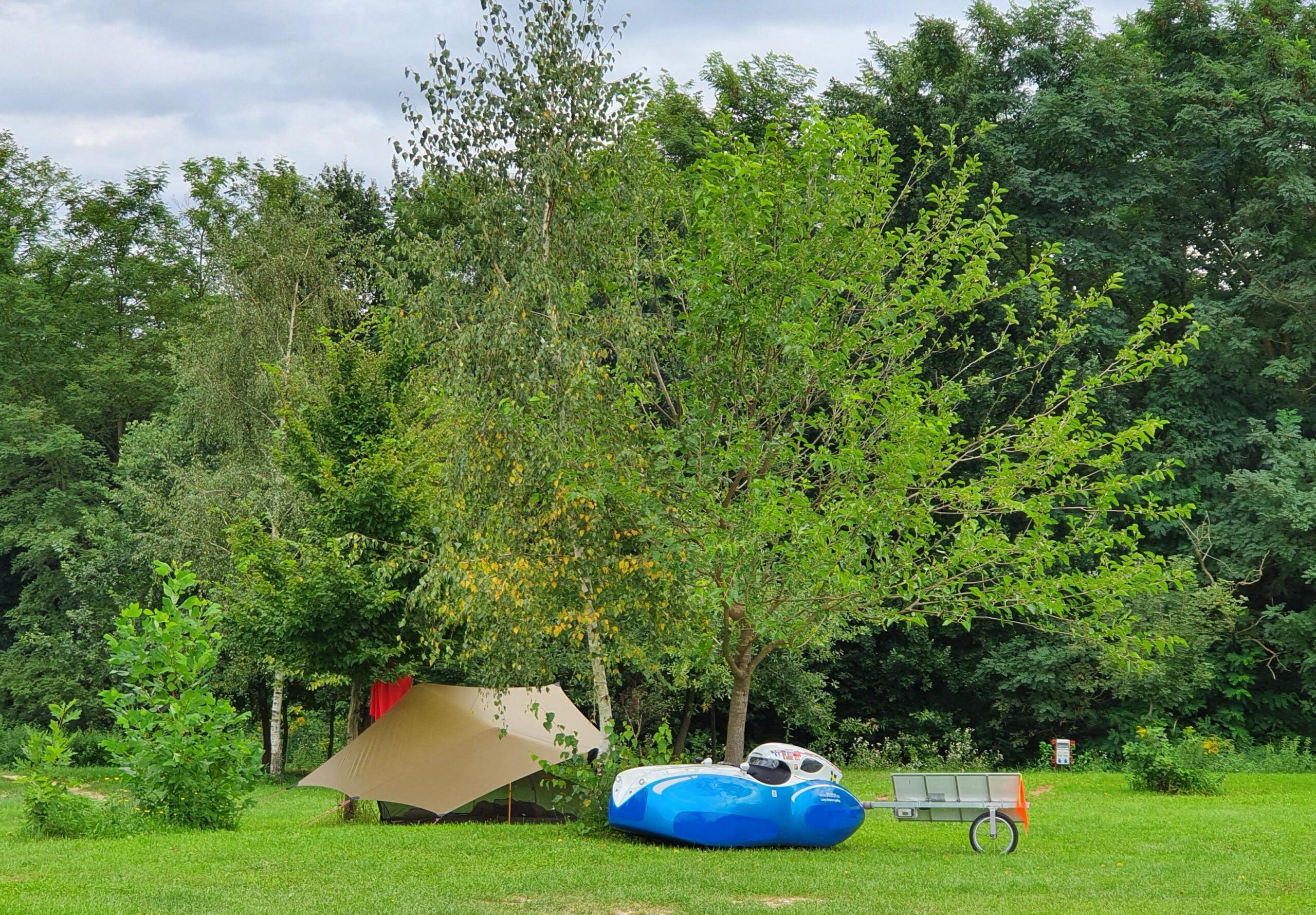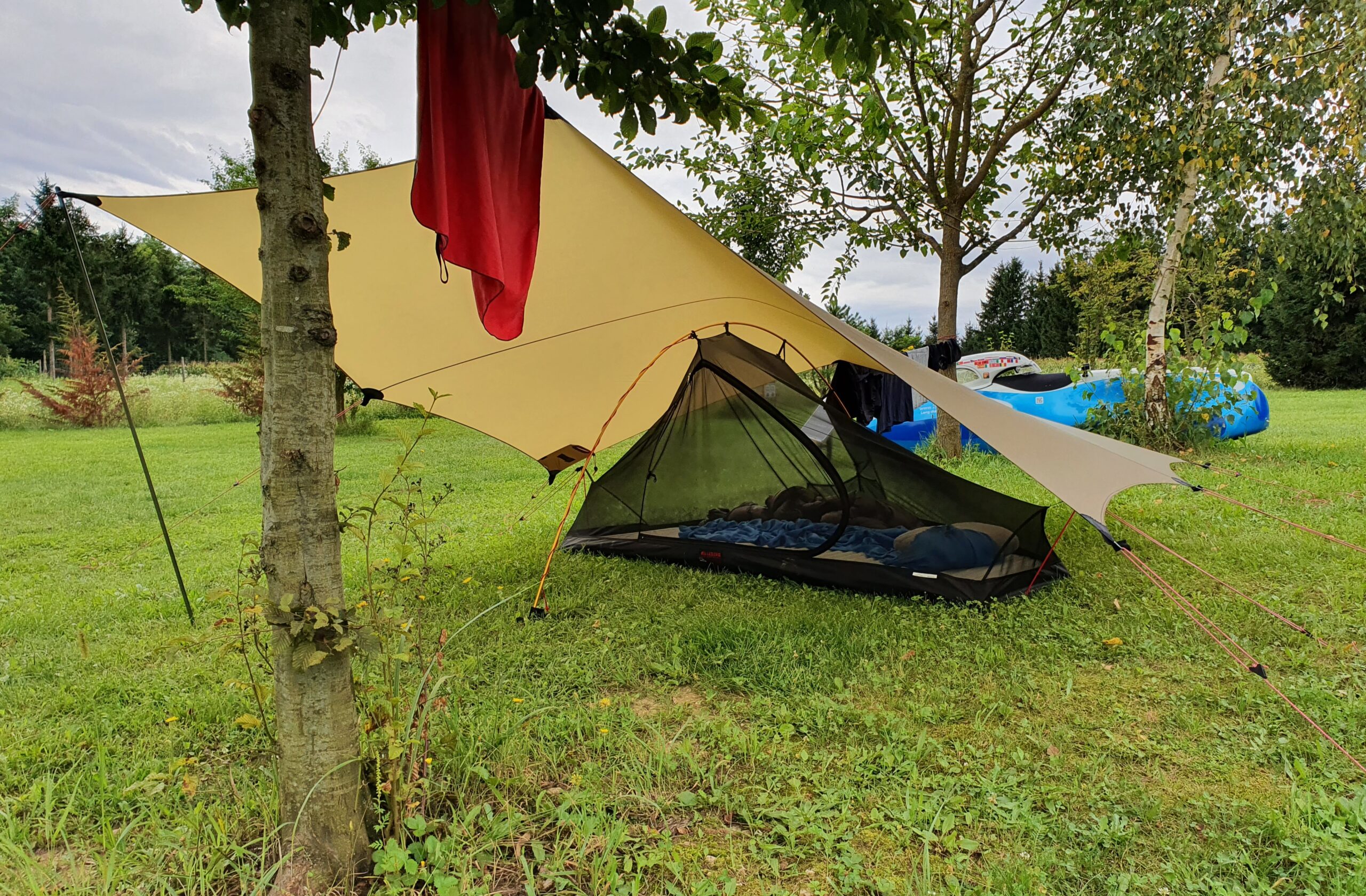 24 August 2020
Hungary- Slovenia- Croatia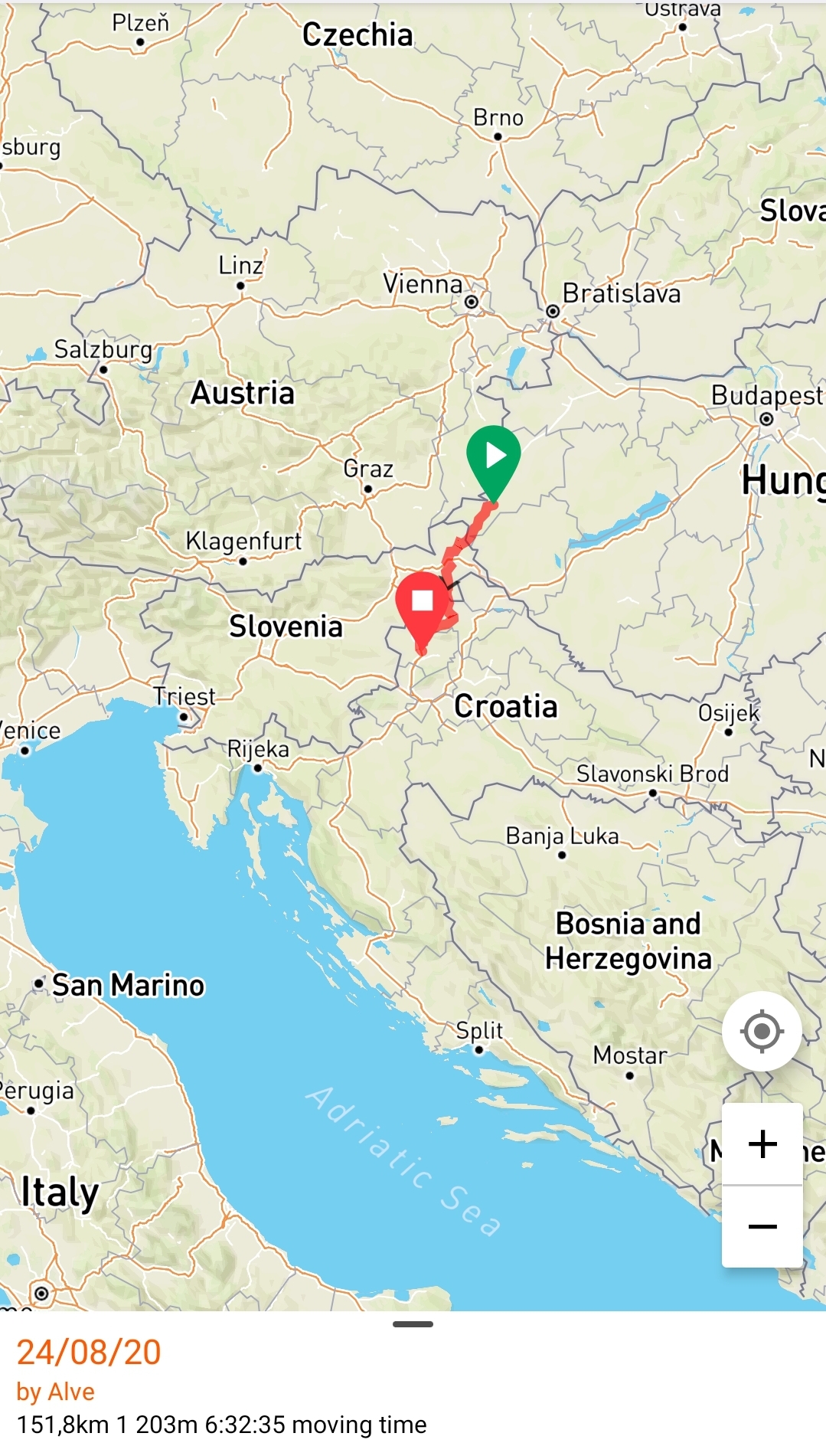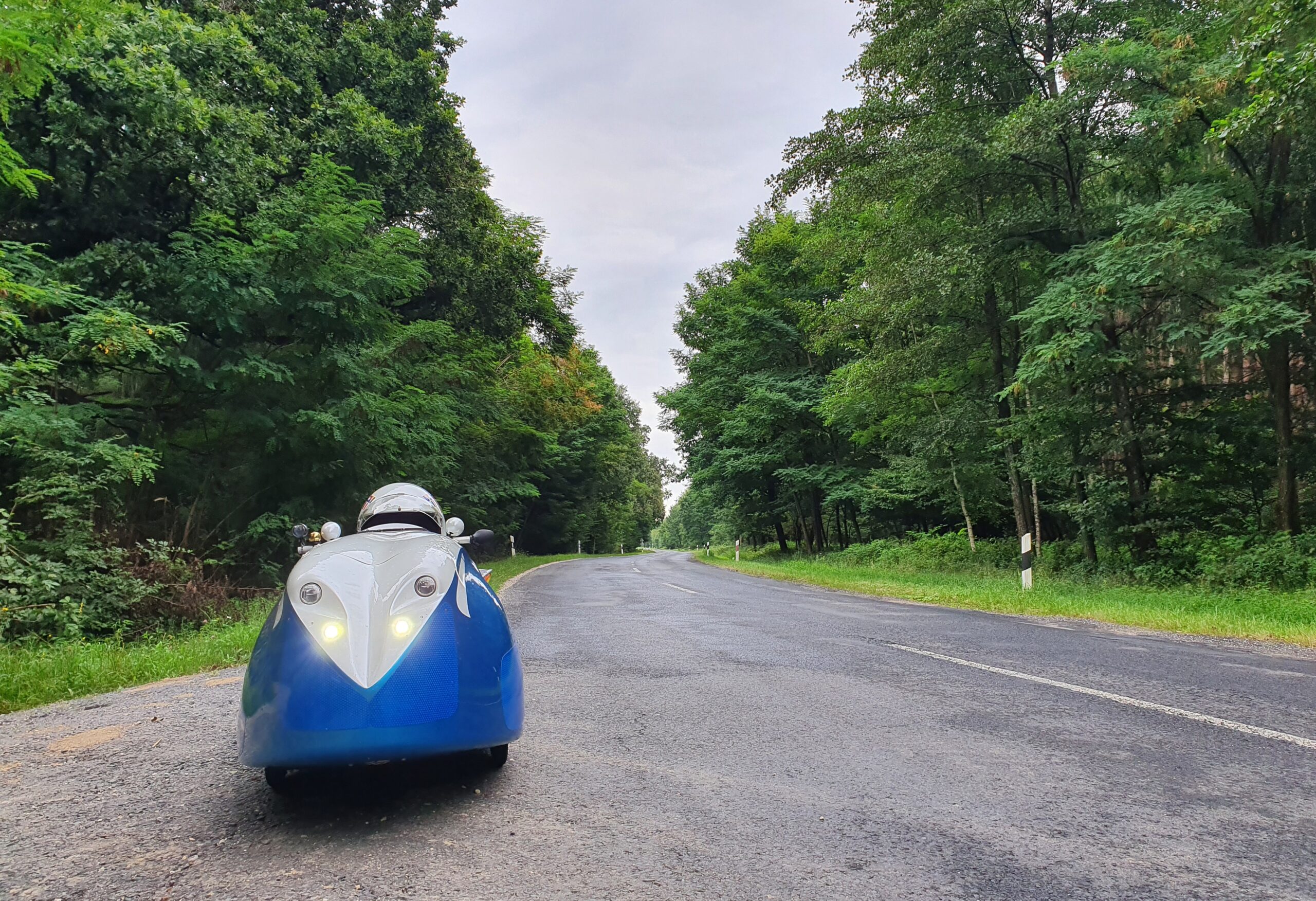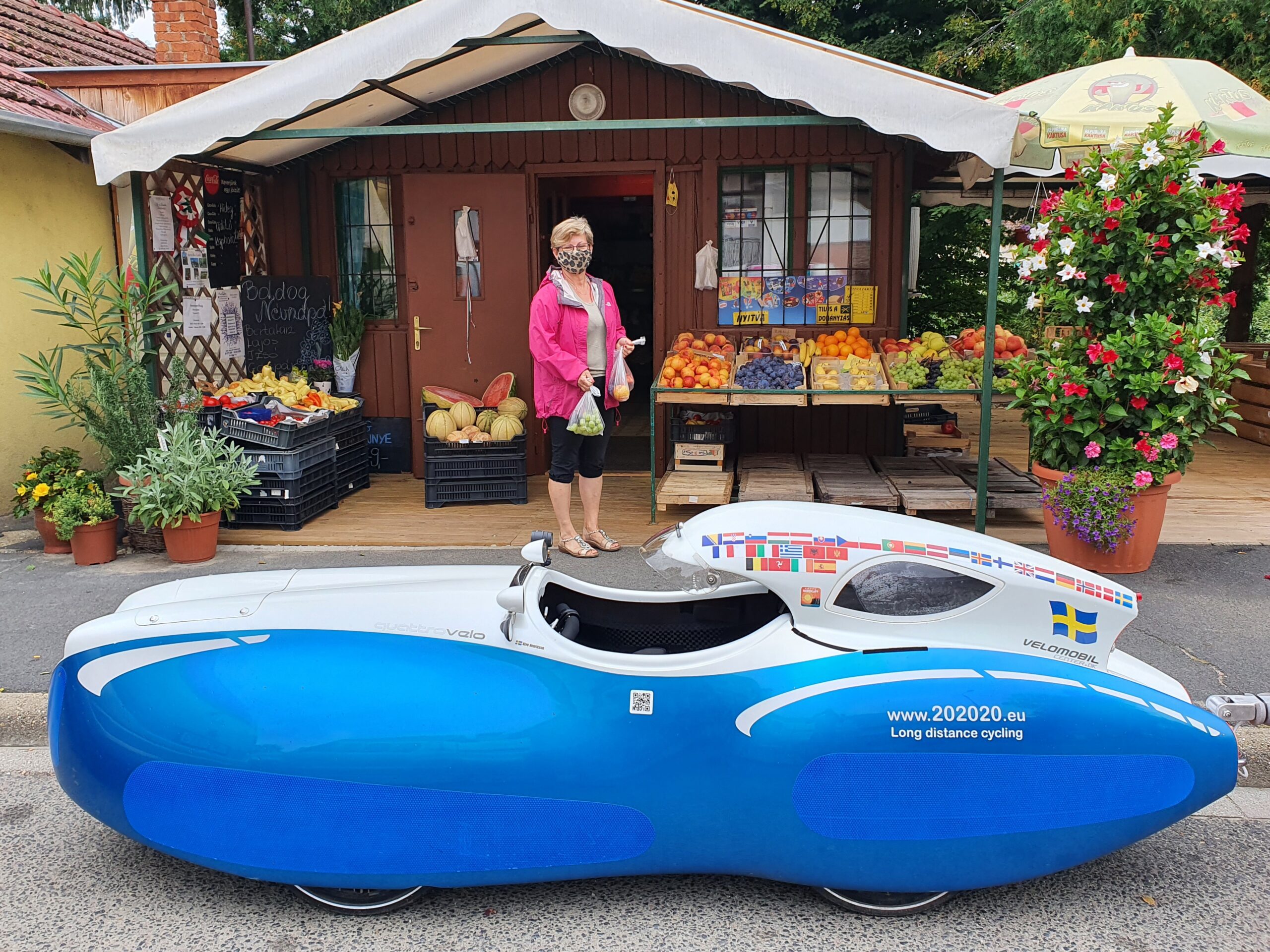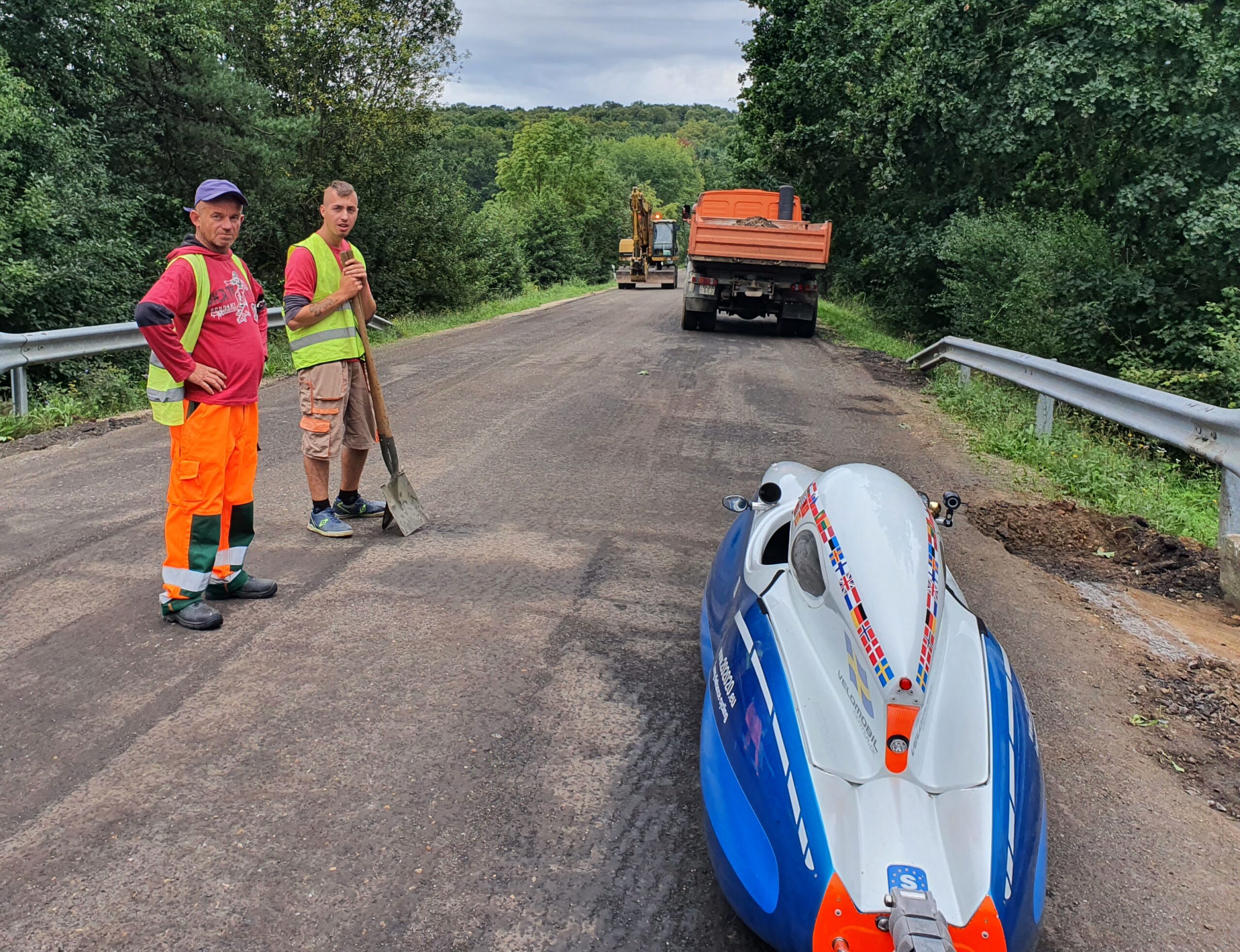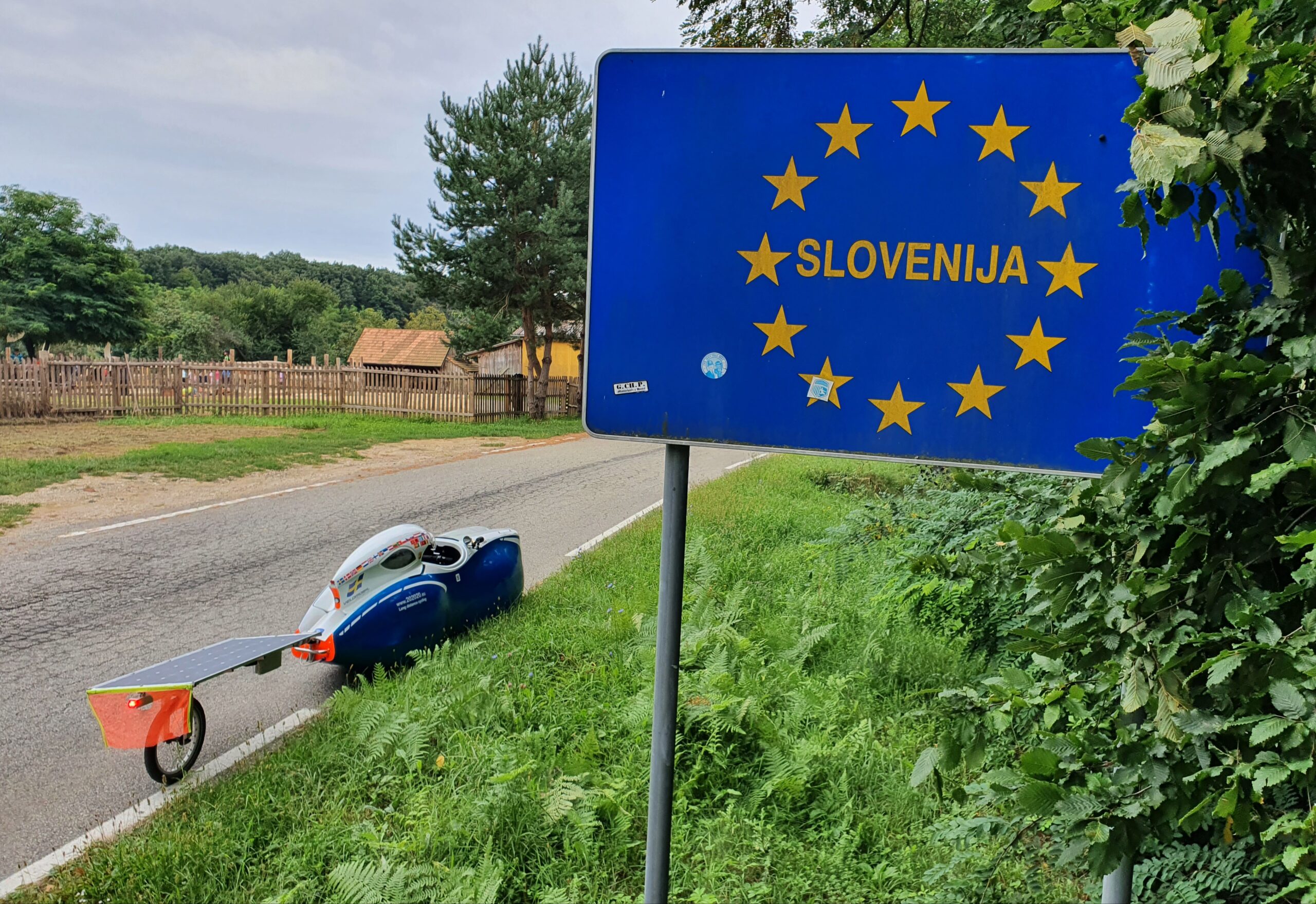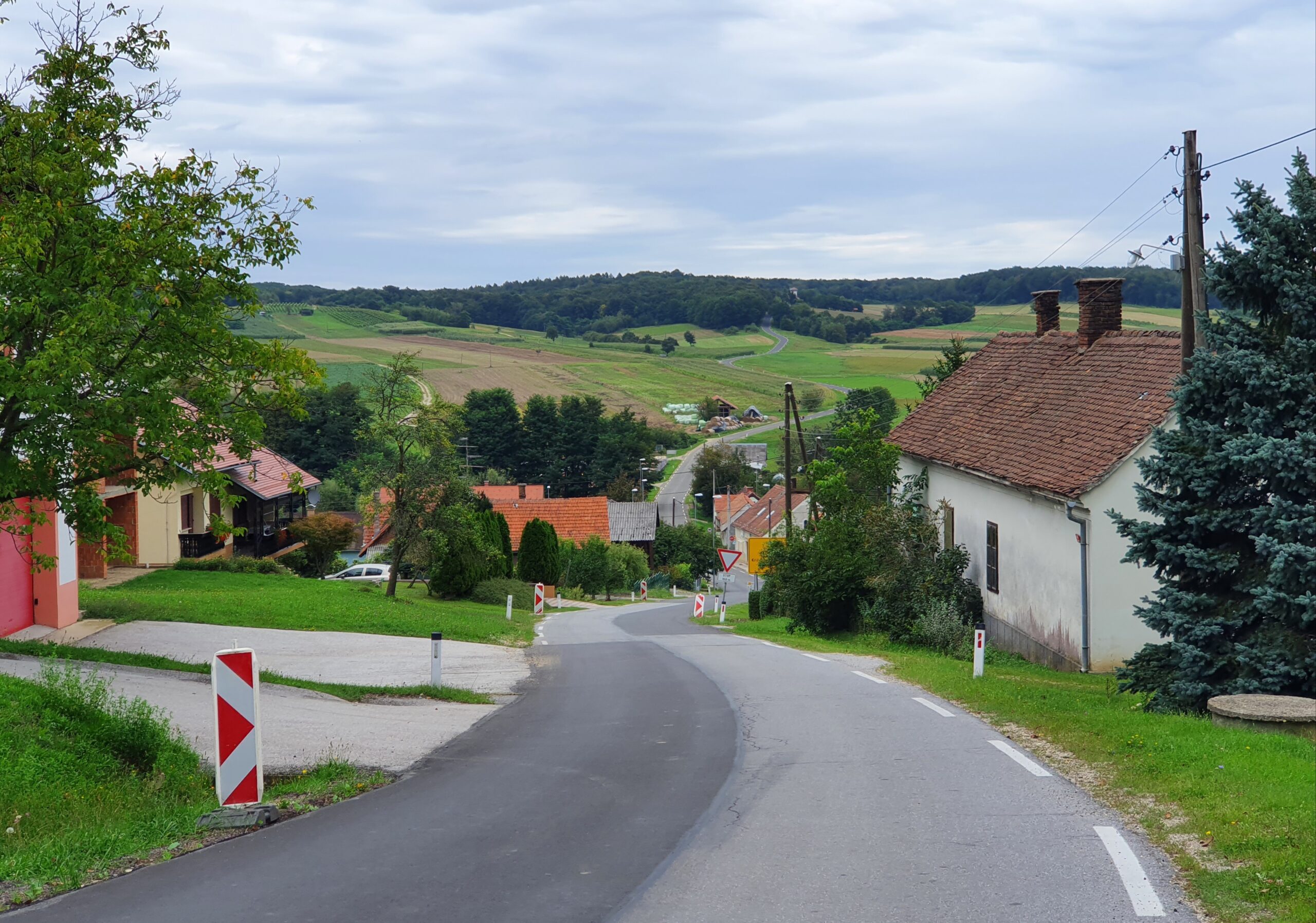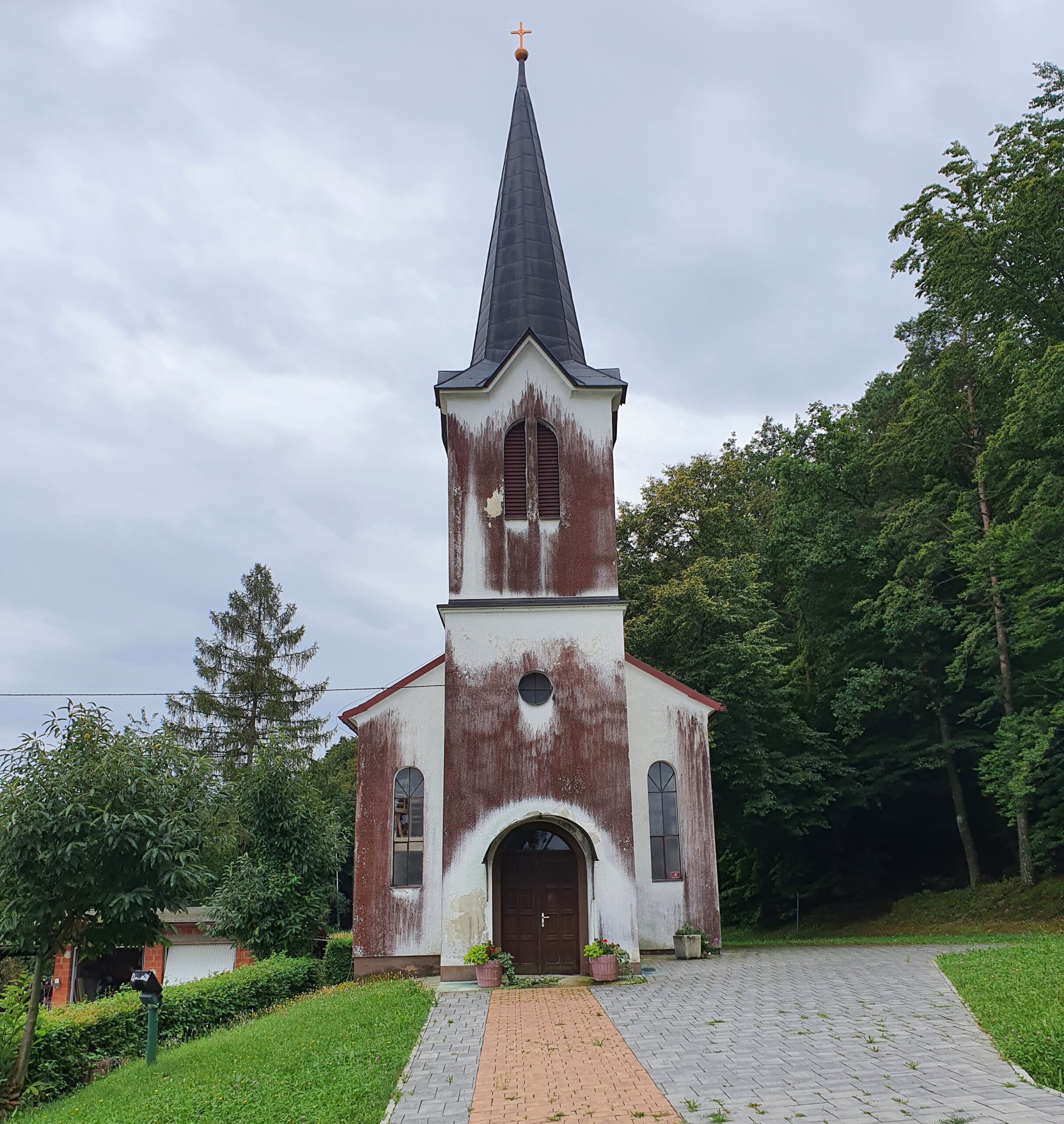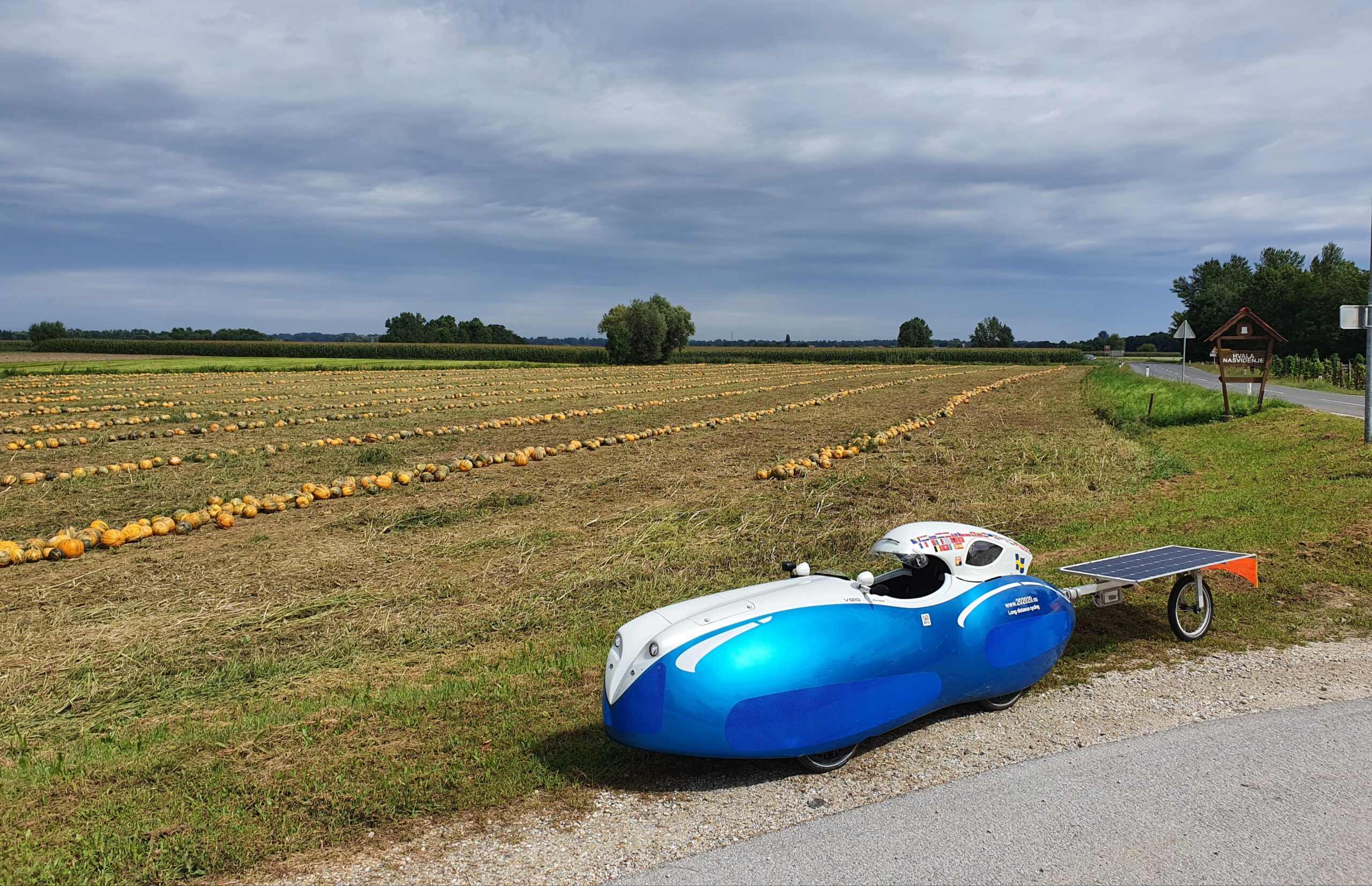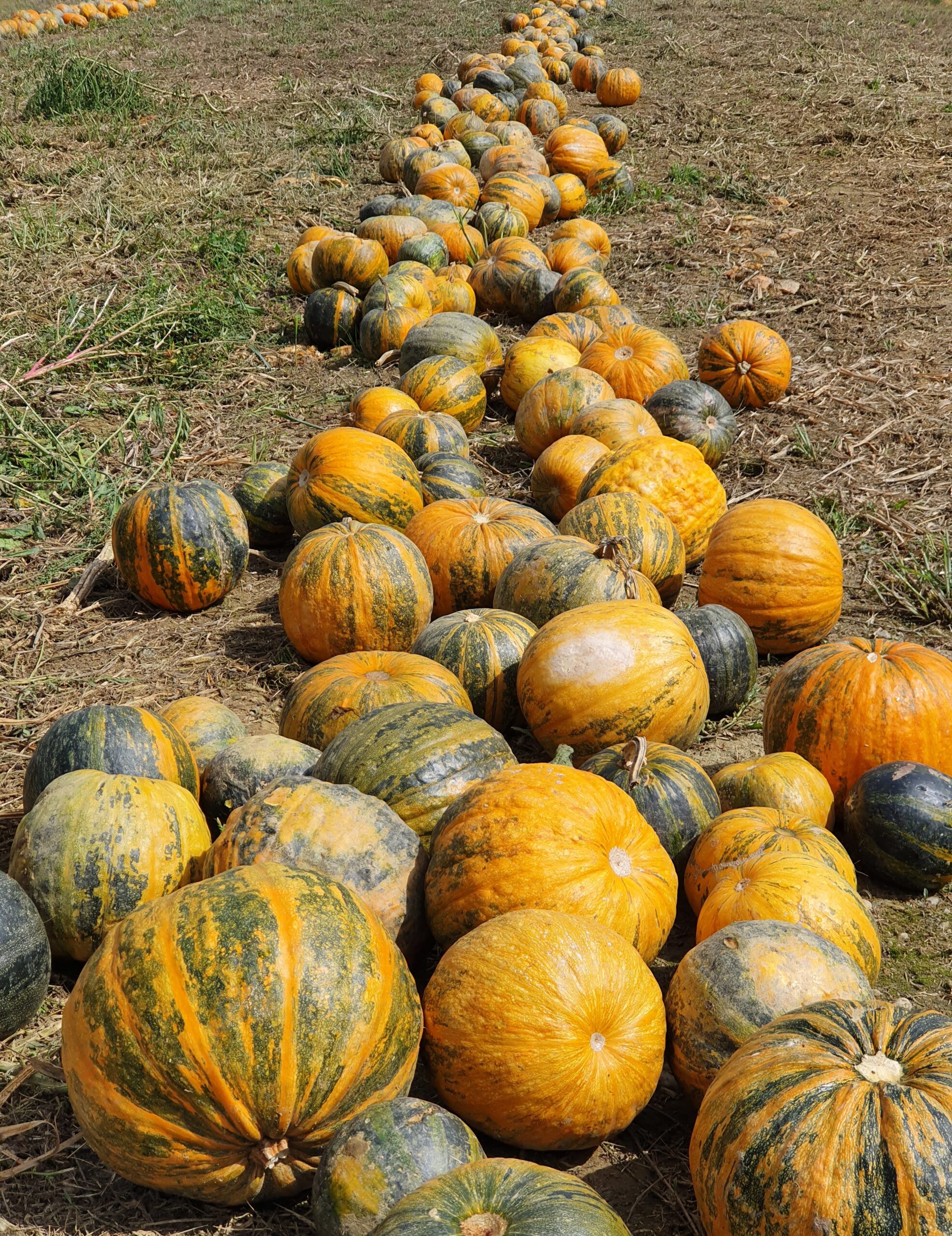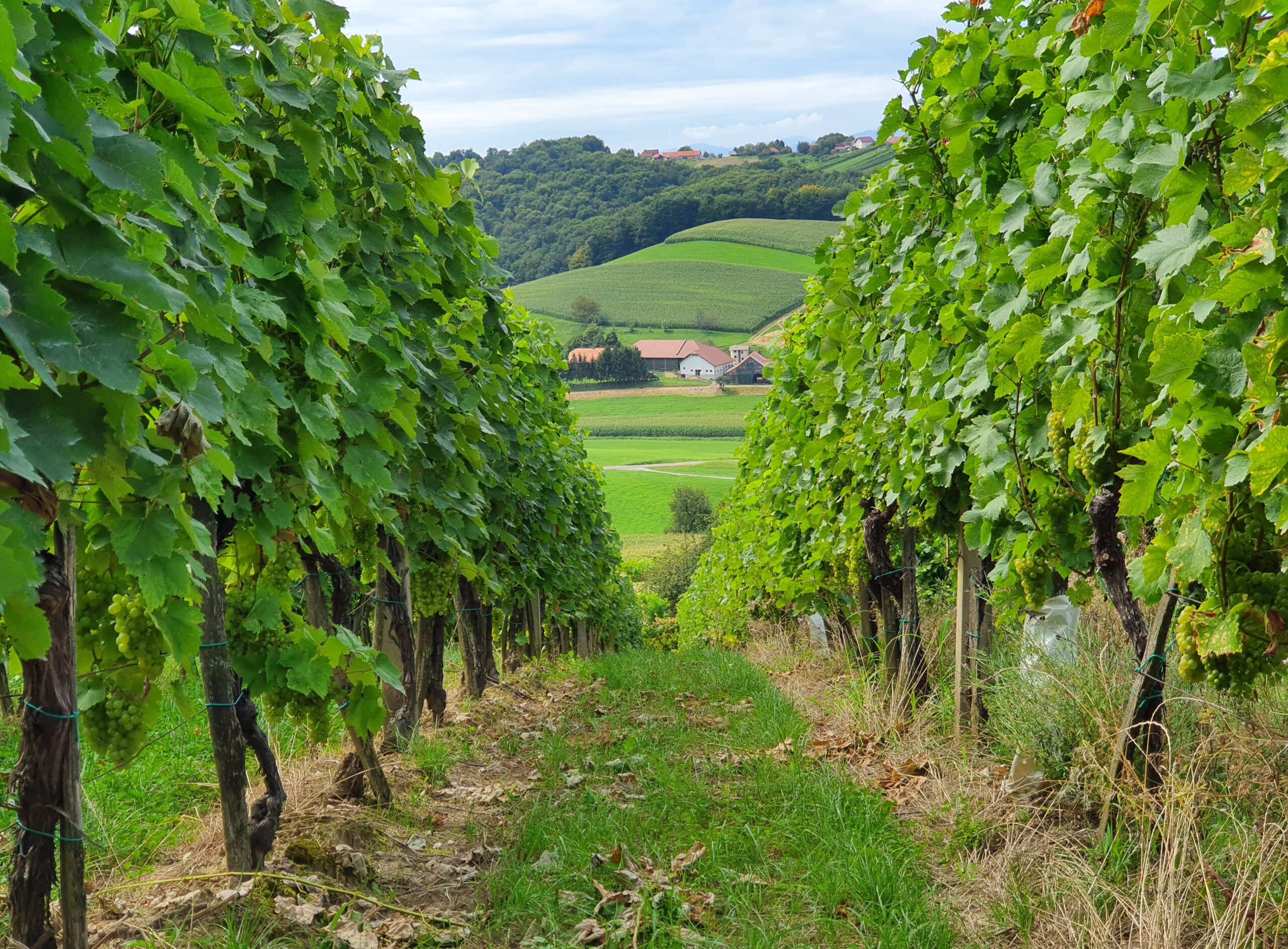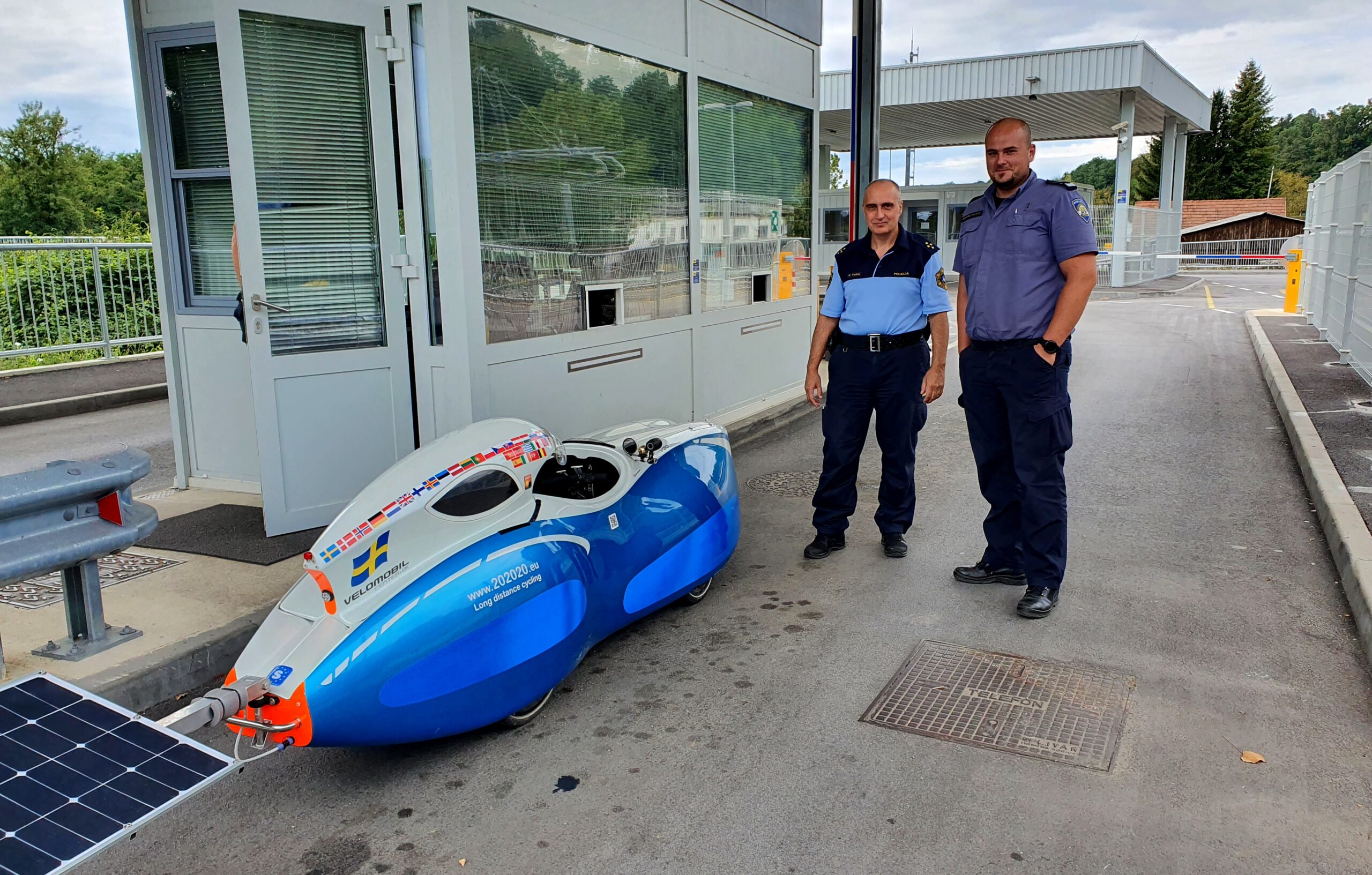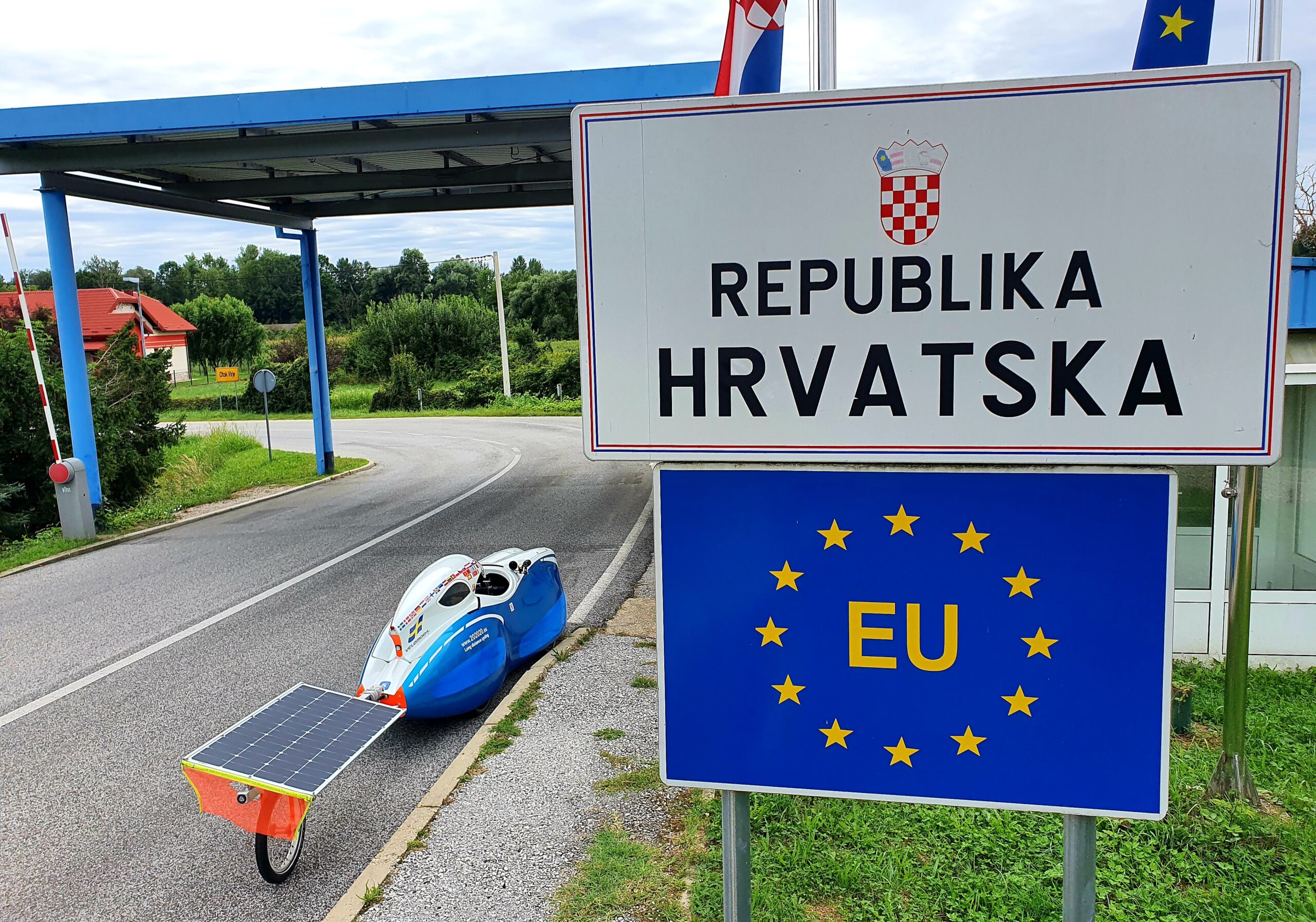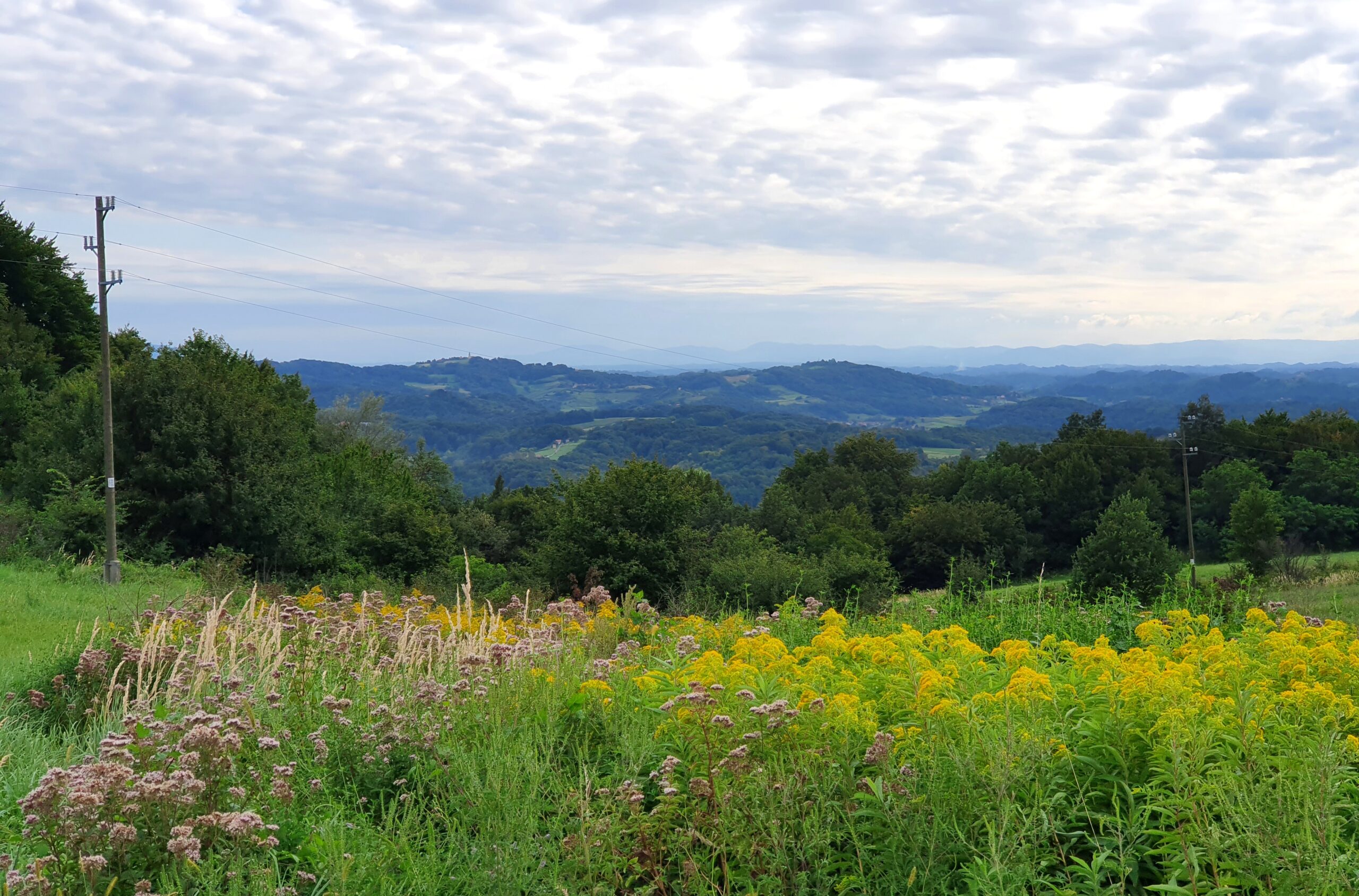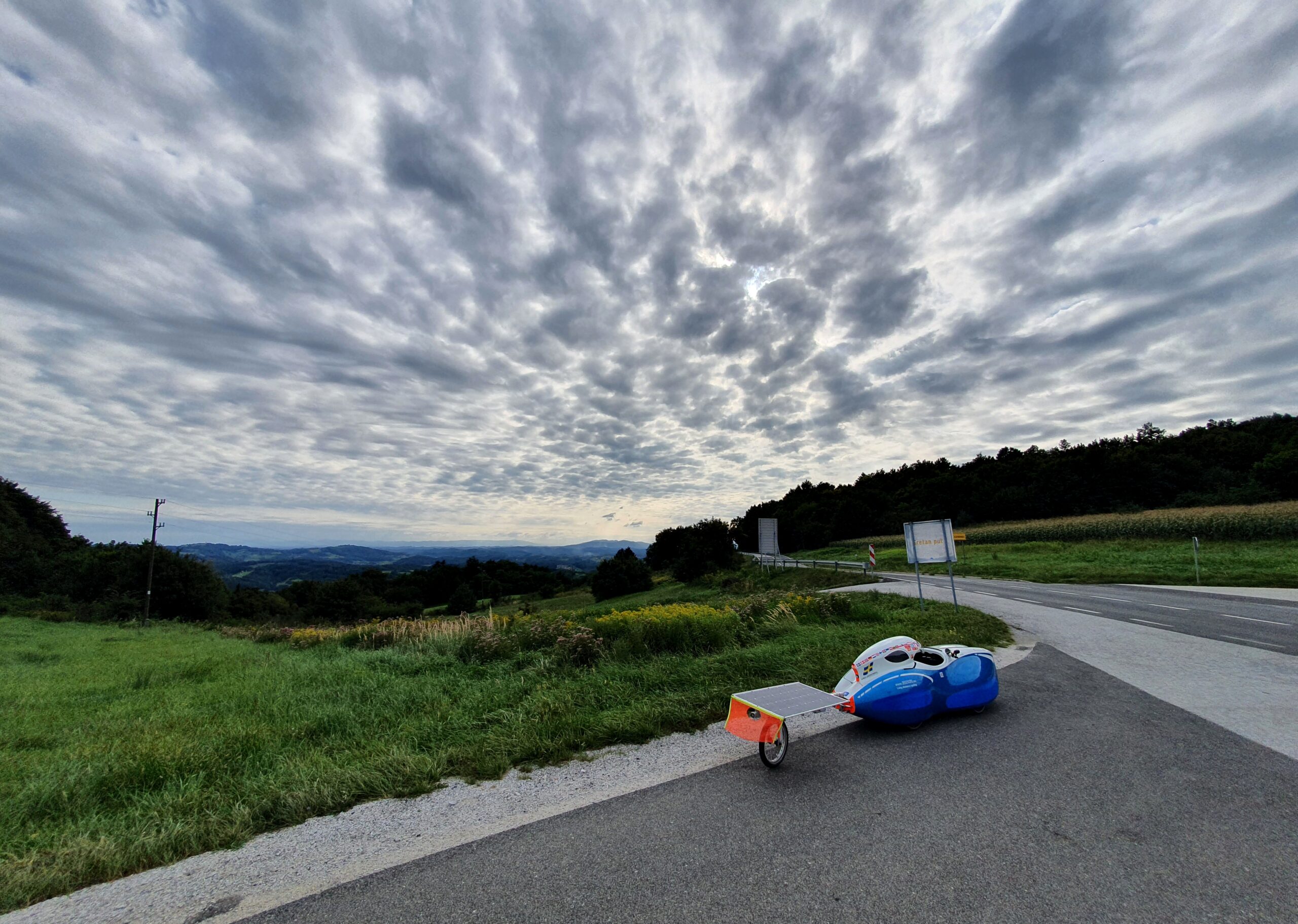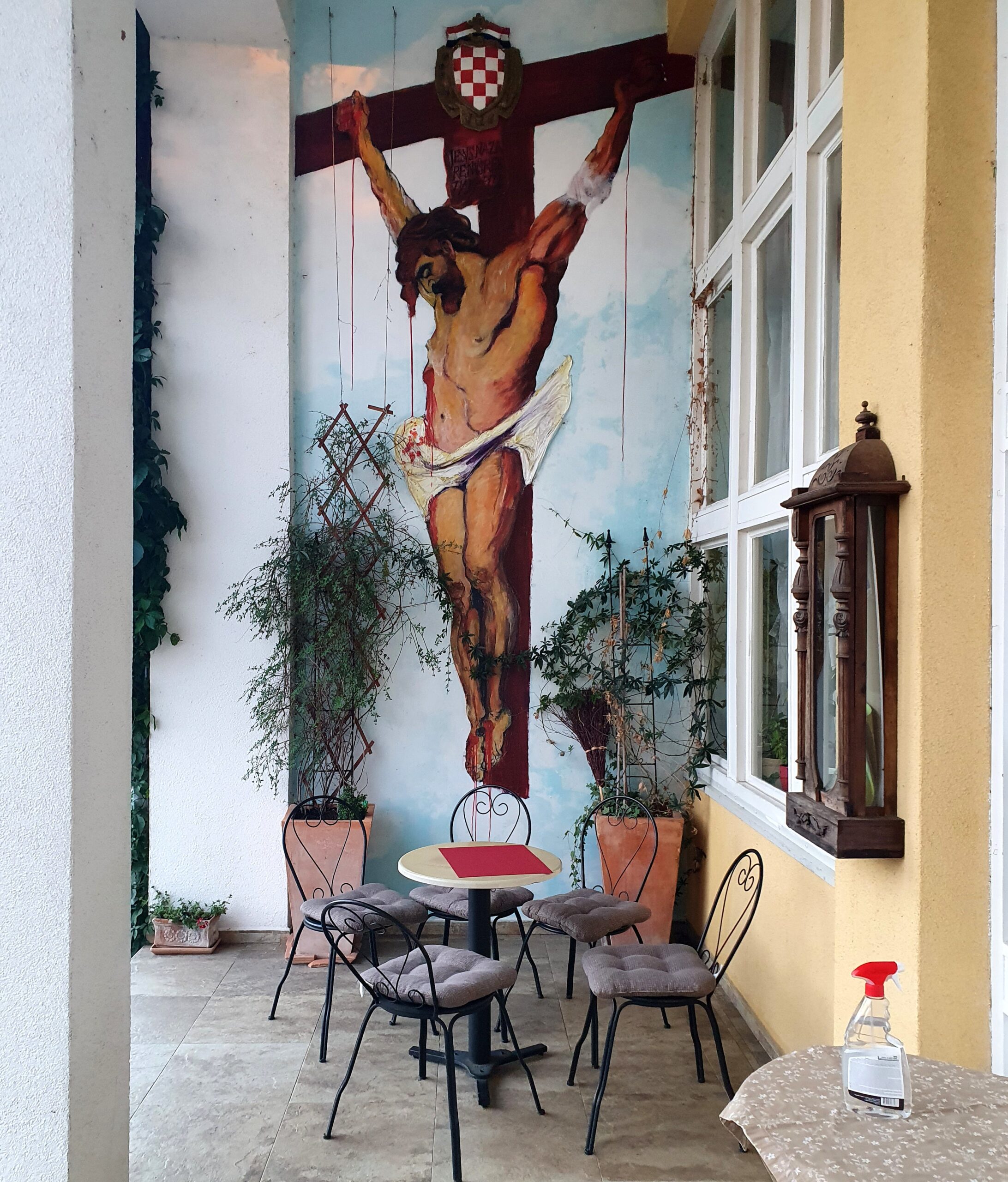 25 August 2020
Climbing the Dinaric Alps.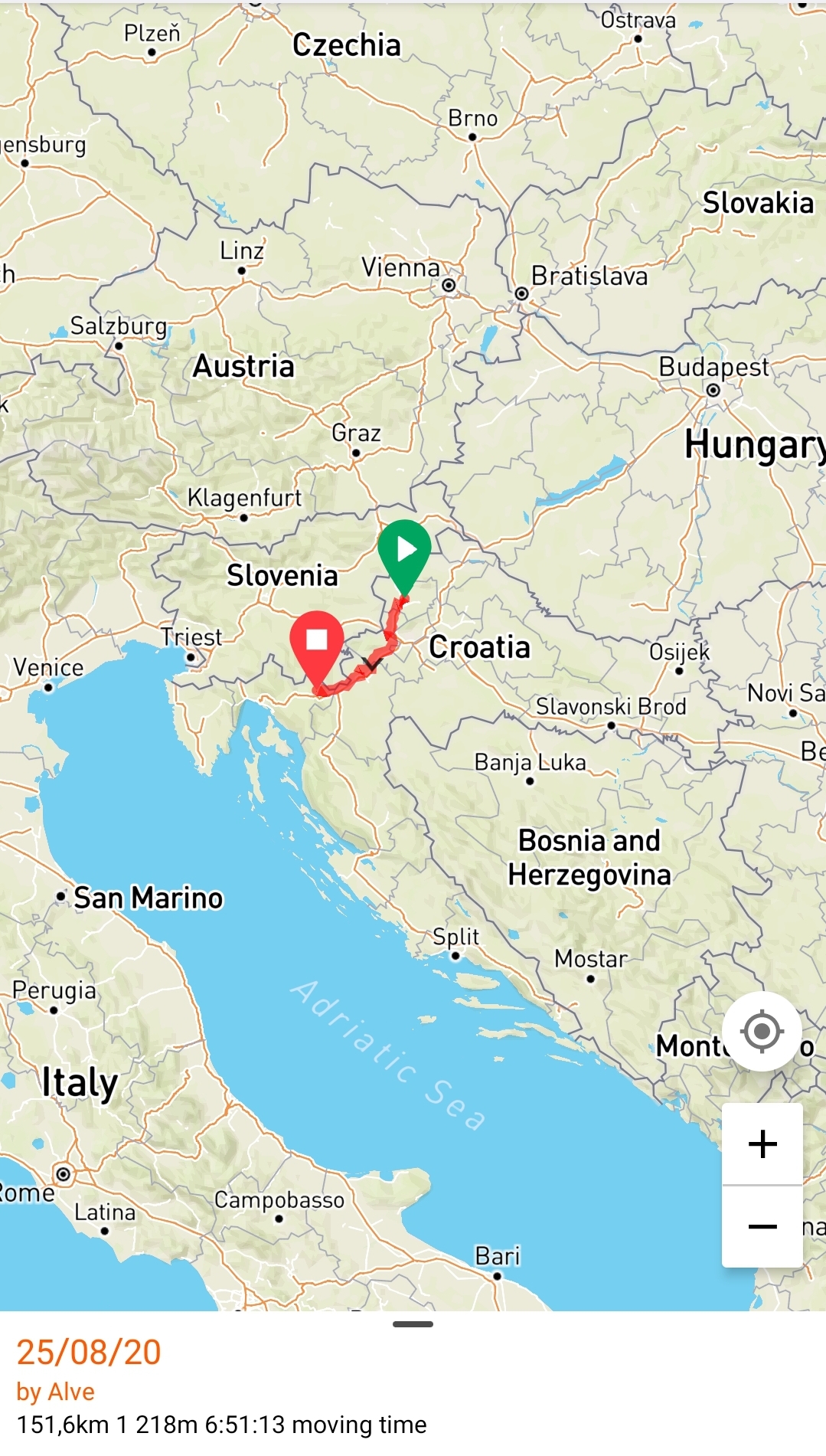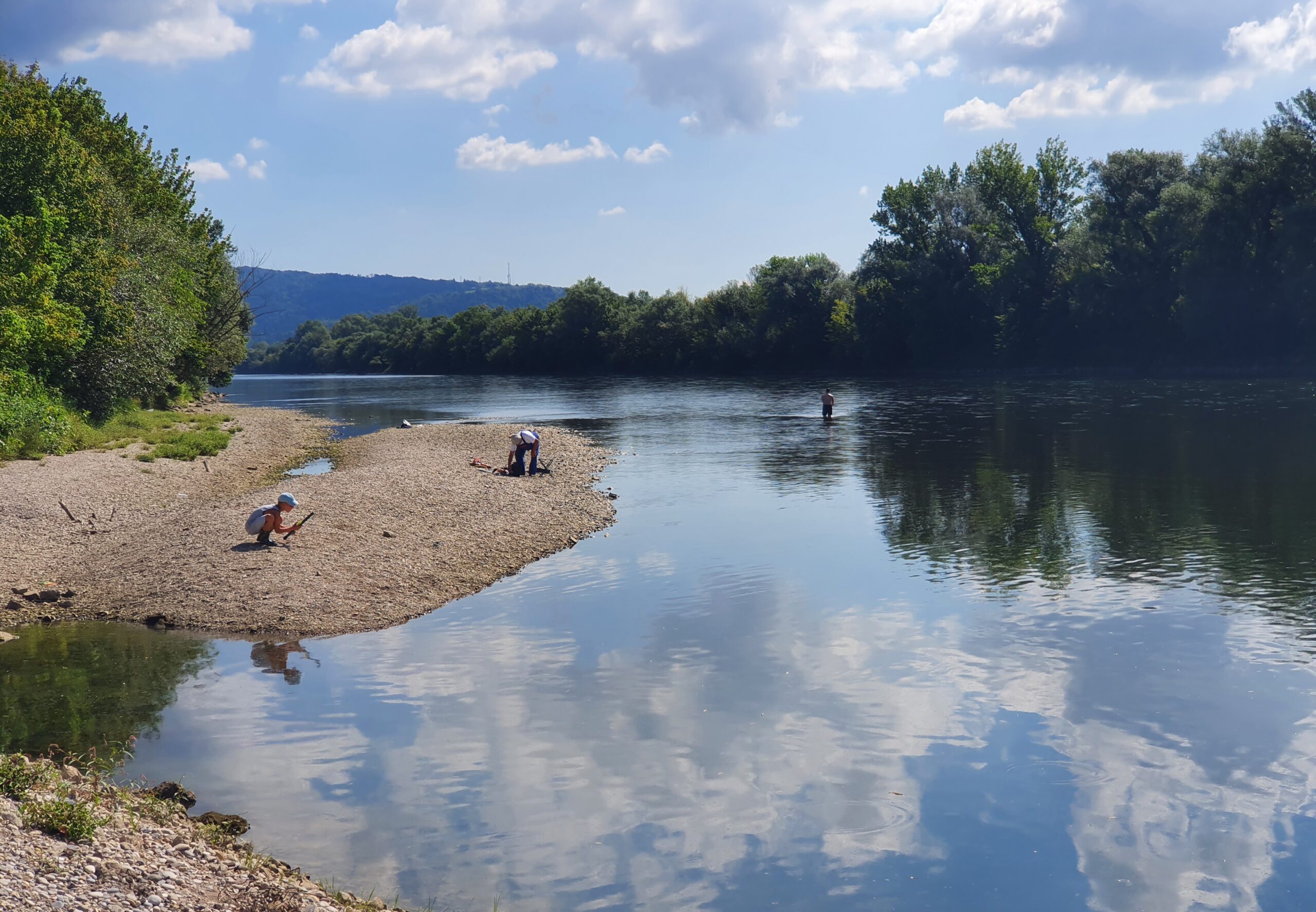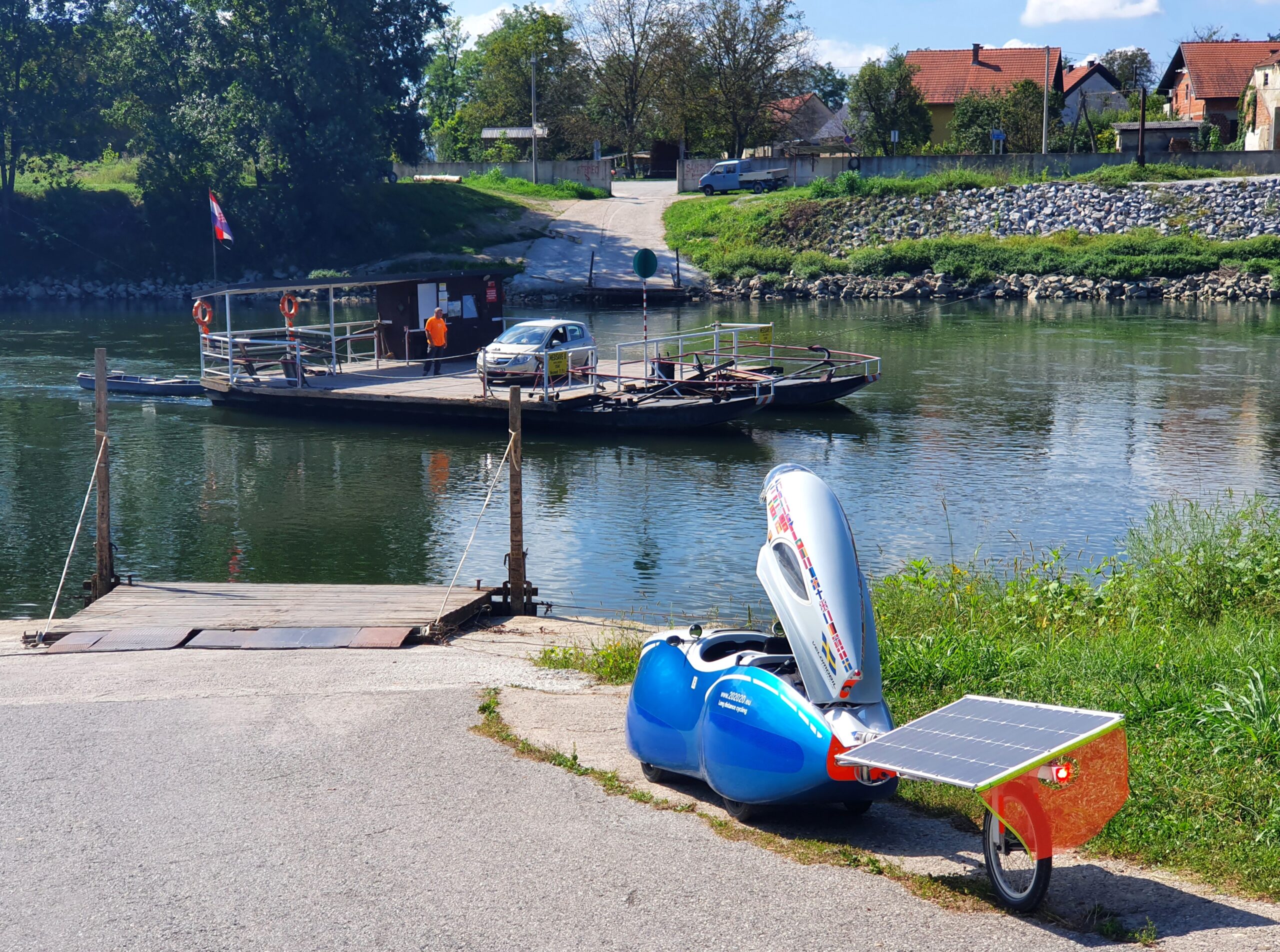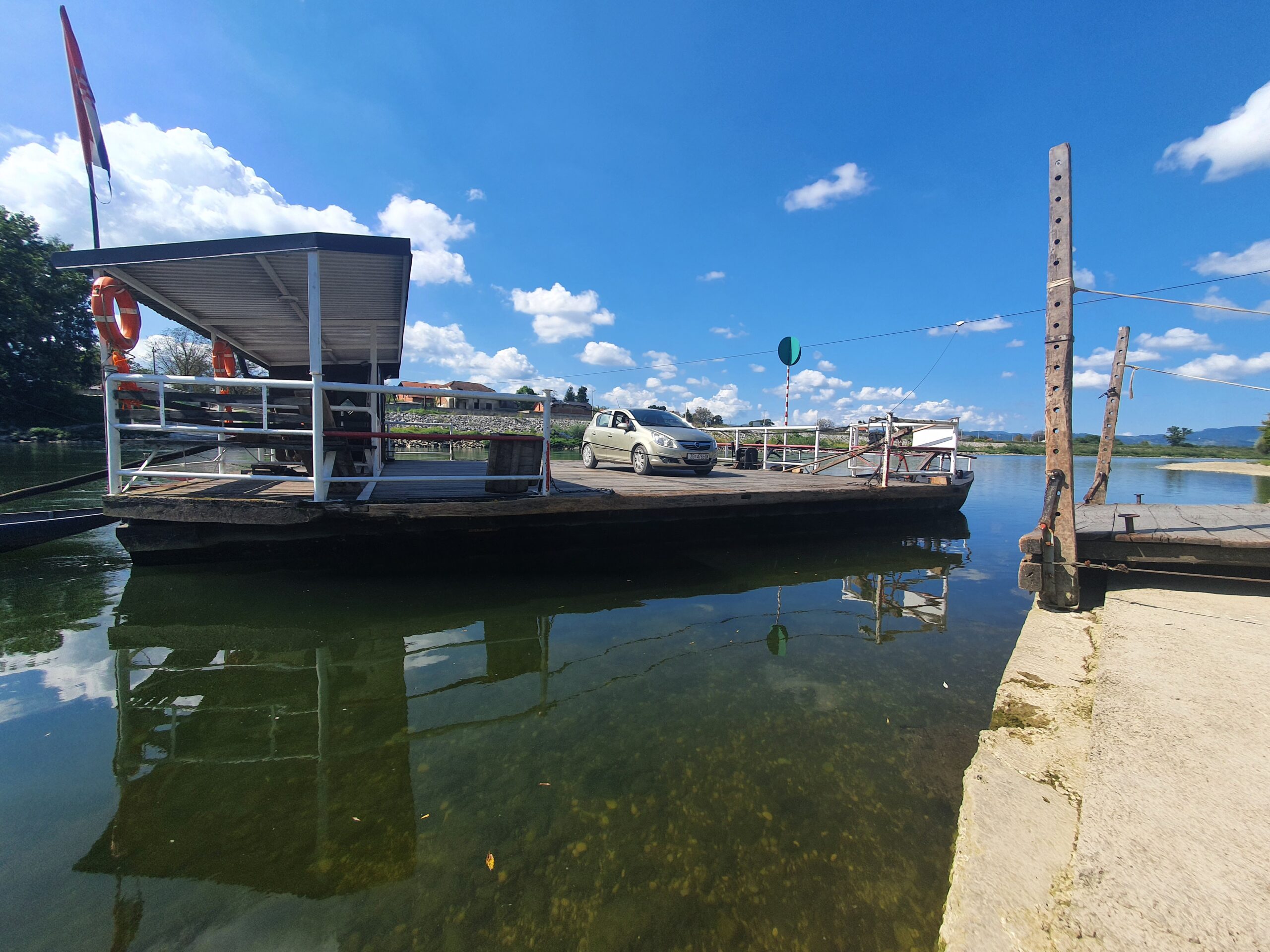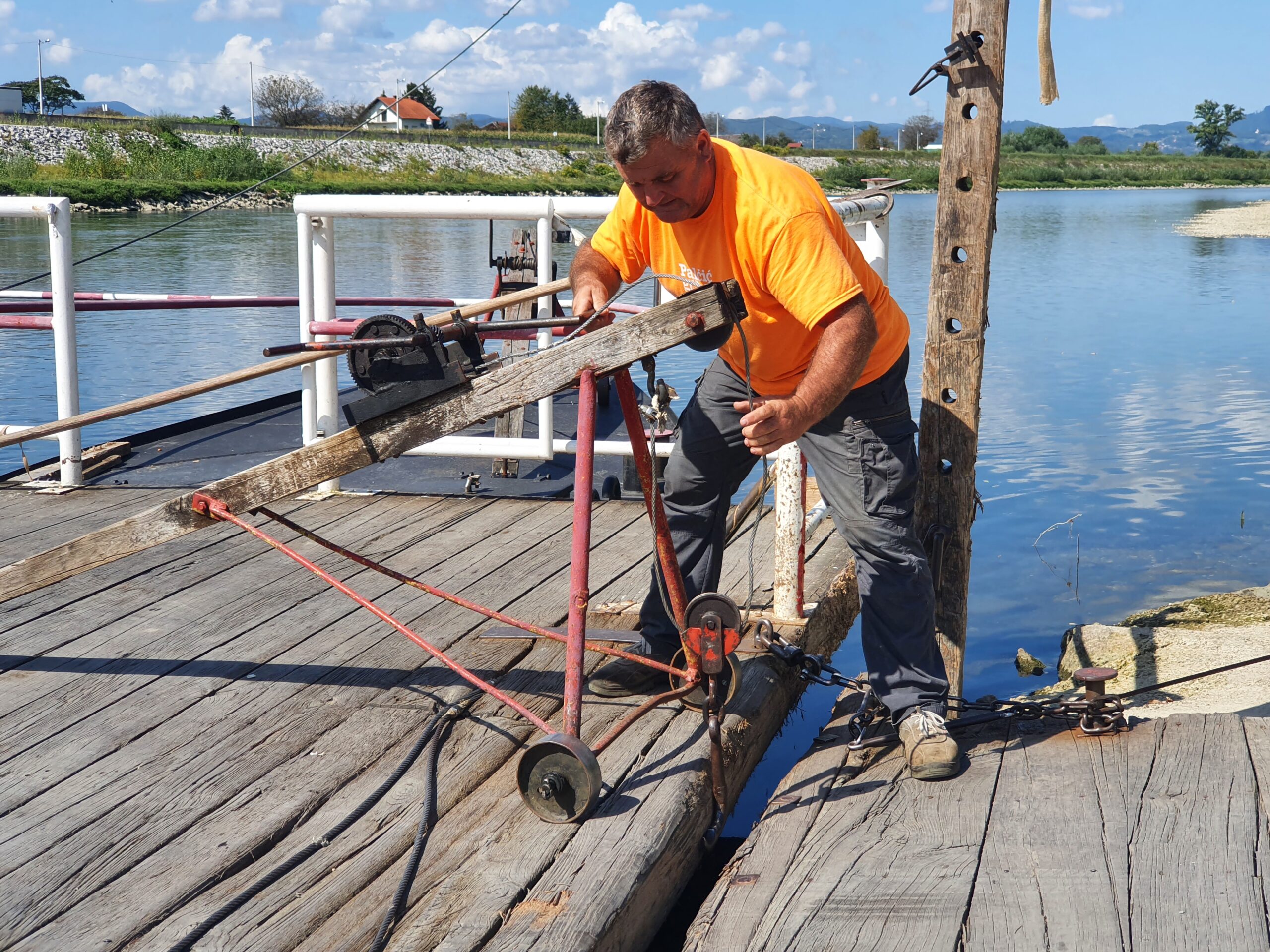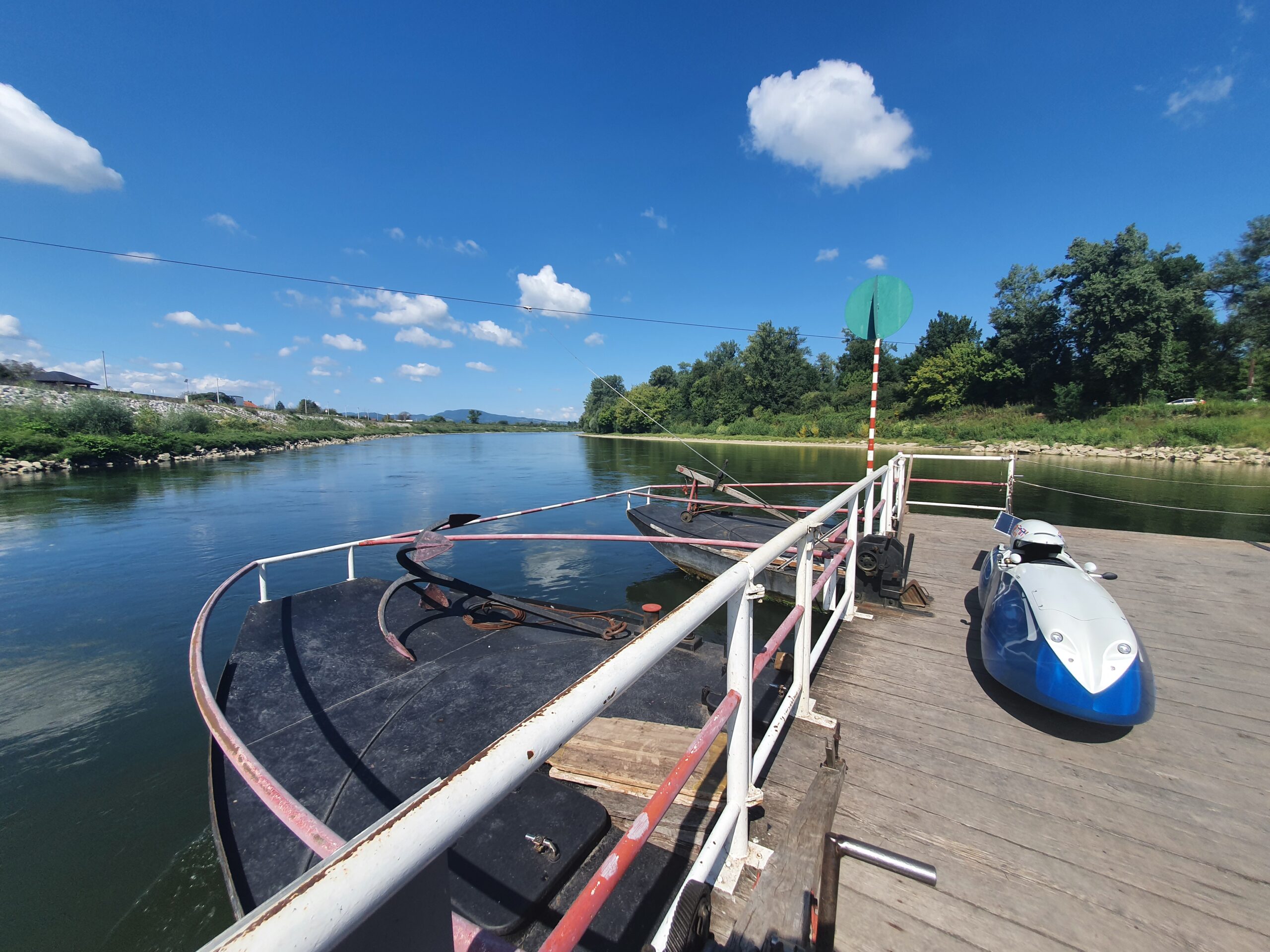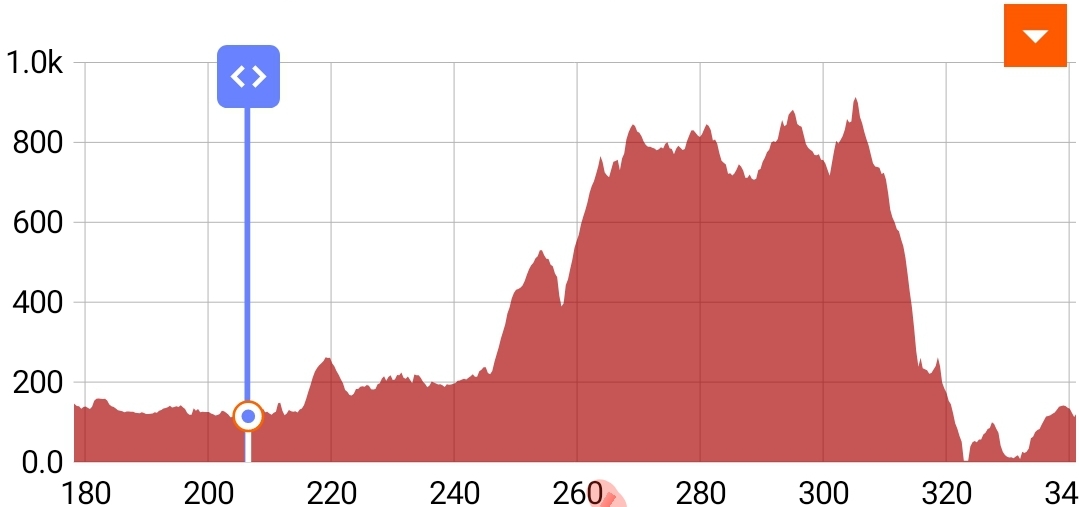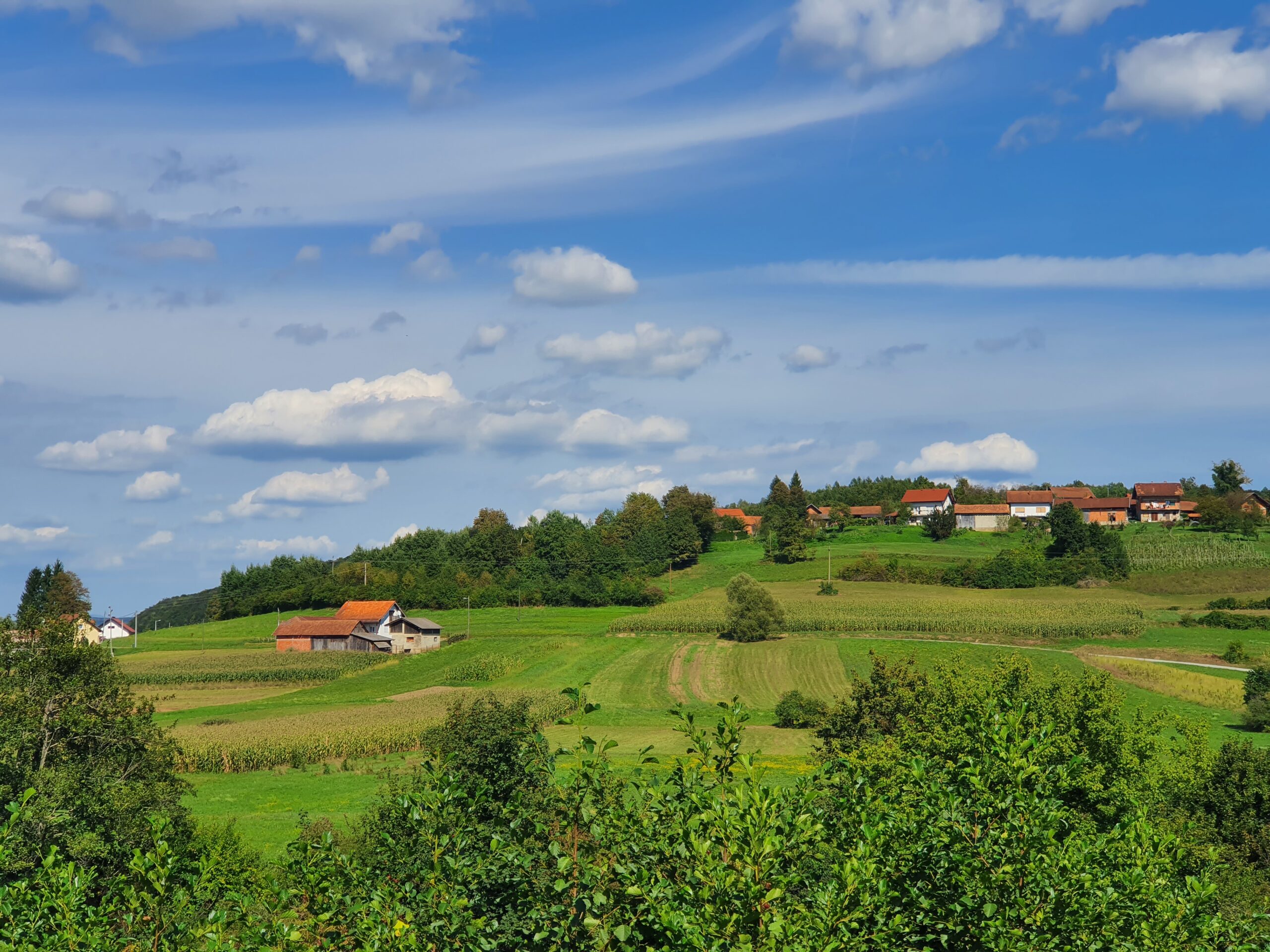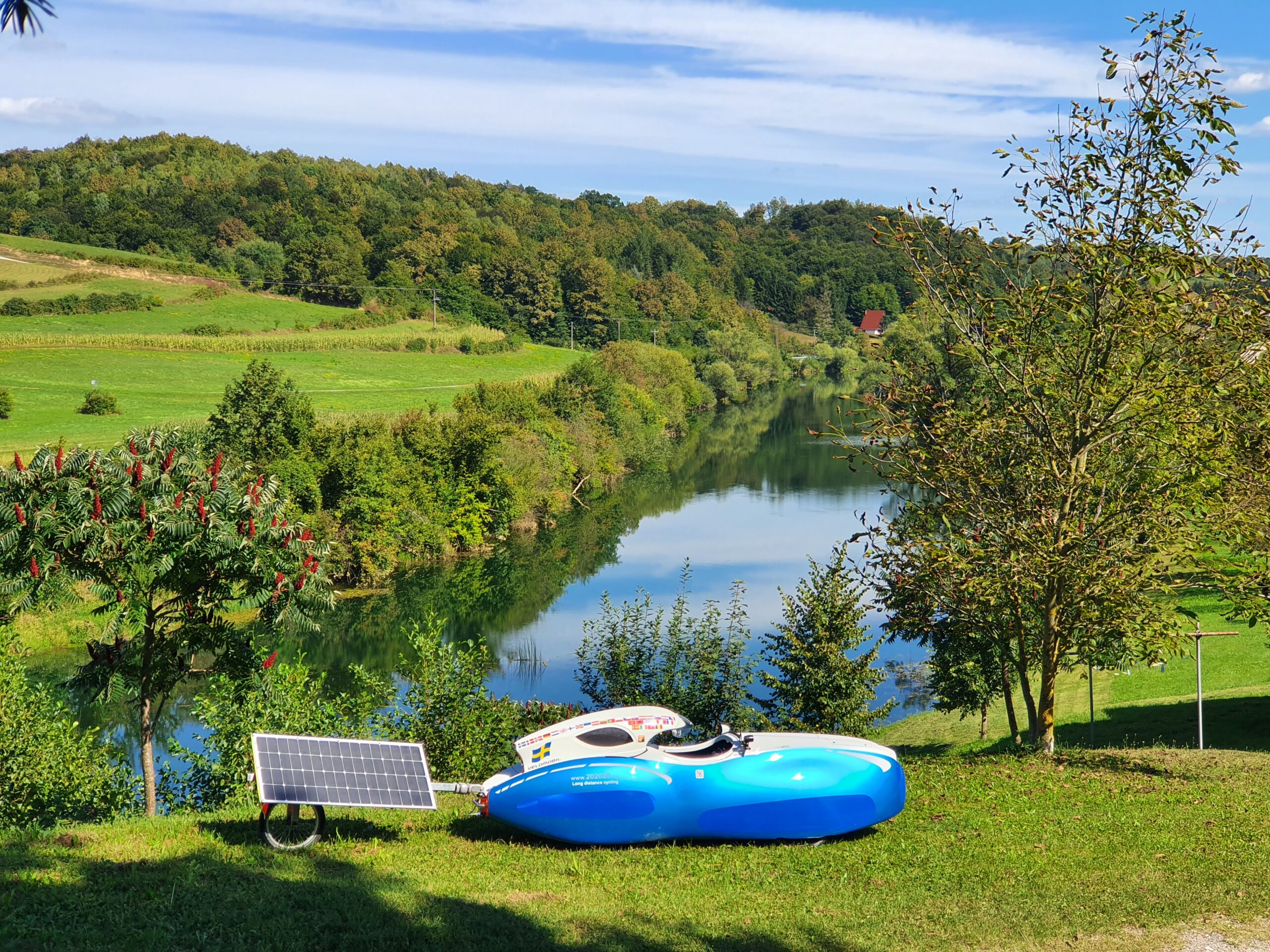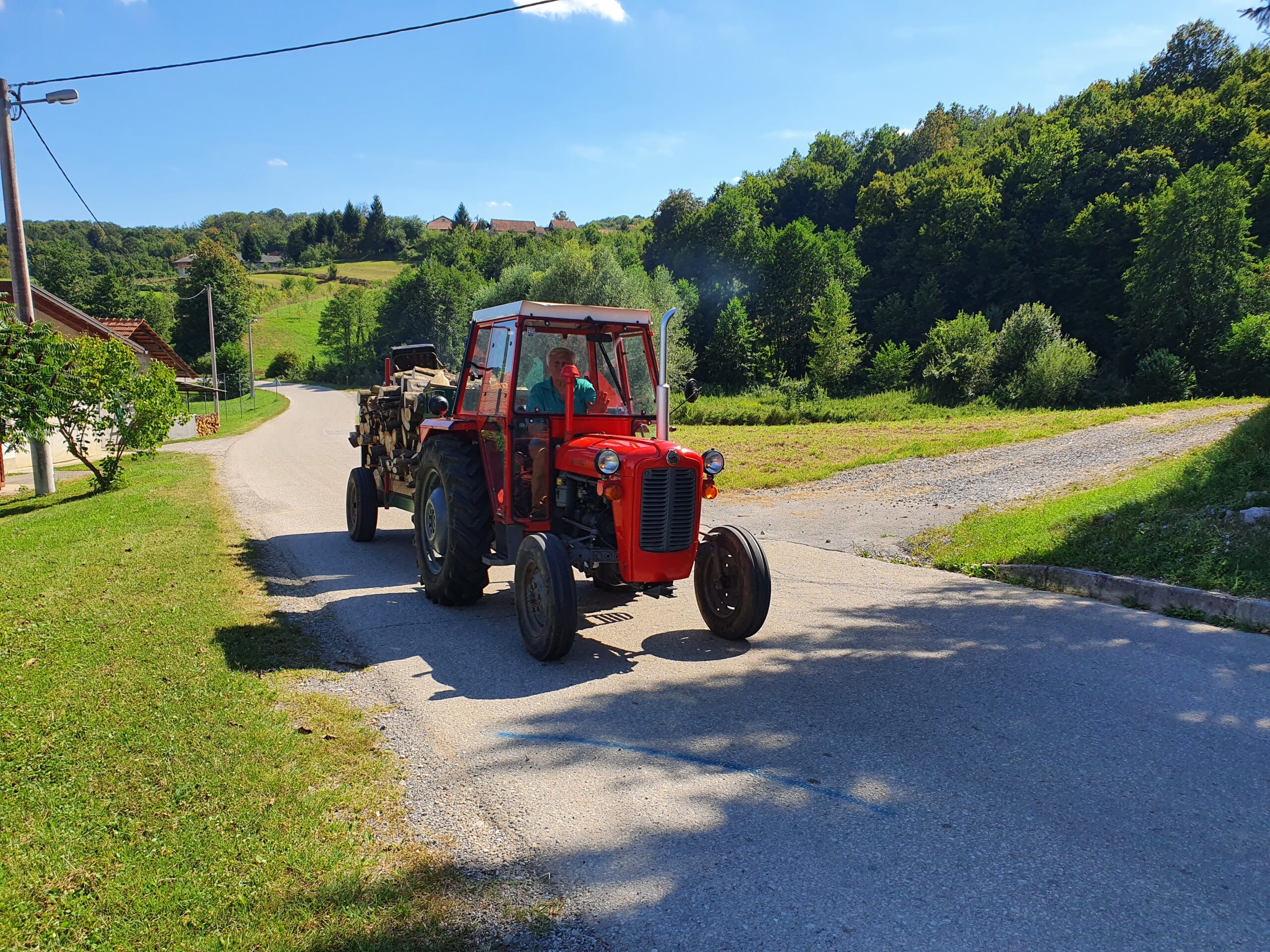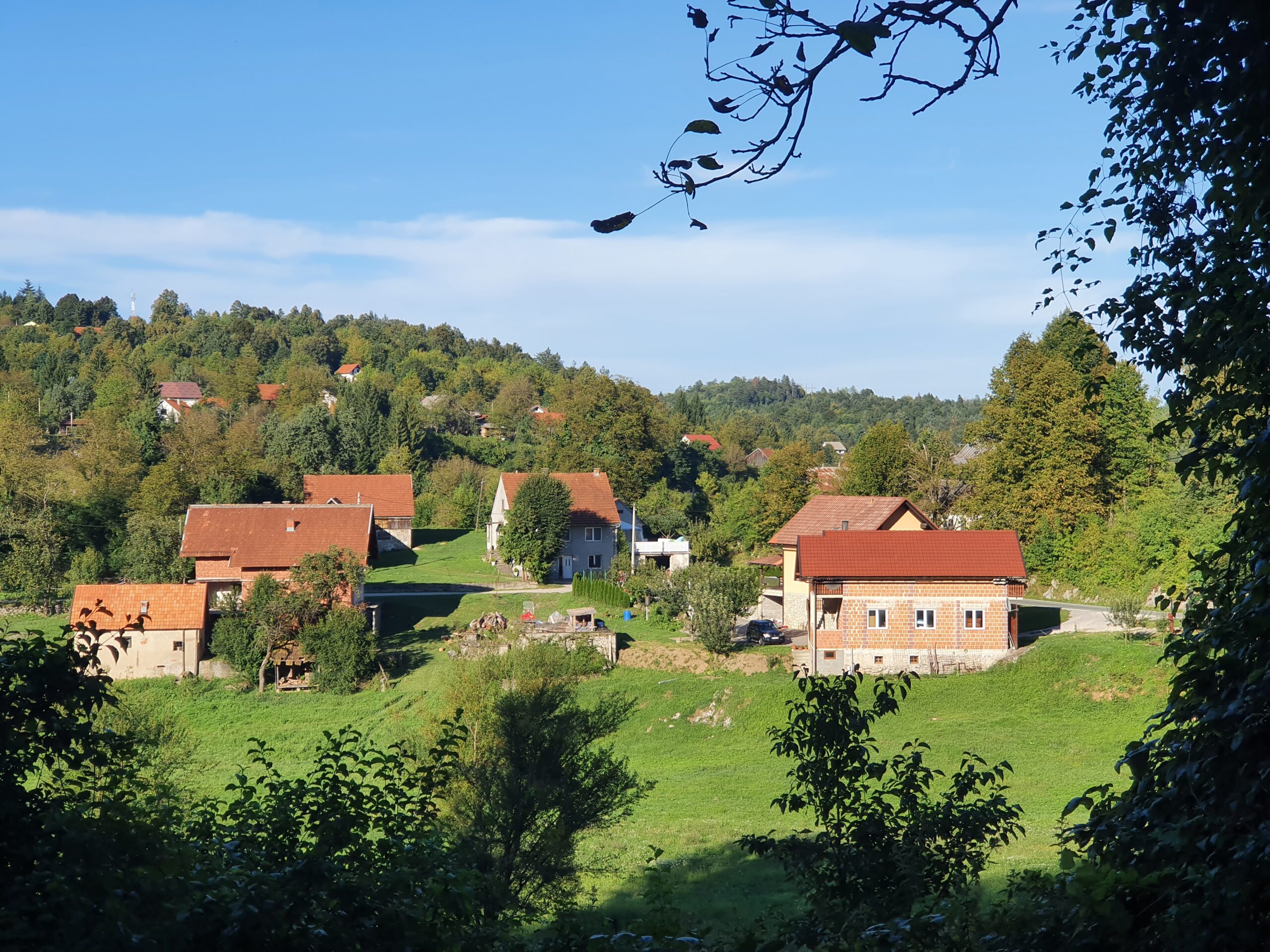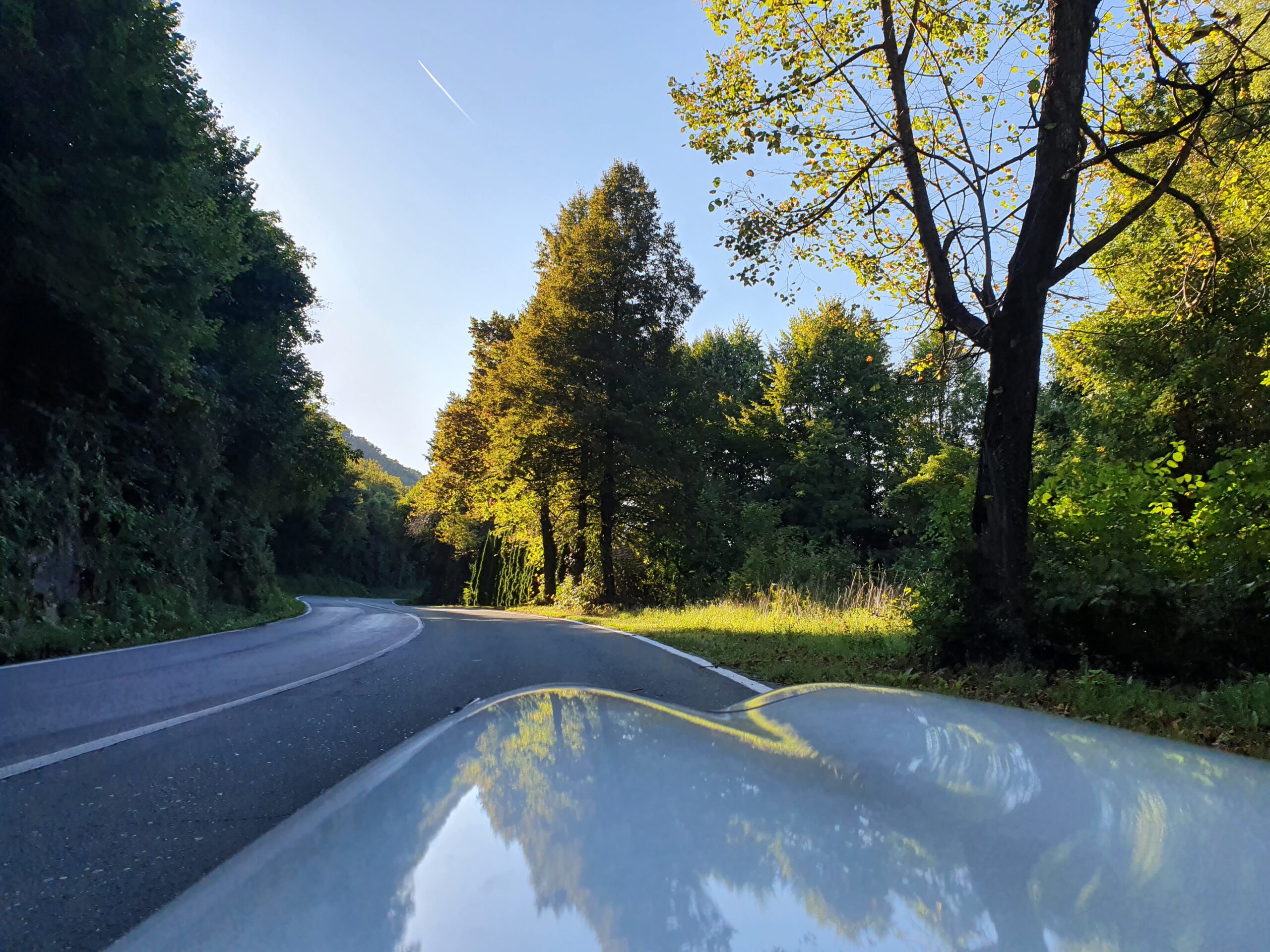 26 August 2020
Arriving at the Adriatic sea.
On this day I had one of my most exciting 100 km ride. From humid green fields and forests to arid coastline. A 1437 m climb to over 900 metres above sea level and then a steep narrow road down to the sea. I had to stop several times to cool the brakes so they would not overheat.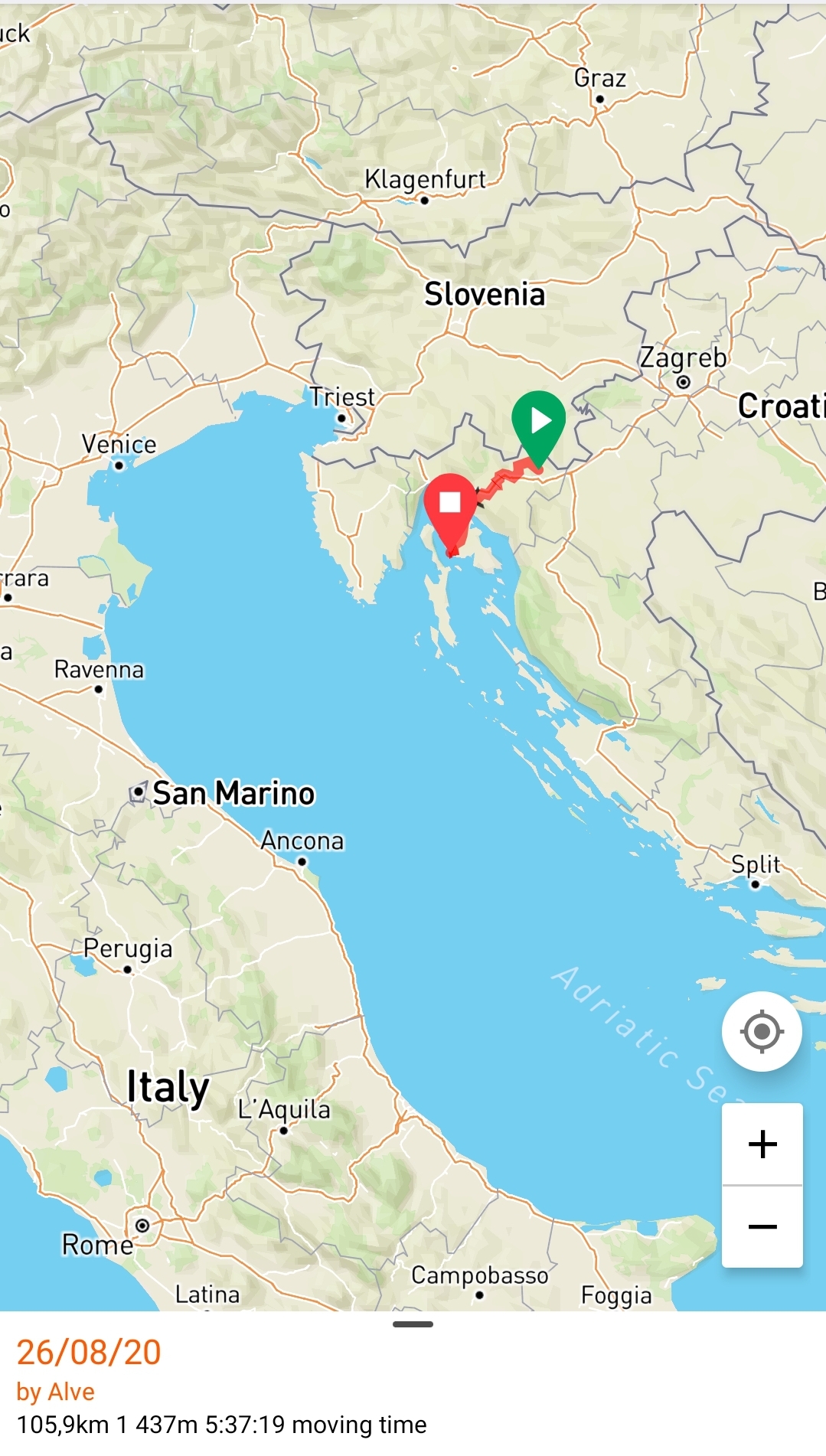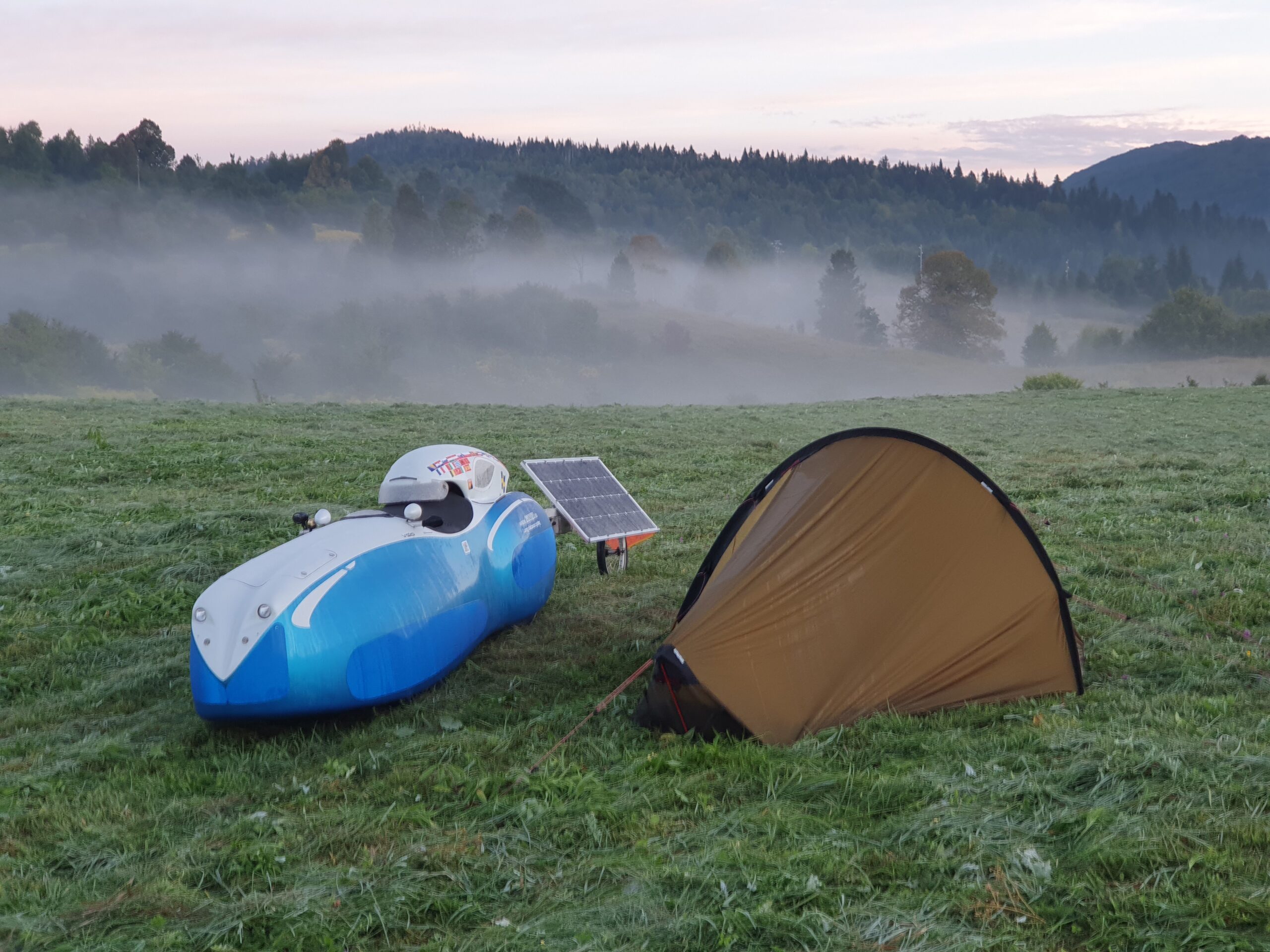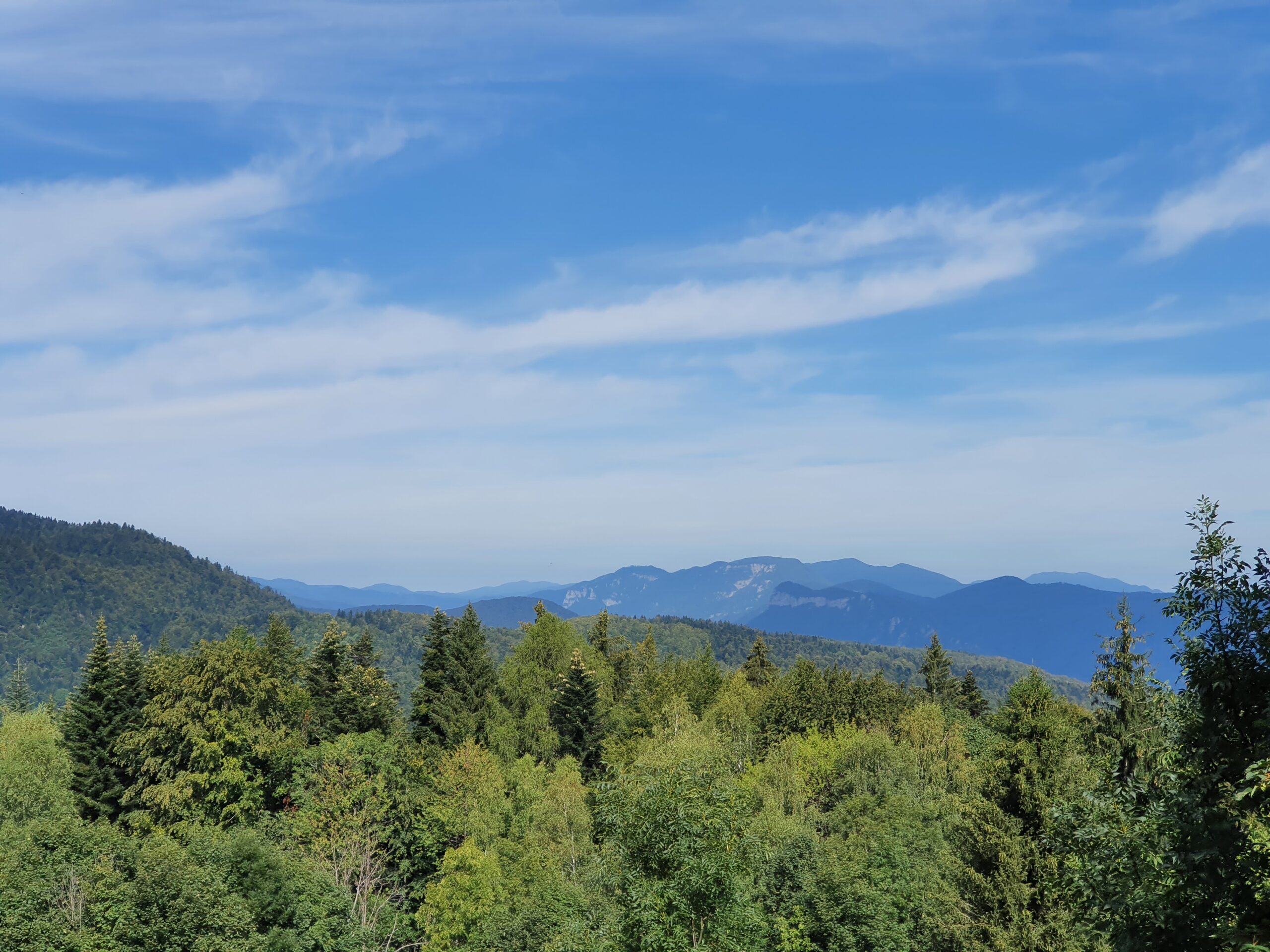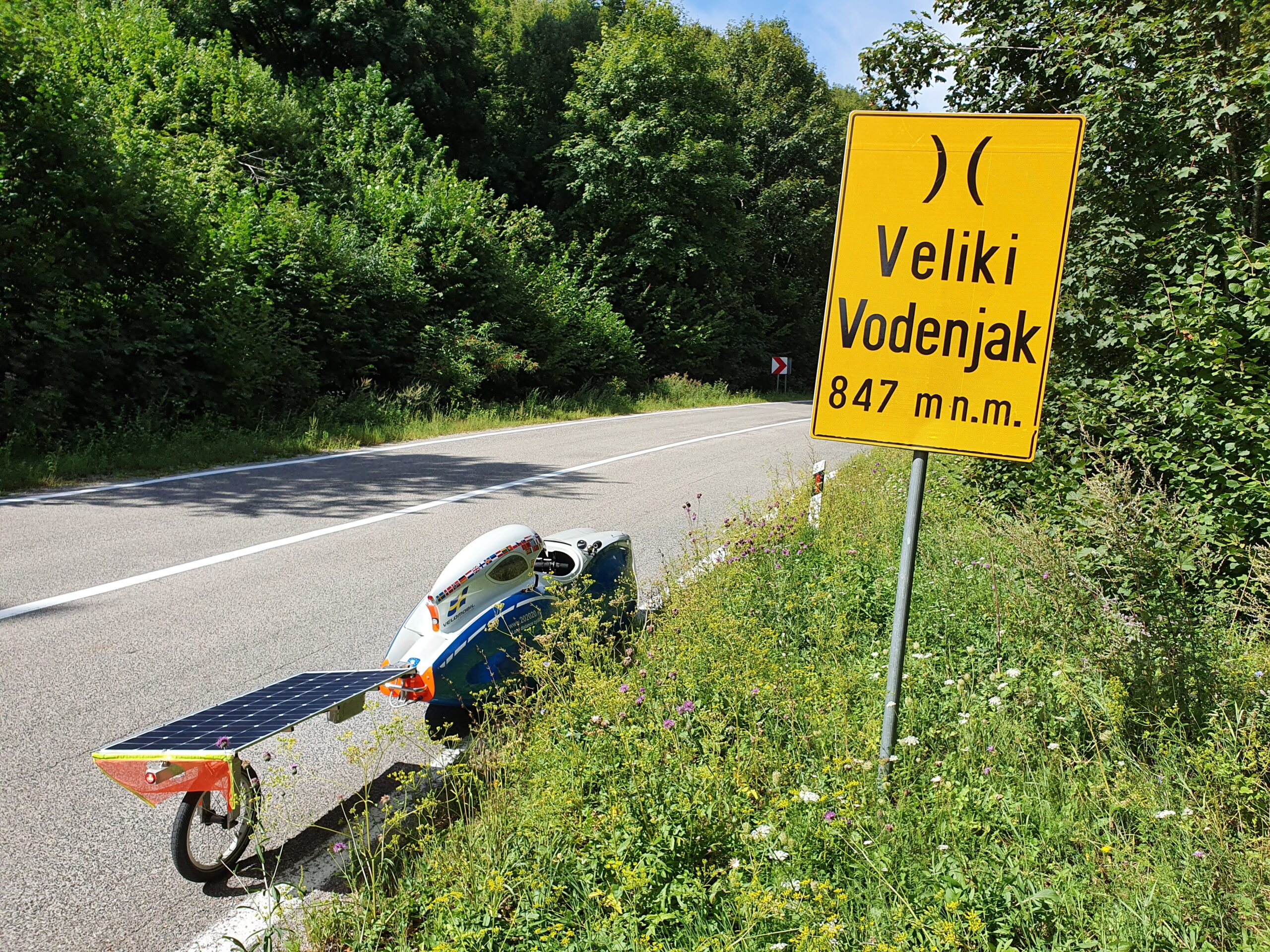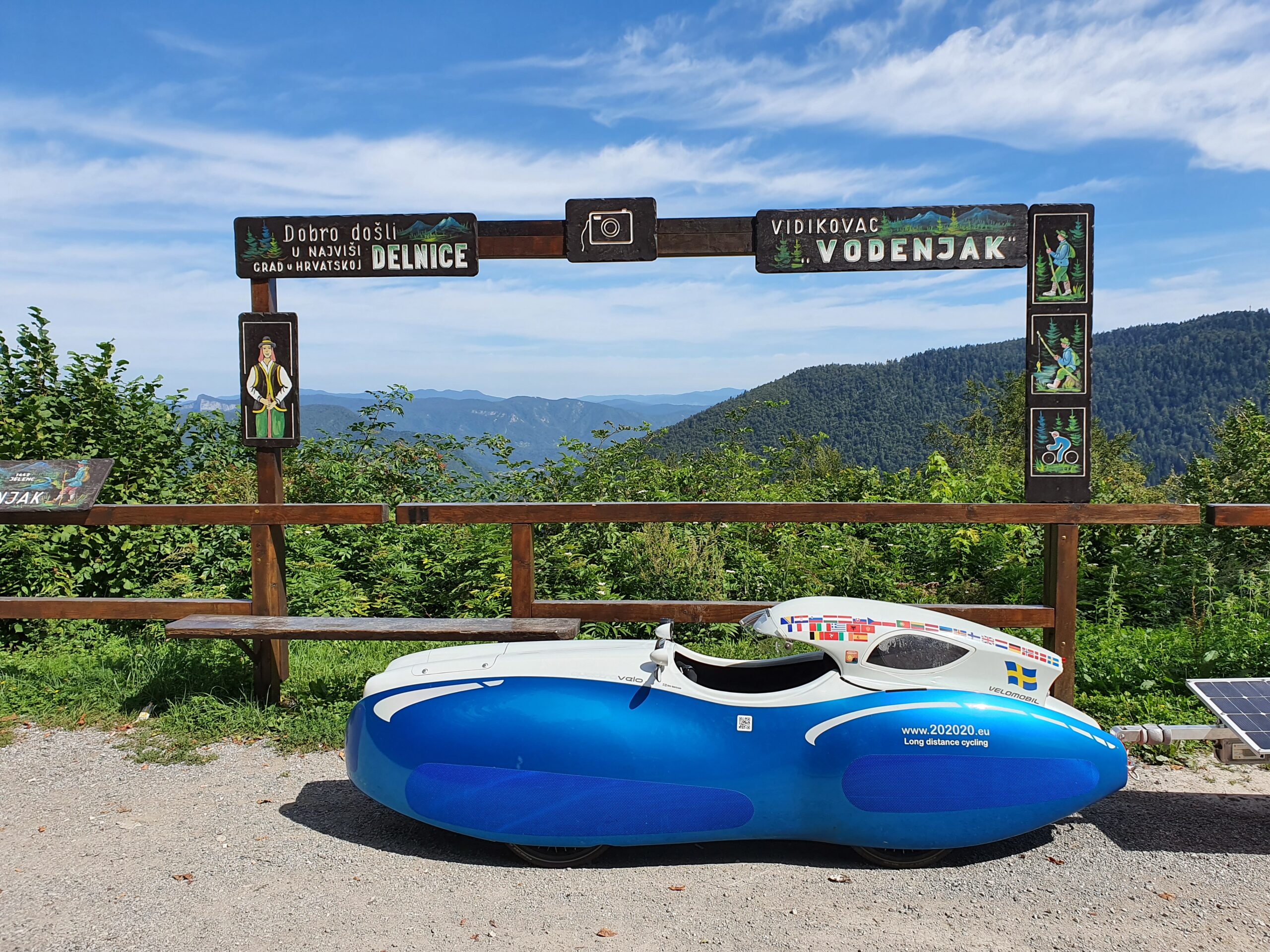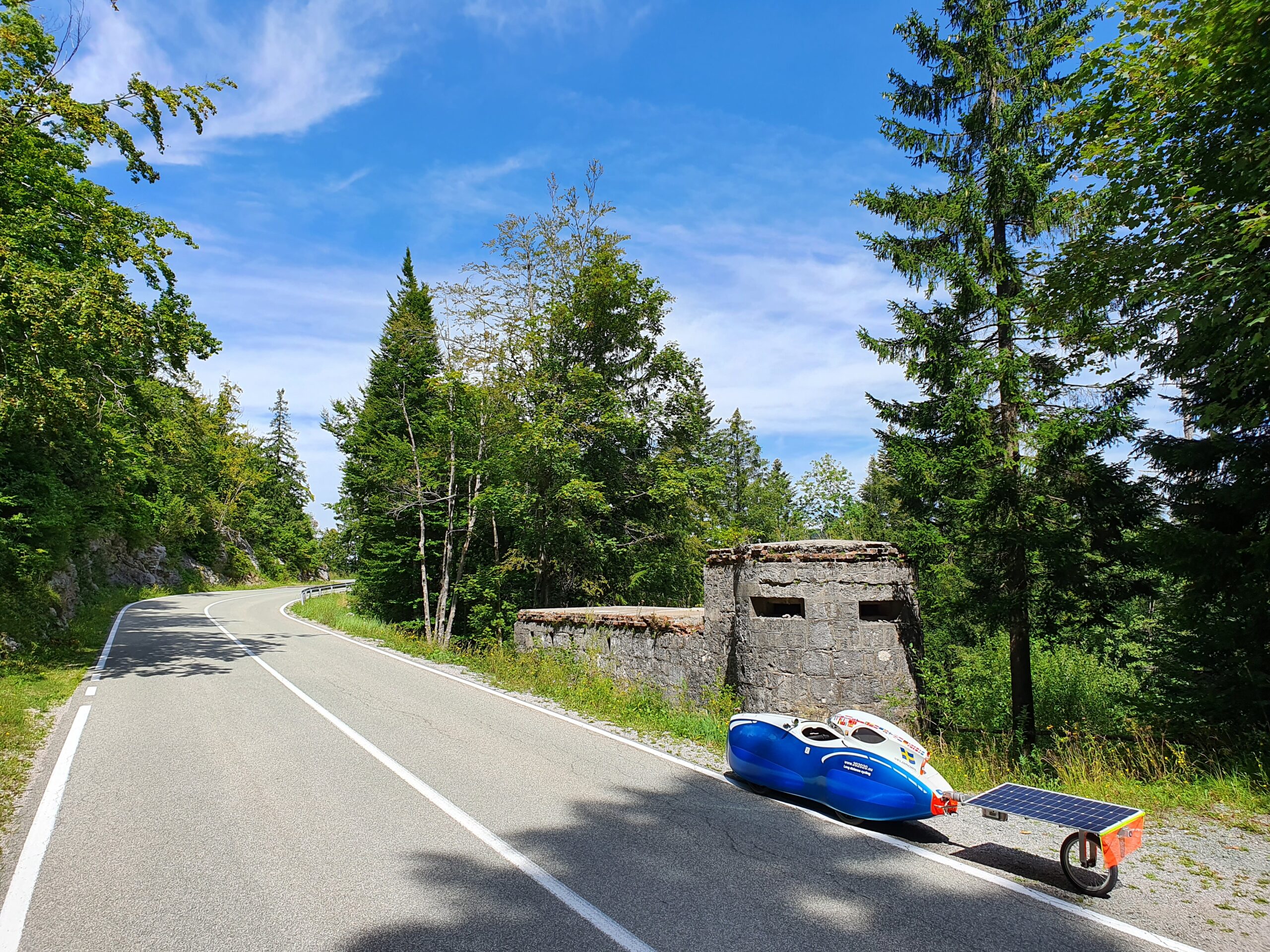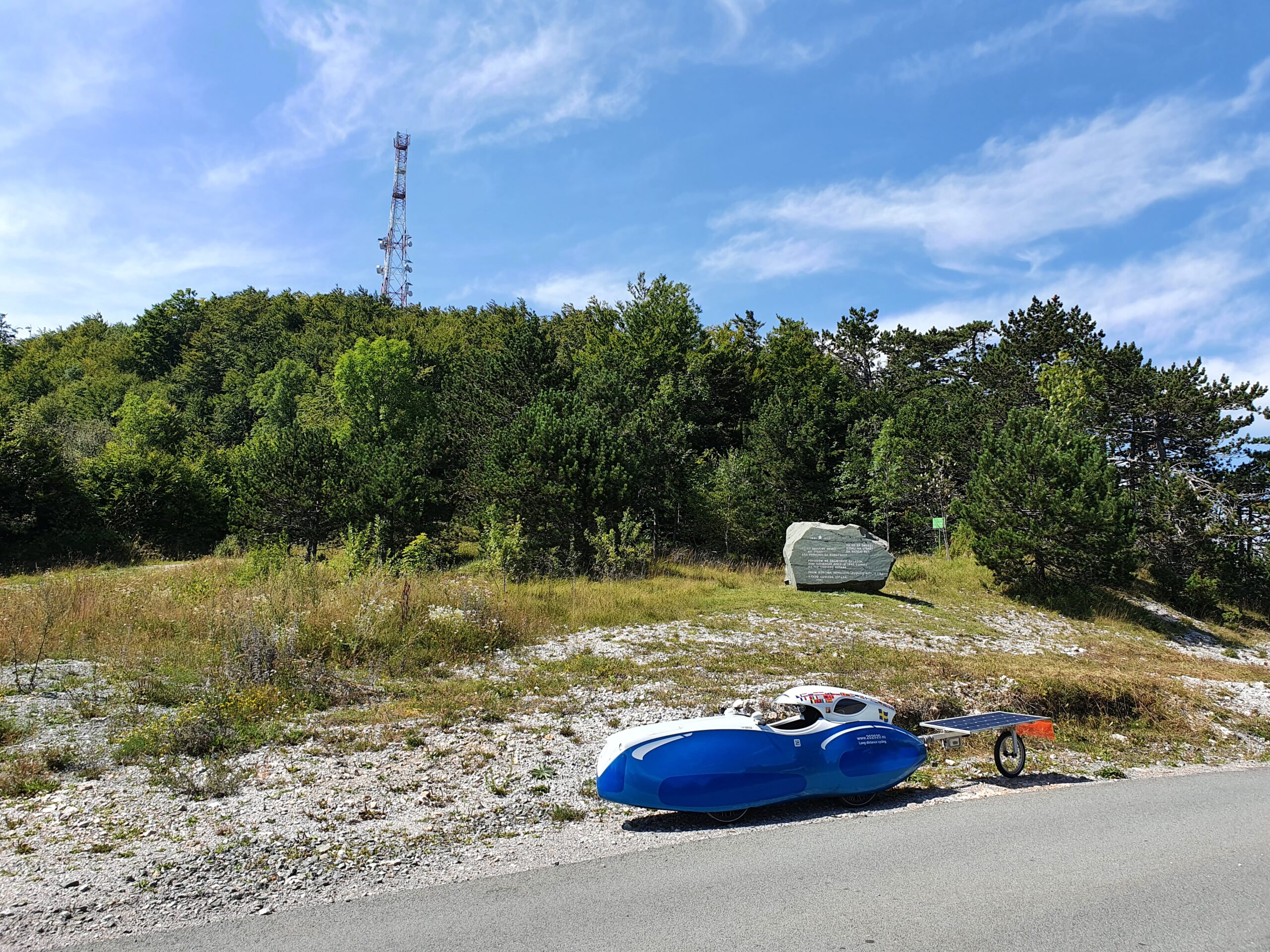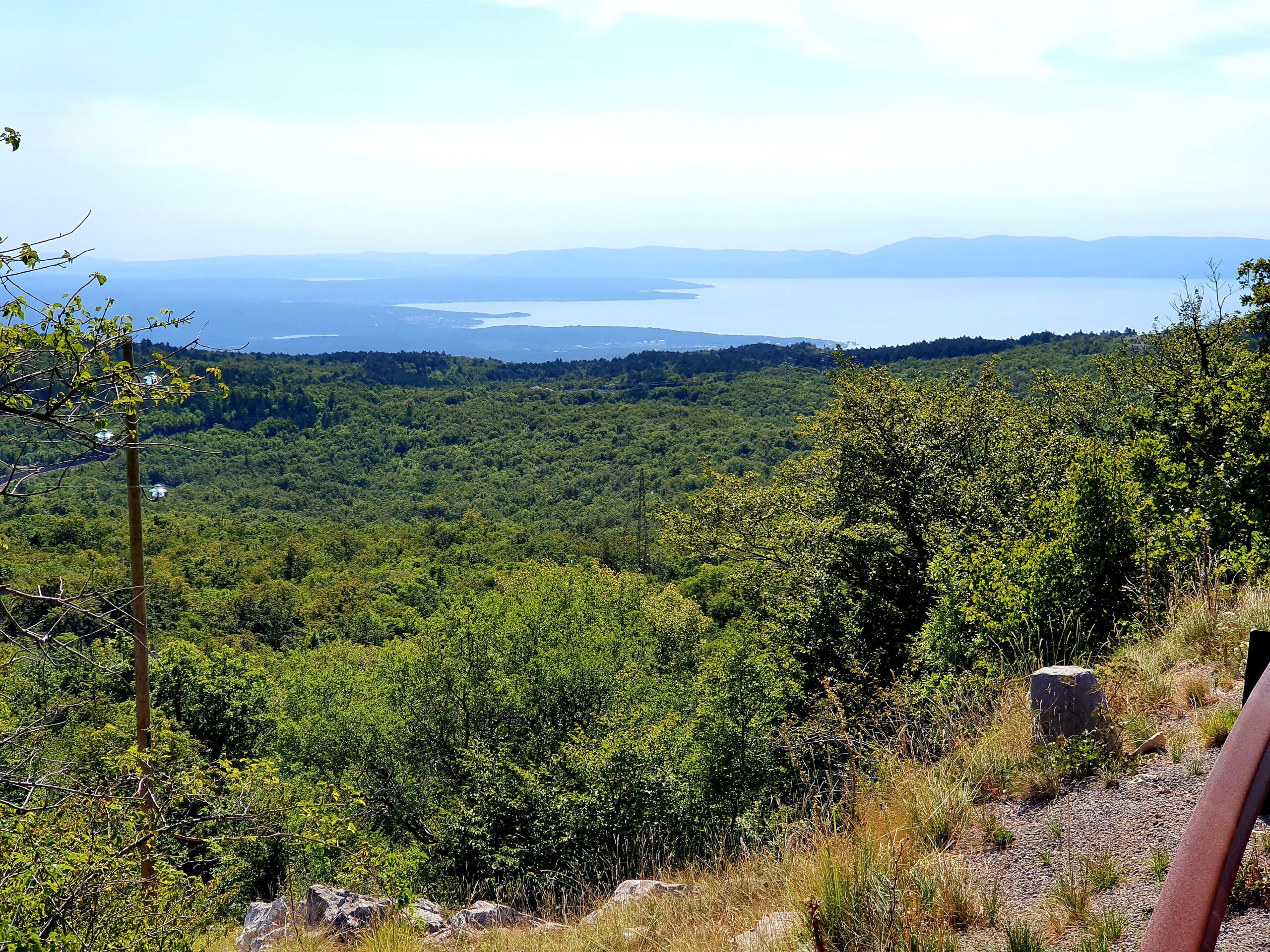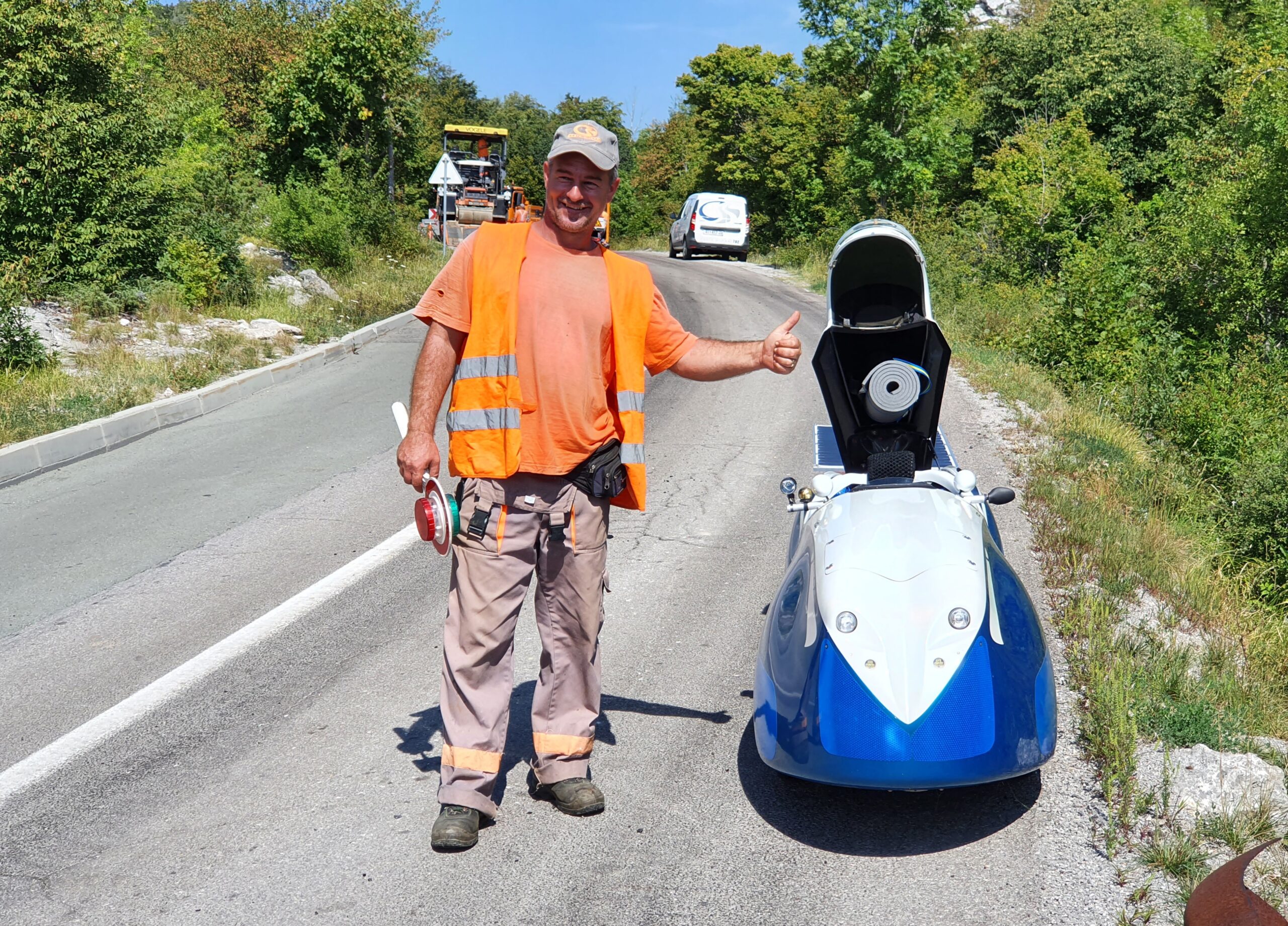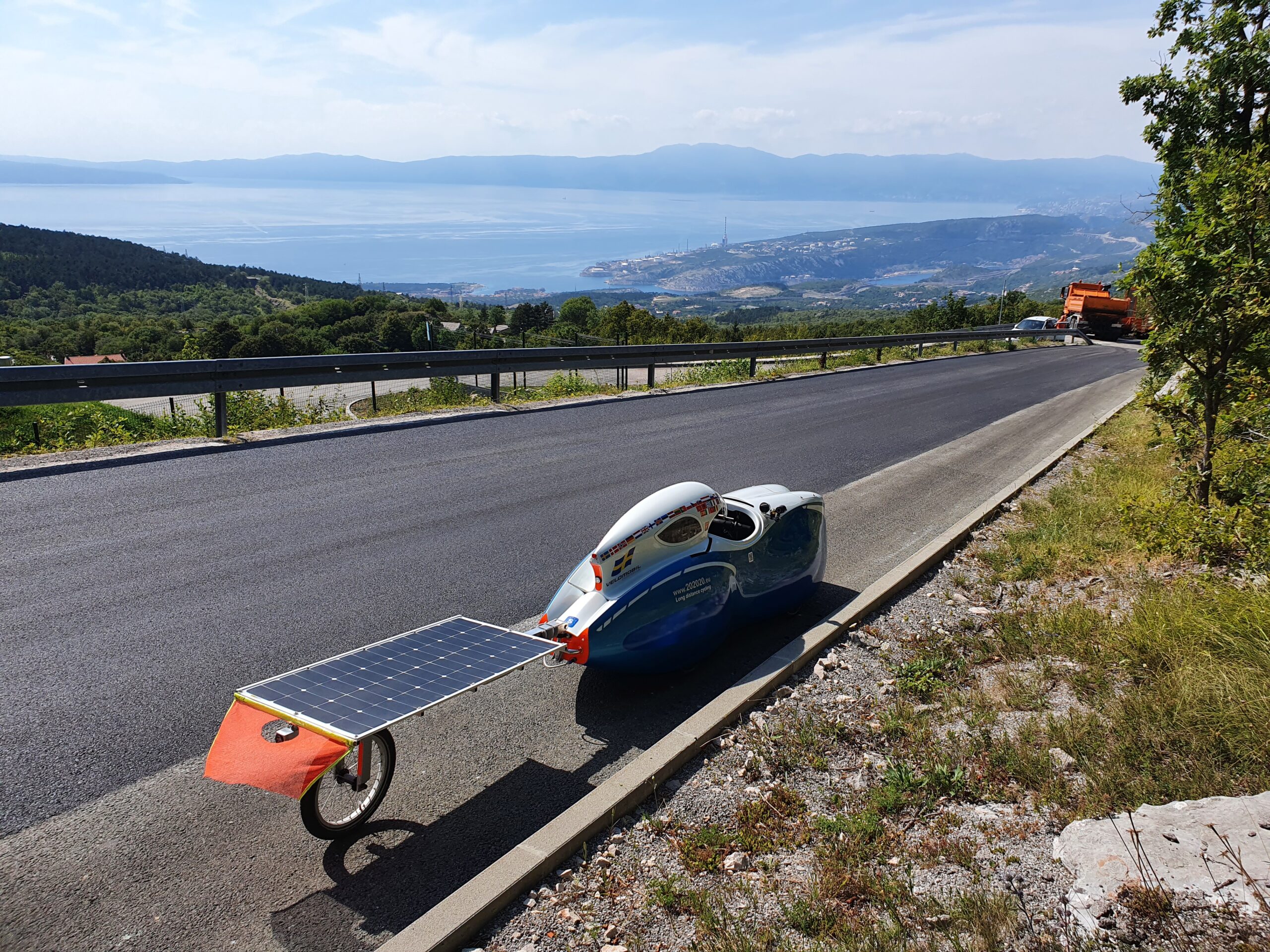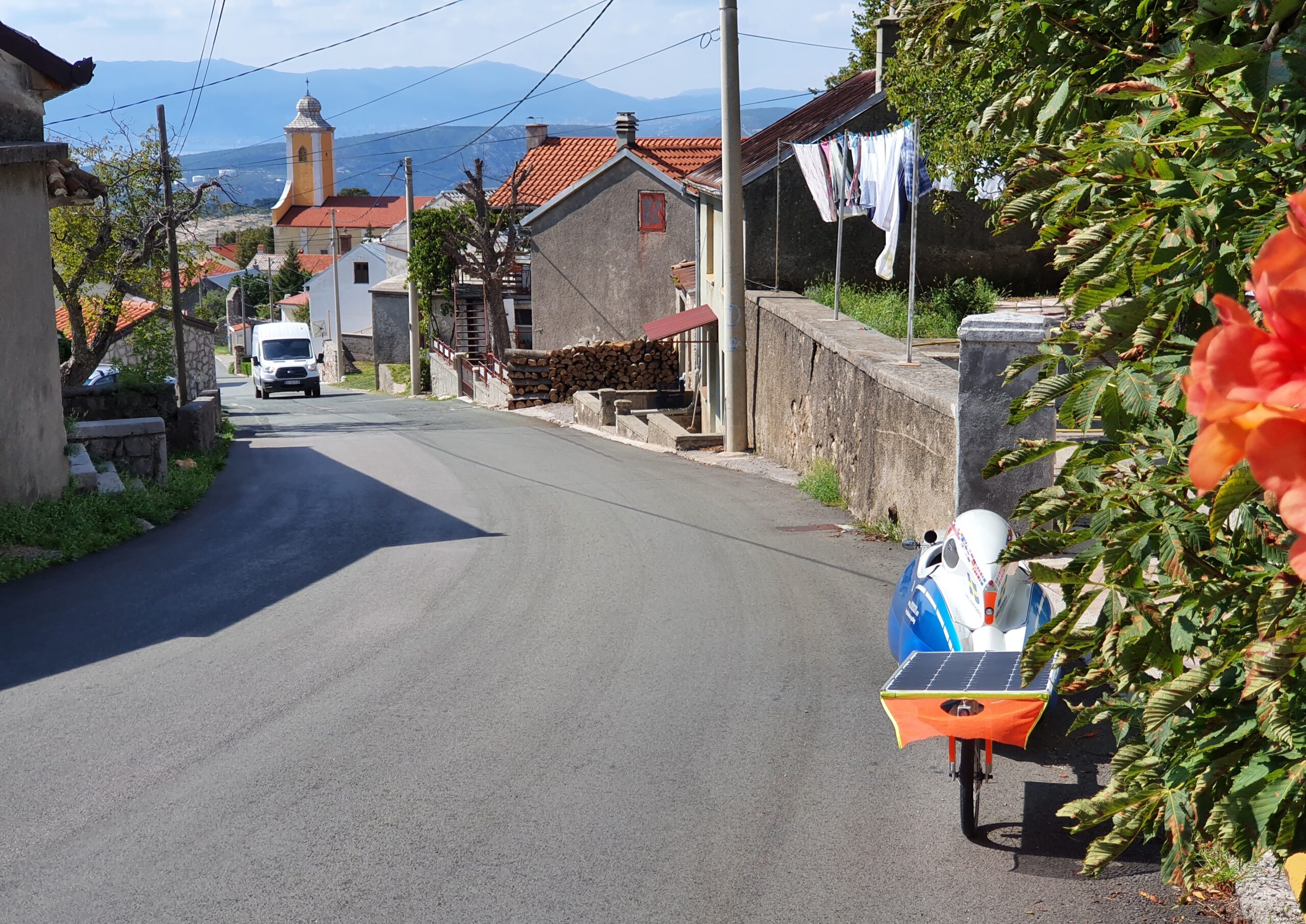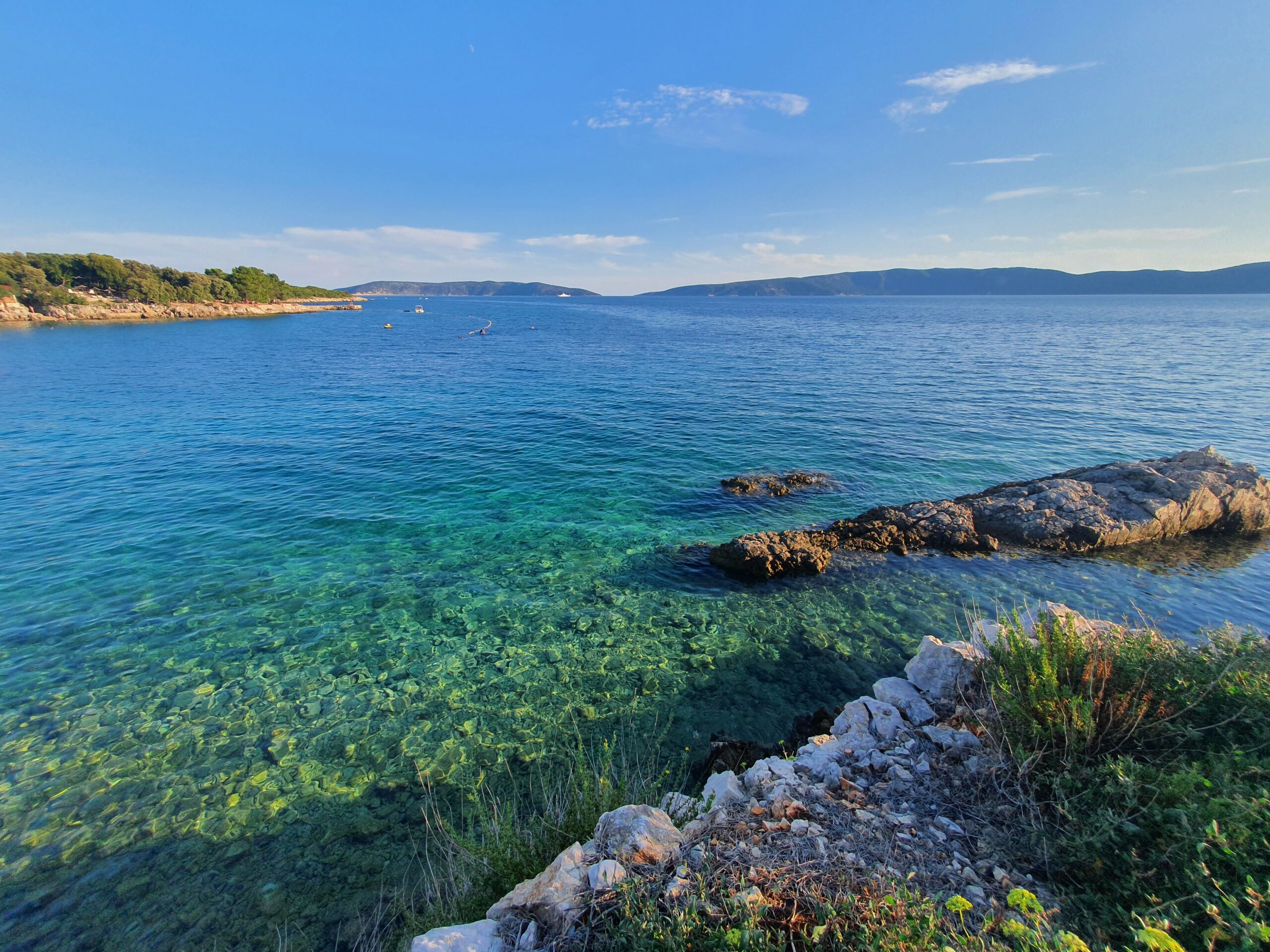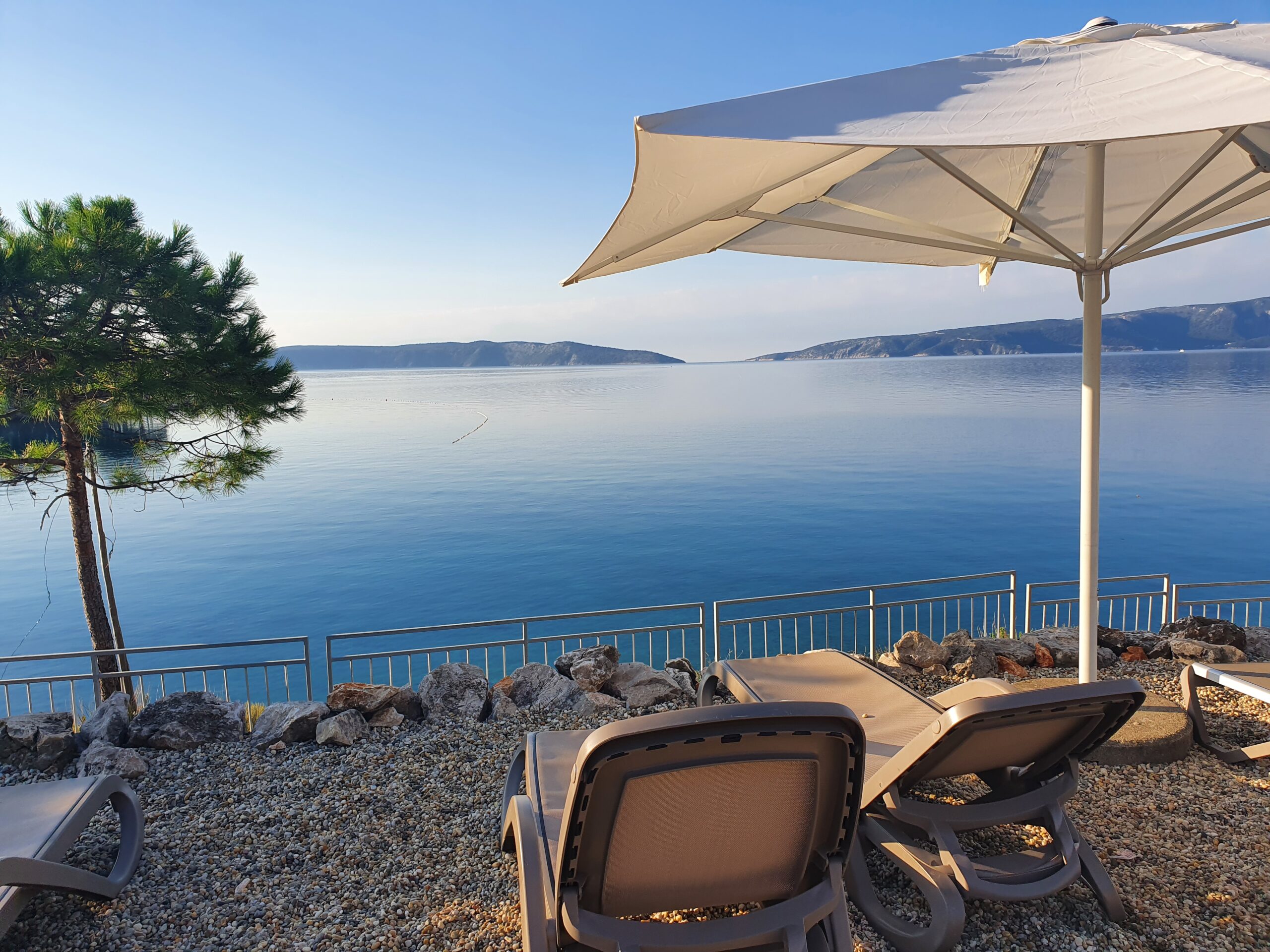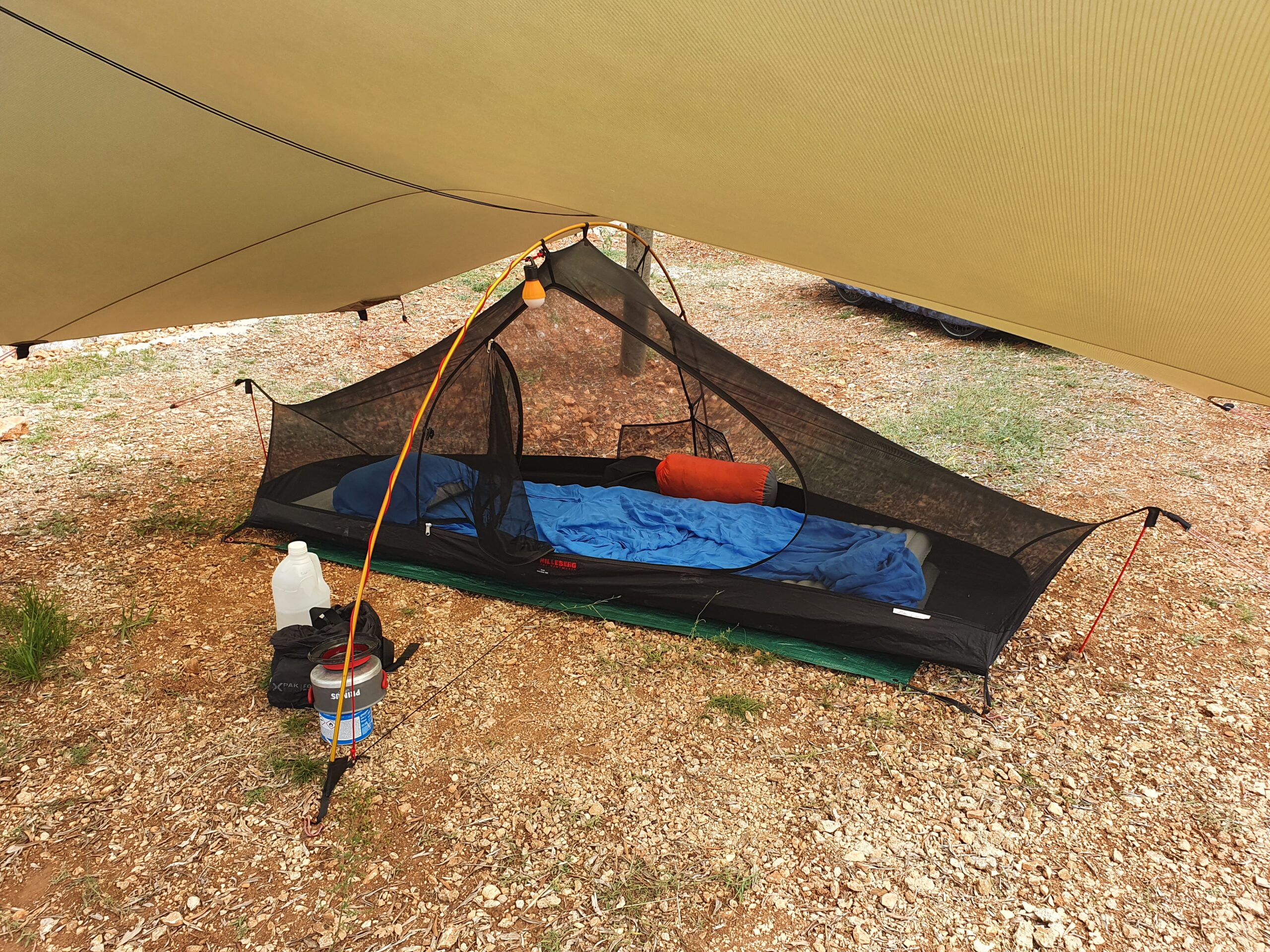 I reached the island Krk in Croatia the evening 26th and it was time to rest for a day.
The question is if I will be able to travel through the countries that I planned to visit. You can see my preliminary route on the 202020.eu site. There are rumours about borders closing again and quarantine restrictions imposed. How it goes will I tell you in my next 202020 Velomobile Challenge report.