How far north can I get with a velomobile in the Nordic winter?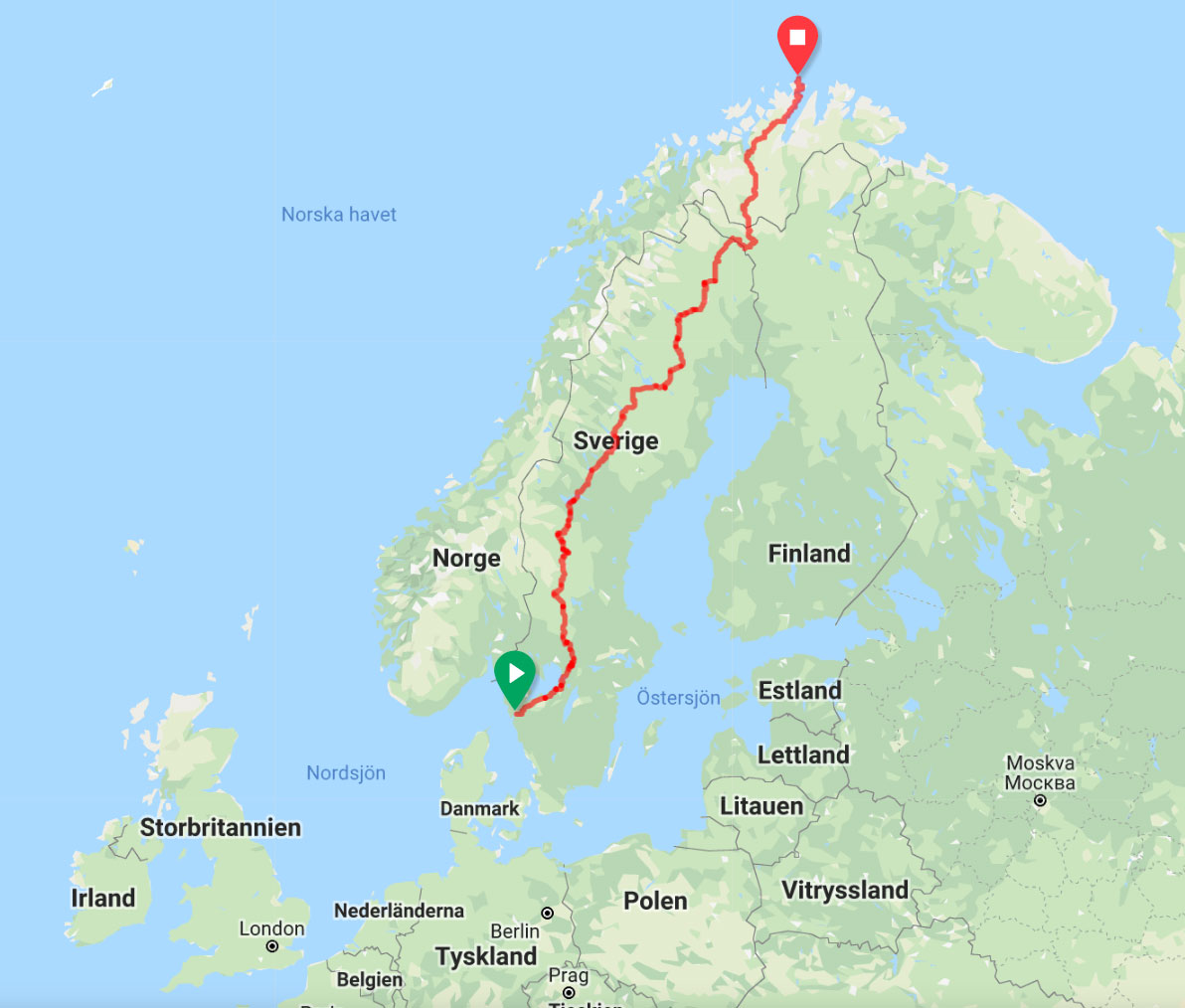 I might be crazy to take a velomobile during the winter to the far north of Scandinavia, but I just like to test the limits. Why? Why not? I have been in warm climates a lot during the last years. Now it is time to go back to the cold areas for some months. When doing so, why not go all the way and make life a little bit difficult. We only live once 😏.
When I was young, I spent some time in cold mountains alone in the winters. I did go skiing in the far north where I didn't meet people for weeks. The darkness and the northern lights are difficult to describe, they must be experienced to understand them. Before, I was able to go for weeks with a large and heavy backpack. Now I can't, my knees have given up. But I can ride bicycles and the best bicycles for traveling are velomobiles. If there isn't a lot of snow on the road …
So, the question is, how far north will I get with my velomobile?
My dream is to get all the way to Nordkap. I have no clue if I will be able to get there, but I will try.
I will start in next week and this is the planned route:
https://ridewithgps.com/routes/30767542
Sorry, the test results for sleeping bags are in Swedish. Please click on translation button on the top right under my face 🧐 .
Test av sovsäckar inför Velomobile Winter Tour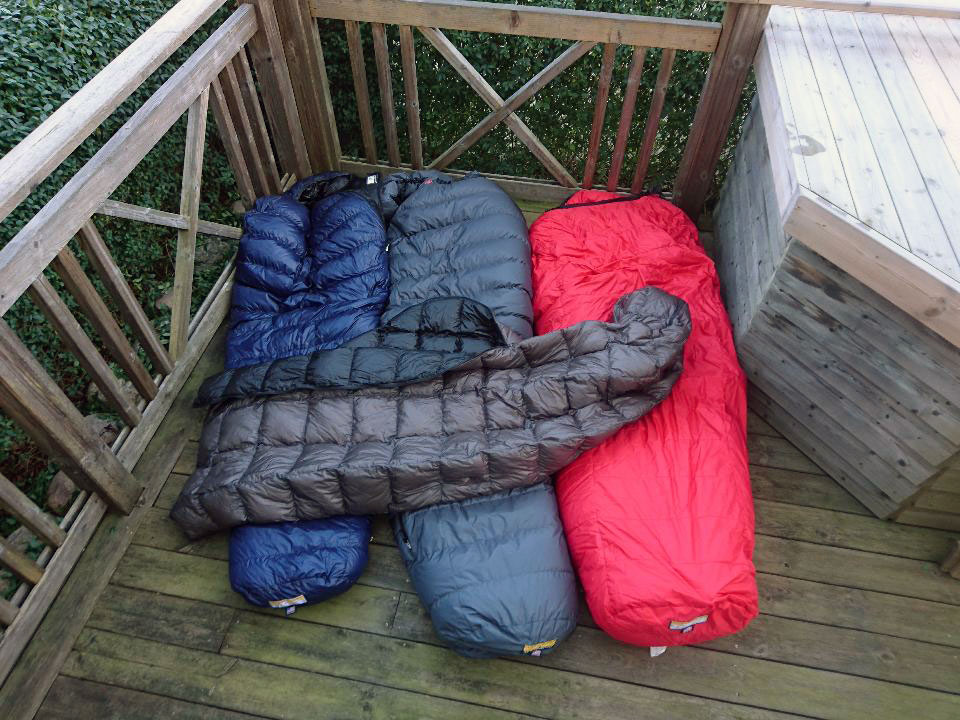 I natt sov jag utomhus under bar himmel på altanen hemma i tre olika sovsäckar för att bestämma vilka av dem jag ska ha med på vinterresan. Alla sovsäckar är tillverkade av Western Mountaineering. Temperaturen vid testet var cirka 0°C. Jag använde samma liggunderlag och jag hade bara bomullströja och kalsonger på mig, alltså sov jag utan byxor på benen.
Detta är resultatet av testet
Bison GWS Expedition med komforttemperatur -40°C enligt tillverkaren:
Jag vaknade genomsvettig efter en halvtimme. Kom fram till att säcken nog skulle bli för varm. Dessutom tar den 2 kg tunga sovsäcken onödigt stor plats i velomobilen.
Kodiak GWS med komforttemperatur -18°C enligt tillverkaren:
Jag sov en behaglig sömn även om det var lite för varmt vid 0°C. Den här säcken är extra stor och rymlig vilket gör det möjligt att använda en tunnare säck inuti och den väger bara 1,5 kg. Materialet Gore Windstopper verkar fungera utmärkt eftersom utsidan av sovsäcken inte var det minsta fuktigt medan det fanns frost på altanen och omgivningen.
Megalite med komforttemperatur -2°C enligt tillverkaren:
Vid 0°C hade jag 17°C vid fötterna inuti säcken vilket betyder att vid -2° blir jag tvungen att sova med underställ. Men om temperaturen under resan går upp över nollan, då kommer den här sovsäcken att fylla en viktig funktion när Kodiak blir för varm. Dessutom får den här säcken rum inuti Kodiak och dessa säckar tillsammans skulle förmodligen bli lika varma som Bison och ha i stort sett samma vikt. Den här sovsäcken kan man däremot inte använda under bar himmel eftersom materialet då blir fuktigt.
Everlite med komforttemperatur +7°C enligt tillverkaren:
Den här sommarsovsäcken är ett mycket bra komplement för att reglera temperaturen vid användning av flera säckar. Eftersom det var lite för kallt för den fick den inte vara med i nattens test.
Slutsats
Efter noga övervägande får Kodiak och MegaLite följa med på resan. Deras vikt tillsammans är cirka 2,1 kg och deras uppskattade lägsta komforttemperatur när de kombineras borde bli cirka -42°C. Utöver sovsäckar i gåsdun har jag dunjacka, dunväst, dunbyxor och dunsockor. Jag förväntar mig att temperaturen för det mesta kommer att ligga under nollan varpå det inte borde vara för fuktigt för dunet och jag kommer att ha möjlighet att då och då kunna torka och vädra dunplaggen inomhus.