Discover the northern part of Sweden's west coast with people who share the same interest!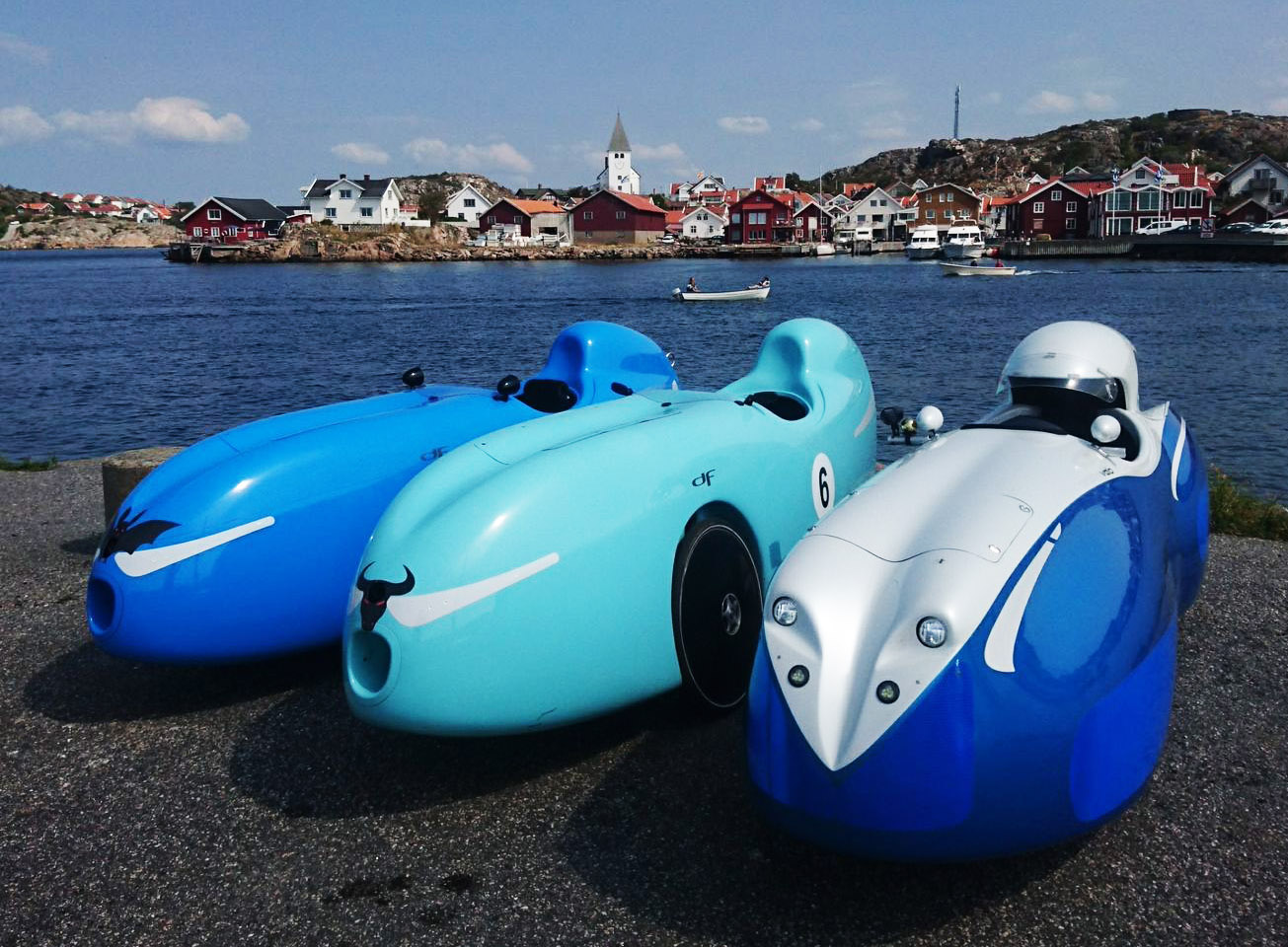 Participants can ride velomobiles, recumbent trikes and bikes. The goal when choosing roads has been to find the most picturesque places in Bohuslän. There are no fees for participating and it is free to register.
Dates
This is a page that was made for Bohus Velomobile Tour 2020. It is still here for anyone who wants to follow the routes on their own.
Accomodation
We overnight in camping places, therefor you must bring your own tent, sleeping mat and sleeping bag. Alve Henricson is making the bookings at camping sites and participants do not need to worry about these bookings. But if you don't like to sleep in a tent, then you must organize your own lodging.
Breakfast, Lunch and Dinner
Each participant decides for him/herself where and when to eat although it is nice if as many as possible can eat in the same places. During the daily schedule there are some recommendations for lunch and dinner. Some participants prefer to have a big lunch, and some prefer a big dinner. These opportunities to choose are available throughout the tour. However, it is strongly recommended that each participant provide their own breakfast the day before as it will be difficult to find places that serve breakfast. A small gas-stove to heat a cup of coffee or tea is good to bring for comfort.
Registration
If you do not register in time, we cannot guarantee that we will be able to book a place for you at the camping sites. The sooner you register the better, just send a message to Alve at email address: alve @ henricson.eu (delete spaces in address).
Enlisted participants
Alve Henricson – Quattrovelo
Mattias Sjösvärd – WAW
Alexander Gunnarsson – Strada
Sven Norberg – Strada
Pete Gilbreath – Scorpion trike
Emil Iversen – Strada
Alex Hofvander – Solar trike Hp Scorpion – Alex YouTube
Lasse Jennfors – Quest XS
Udo Krüger – Quest
Jan Skopal – Quattrovelo
Communication
Before and during the BVT we prefer to communicate through a group in Messenger. It is not a must to have the Messenger app, but it makes things much easier. If you do not like to have this app, we hope you can have it during the ride and delete it after the BVT. You are of course welcome to participate without the Messenger app, but you risk to miss important information. You can always call Alve by phone if you need assistance during the BVT, +46708727838.
Starting point
You can start in Gothenburg or in Stenungsund. If you bring your velomobile to Bohuslän by car and need us to organize a parking place for your car, then you will have to join us in Stenungsund.
Planning your days
Since you will ride through some very picturesque areas, be prepared to stop often for taking photos. The topography and the archipelago-like nature is relatively hilly with several up and down slopes. Be prepared for and make time for 5 km/h slower rides than what you normally are used to.
In this kind of meetings, it is important that each participant feels comfortable with his/her own speed. Therefore, we do not ride all together in a row. Usually the team lumps up in subgroups according to riding style, but you should choose the route that you think is best for you and if needed, change it as you go. If you compare the routes, then you will see that there are several possibilities to choose from and that it is possible to make your own mix if you decide to ride longer or shorter stretches. You can always ask Alve for advice even when you are out riding.
Routes
There are at least two routes to choose from each day, one long and one short, hence we hope to be able to meet both at lunchtime and dinnertime.
Once you have downloaded the routes from Ridewithgps, you will see detailed information entered by Alve as he tested the routes. This information may include for example, the location of the supermarkets and toilets, but also recommendations on whether or not to use bike lanes.
Charging batteries and power banks
Important details to bring
Do not foret to bring the most important spare parts and tools for your velomobile, such as chain-idlers, keys, spare hoses and repair kits.
In campsites it can be good to have ear plugs for good night's sleep and coins to pay for the showers.
Itinerary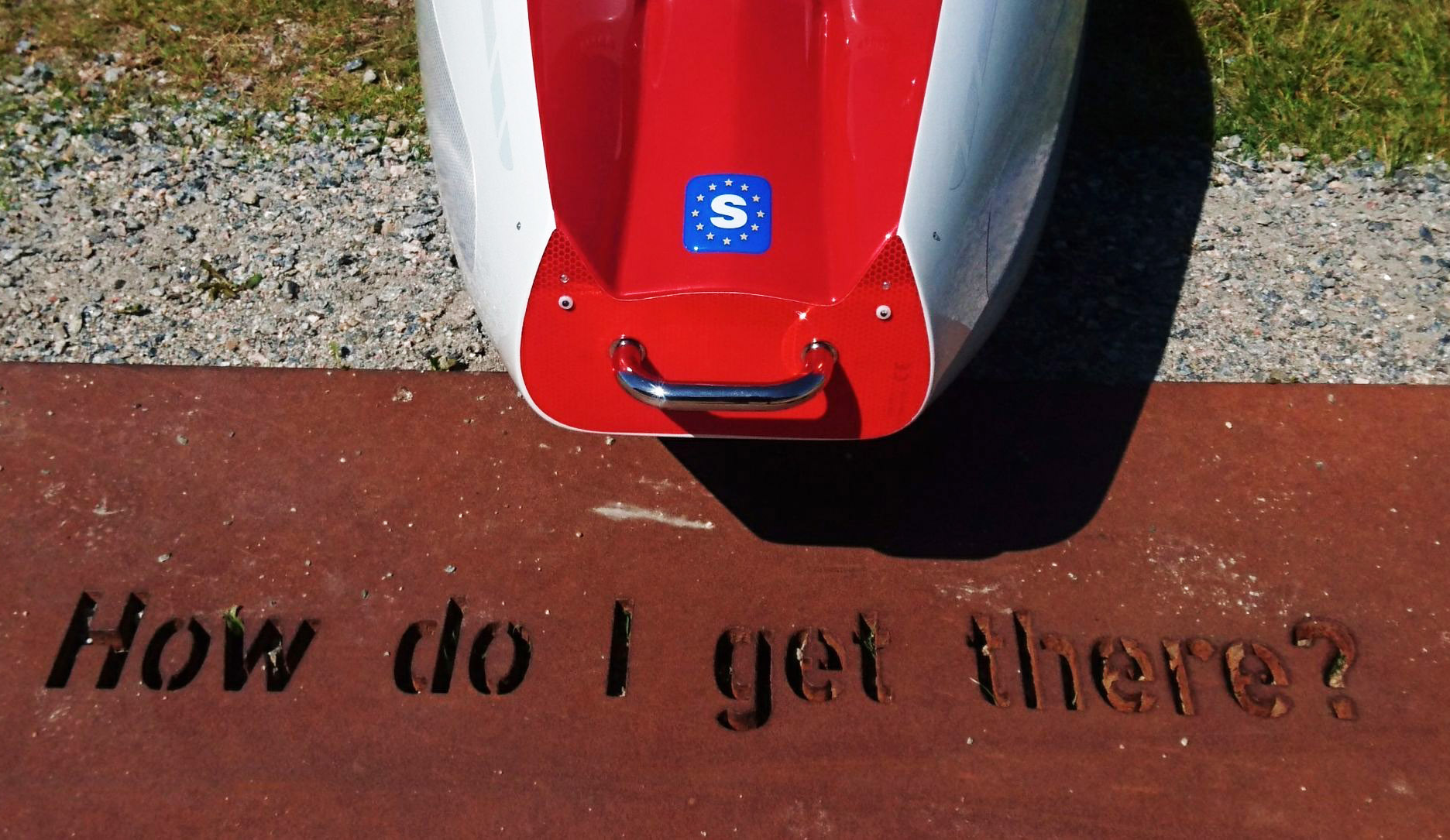 Day 0
This is the day when we meet in Stenungsund to make a 17 km short trip before we shower and ride to the mall where there are supermarkets, restaurants and coffee houses. During the afternoon tour we can compare the rolling resistance of the velomobiles in a long slope.
Time
Best is if we can meet at 15,00 in the camping and if possible have the tents on place before 16.00 when we leave for the rolling resistance comparison test.
Camping
Stenungsunds / Tållenäs camping.
No shop or restaurant at camping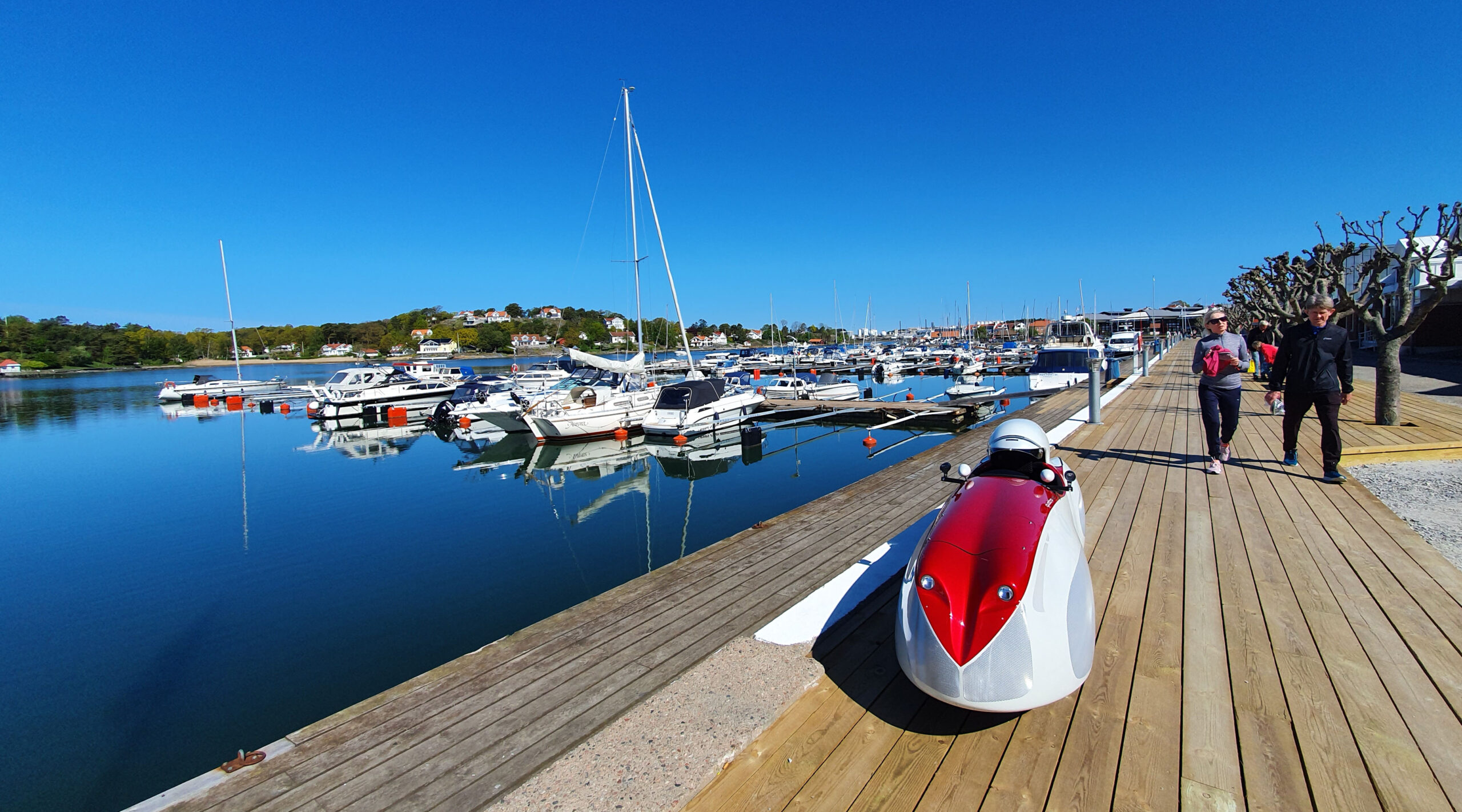 Rolling resistance comparison test, 17.1 km
https://ridewithgps.com/routes/32476938
We meet at the top of the hill at 16:30 by the side of the road where there is a small clearing. The velomobiles should be empty from luggage for the best possible comparison. A warning triangle will be set up on the road before we start. Expect the ride from camping to the meeting point to take about half an hour. At the start of the test section, there is a black mark on the road where the front wheels should be positioned before starting to roll downhill. When you reach the bottom of the hill and your velomobile stops rolling, get out of the velo, move it to the side of the road and wait until all participants have finished the test.
For those of you who ride Gothenburg-Stenungsund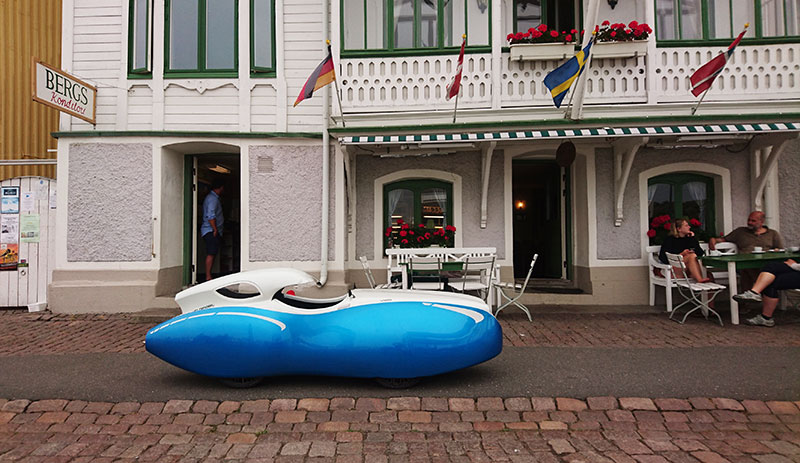 Long route via Marstrand, 72.7 km
https://ridewithgps.com/routes/32476840
Short route, 52.4 km
https://ridewithgps.com/routes/32478404
Day 01
Stenungsund-Tjörn-Orust-Malö
Highlights
Klädesholmen
Skärhamn
Kyrkesund
Sundsby
Mollösund
Hälleviksstrand
Malö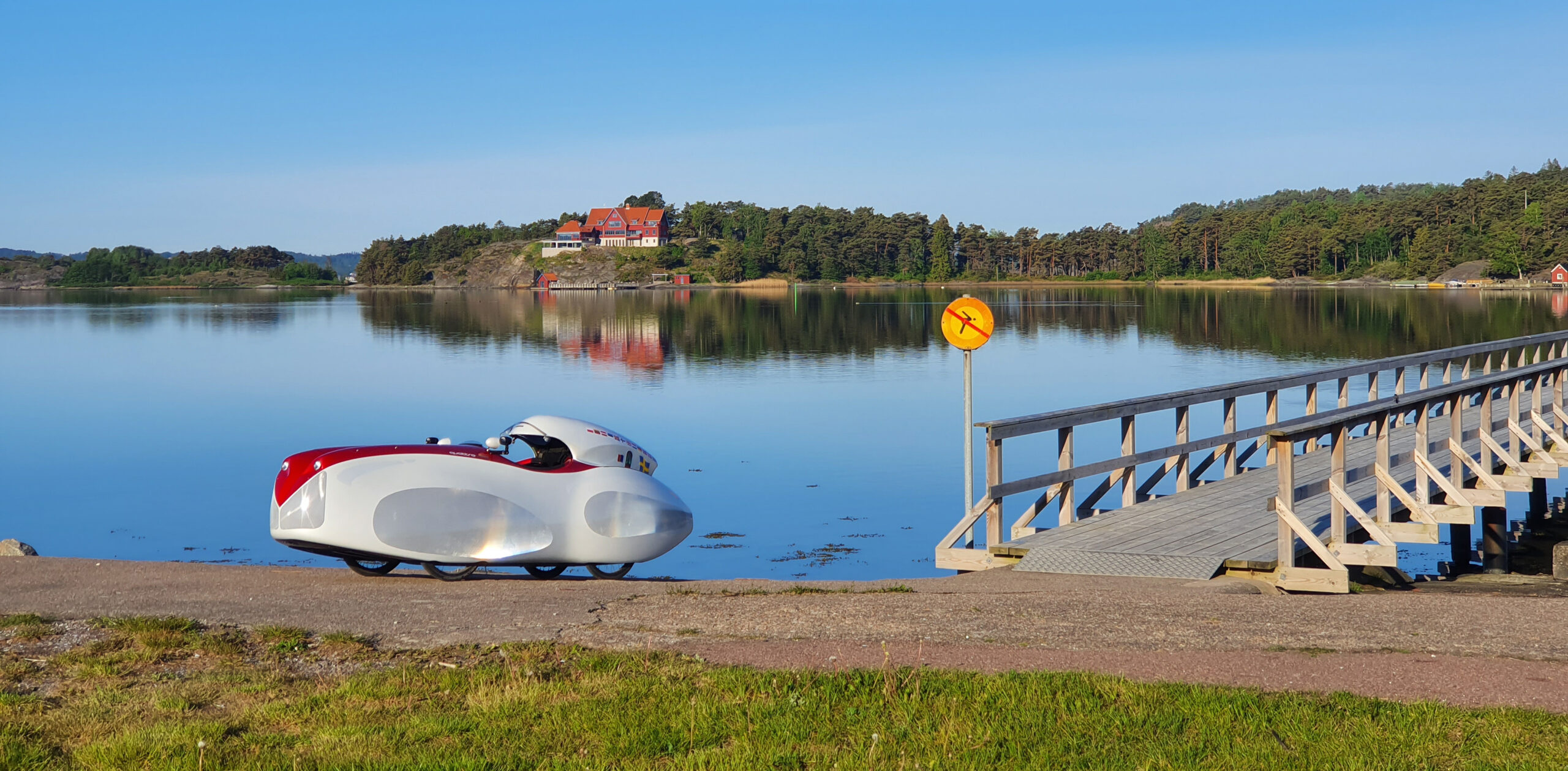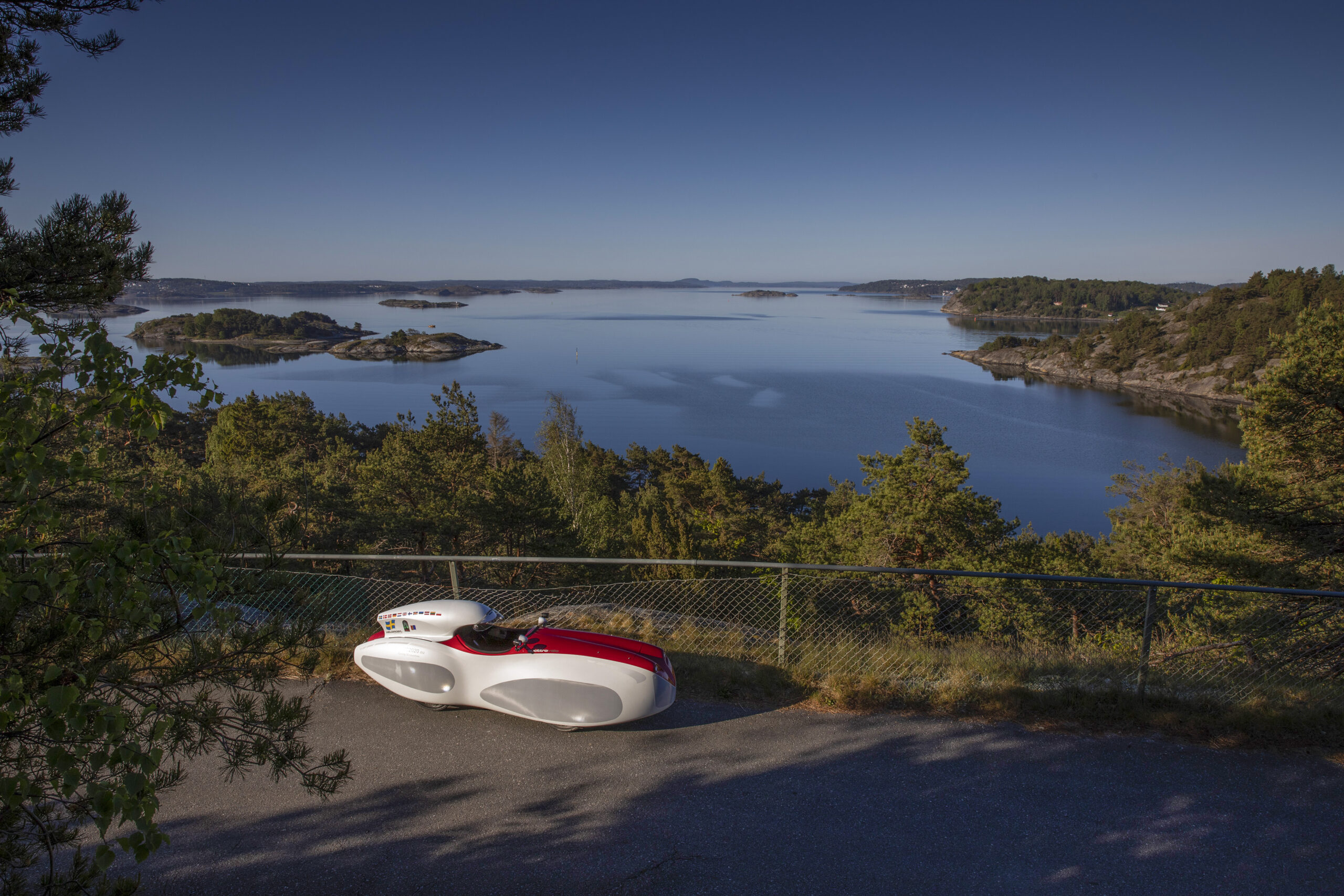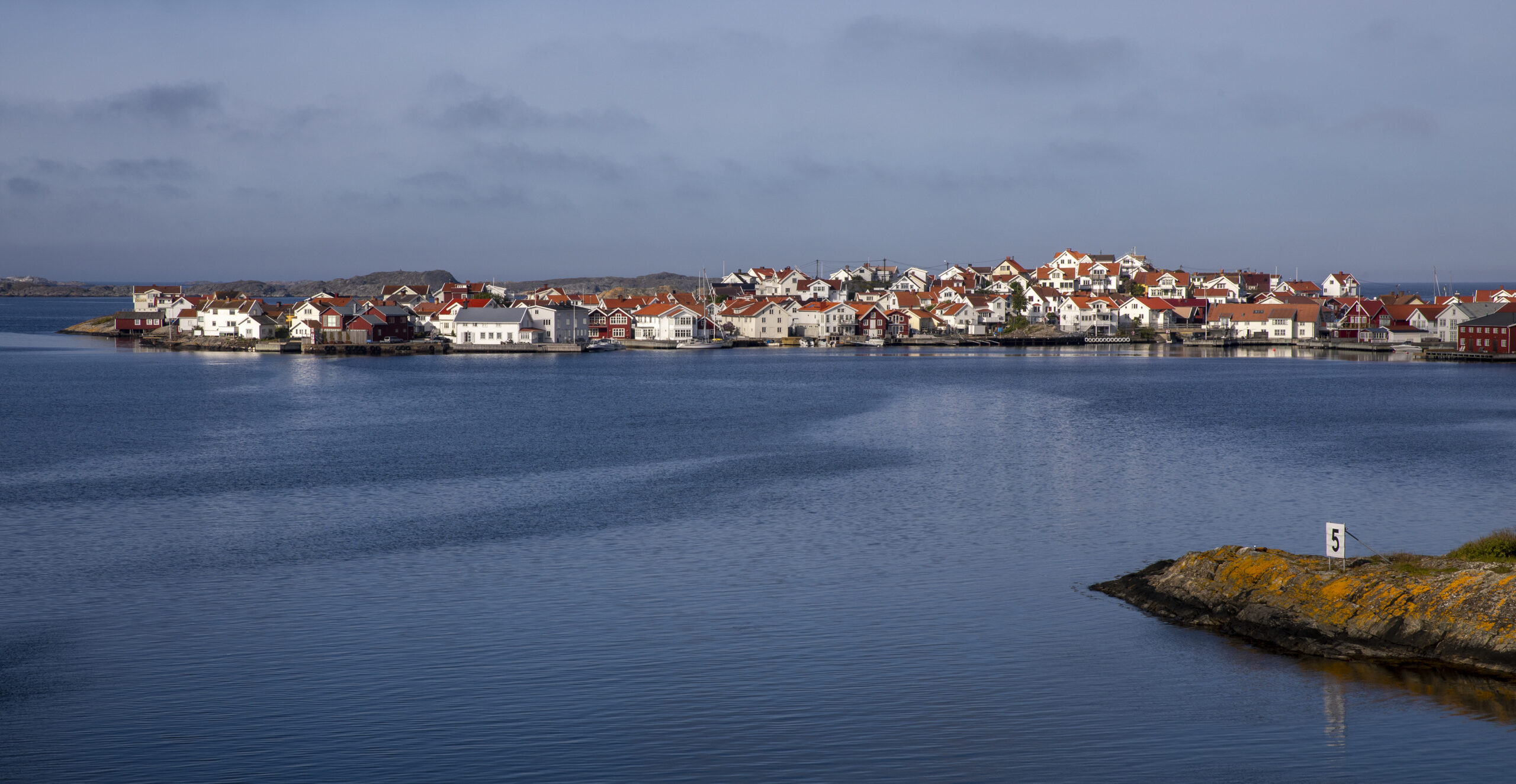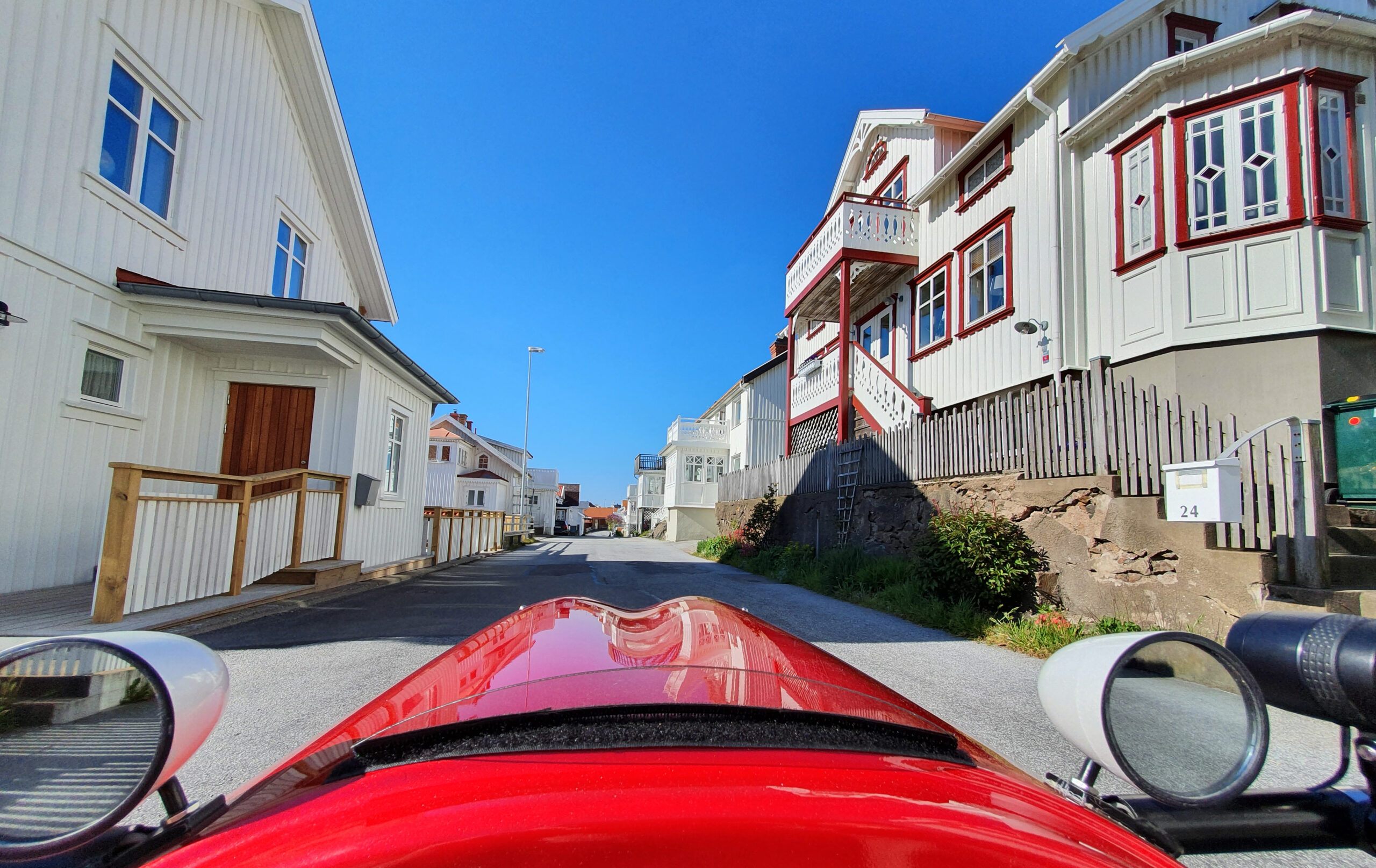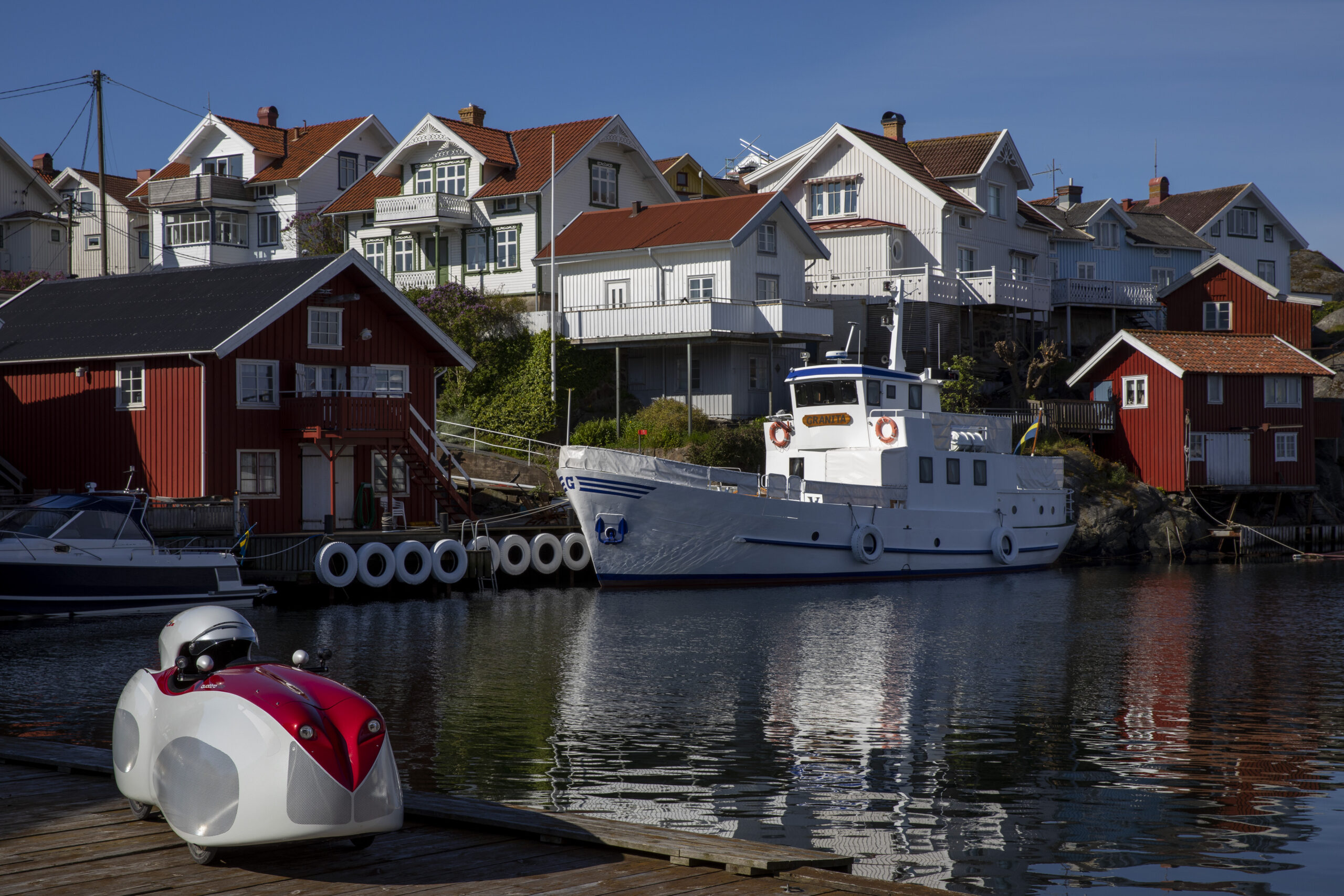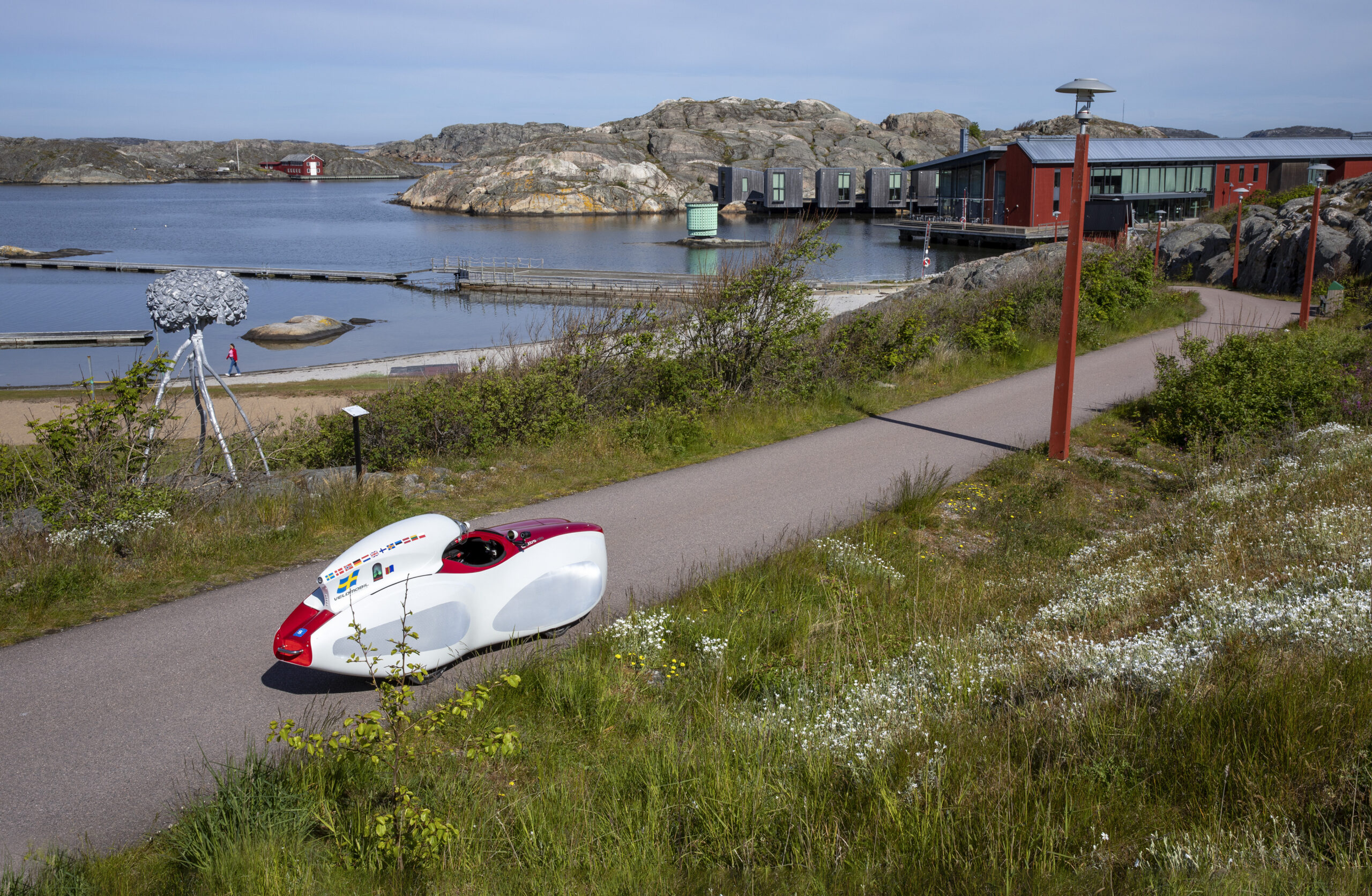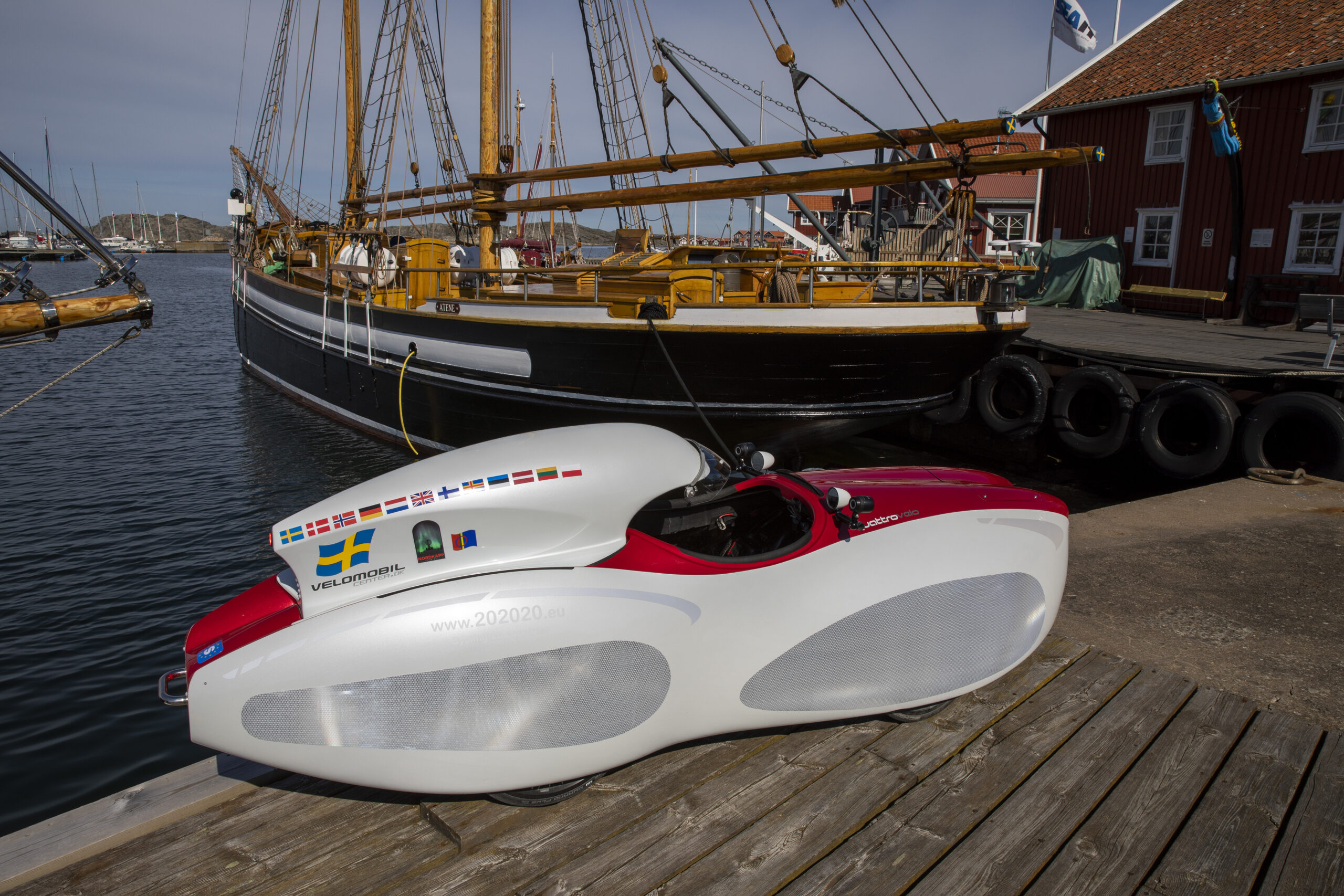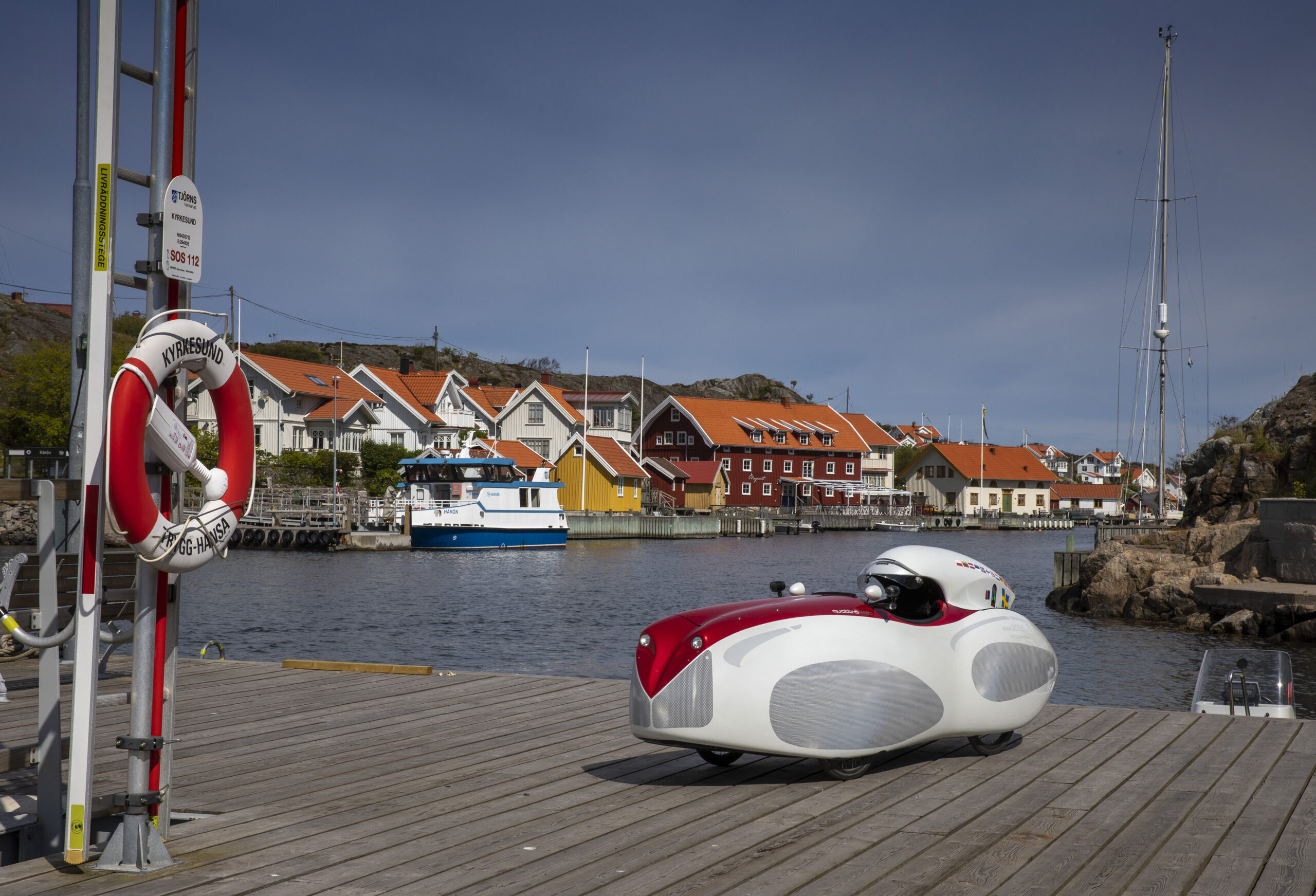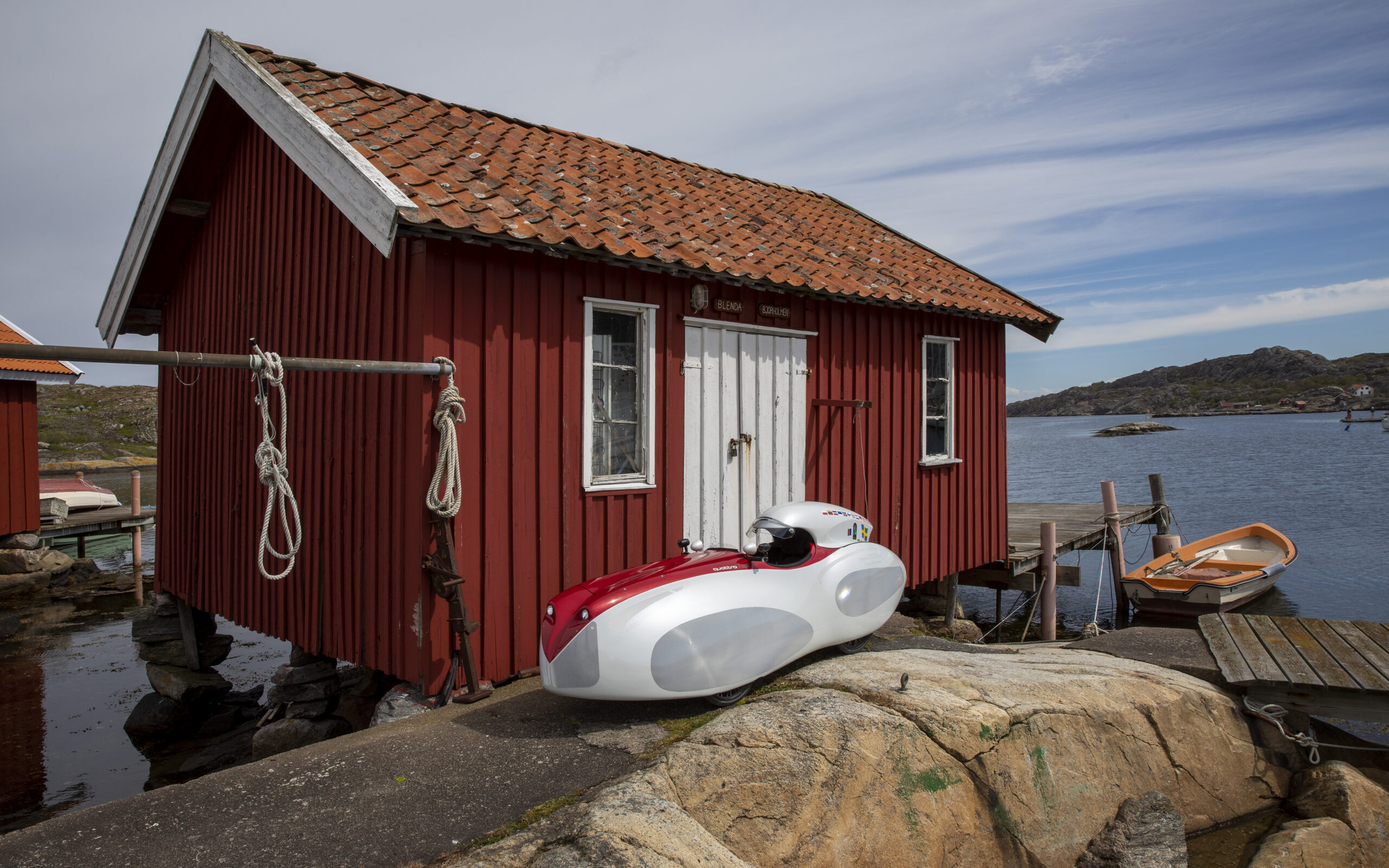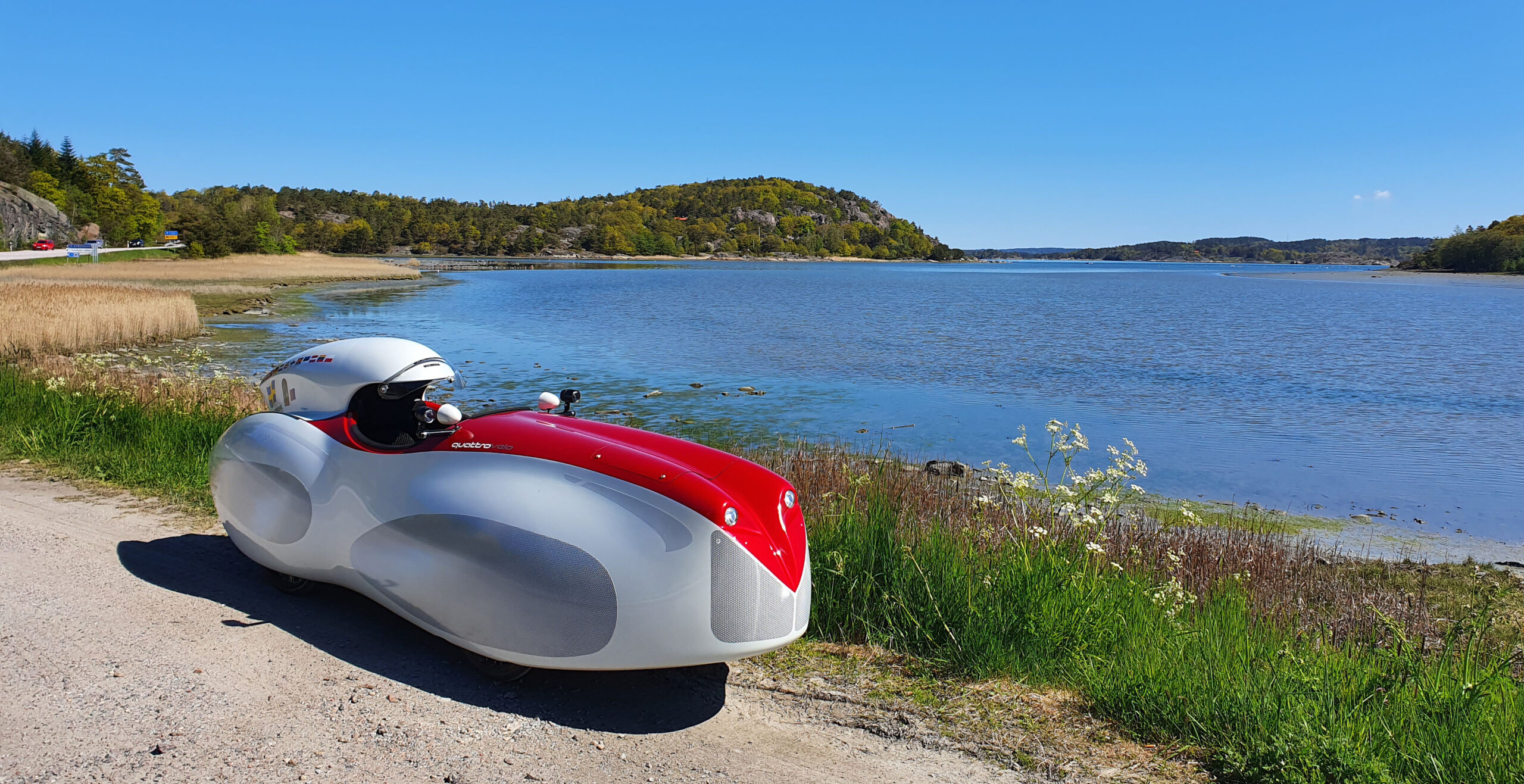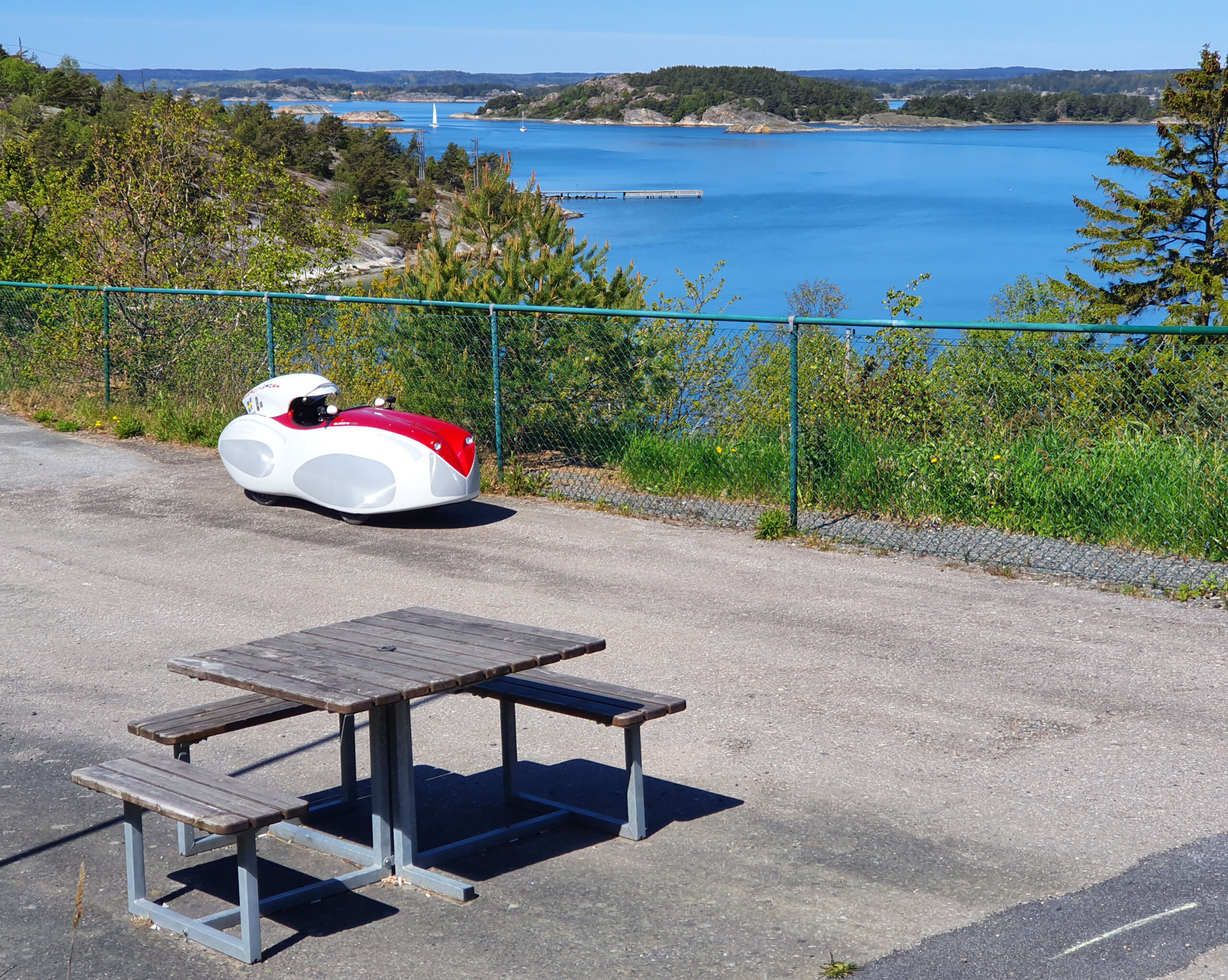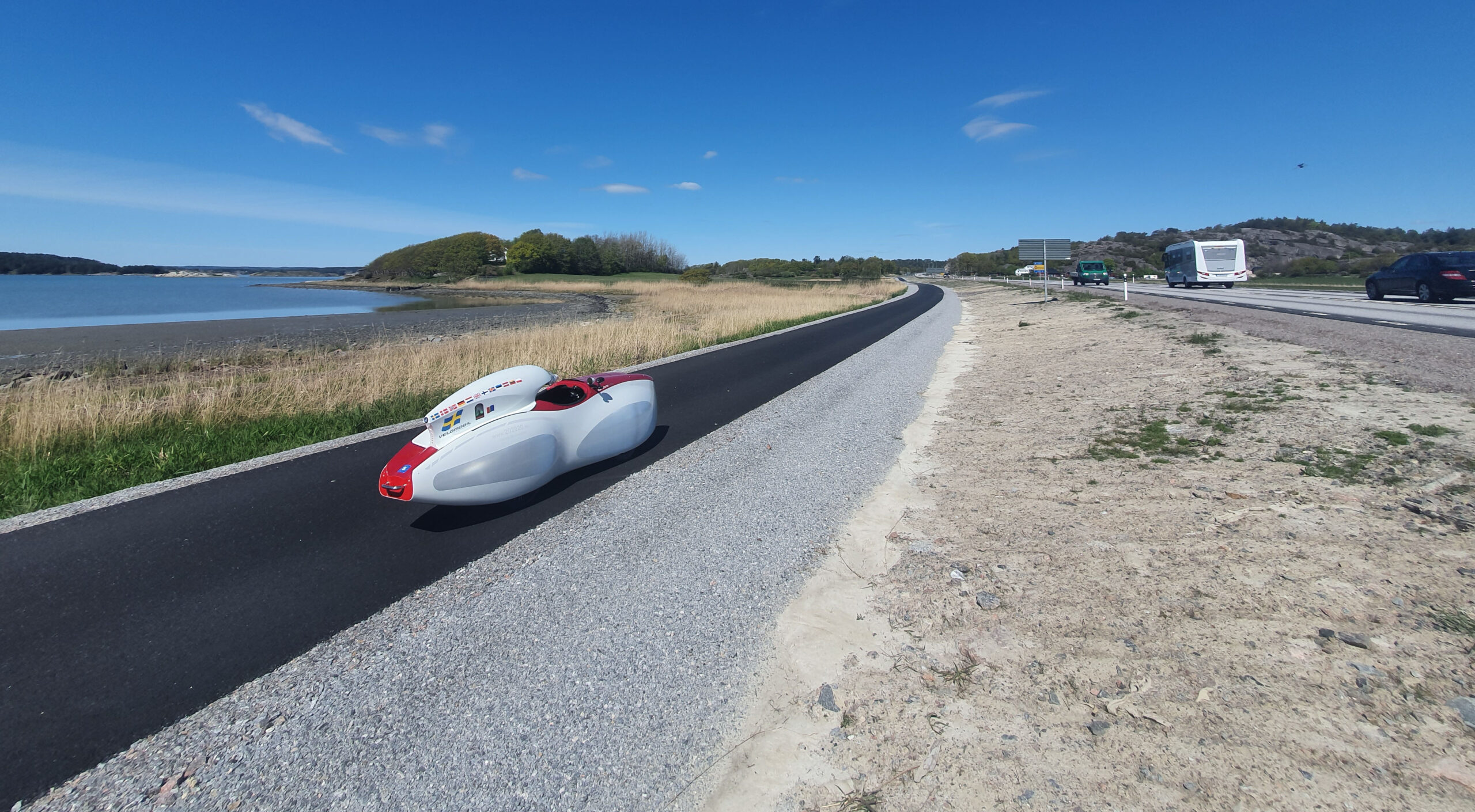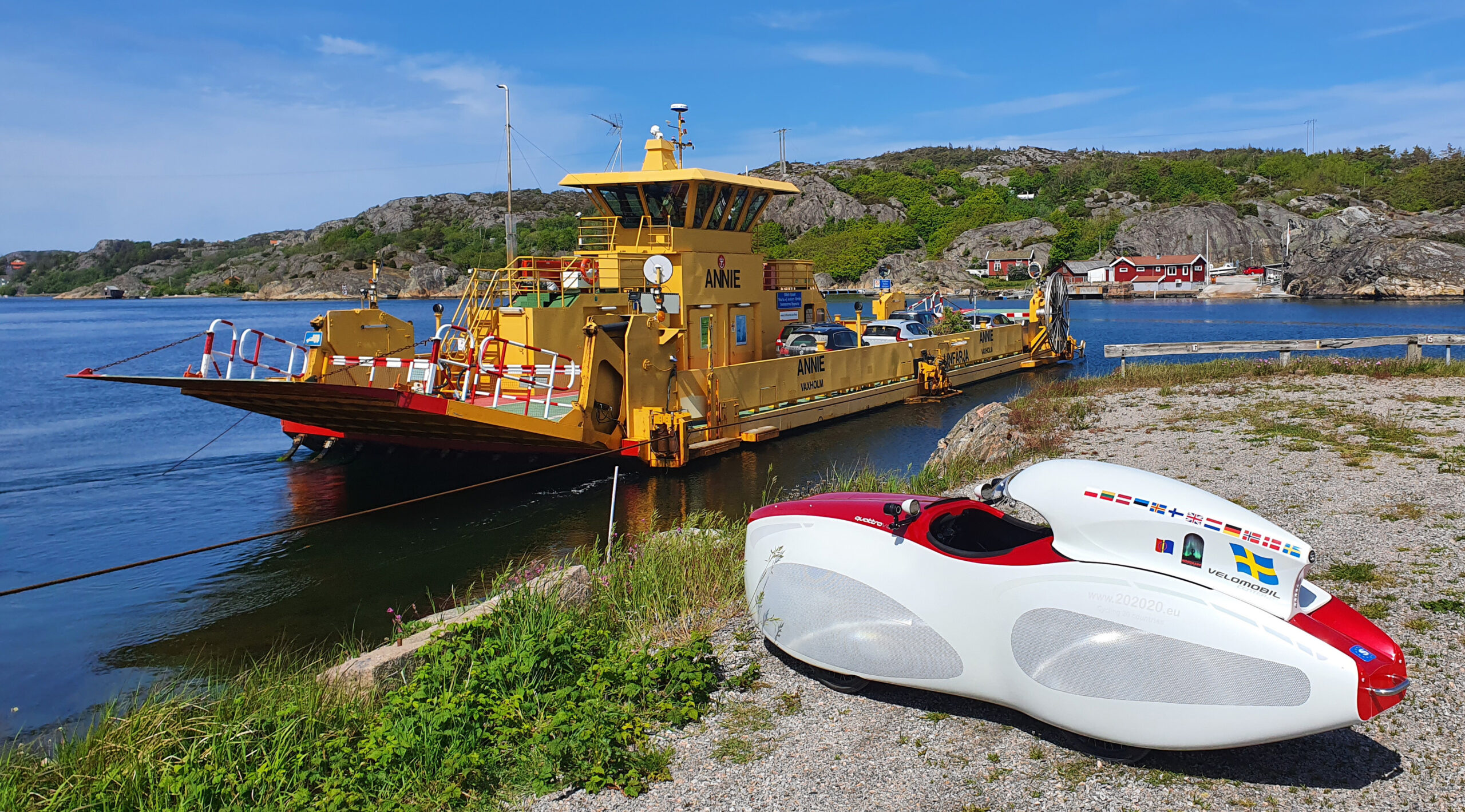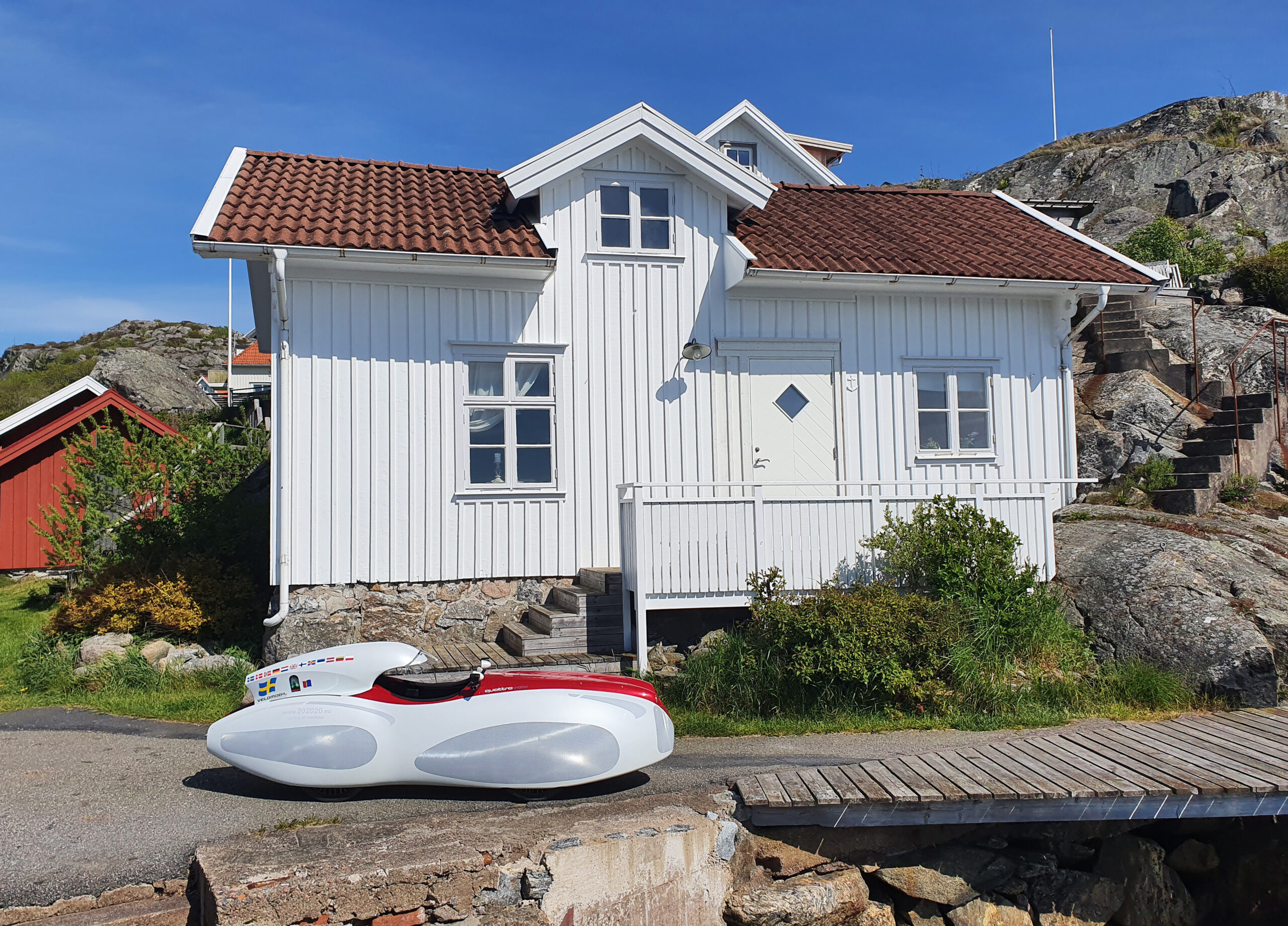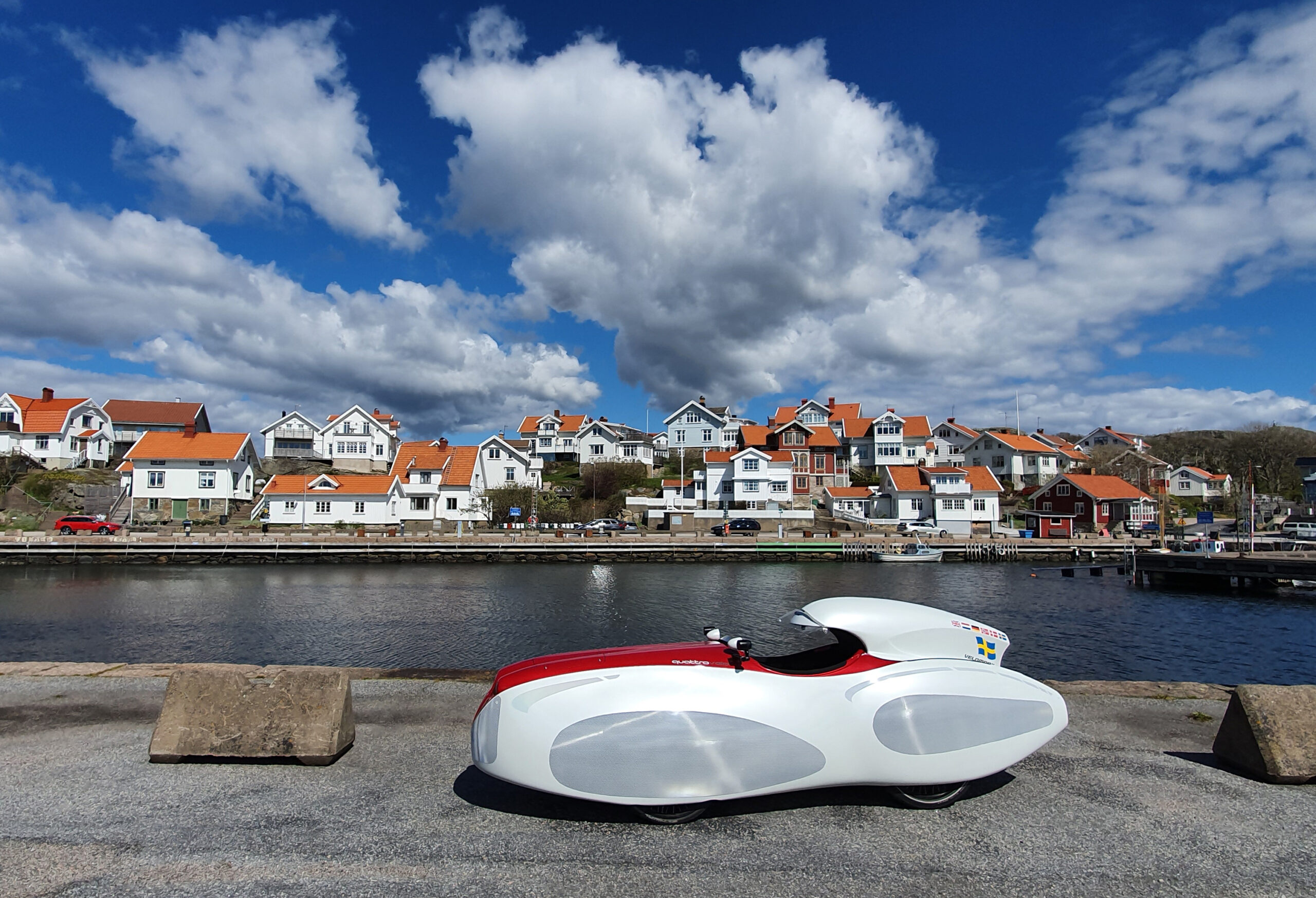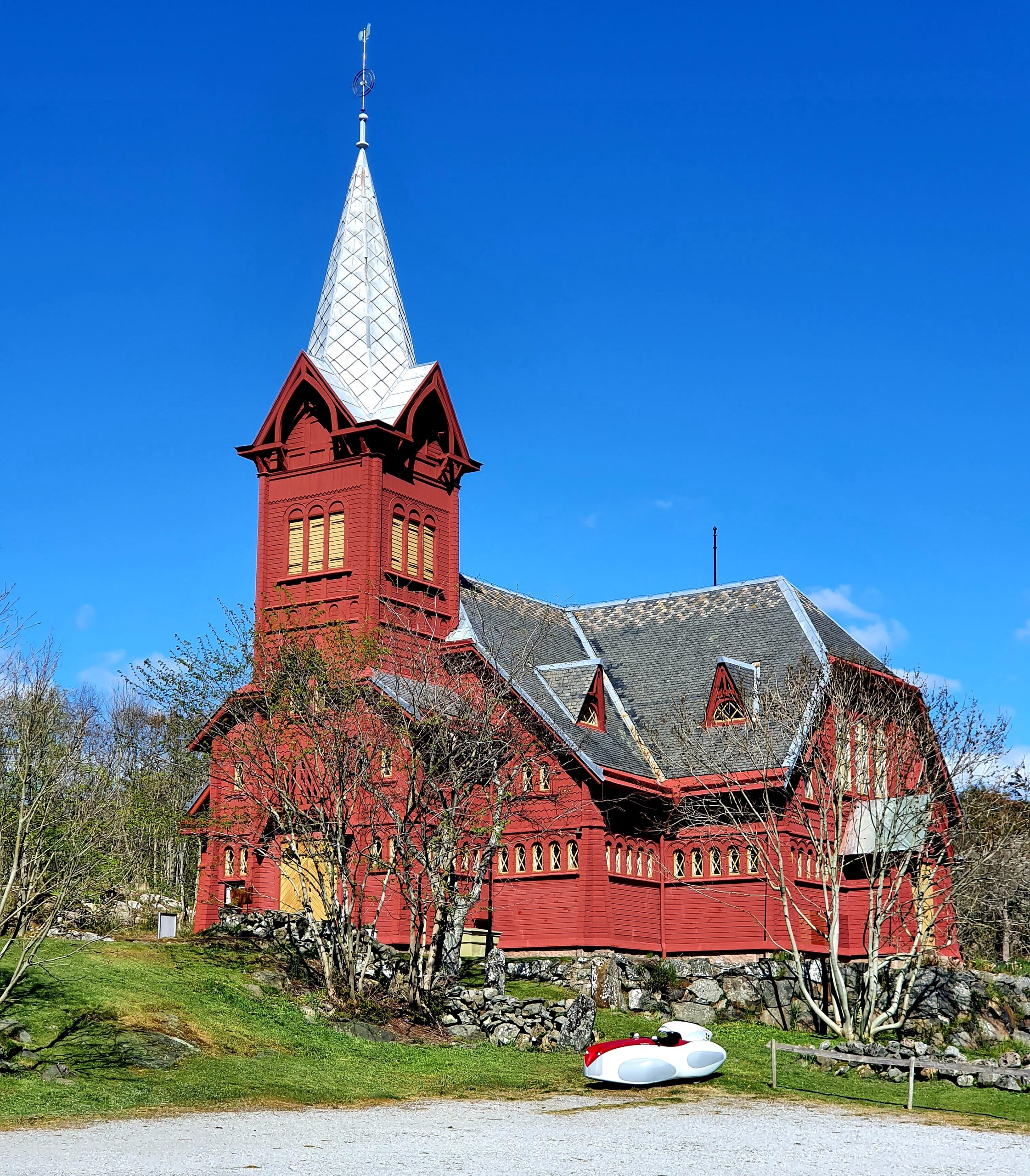 Lunch
If you feel like it and if your riding time allow it, it would be nice to meet at Sundsby Säteri. The restaurant may be a bit pricey, but there are park benches in the area where we can eat our own sandwiches, please see details on route map. The last place to shop your own food before lunch is ICA in Skärhamn.
There are also benches by the rest stop at Skåpesund or you can have a pizza at Varekil.
Dinner
Flatön is a well-known place in Sweden. It was here that the famous singer Evert Taube wrote several of his songs. Handelsman Flink is a store from that time and now also a fine restaurant.
Should you prefer to eat your own food, then you can do the shopping at Hemköp in Ellös before taking the ferry to Malö.
Timetable ferry Malöleden
Before 18:00, on the hour, 20 min past and 40 min past
After 18:00, on the hour and 30 min past
Timetable ferry to Lyr
Latest recommended return ferry from Lyr is at 15:00.
On the hour and 30 min past except 16:00, 16:20, 16:40, 17:00, 17:20 and 17:40
Camping
Malö camping
No shop or restaurant at camping, ice cream and chips only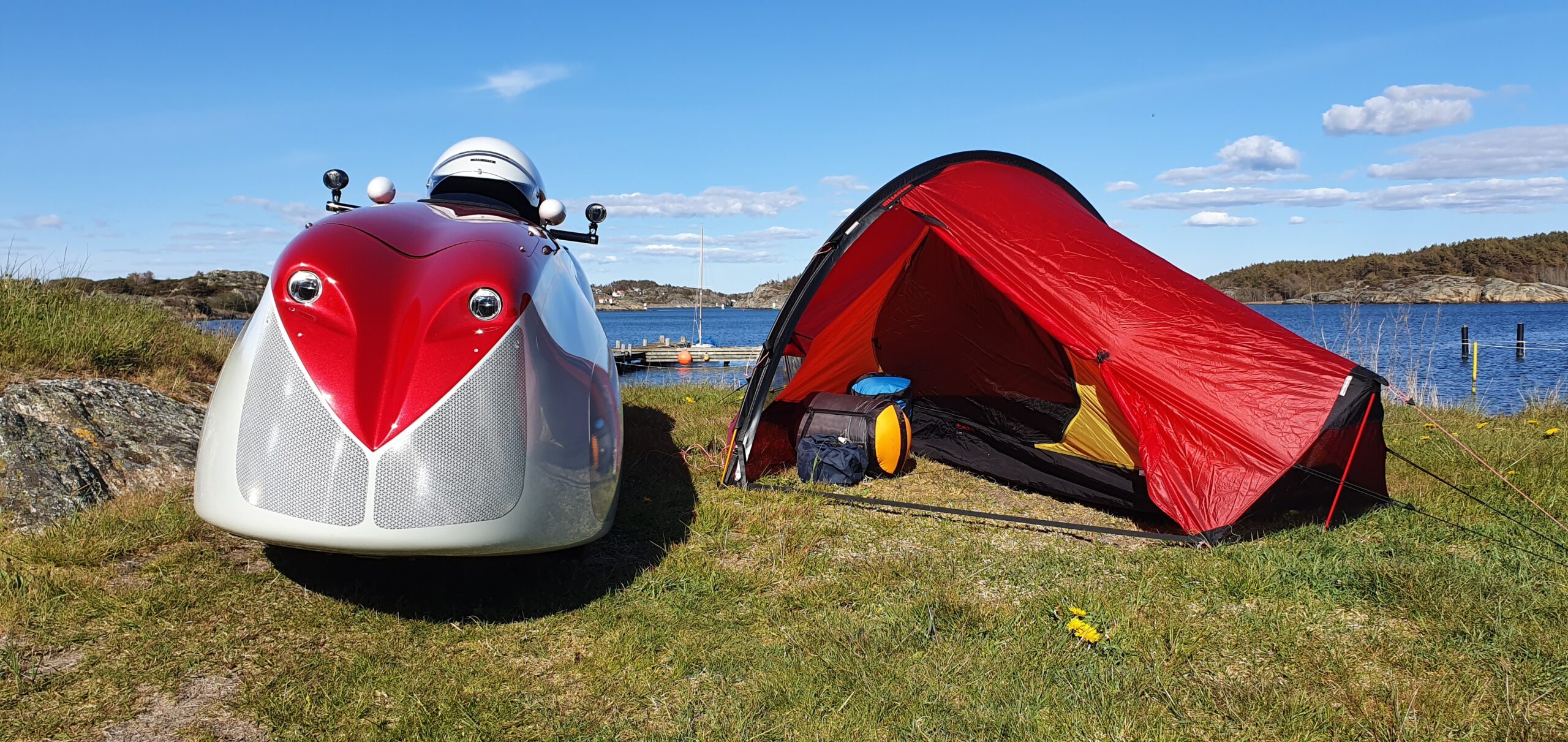 Long route, 147 km
https://ridewithgps.com/routes/32528568
Medium length route, 98.3 km
https://ridewithgps.com/routes/32477081
Short route, 72,3 km
https://ridewithgps.com/routes/32600973
Cultural route, 63 km
This is a special route for those interested in visiting Pilane, a large area with sculptures in the nature. Sweden's television has made a report on Pilarne in the program Sverige (in swedish).
https://ridewithgps.com/routes/32477107
Day 02
Malö-Sotenäs
This day has been divided into sections, the day rides and the evening ride to picturesque Smögen 6 km from the camping. The plan is to have the tents on place at the camping and a shower so that we can leave together for the evening ride to Smögen at 17:30.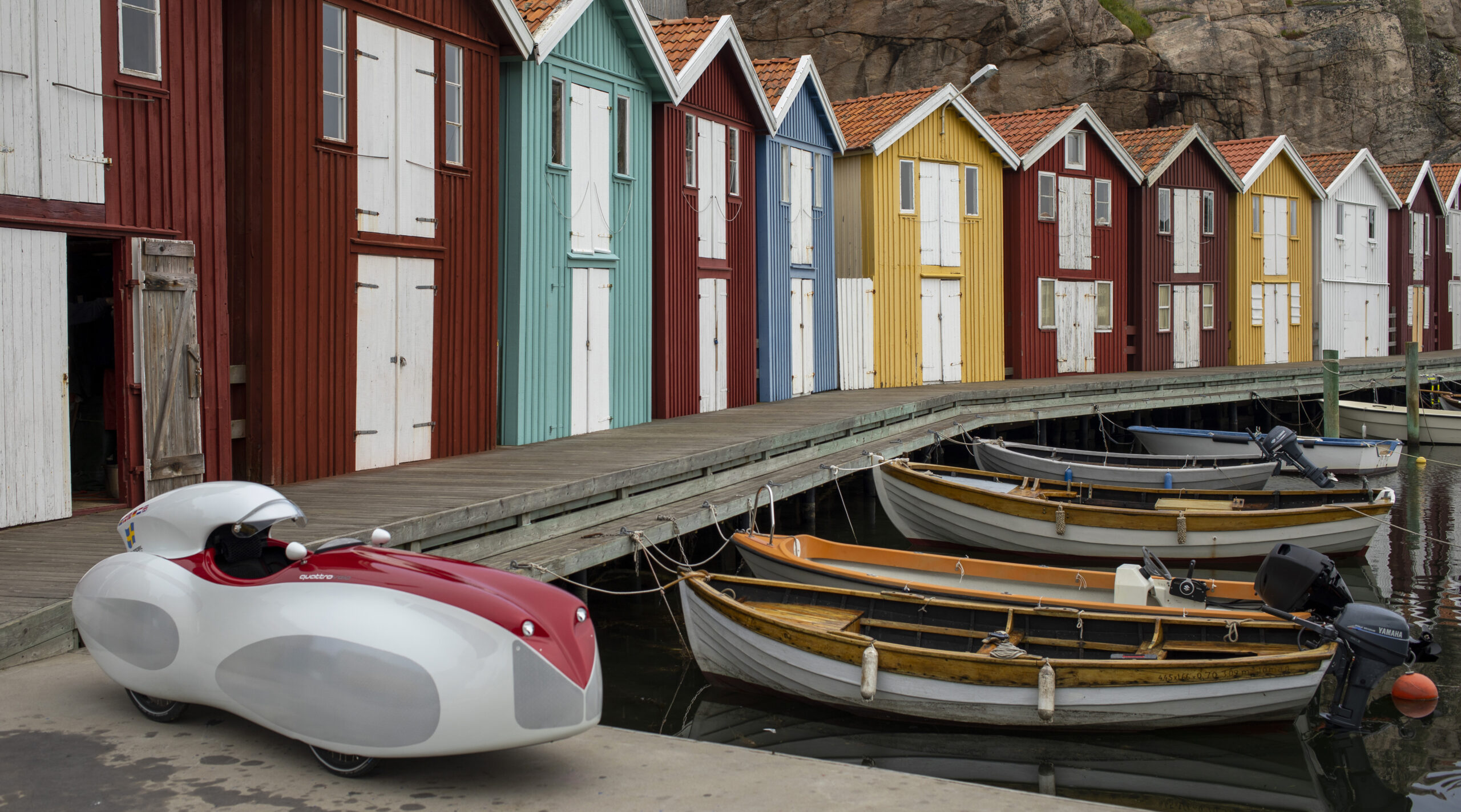 Most of us will have to use the car ferry over Gullmarsleden since there is only place for two velomobiles each passage on the ferry from Fiskebäckskil to Lysekil. We will make a lottery to see who the lucky ones are.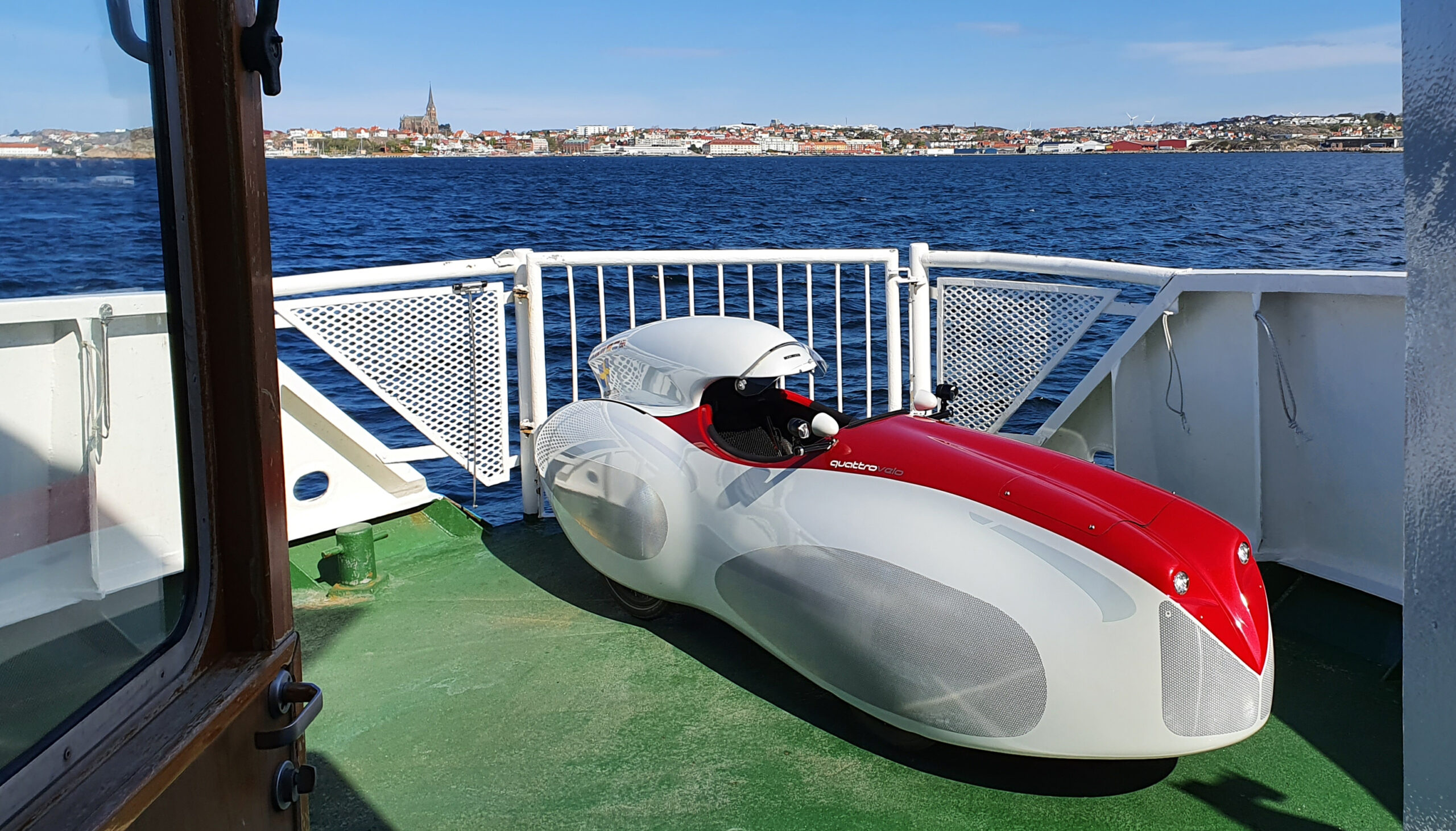 Highlights
Grundsund
Fiskebäckskil
Lysekil
Smögen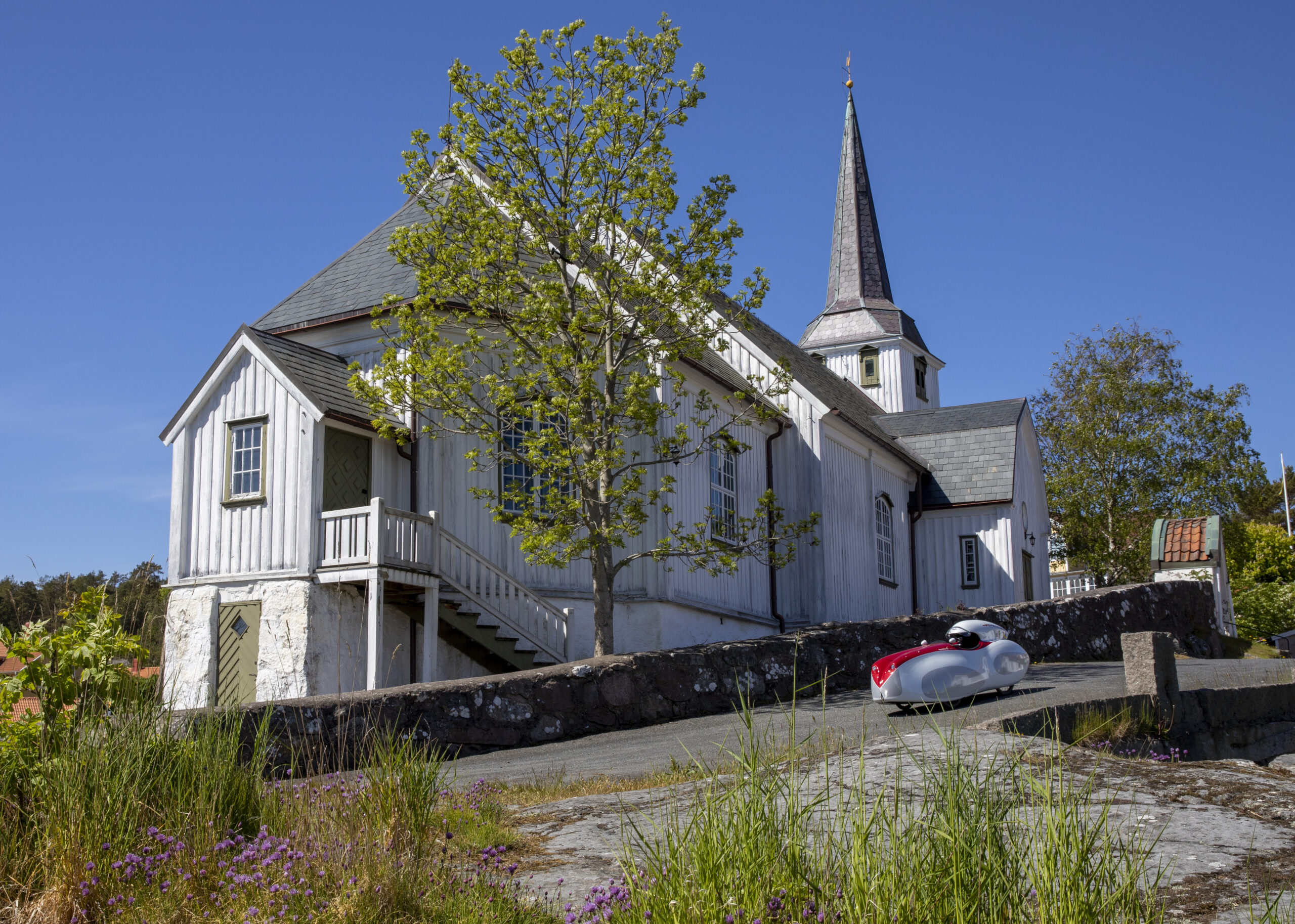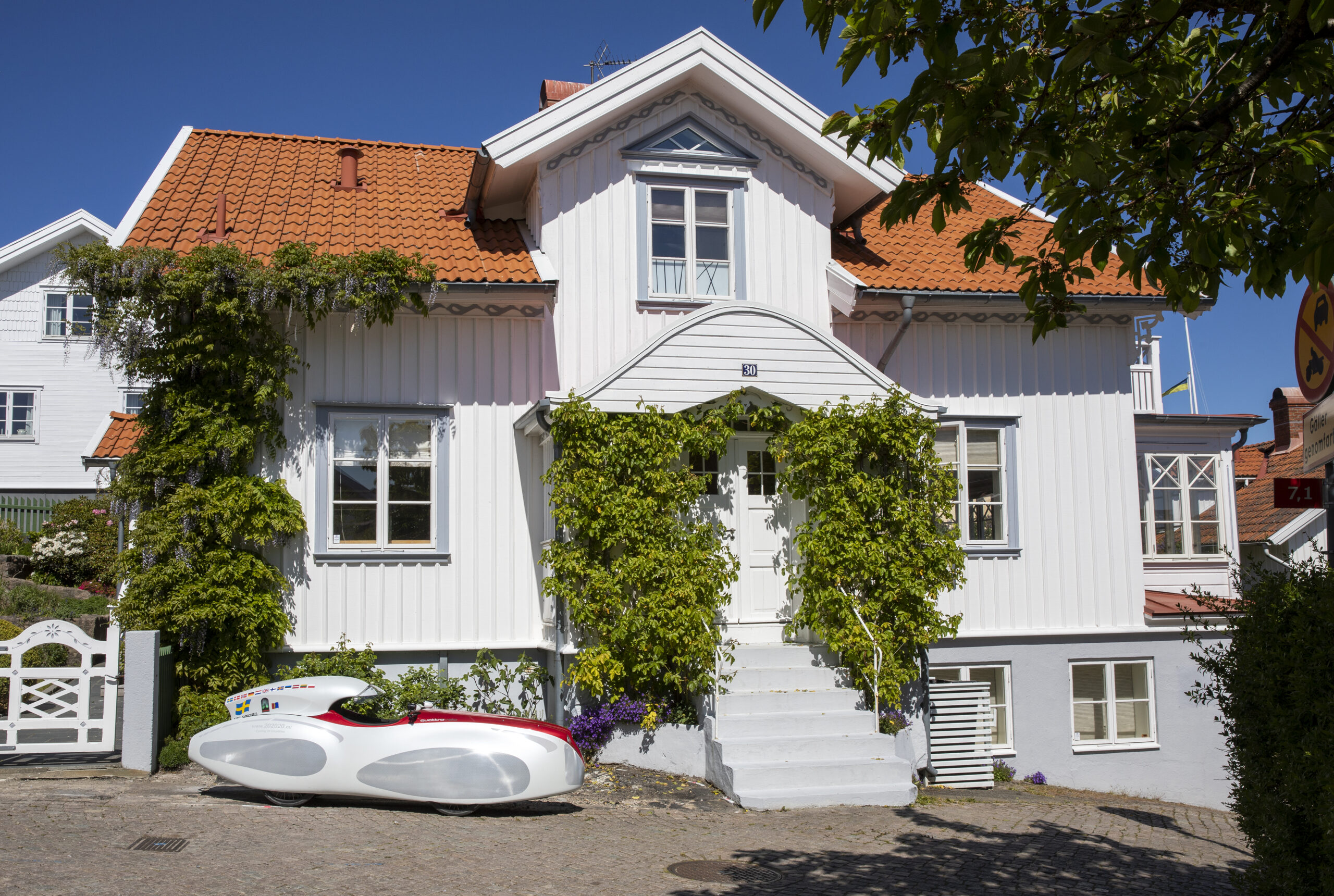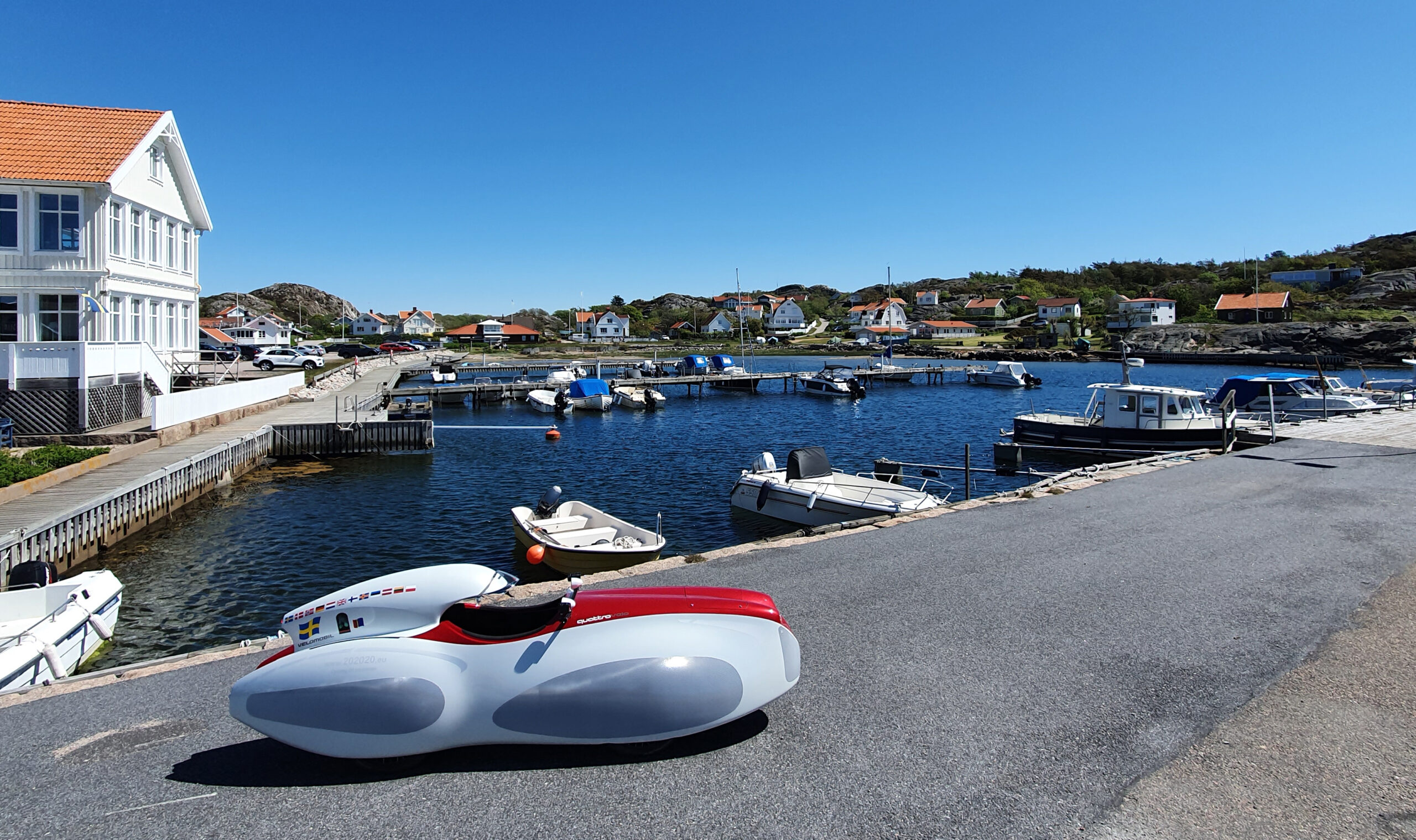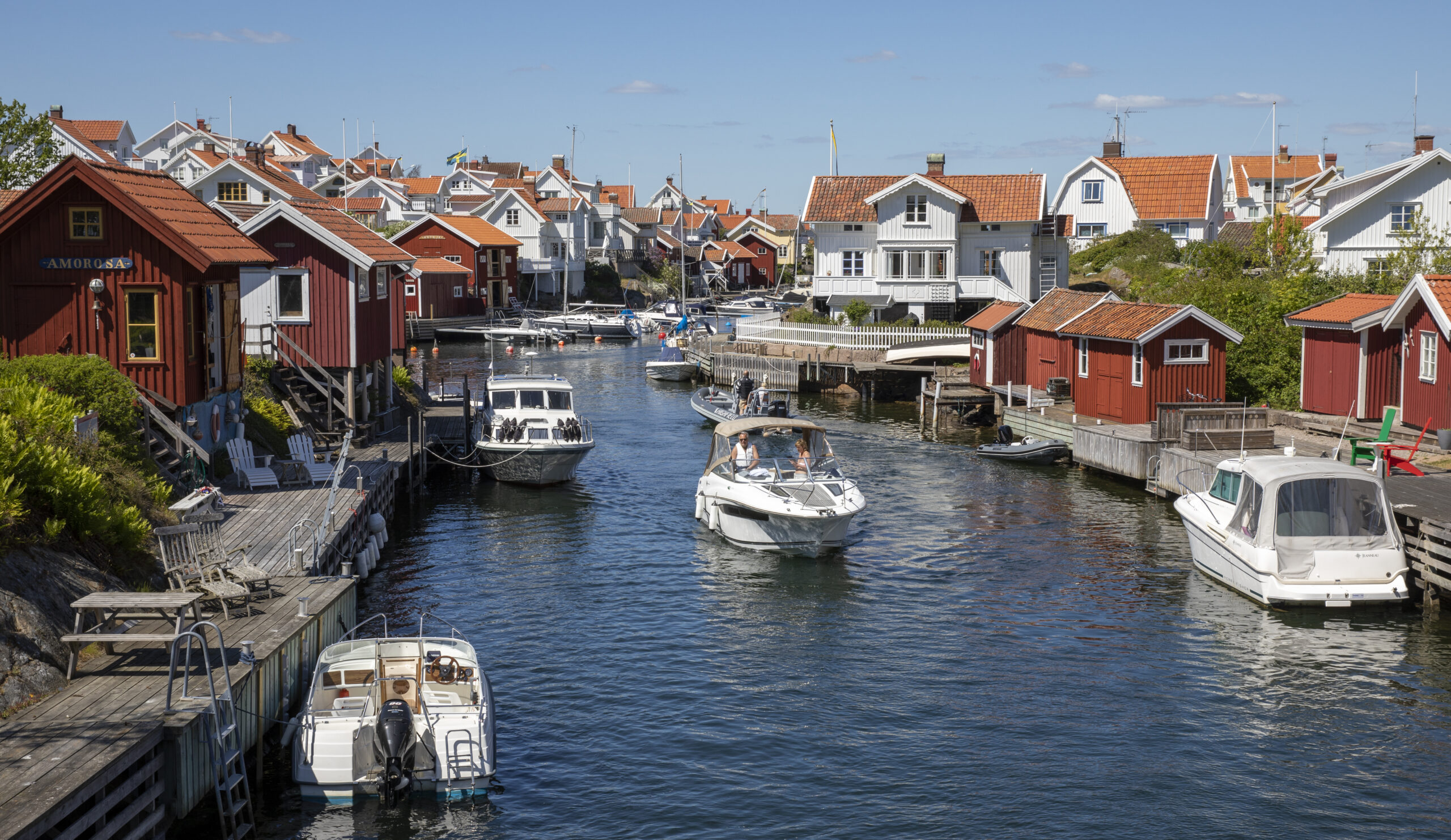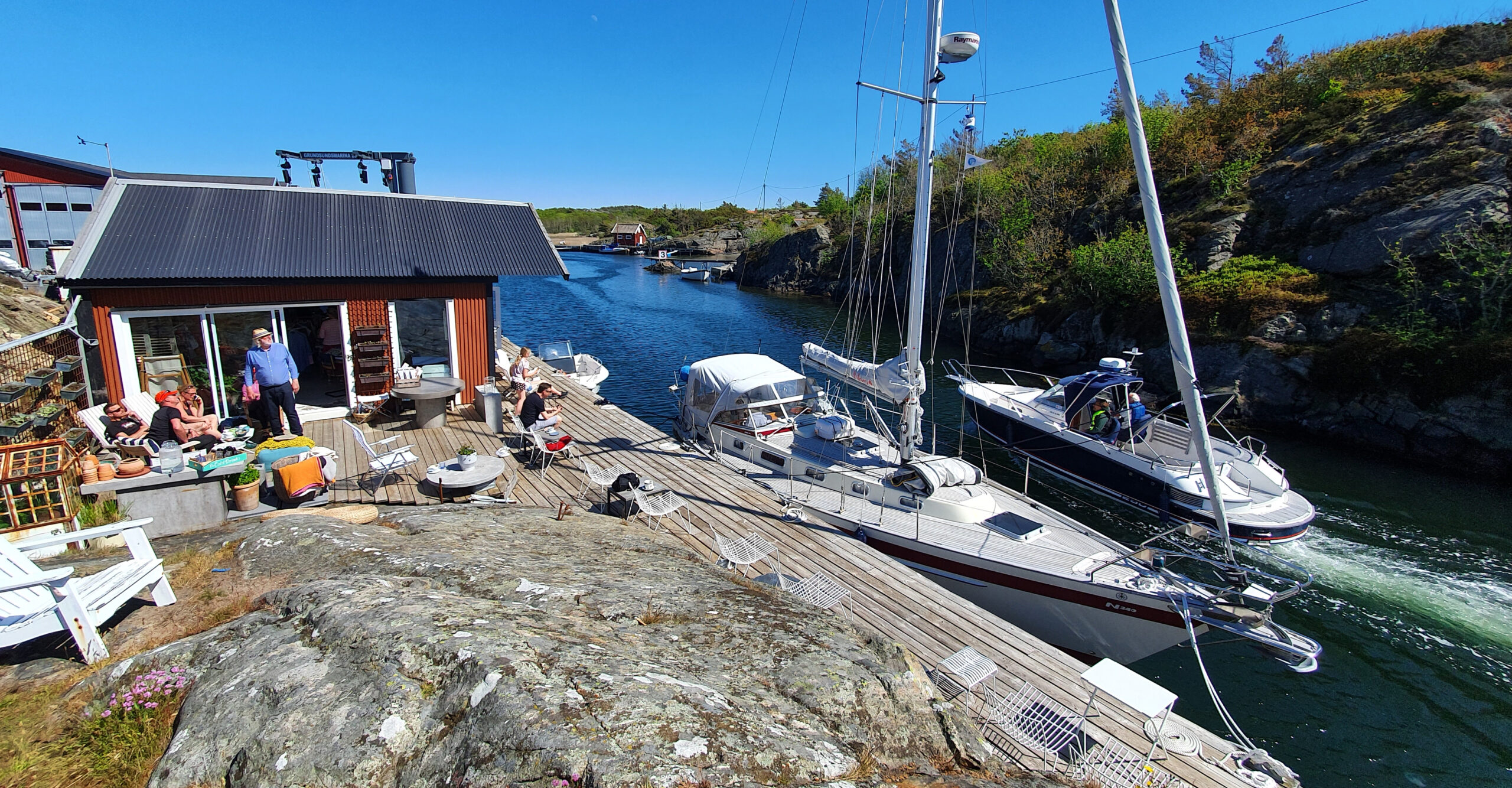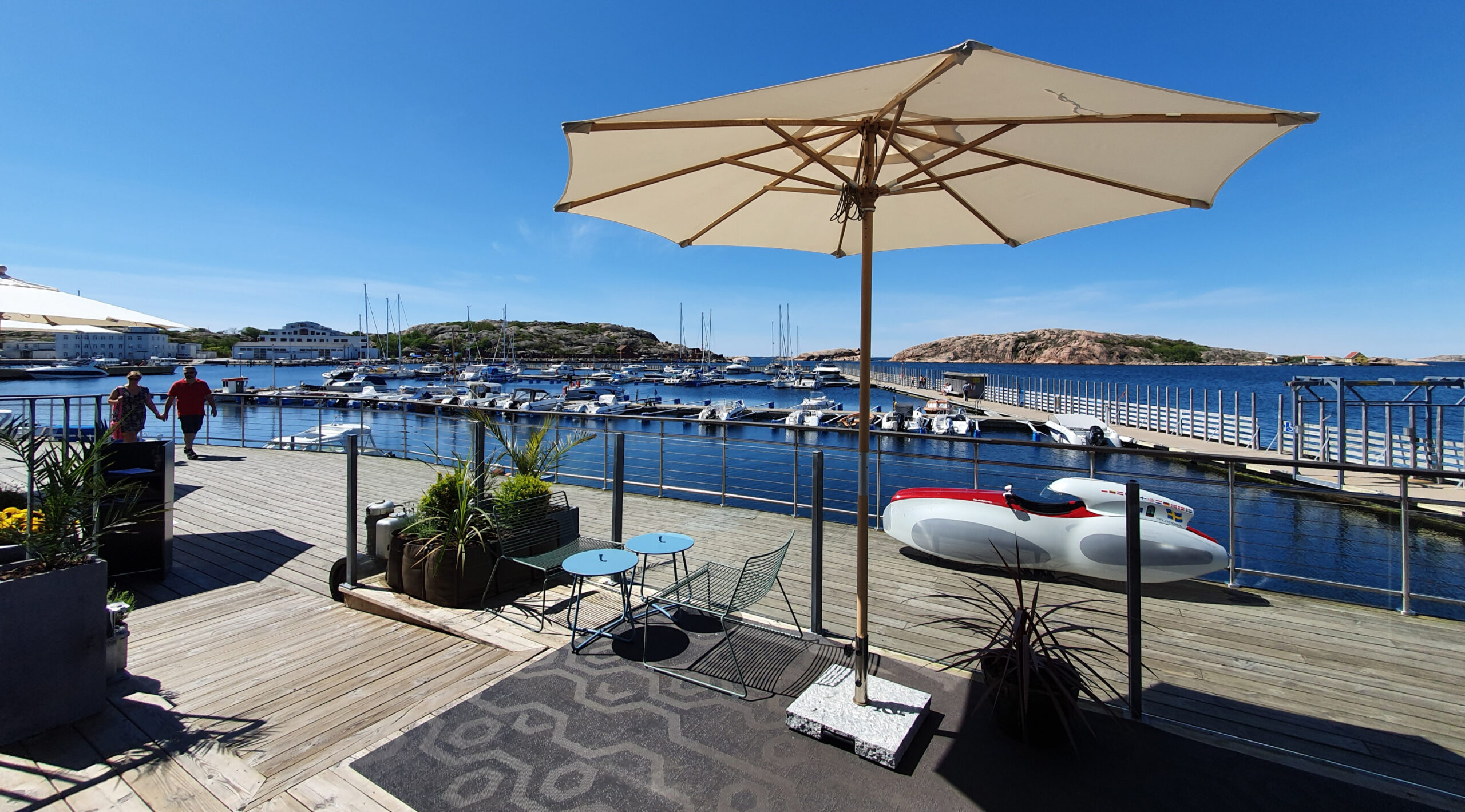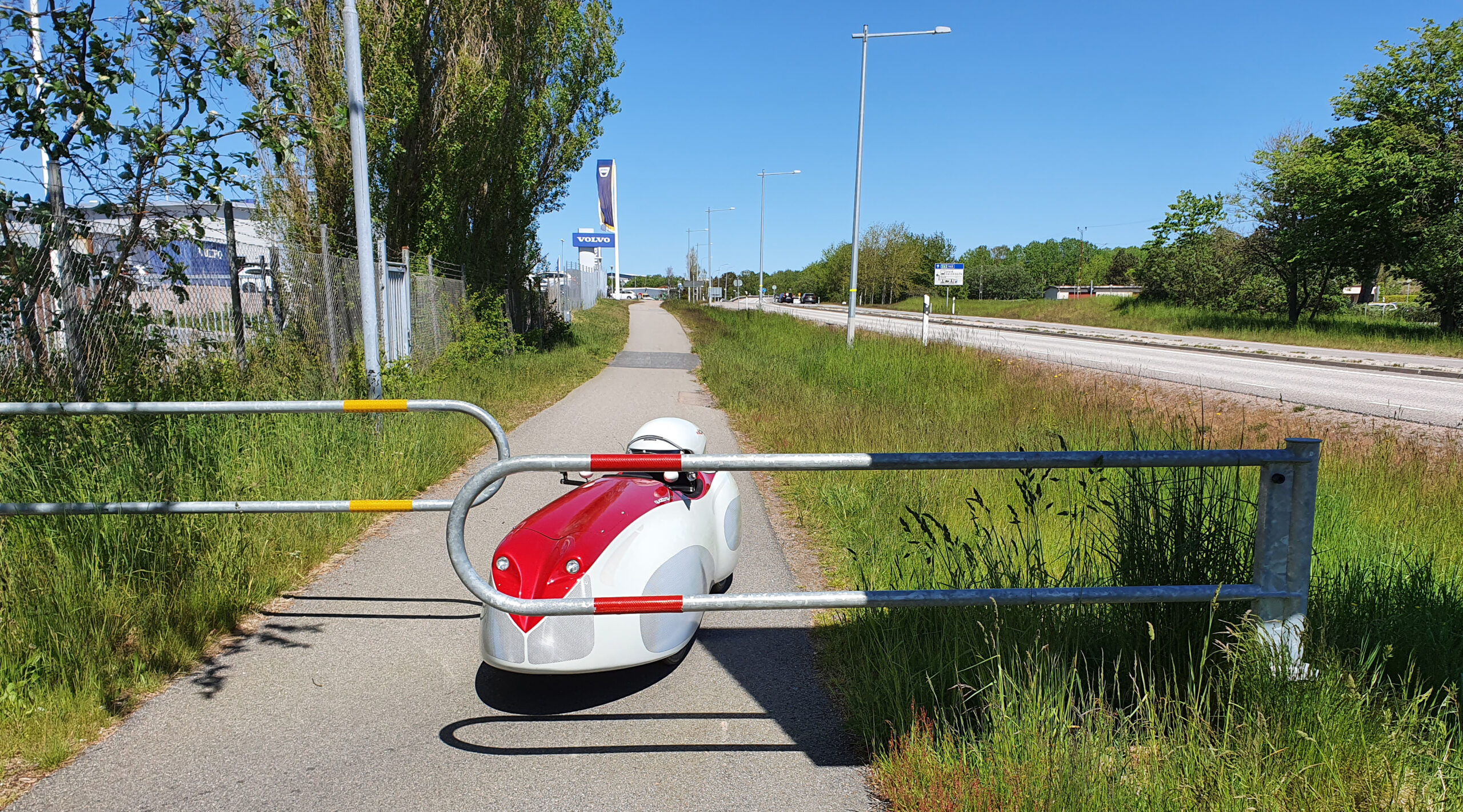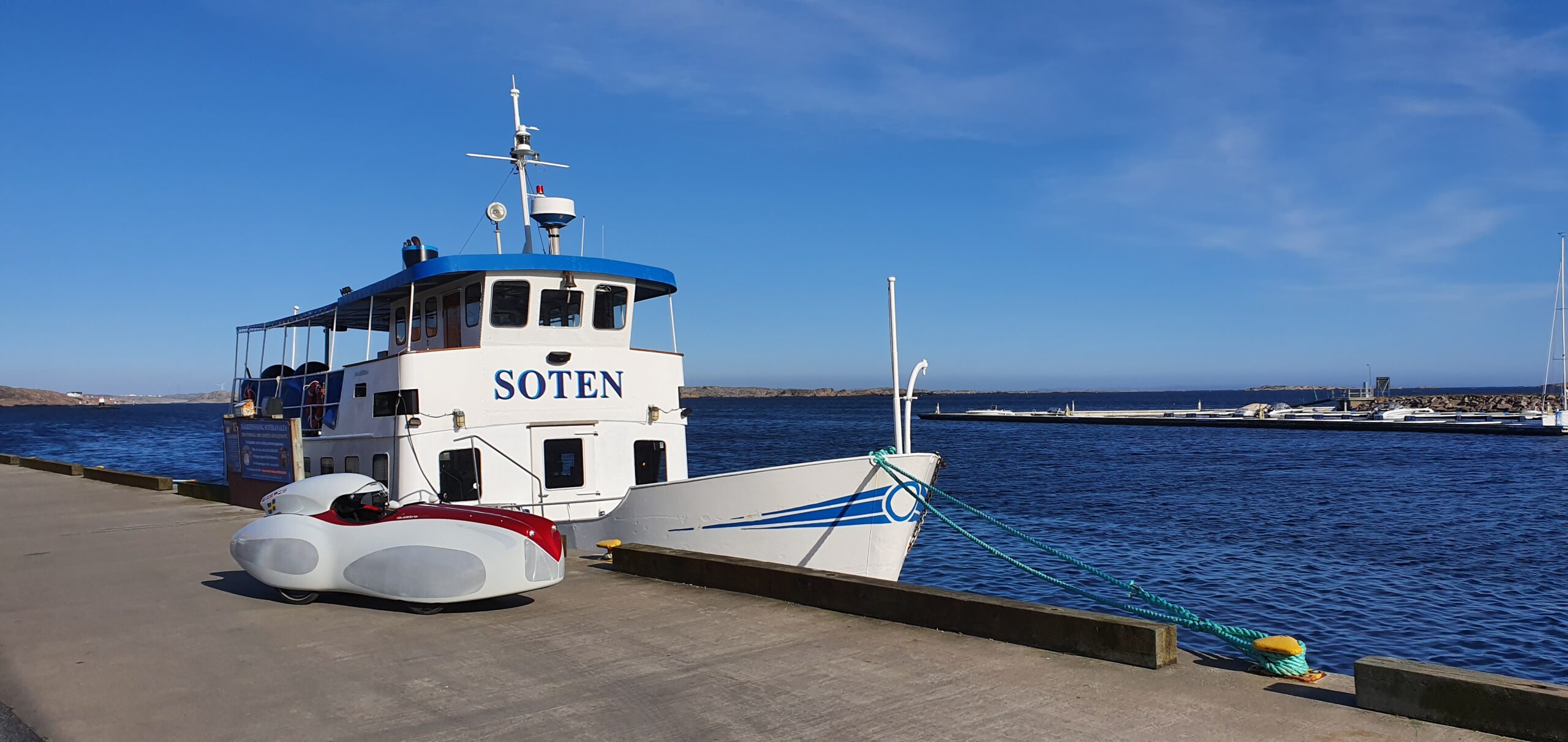 Lunch
It might be difficult to find a common meeting place for lunch since the routes will be very different. We will have to make decision about this by using Messenger when the time comes close to noon. One meeting point might be the supermarket Tempo at Brodalen even though they do not have too many things to choose from and only four chairs by the store and some benches behind the store.
Dinner
As mentioned, the idea is to visit Smögen in the evening. There are several restaurants there and a large supermarket for those that prefer having a picnic on the rocks by the sea.
Timetable for ferries
Ängöleden, 7 km from camping
From 6:00, on the hour, 20 min past and 40 min past
With the exception 9:00, 9:30, 10:00
Gullmarsleden
On the hour, 20 min past and 40 min past
Fiskebäckskil – Lysekil
8:58, 9:28, 9:58, 11,30, 12,10
Camping
Sotenäs camping
No shop or restaurant at camping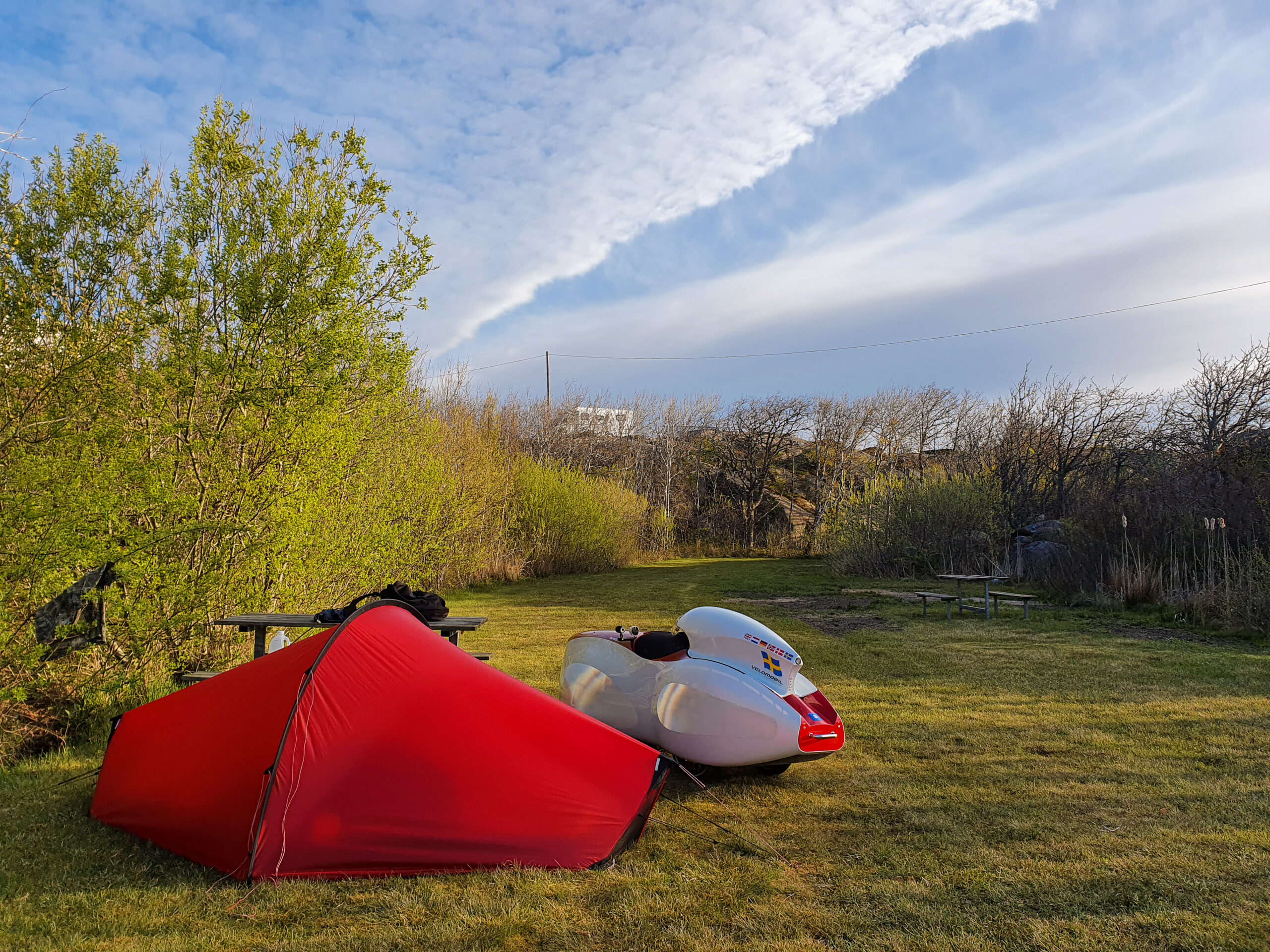 Long route, 114 km
https://ridewithgps.com/routes/32840802
Short route, 60 km
https://ridewithgps.com/routes/32599907
Route with passenger only ferry and two velomobiles at a time, 79 km
https://ridewithgps.com/routes/32599704
Smögen, evening tour
https://ridewithgps.com/routes/32599976
Day 03
Sotenäs-Tanum
This day will give those interested in history the opportunity to visit the Vitlycke Museum and the World Heritage rock-carving areas from the Bronze Age at Tanum. The museum is closing at 18 hr, but the several carving areas are open 24 hr all year. Our camping is located very close to some of the large rock-carving areas.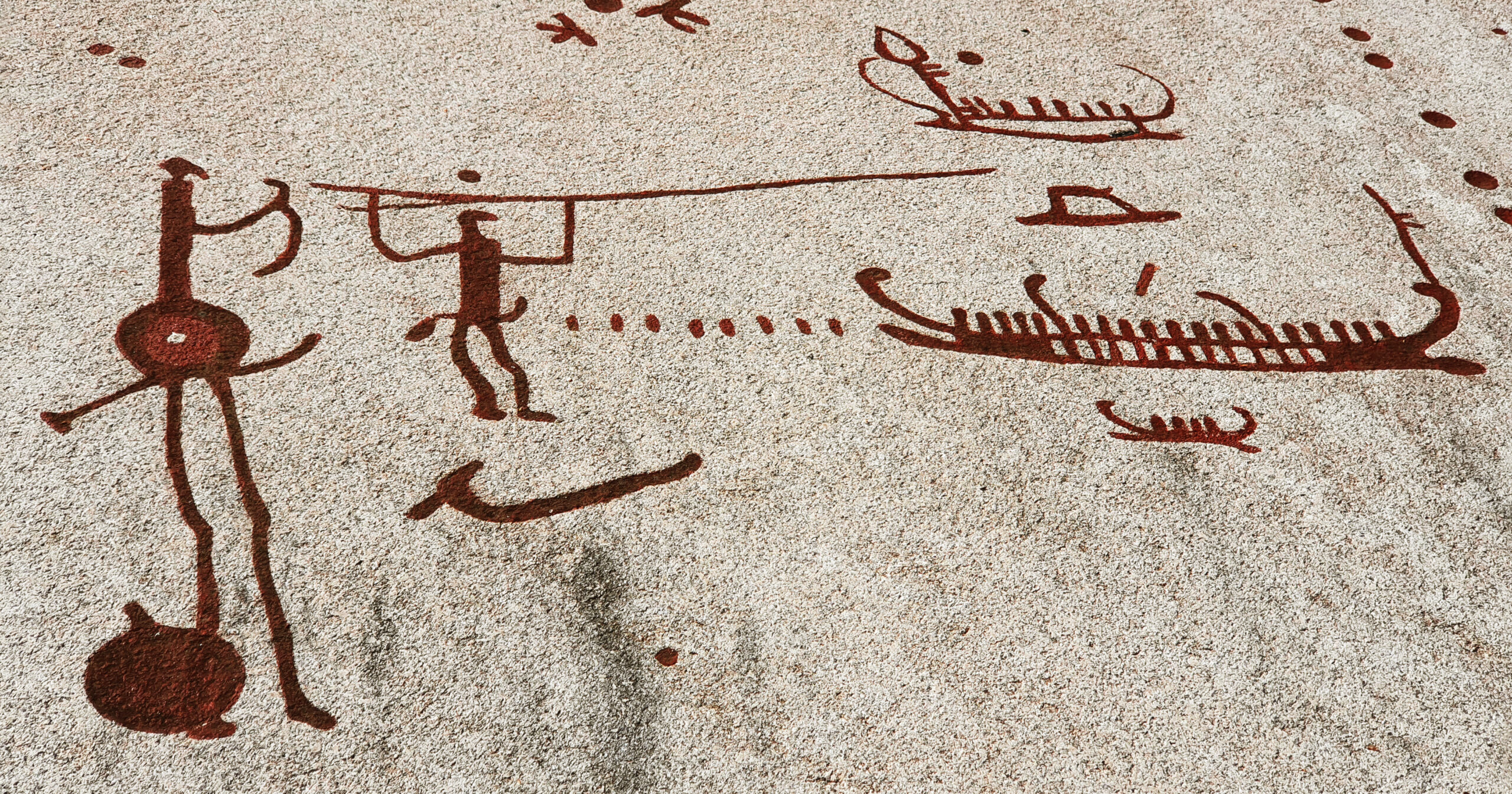 Highlights
Hunnebostrand
Hunnebostrand sculpture park
Bovallstrand
Hamburgsund
Fjällbacka
Grebbestad
Havsstenssund
Tanum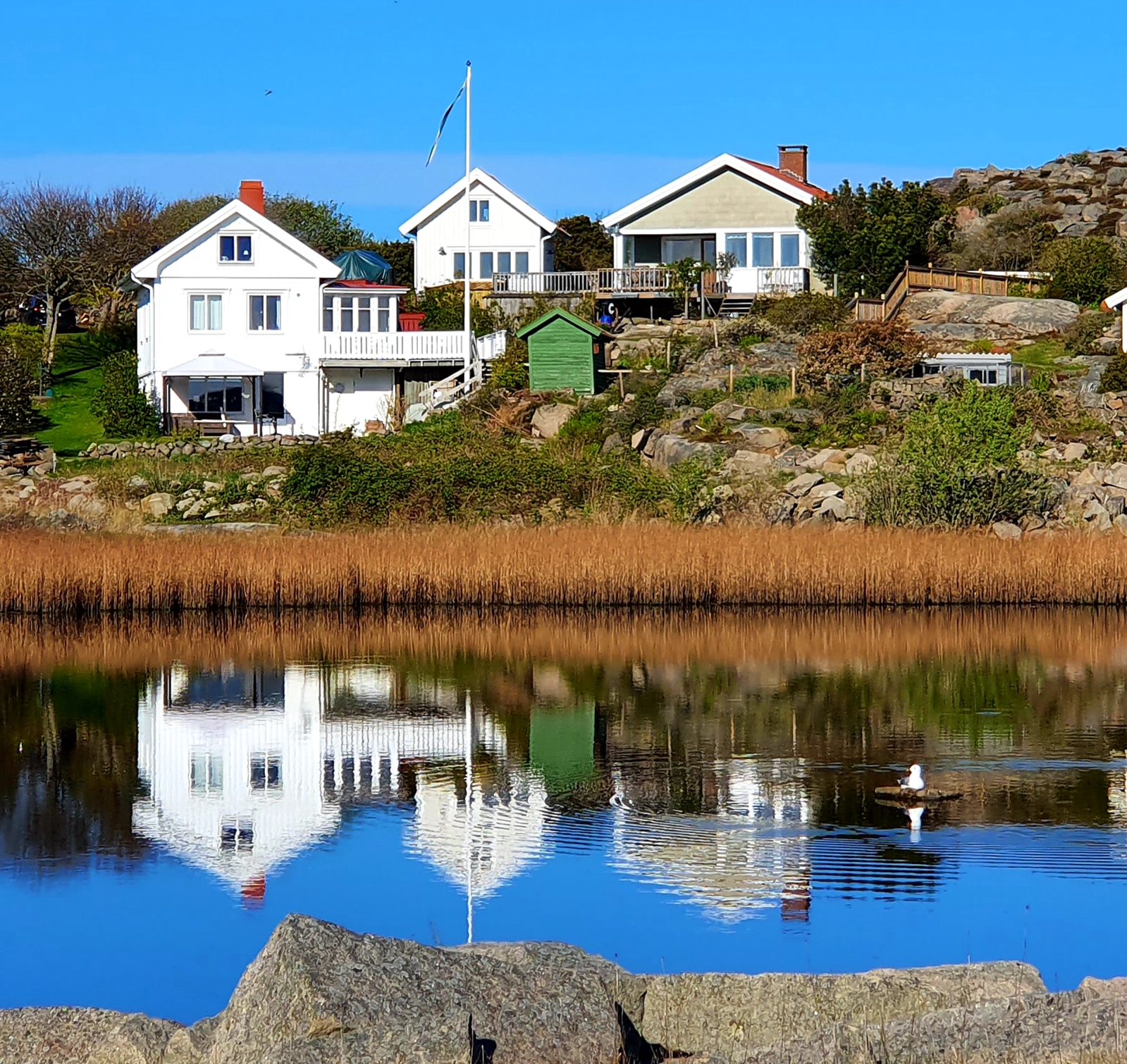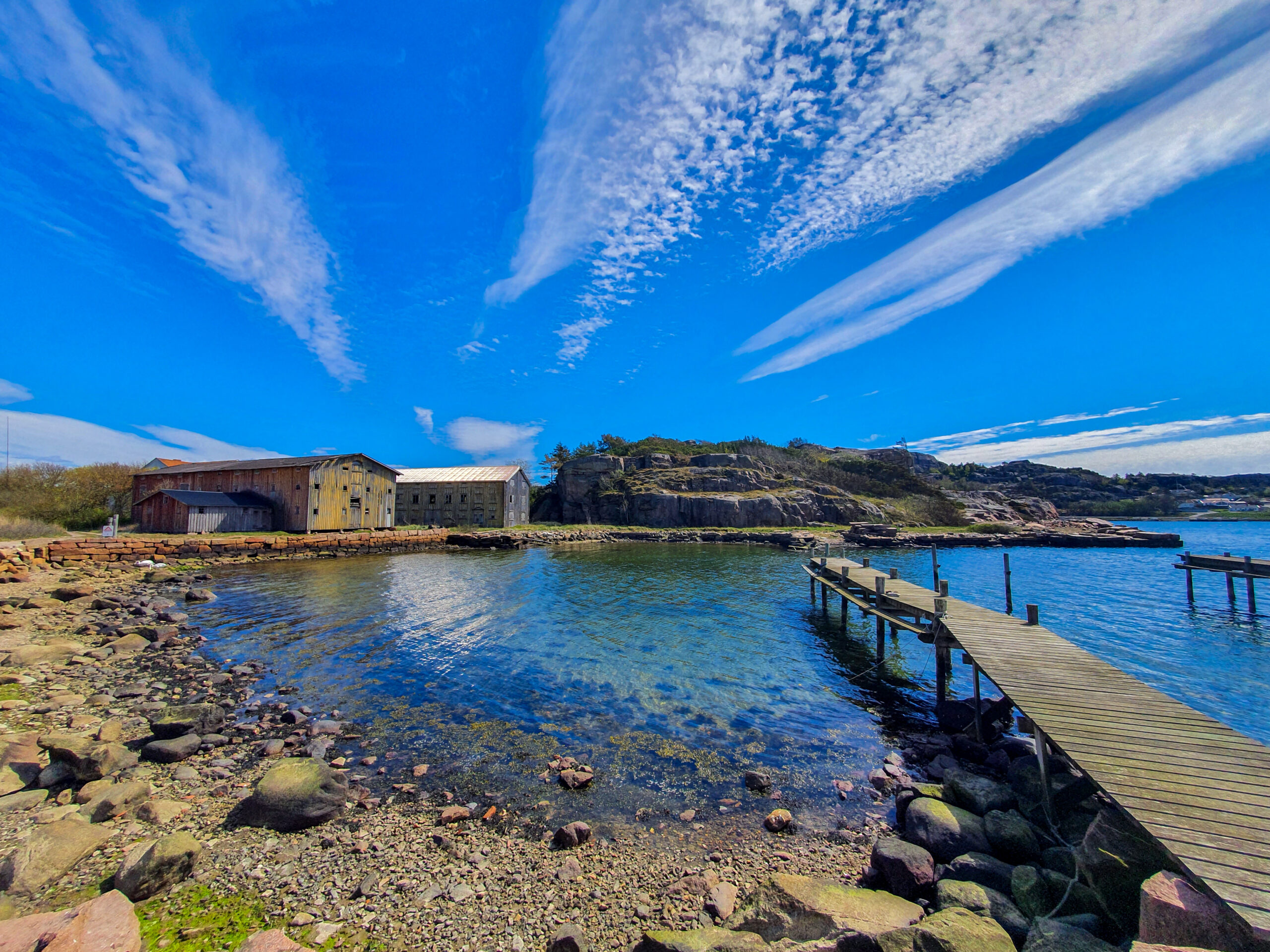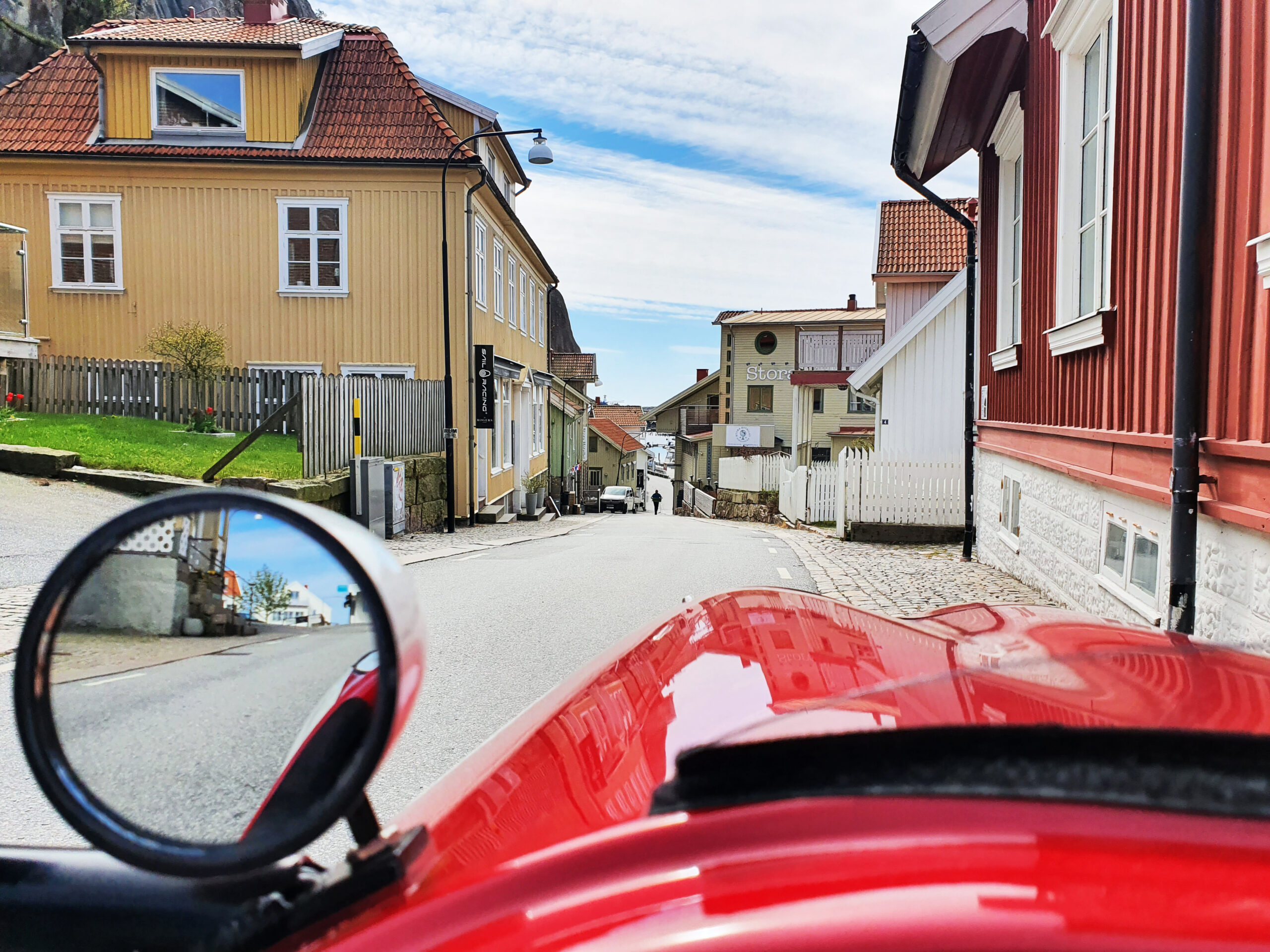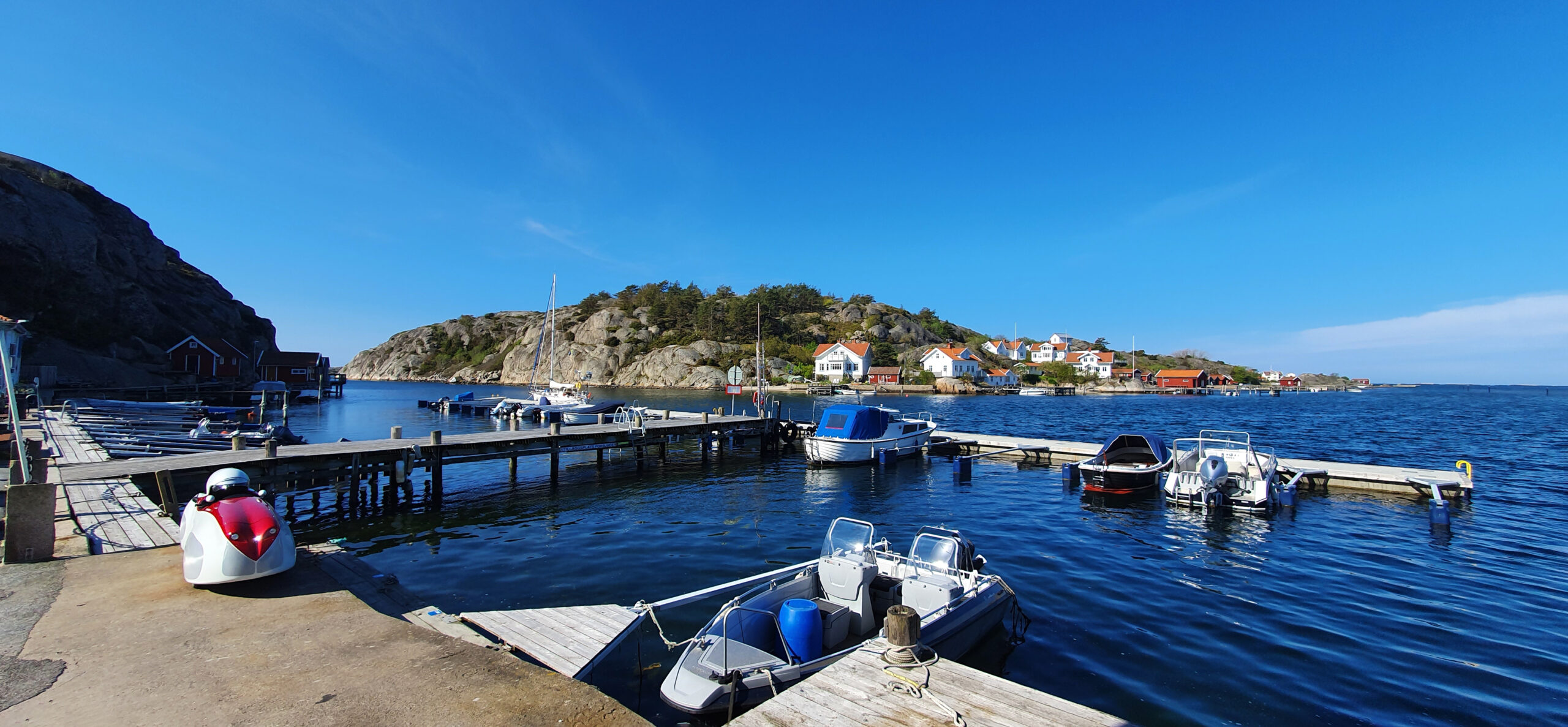 Lunch
Suggestion:
12:00 hr
Restaurant Sunnegabet in Hamburgsund
Dinner
Closest restaurant or shop is 3.5 km from the camping and there is a steep hill to climb to get there. Therefore it might be better to have or buy something to eat before getting to the camping. There is a barbecue in the campsite in case anyone feels like organizing a barbecue evening by bringing a bag of charcoal.
Camping
Tanums Camping och Stugby
No restaurant or shop in camping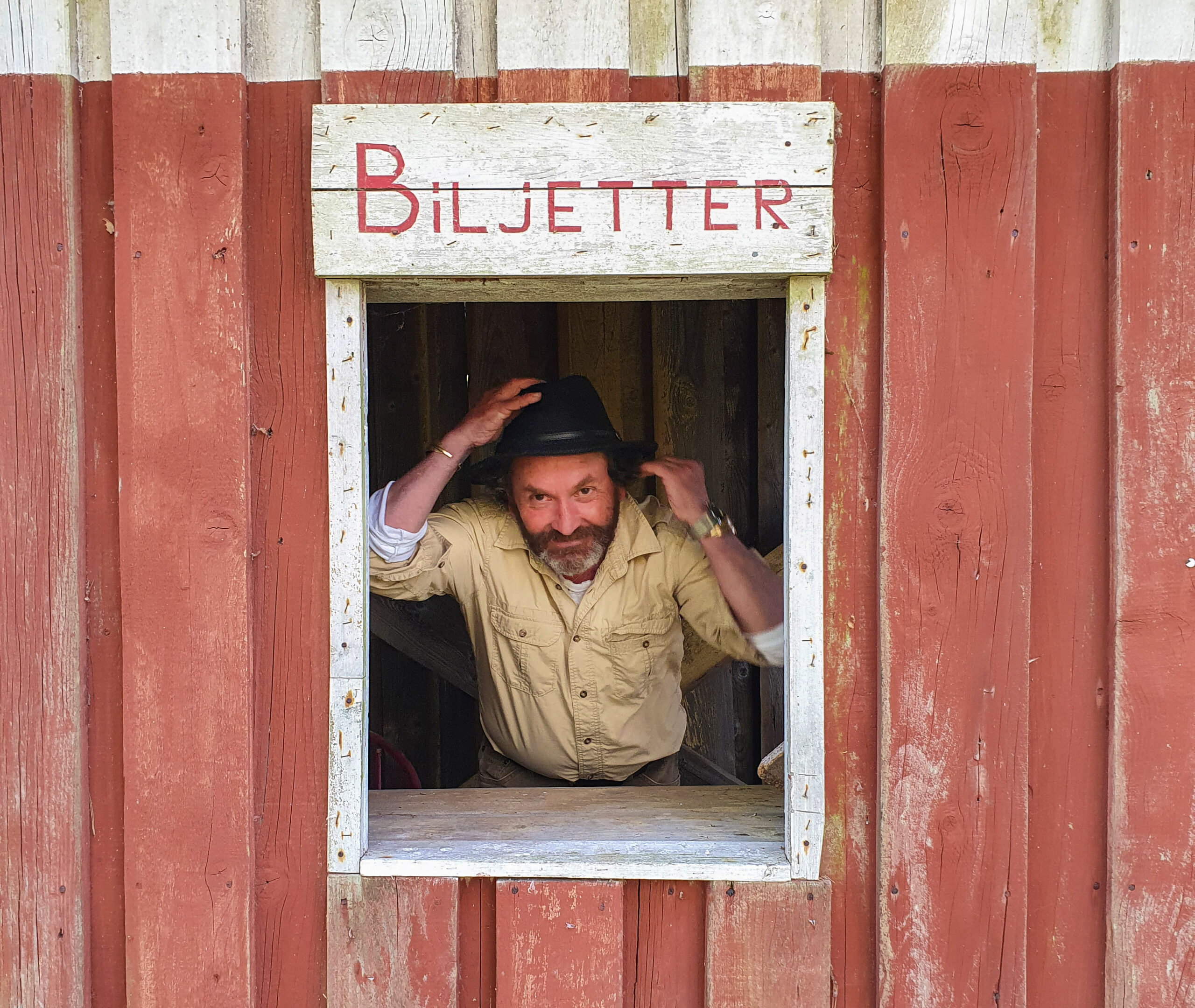 Long route, 96 km
https://ridewithgps.com/routes/32600187
Short route, 52 km
https://ridewithgps.com/routes/32600239
Day 04
Tanum-Unda
This is a day with a lot of variation possibilities. The longer route you choose, the higher you will climb. Therefore, you should have a careful look at the Elevation Profile before you choose where to ride. The more you climb, the more fun when going downhill. Also have a look at the alternative routes that can be seen at the remarks. The longest route is partly following the coast, but the rest of the routes are going inland which is still nice but not as exotic as the small coast villages. At the end of the day we will be passing a very large shopping area called Torp, a shocking contrast to the previous nature you have been visiting.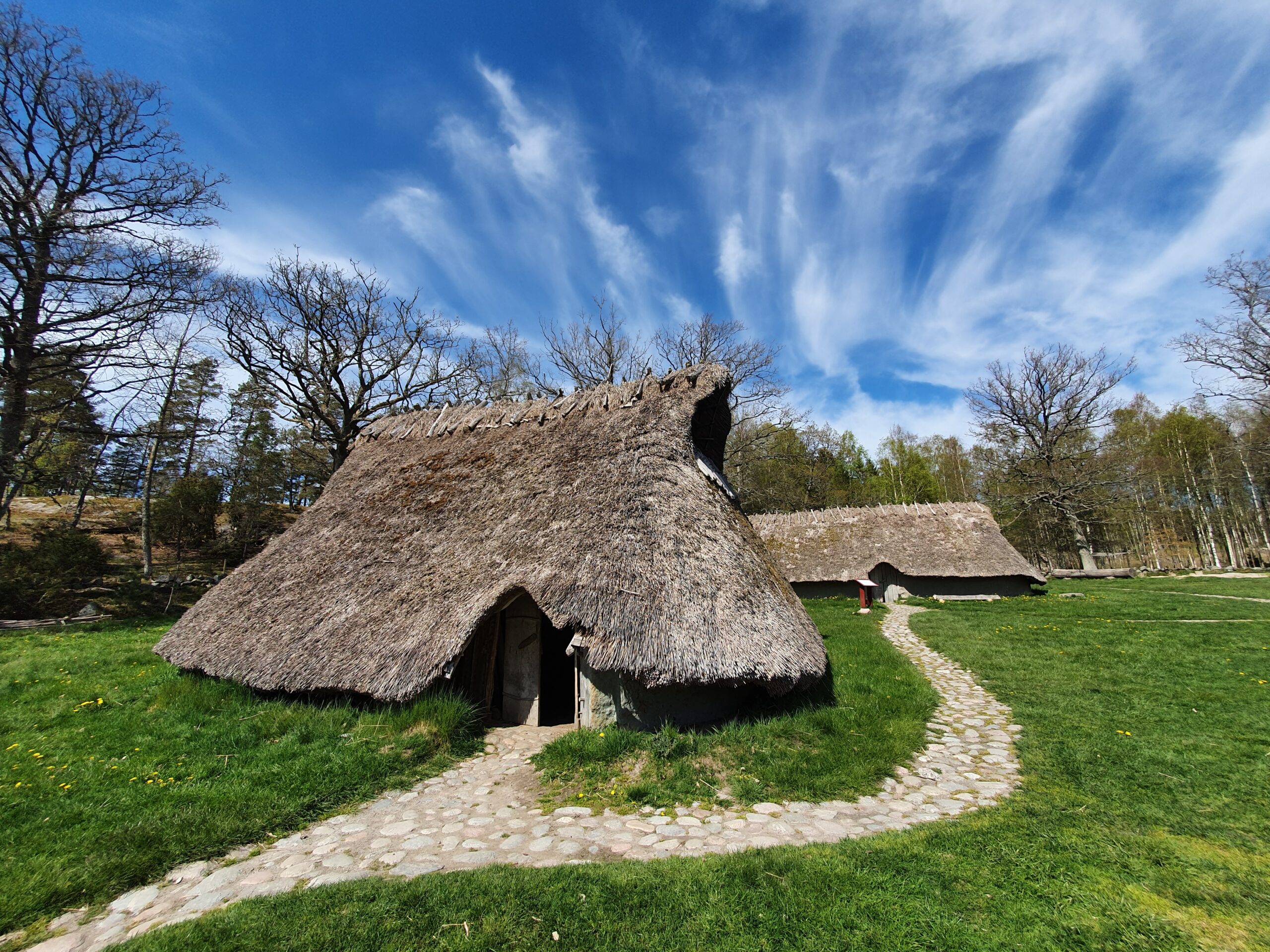 Highlights
Resö
Strömstad
Blågröna vägen
Bullaresjön
The Swedish forest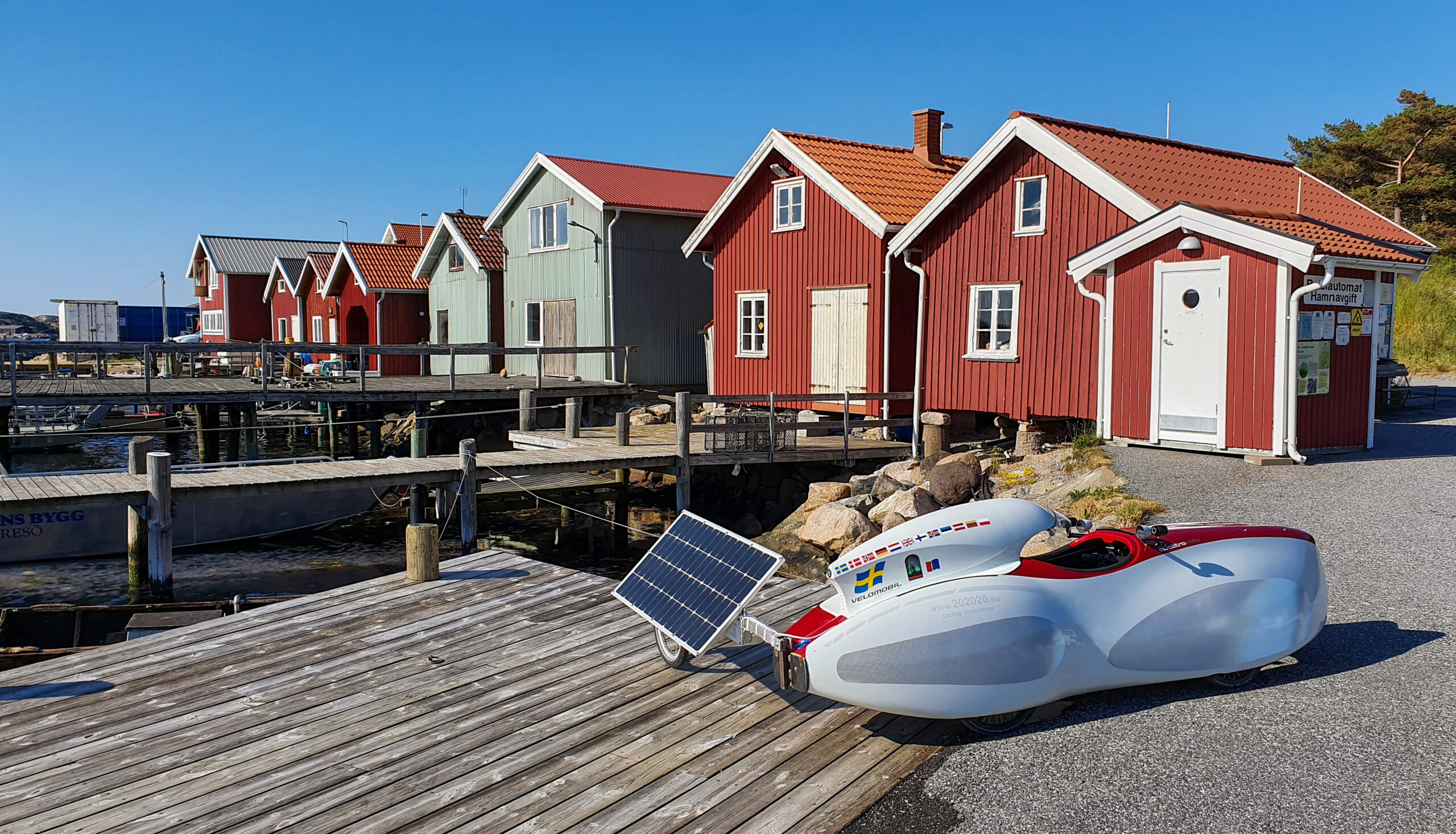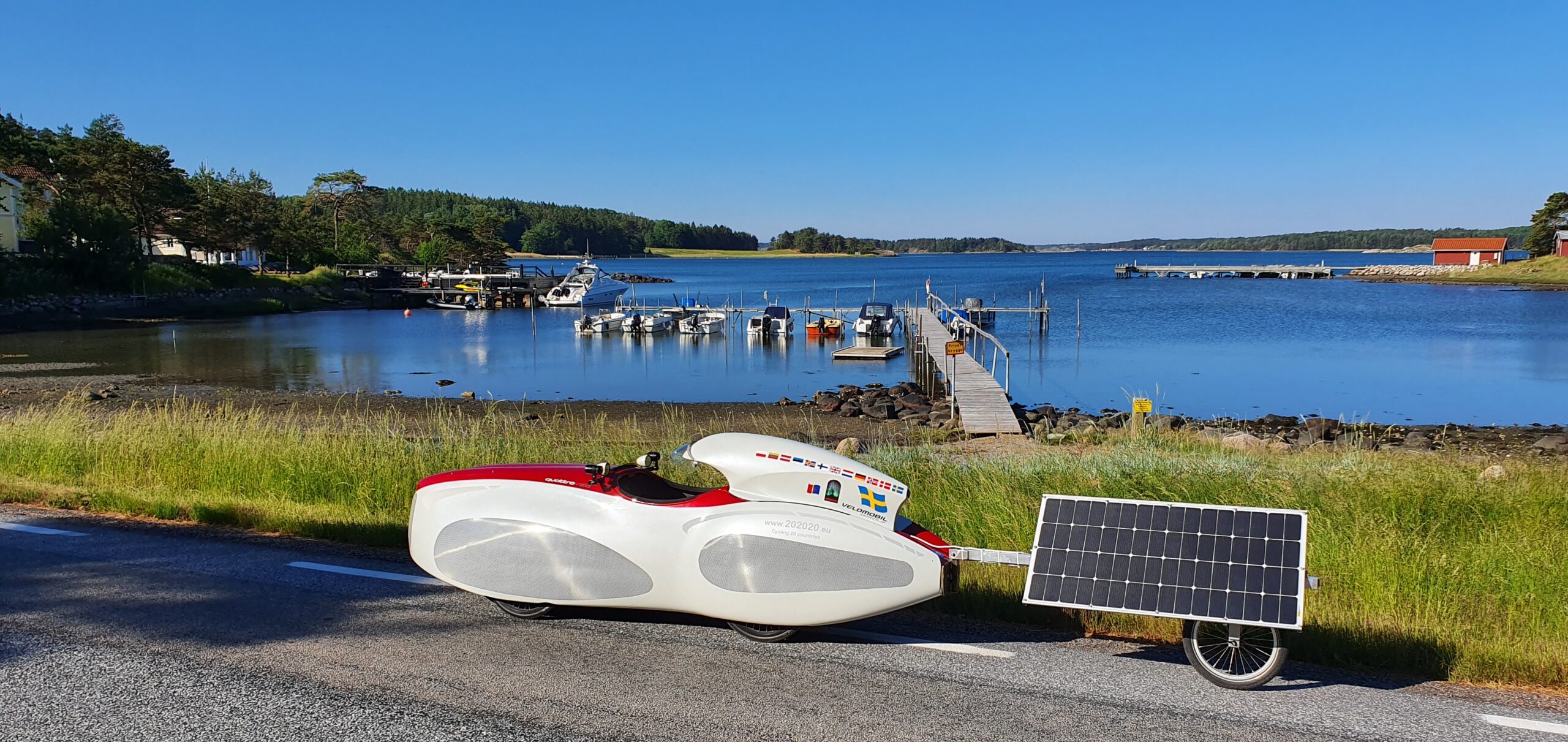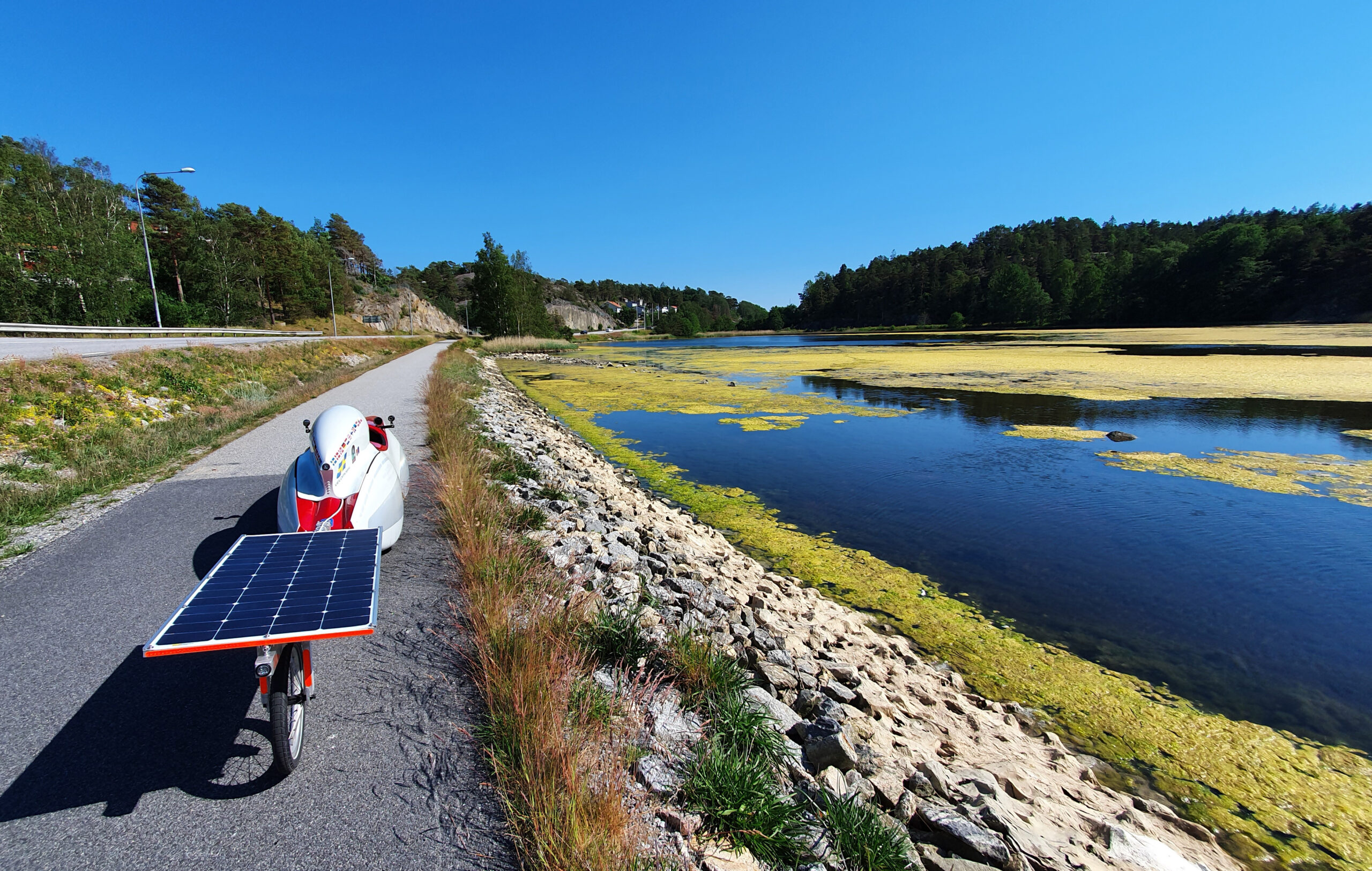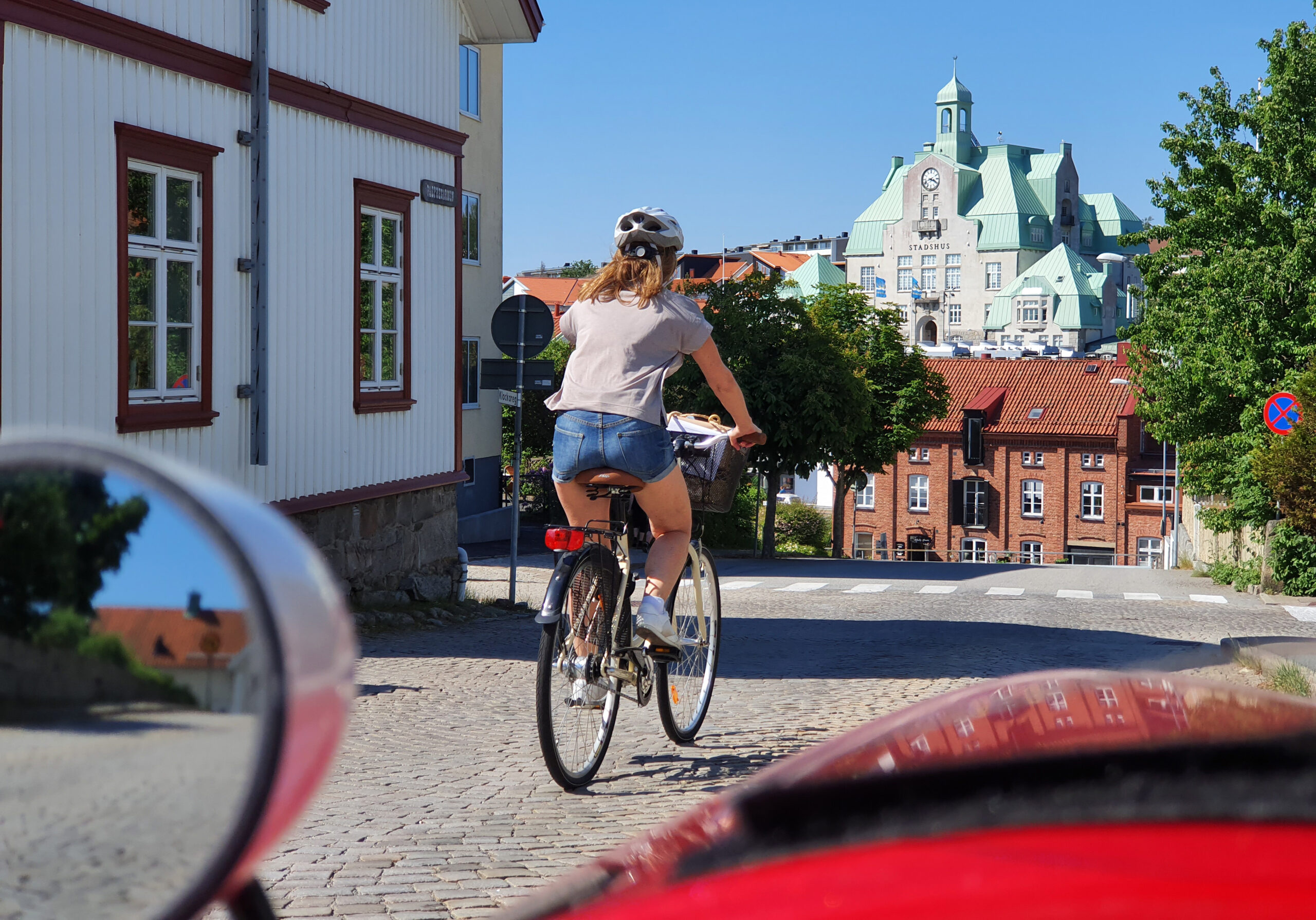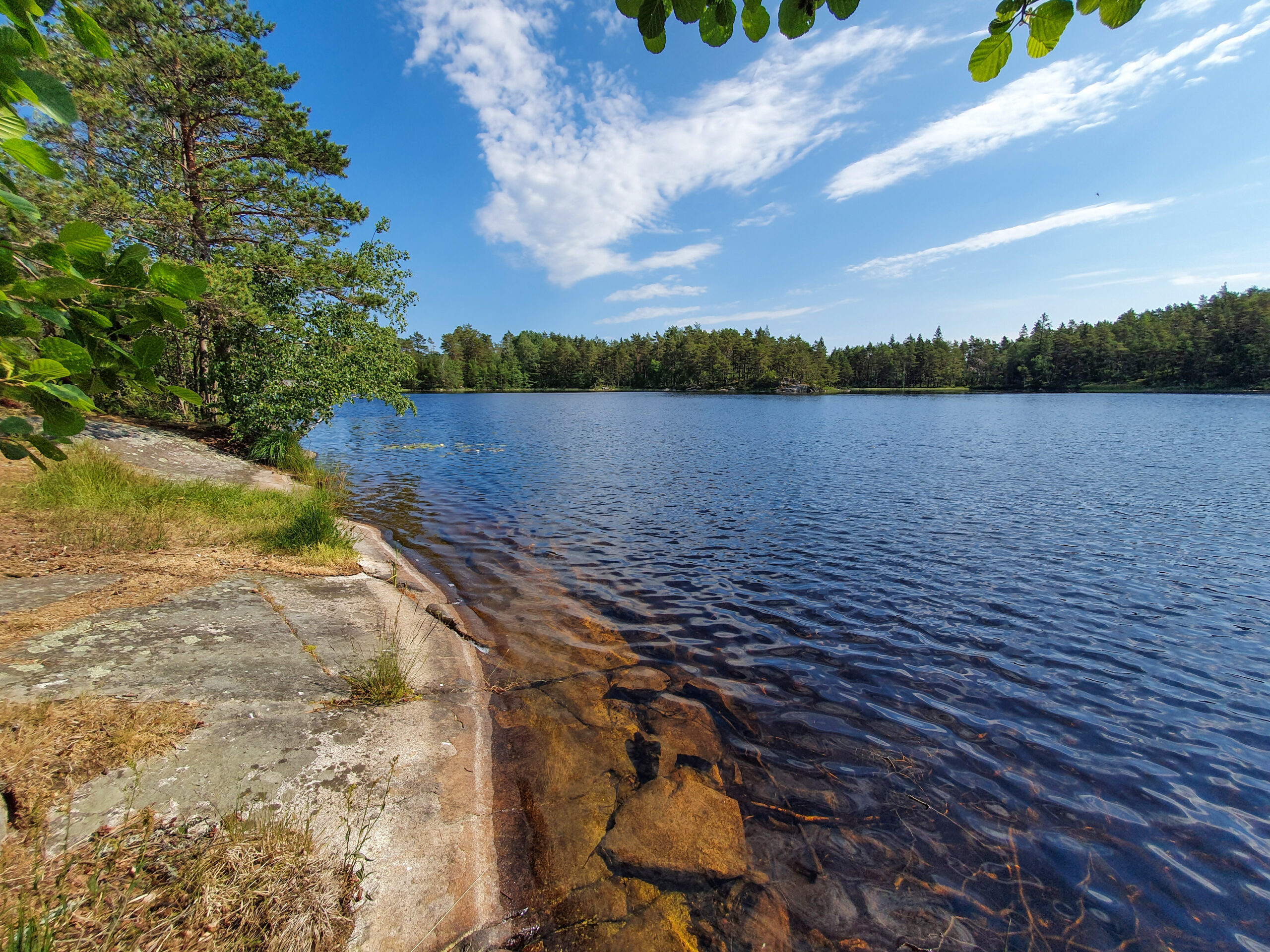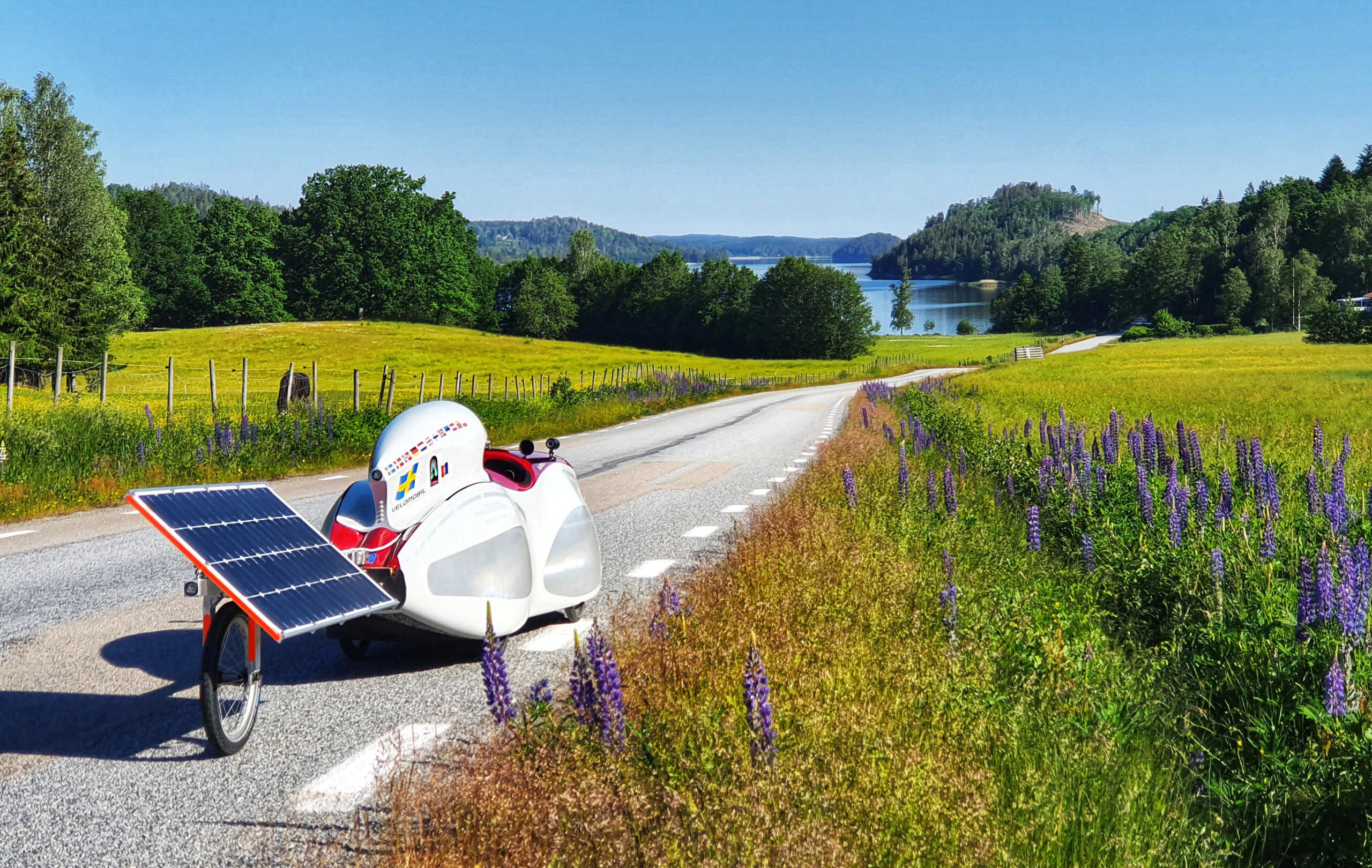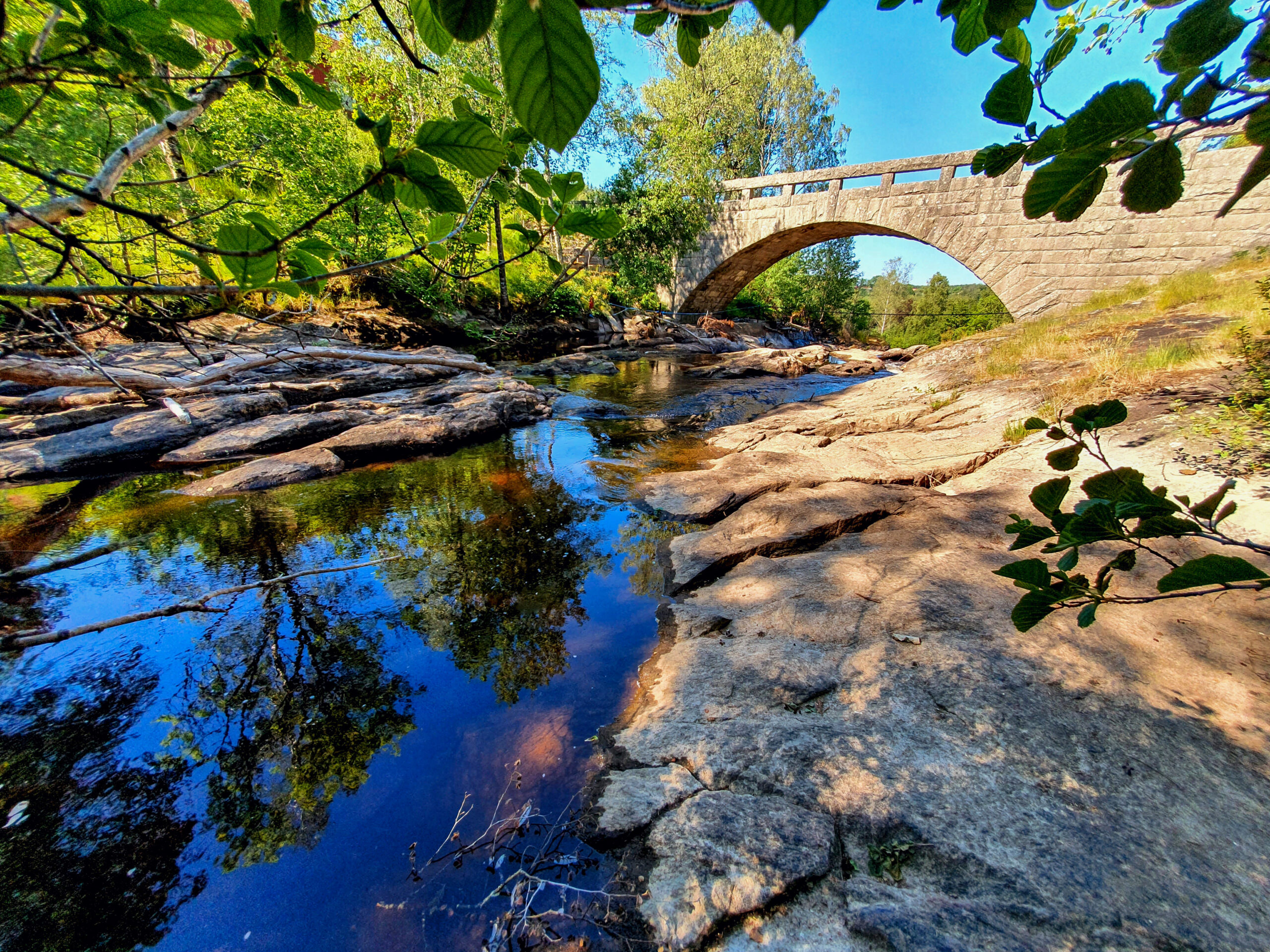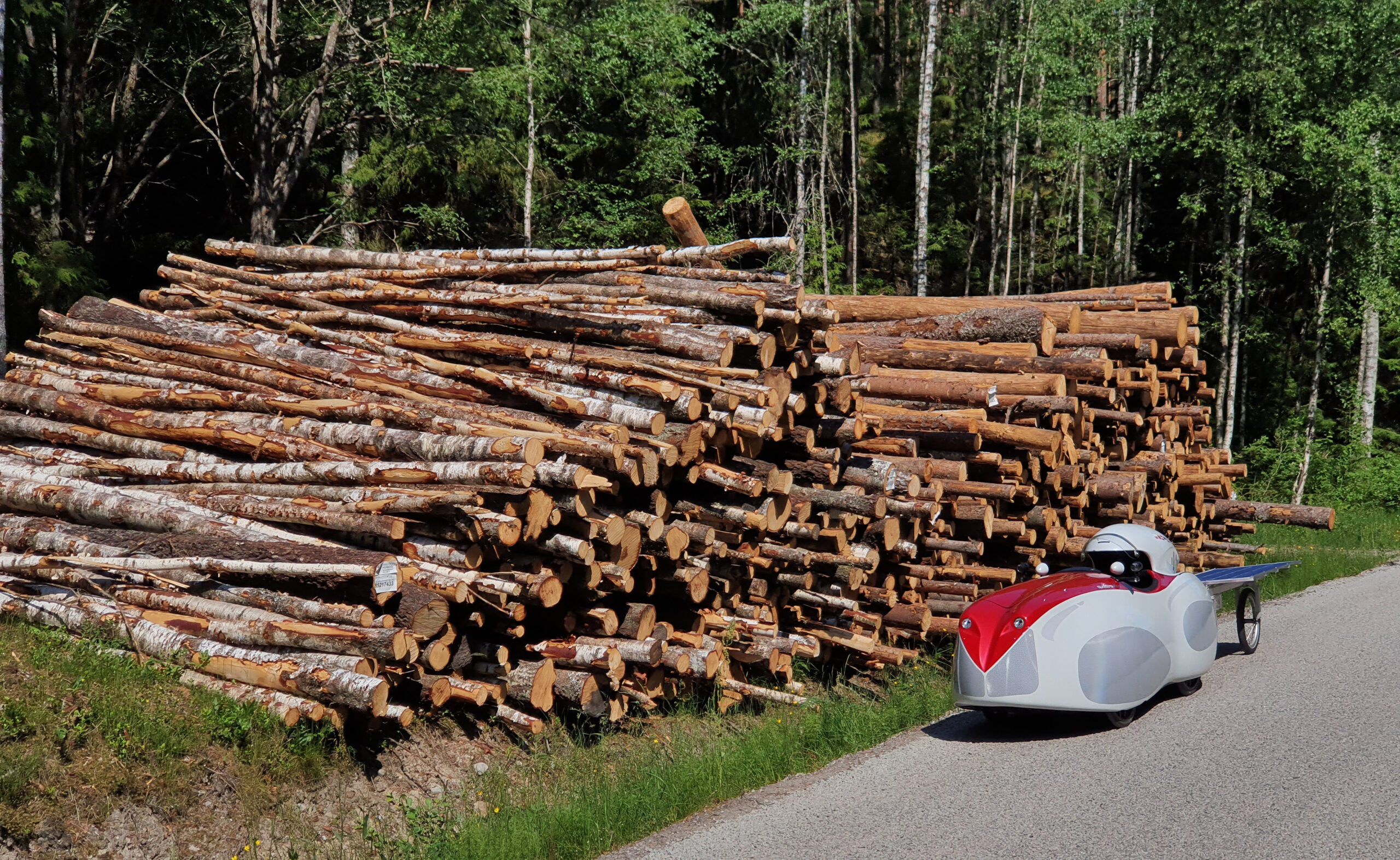 Lunch
Since we will be riding on different routes it might be very difficult to meet for lunch. For those riding far in the north it might be a good idea to bring a picnic basket to enjoy in the nature while you jump into a lake here or here. For others there is a less attractive pizzeria in Dingle and a road restaurant in Håby.
Farewell dinner
There is a restaurant and a shop at the camping in Unda. The restaurant closes at 21:00. Since this will be our last joint evening, it would be nice if we could all attend a farewell dinner together.
Long route, 141 km
https://ridewithgps.com/routes/32600676
Medium long route, 107 km
https://ridewithgps.com/routes/33034156
Medium Short route, 80.6 km
https://ridewithgps.com/routes/33034229
Short route, 60 km
https://ridewithgps.com/routes/32600622
Day 05
This is a perfect day for those who want to sleep a little longer in the morning and take it easy, but it only applies to those who are going to Stenungsund. Many of you will probably cycle all the way to Gothenburg.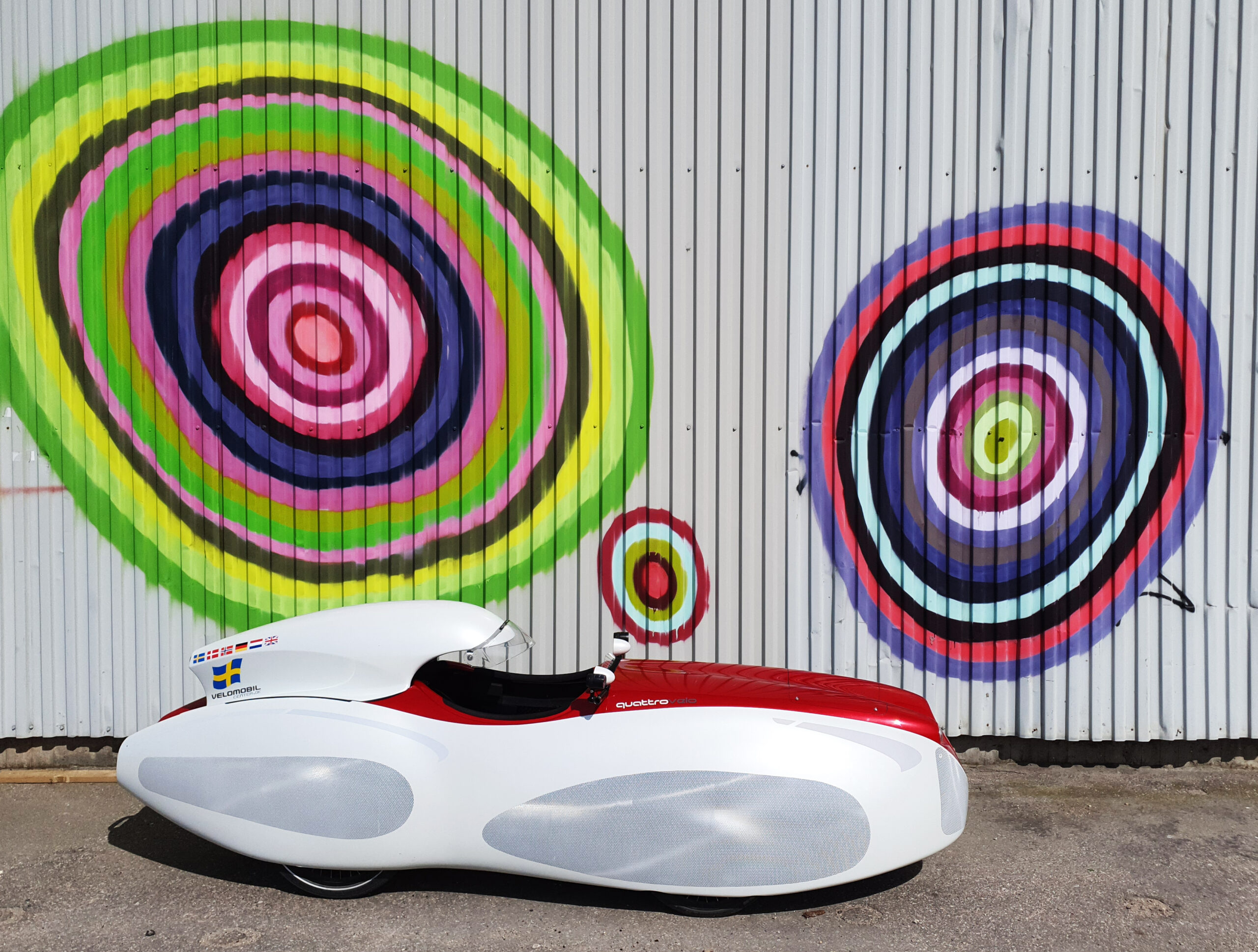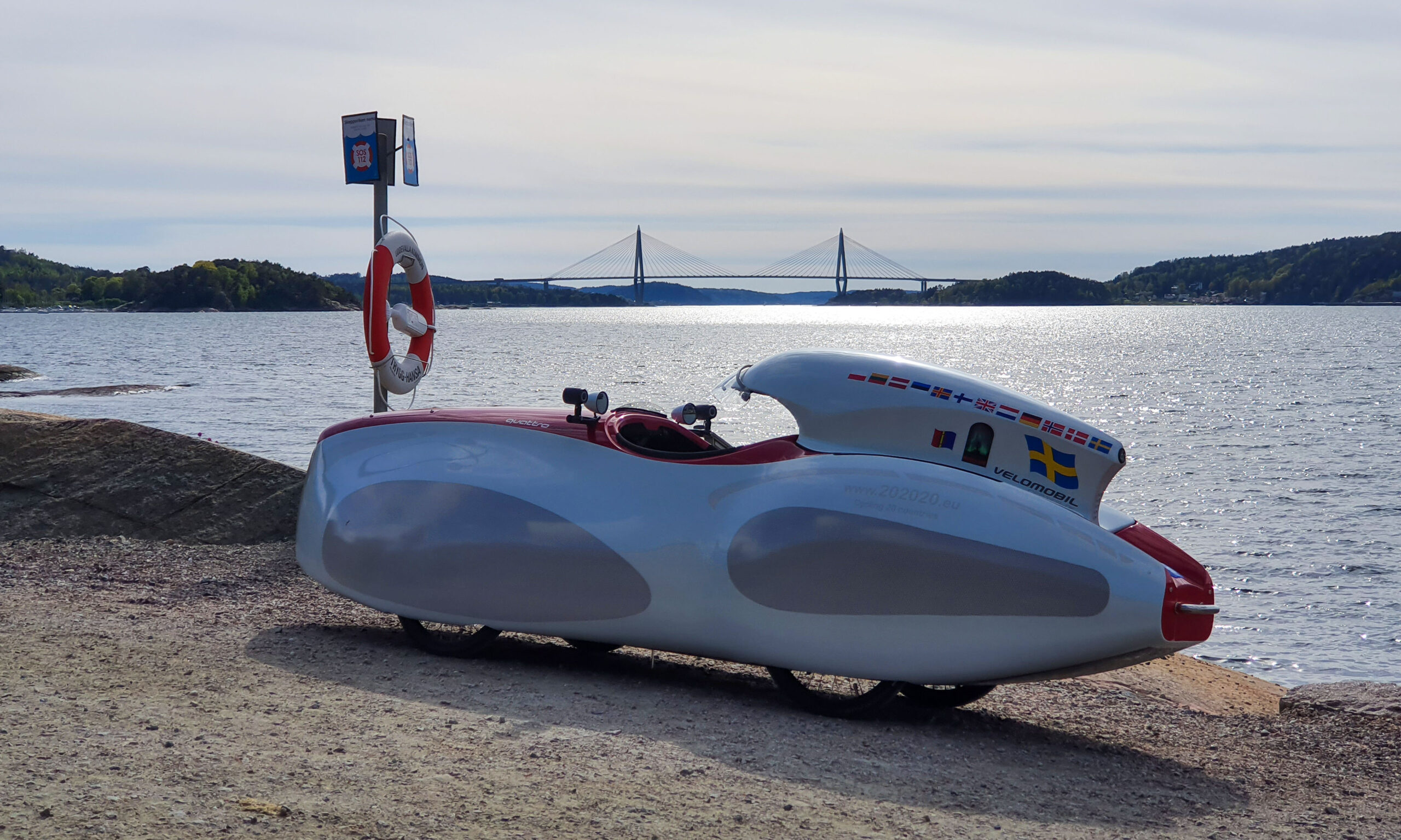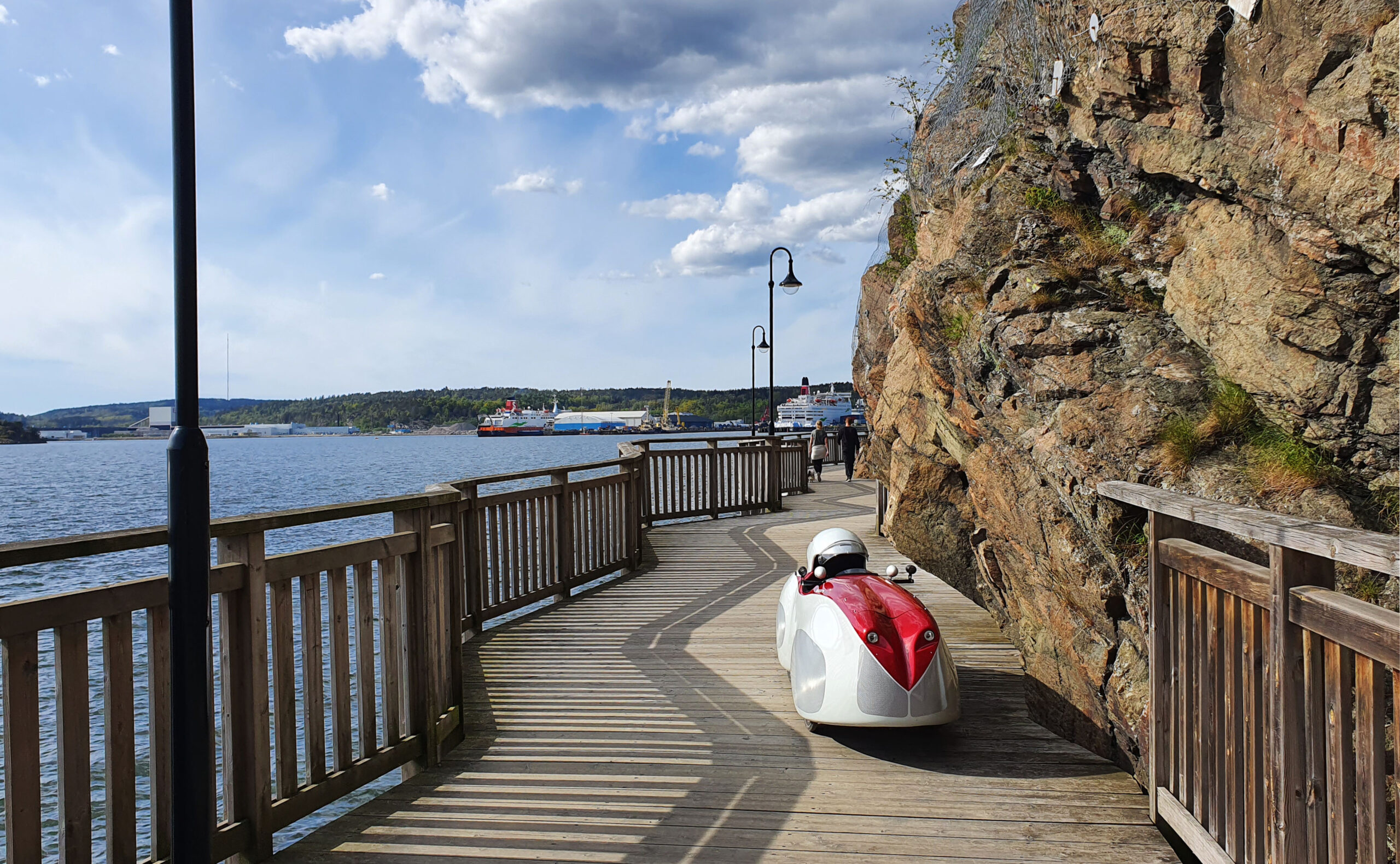 Lunch
Suggestion for those sleeping longer in the morning:
Chez Pierre in Uddevalla
Suggestion for those cycling to Gothenburg:
Mr Johanssons where they have a large bufé. You will have to park the velomobile close to Willys if you want to be able to see it from the second floor where the restaurant is located. There are some other restaurants in Stenungsund too.
Uddevalla-Stenungsund-Göteborg, 96.7 km
https://ridewithgps.com/routes/32479349
Help improve this page!
If you find broken links, misspellings or ambiguities, then we would be very grateful if you could send a message and tell us. Thanks!
Contact
Alve Henricson, e-mail alve @ henricson.eu (delete spaces in address).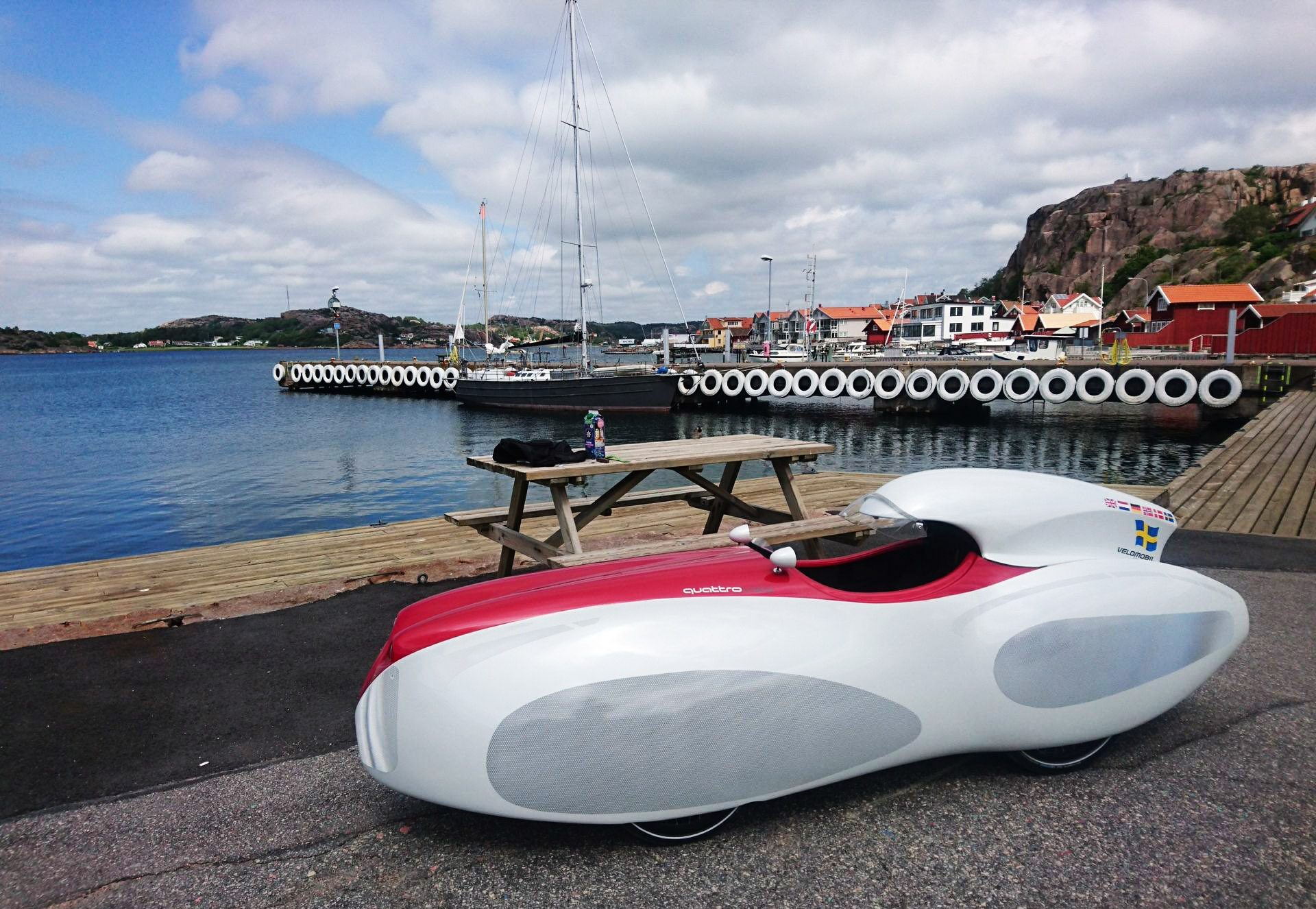 ---
Flashback written after the tour 5 July 2020
I am pleased to tell you that BVT 2020 was successful. This is very much due to the ability to choose routes of different lengths, but we also had a wonderfully nice group of cyclists which lifted the mood. Thank you all!
Results of the Rolling Resistance Comparison Test
https://ridewithgps.com/routes/33256786
Udo Krüger – 5.17 km – Quest – Rider 80 kg – Schwalbe Marathon back – Schwalbe Durano front – Flevotop
Emil Iversen – 5.11 km – Strada – Rider 99 kg – Shredda – No hood – Foam cover
Mattias Sjösvärd – 5.09 km – WAW – Rider 72 kg – Marathon Plus front & rear – Hood
Lasse Jennfors – 4.96 km – Quest XS – Rider 85 kg – Marathon plus – No hood – Foam cover
Jan Skopal – 4.80 km – Quattrovelo – Rider 91 kg – Marathon plus – Race hood
Alexander Gunnarsson – 4.19 km – Strada – Rider 75 kg – Marathon plus front & Almotion back – No hood – No foam cover
Sven Norberg – 4.06 km – Strada – Rider 85 kg – Marathon Plus and Marathon Almotion – No hood – No foam cover
Pete Gilbreath – 3.22 km – Scorpion trike – Rider 93 kg – Trike fairing
Alex Hofvander – 2.55 km – Solar trike Hp Scorpion – Rider 104 kg – Marathon Plus
Some photos taken during the Bohus Velomobile Tour
Please note:
You are welcome to download and use the routes from Ride With GPS. I hope you can enjoy the magnificent landscape of Bohuslän in Sweden!
Let's meet again!