This is a report in pictures of my trip by velomobile (bicycle) along the eastern side of the Adriatic Sea. The big question when I started this leg, was whether I would be allowed to cross all borders, even out and back into the EU. Rumors spread that several cyclists had to make major detours and were often denied passage because of the covid restrictions. My goal was to visit all the countries along the Adriatic Sea.
All photos in this blog entry are taken with my mobile phone.
Croatia
I did arrive at the Adriatic Sea the 26th of August. You can read more about it in previous entry.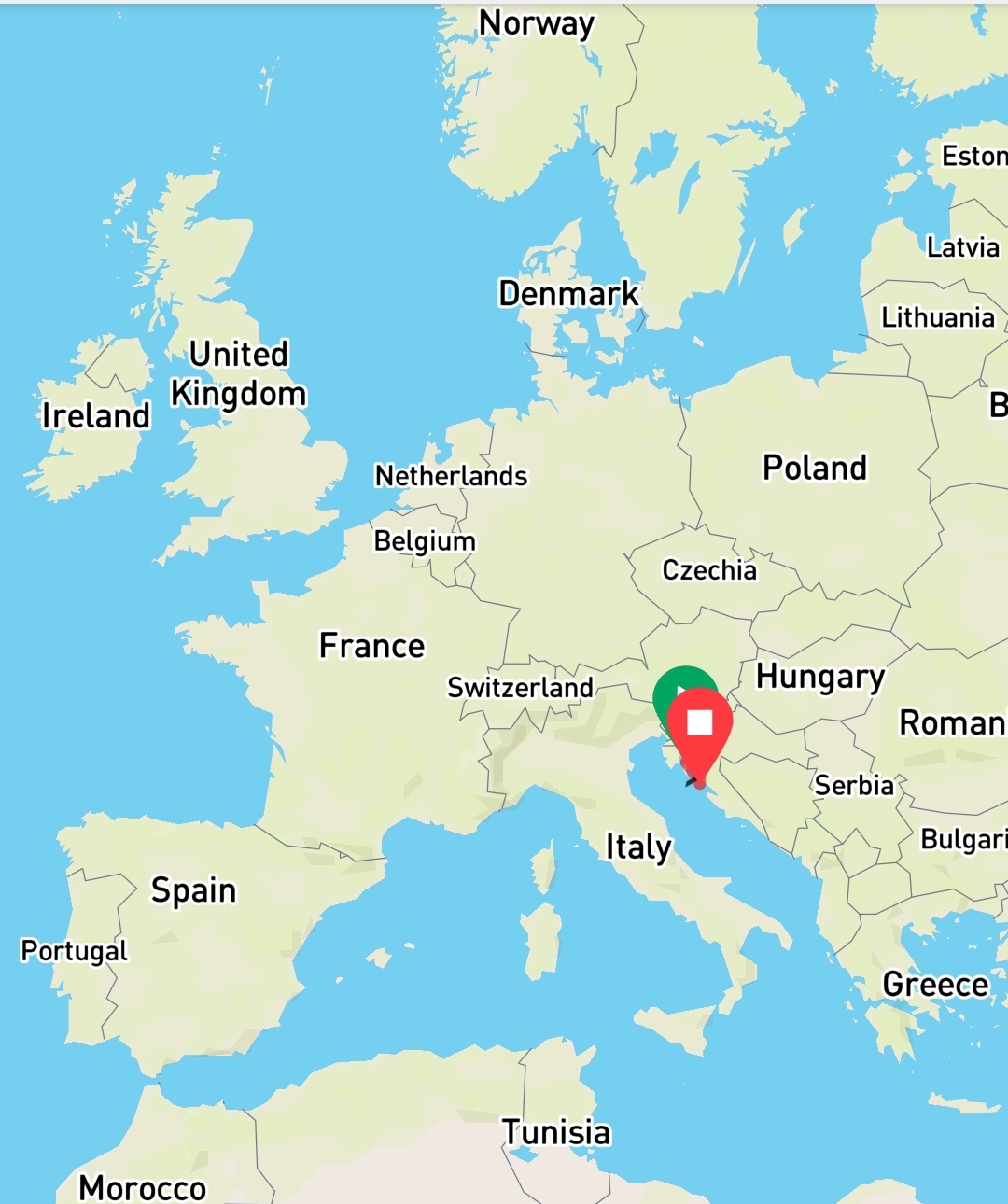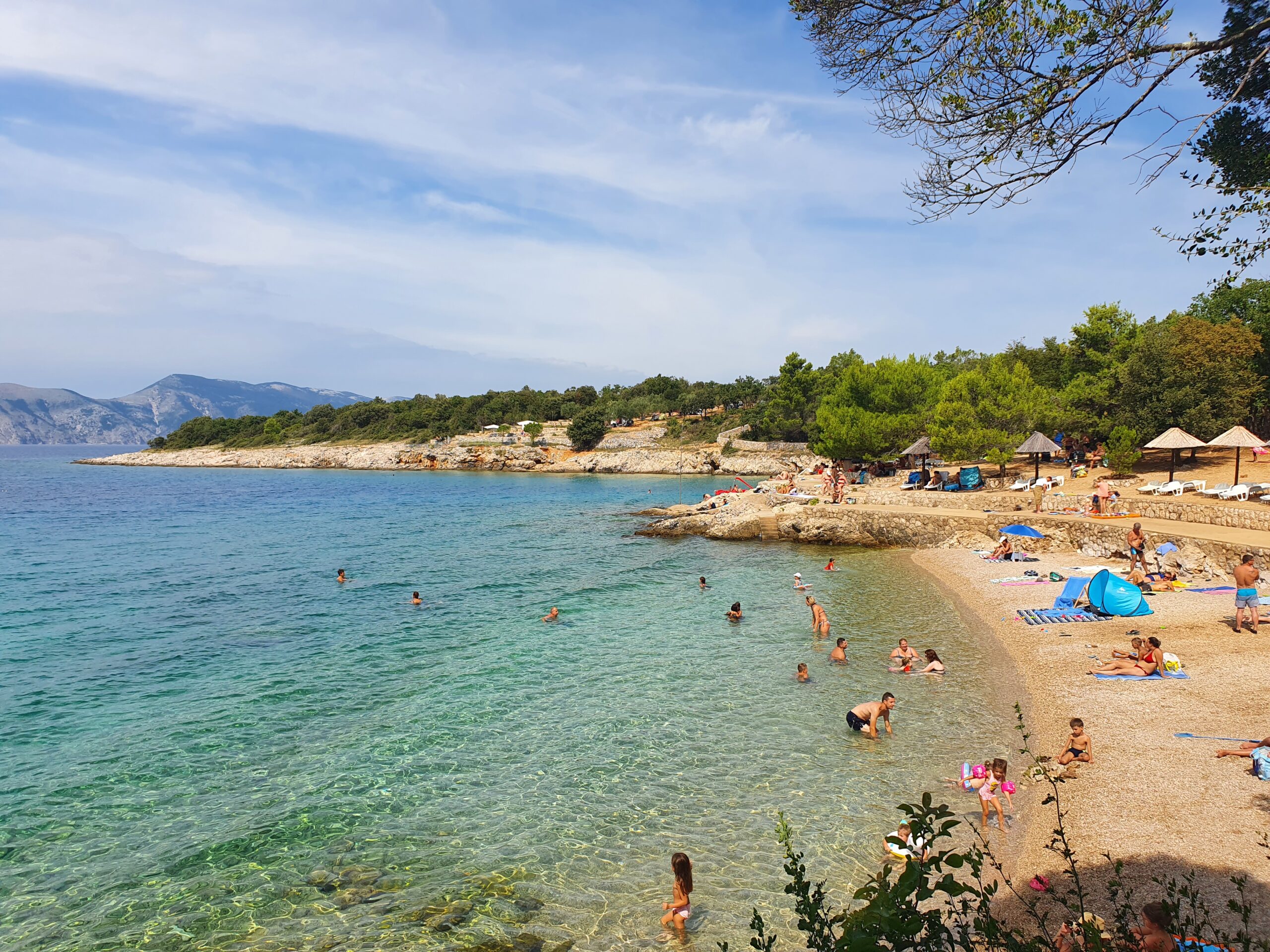 I very quickly had to realise that life in this part of the world is not different to other places. If there are natural resources to take advantage from, then those are used to the maximum, often without taking considerations on the effects. This is a beautiful area and perfect for caravan campers, but I felt a bit disappointed since I was more looking to find prestine nature, not Disney-like camping resources. The more untouched areas where on the small islands away from the main roads.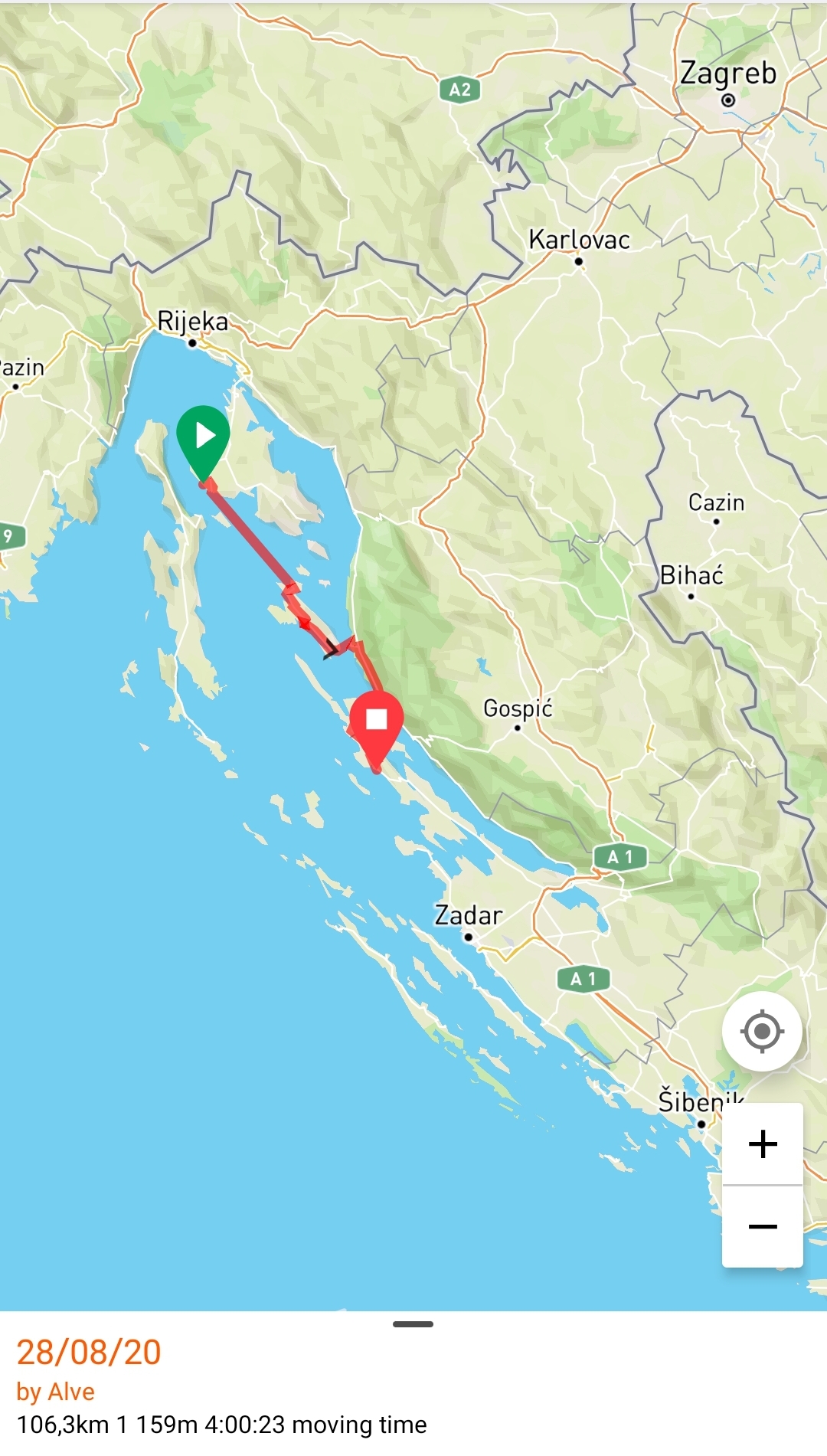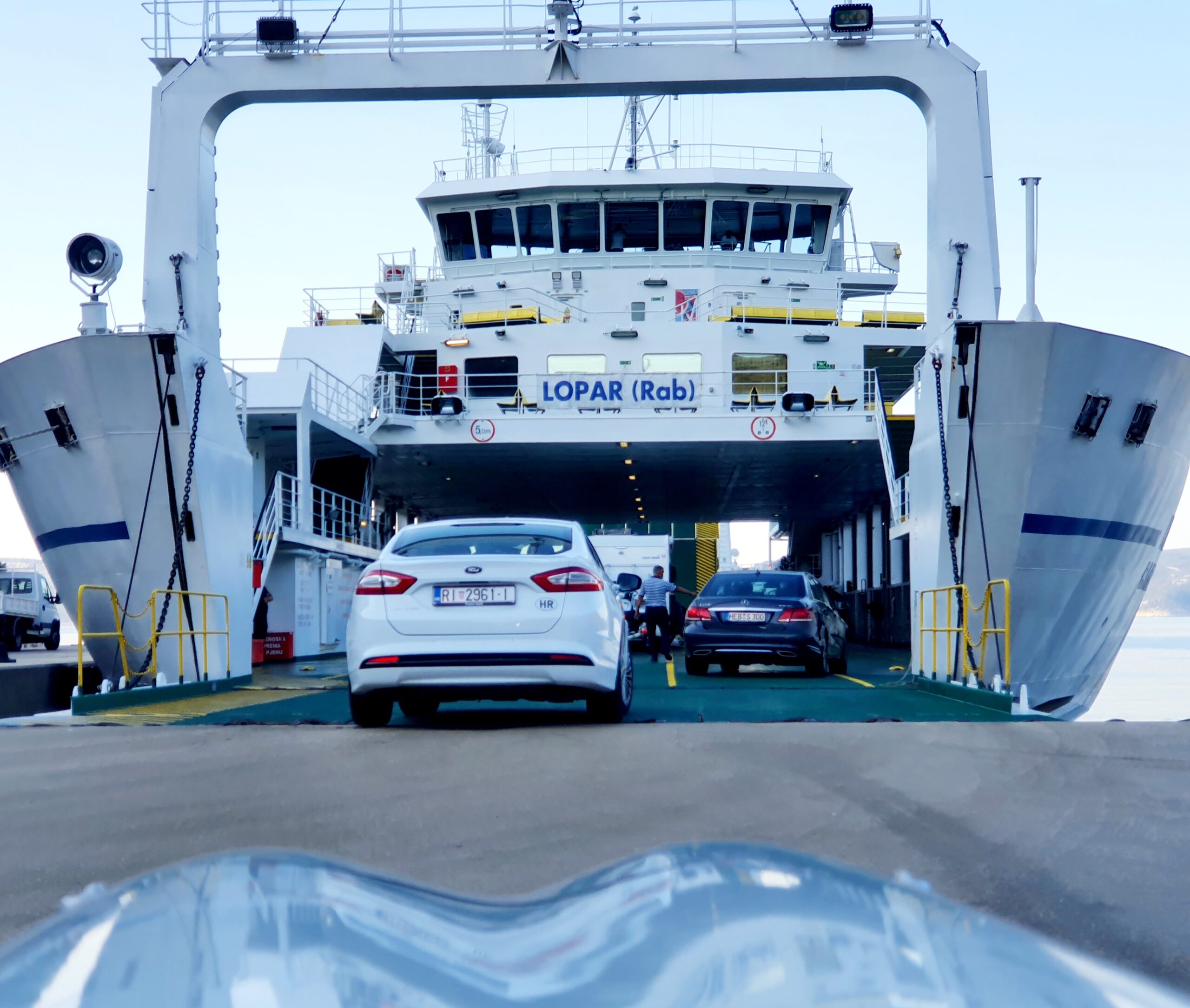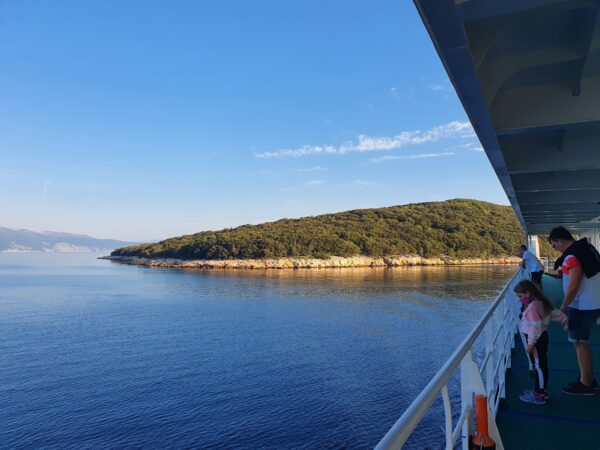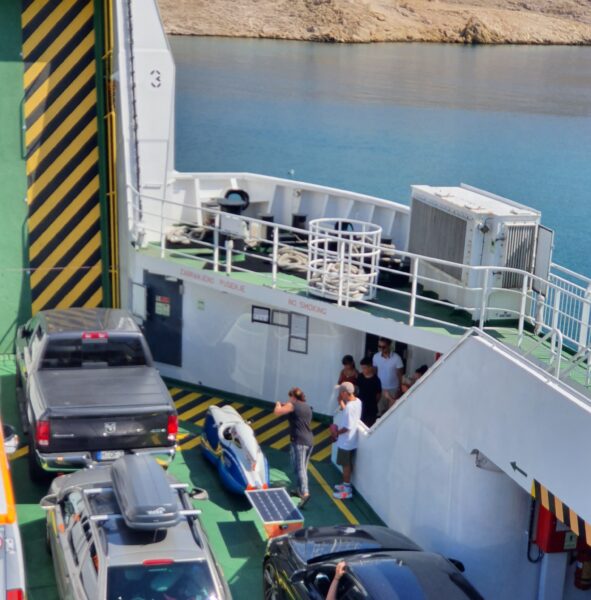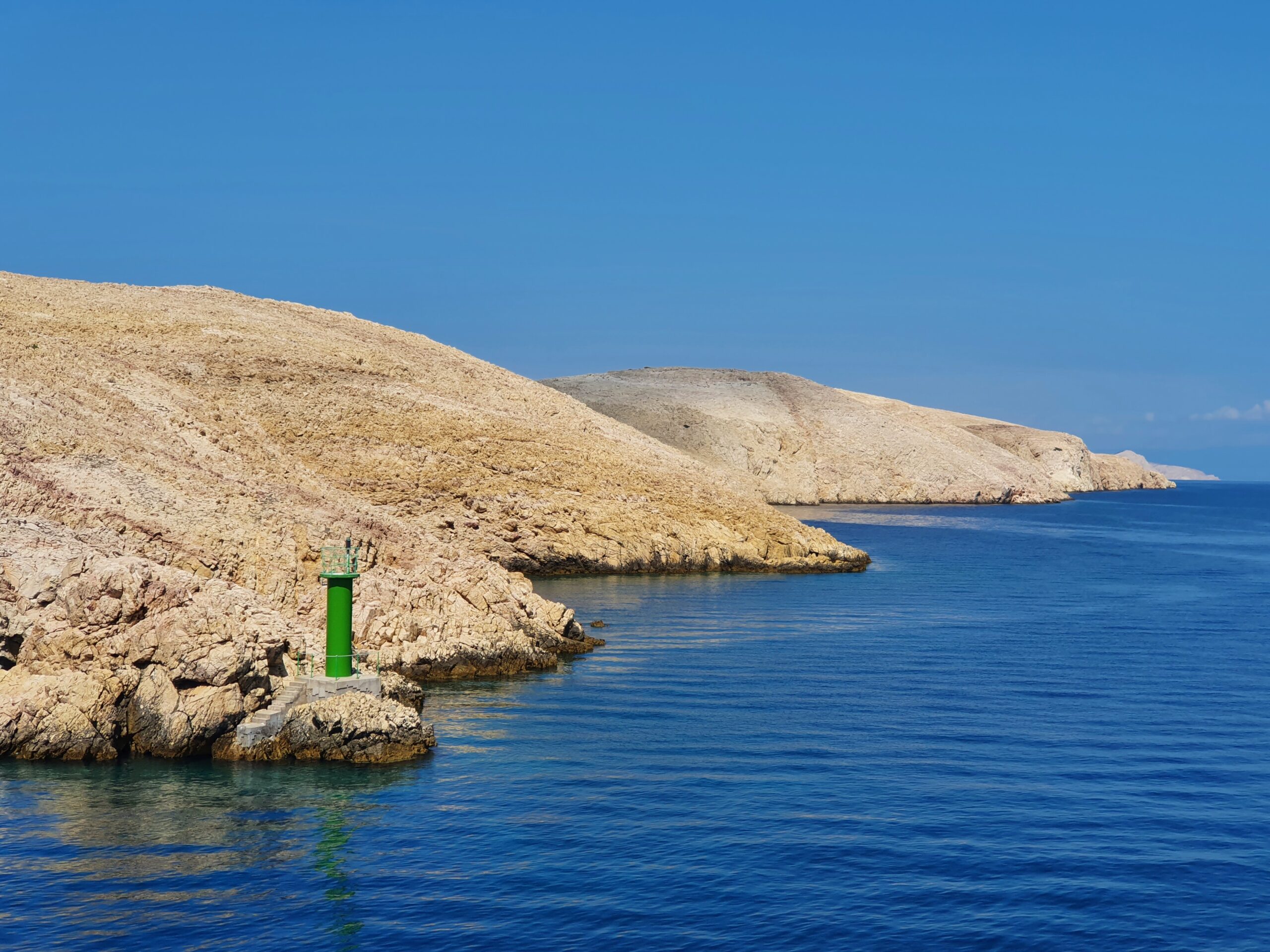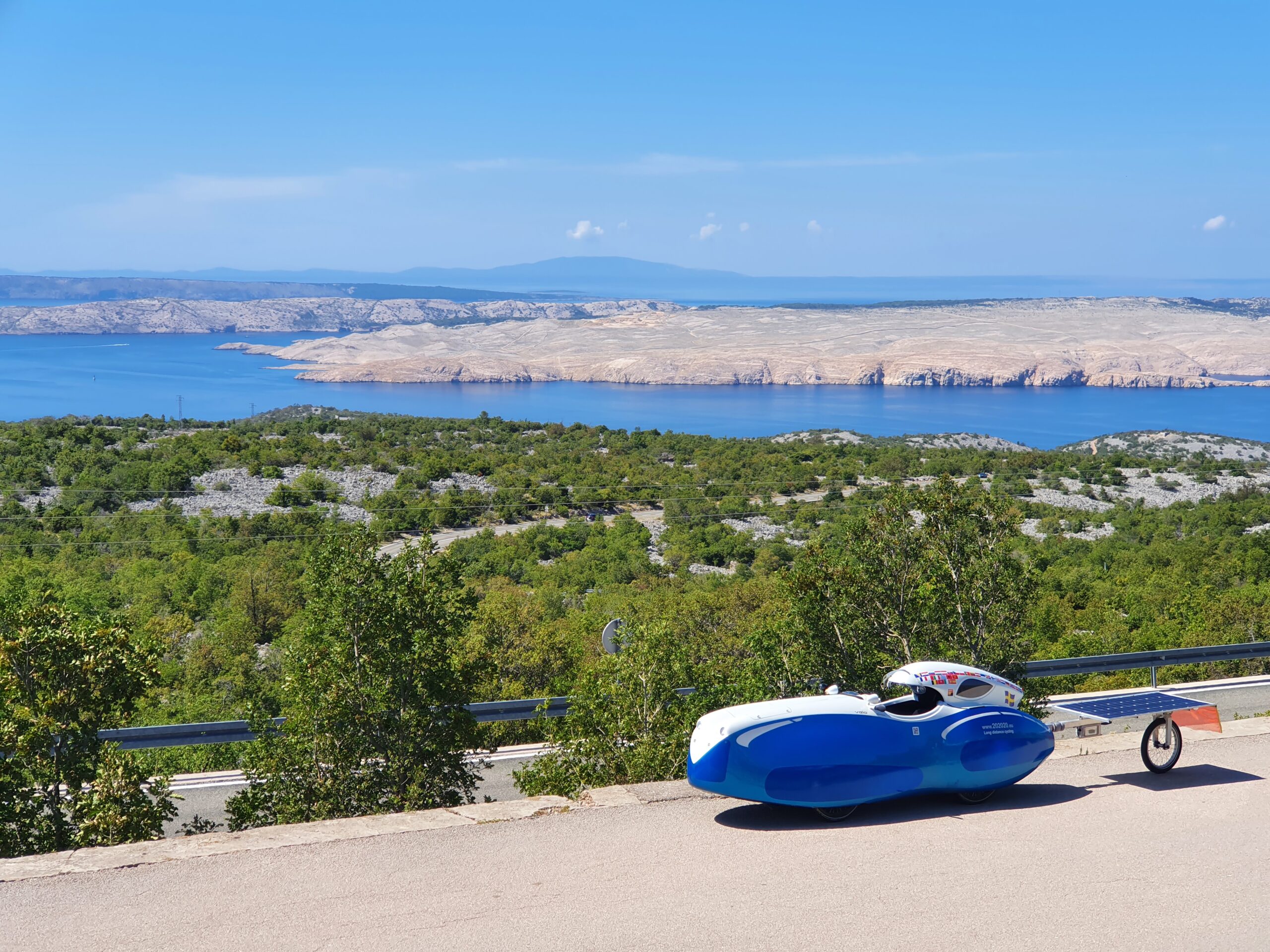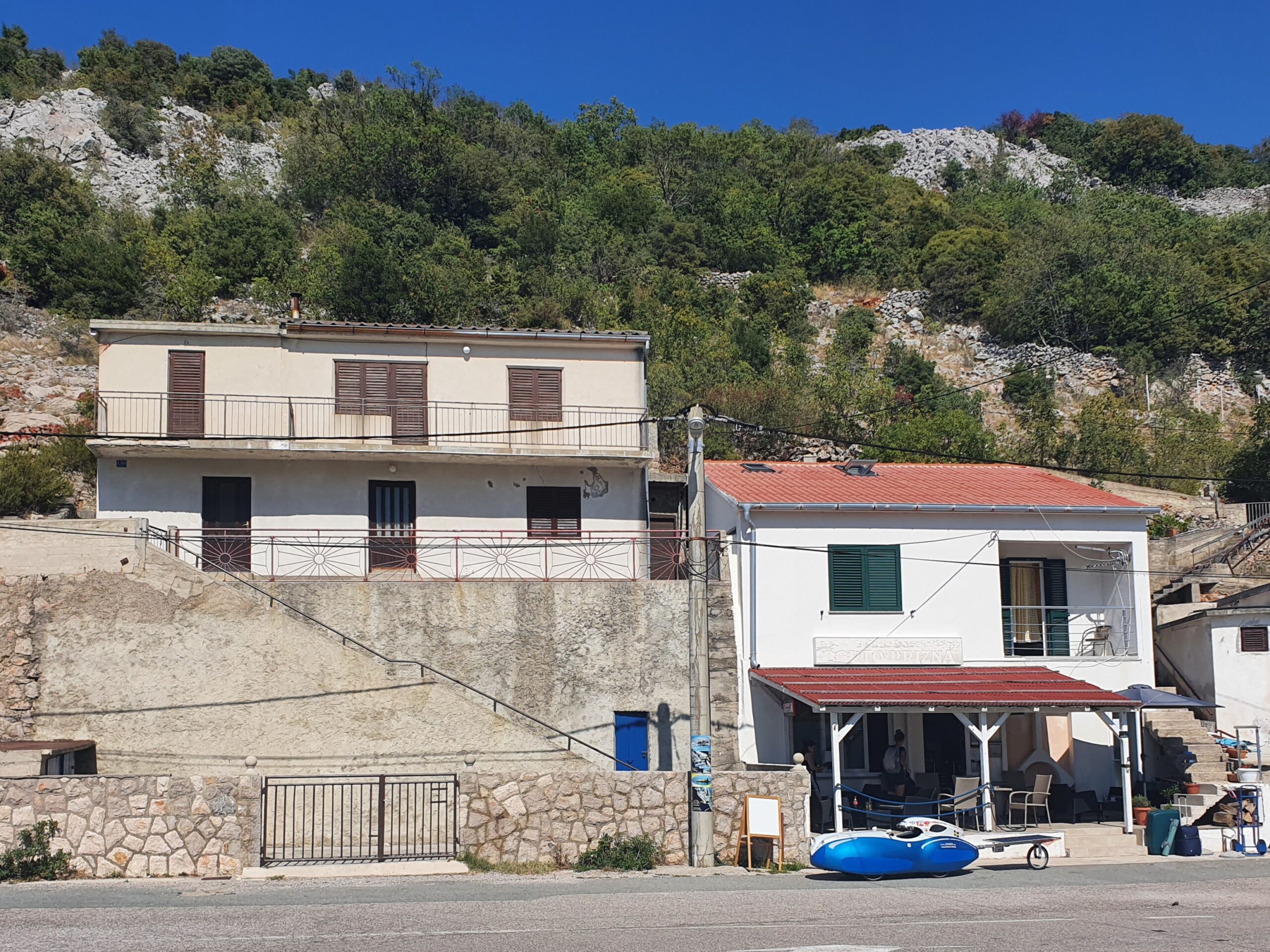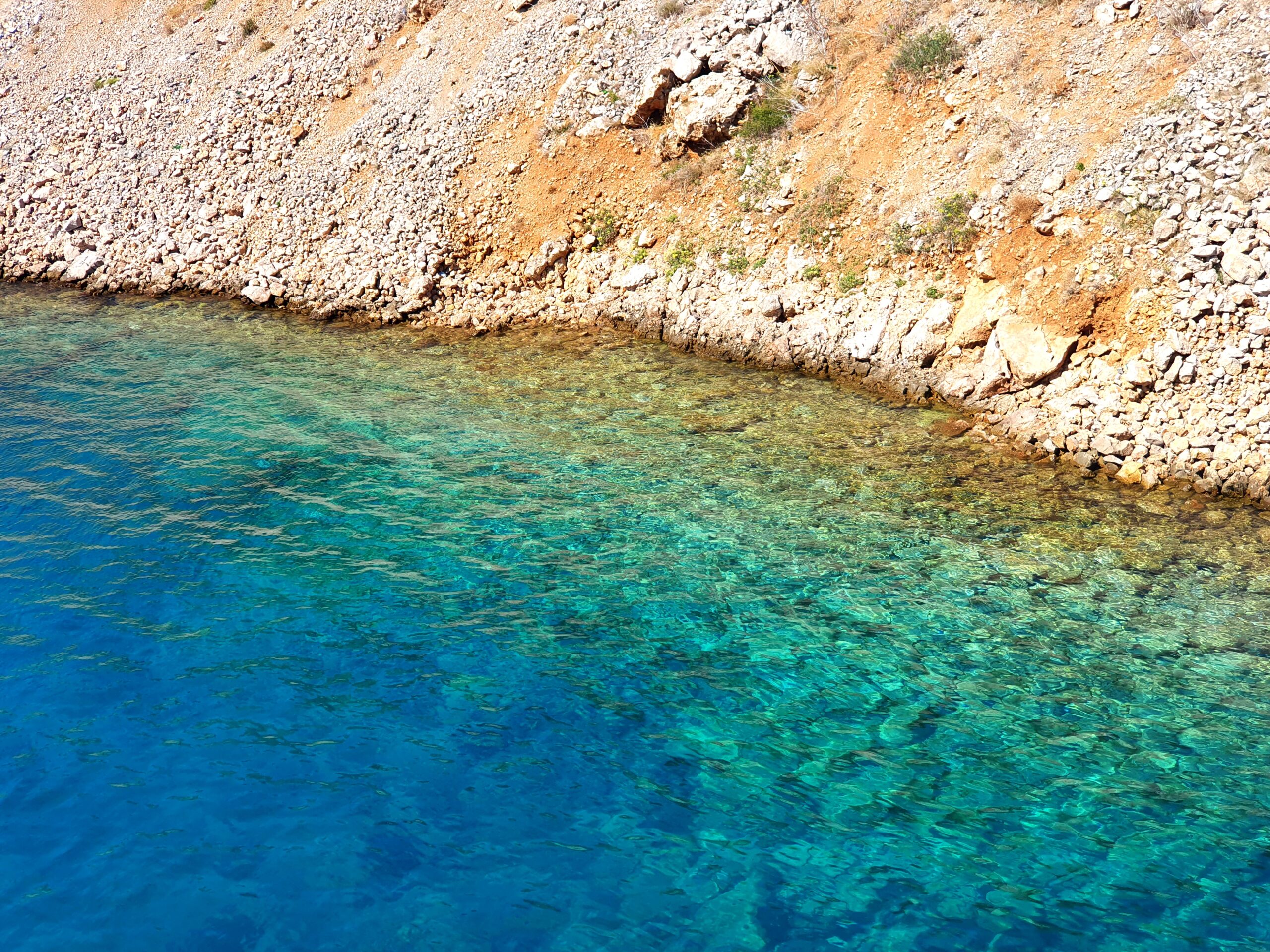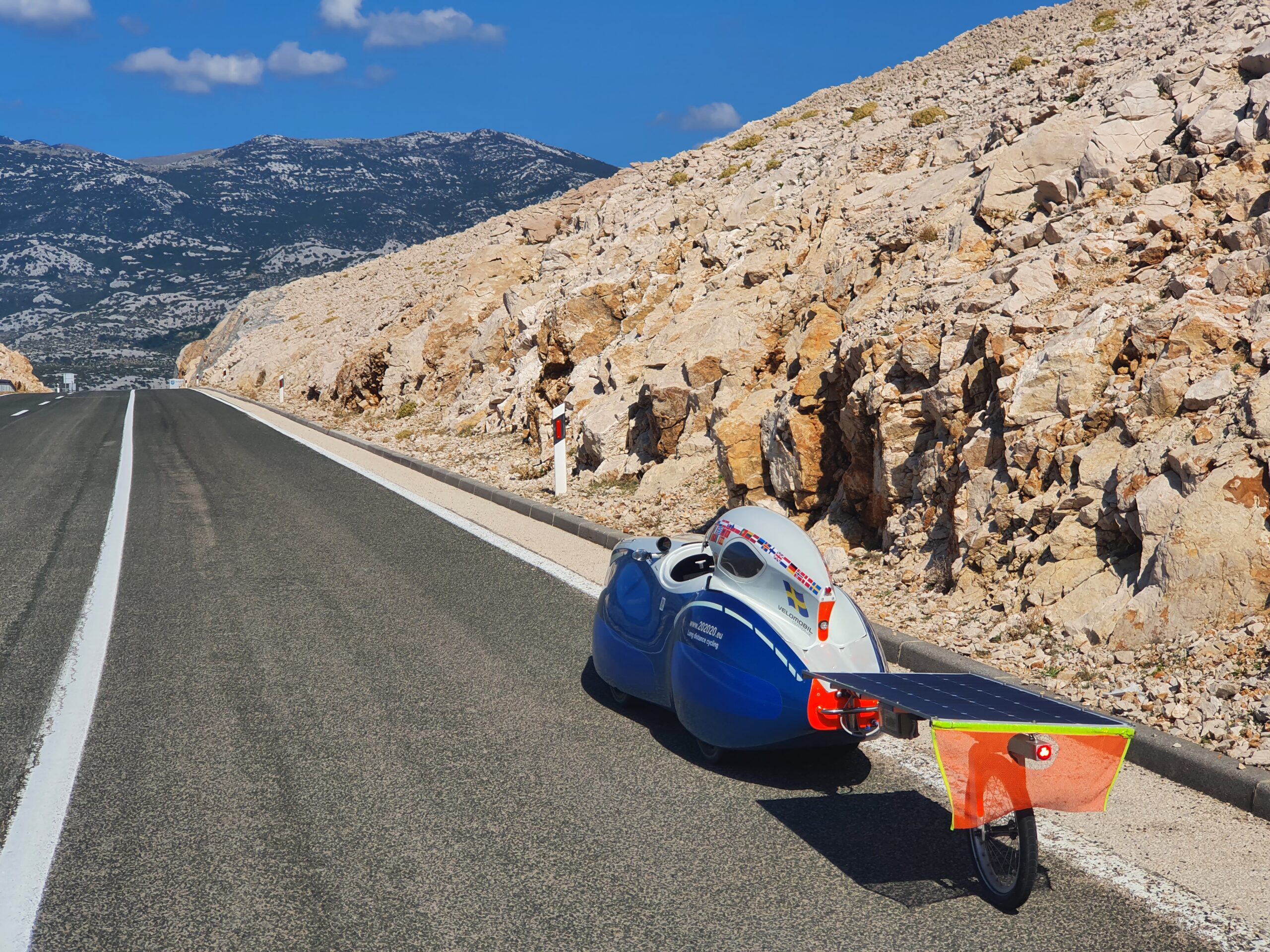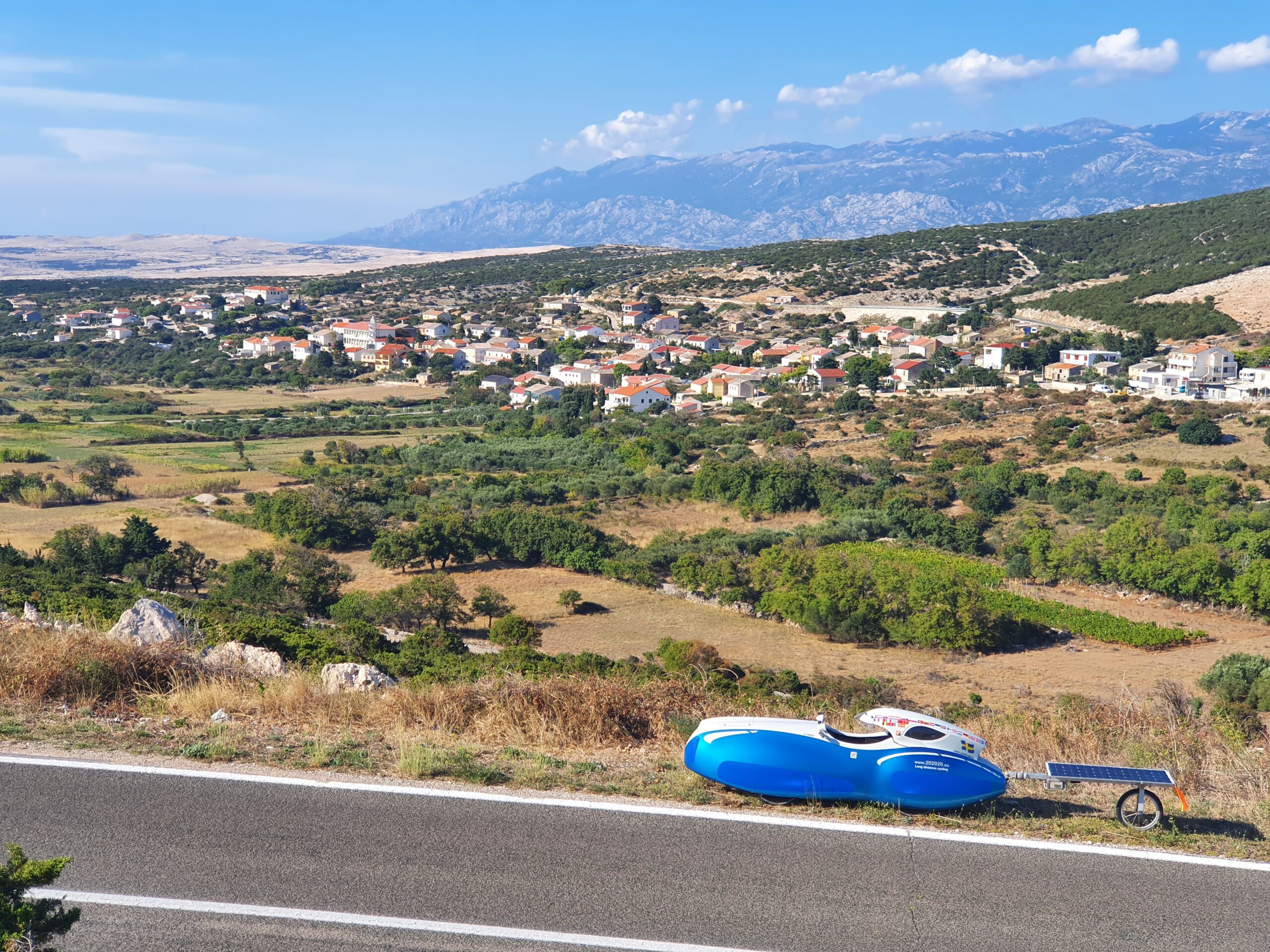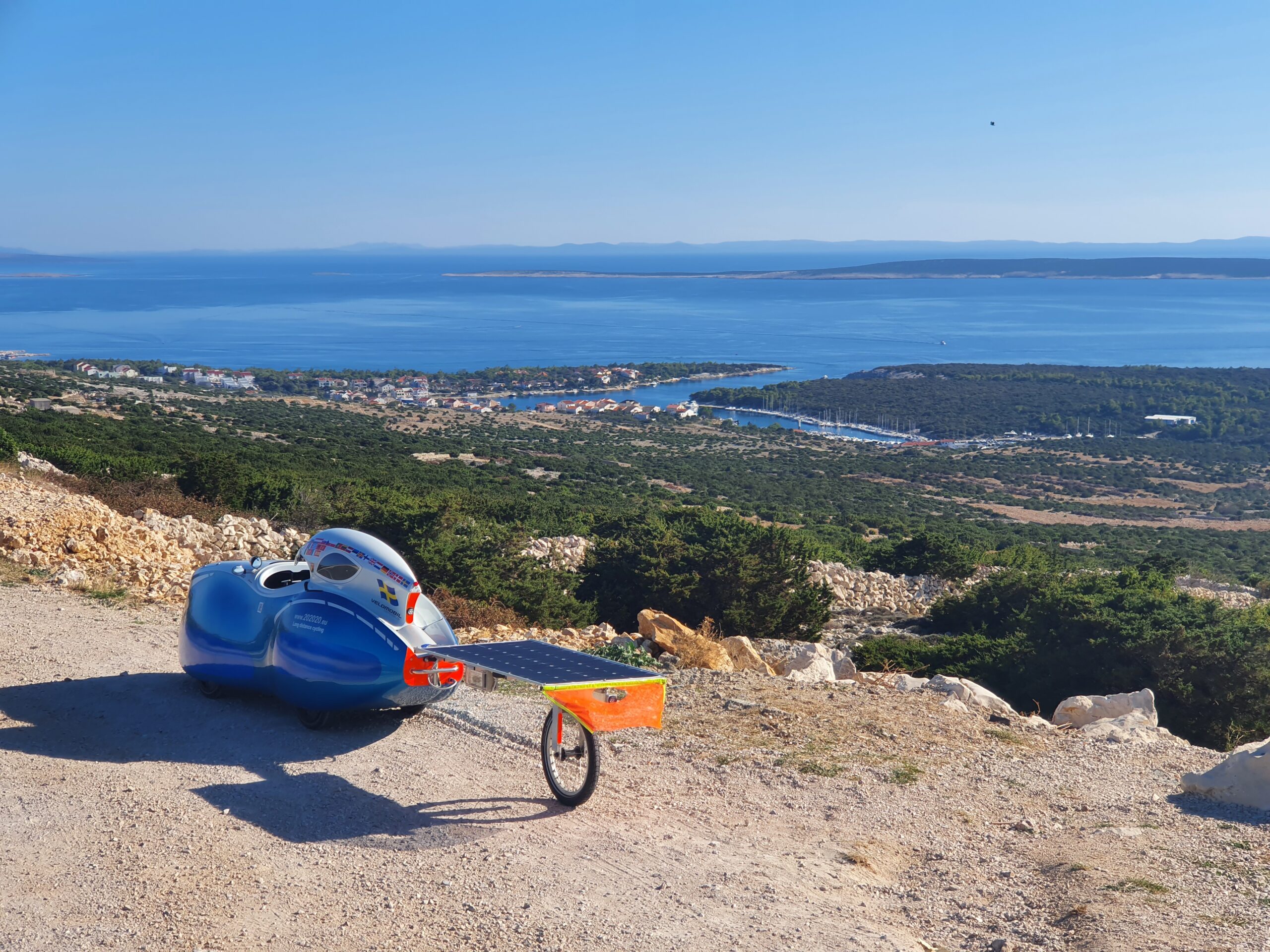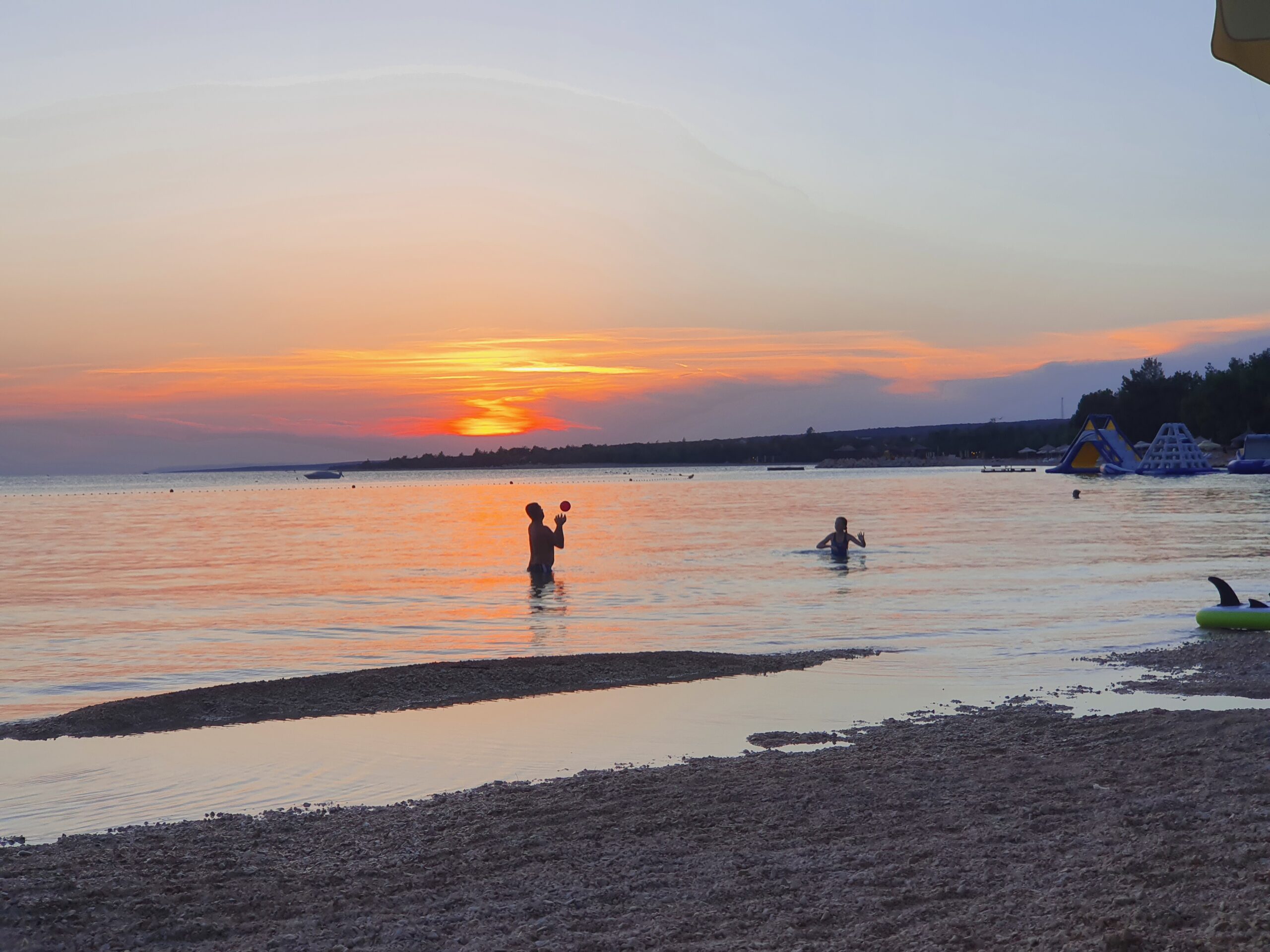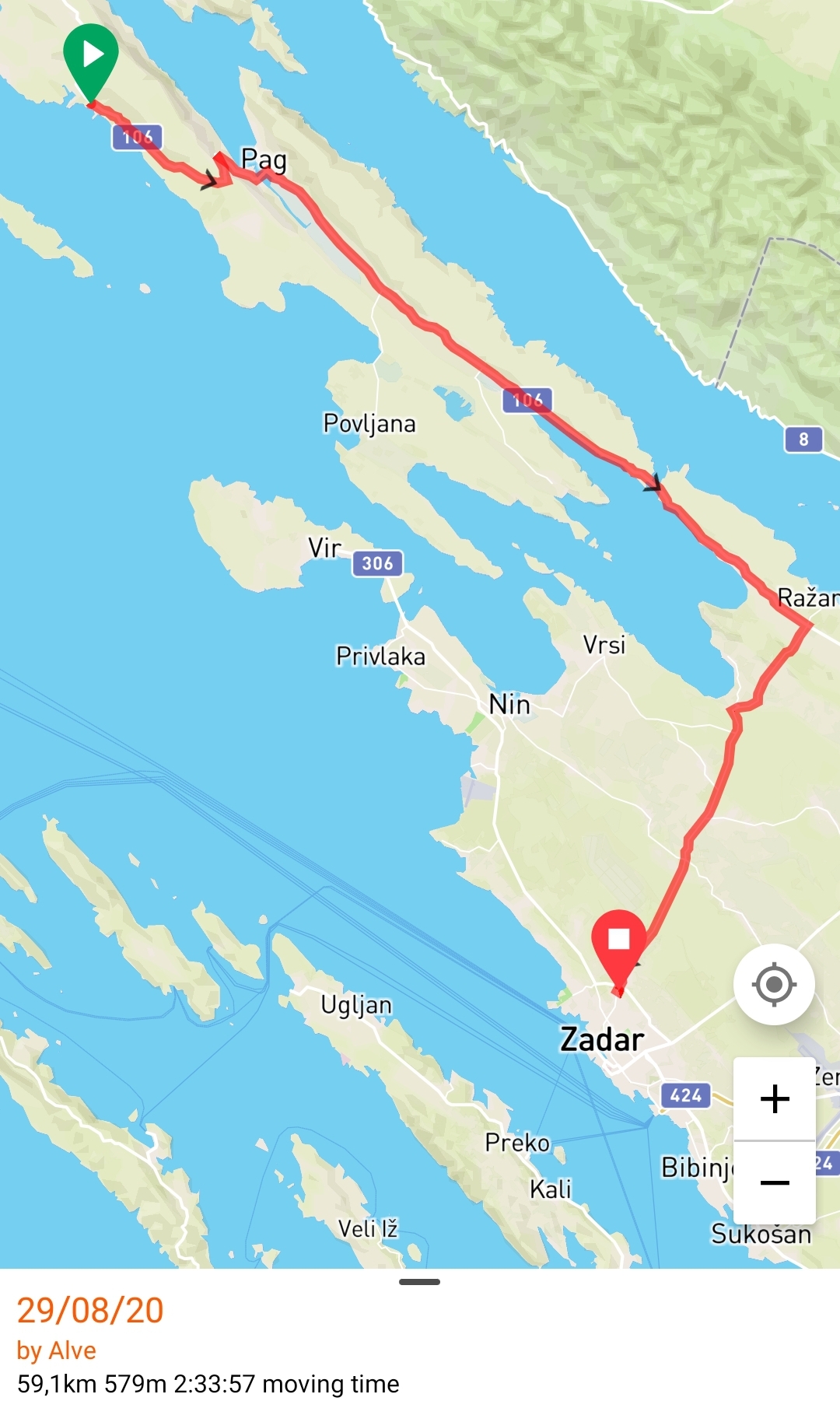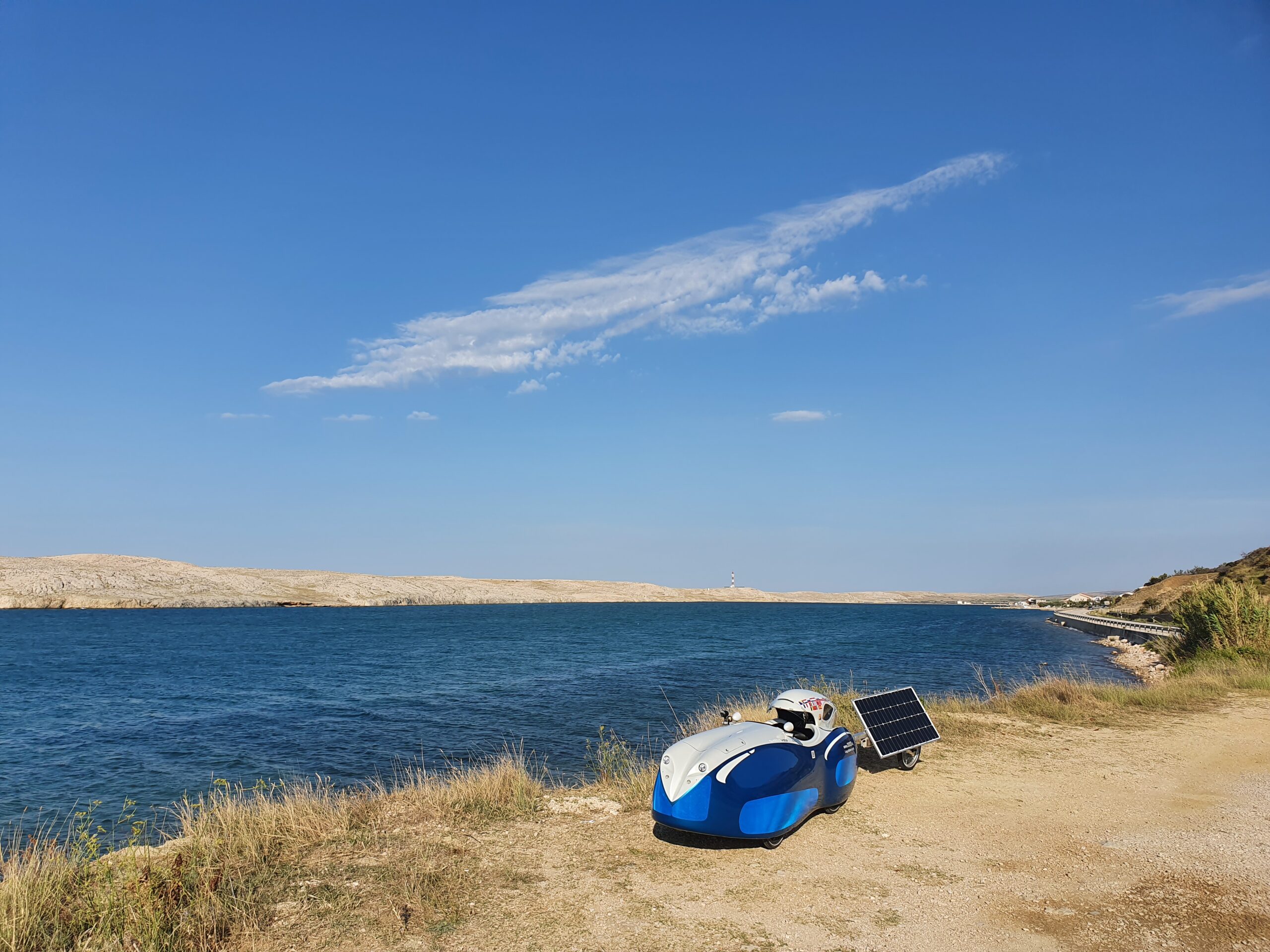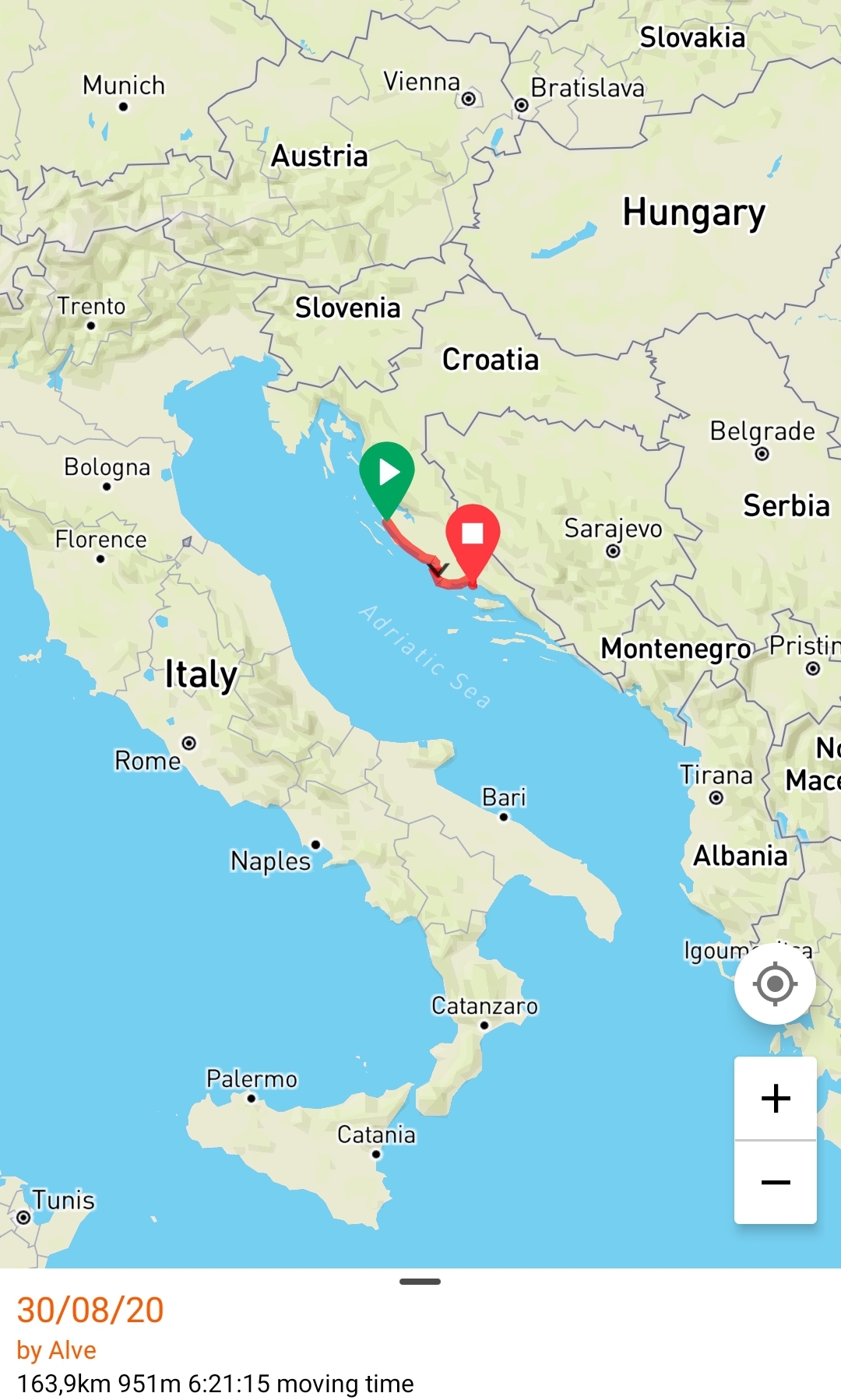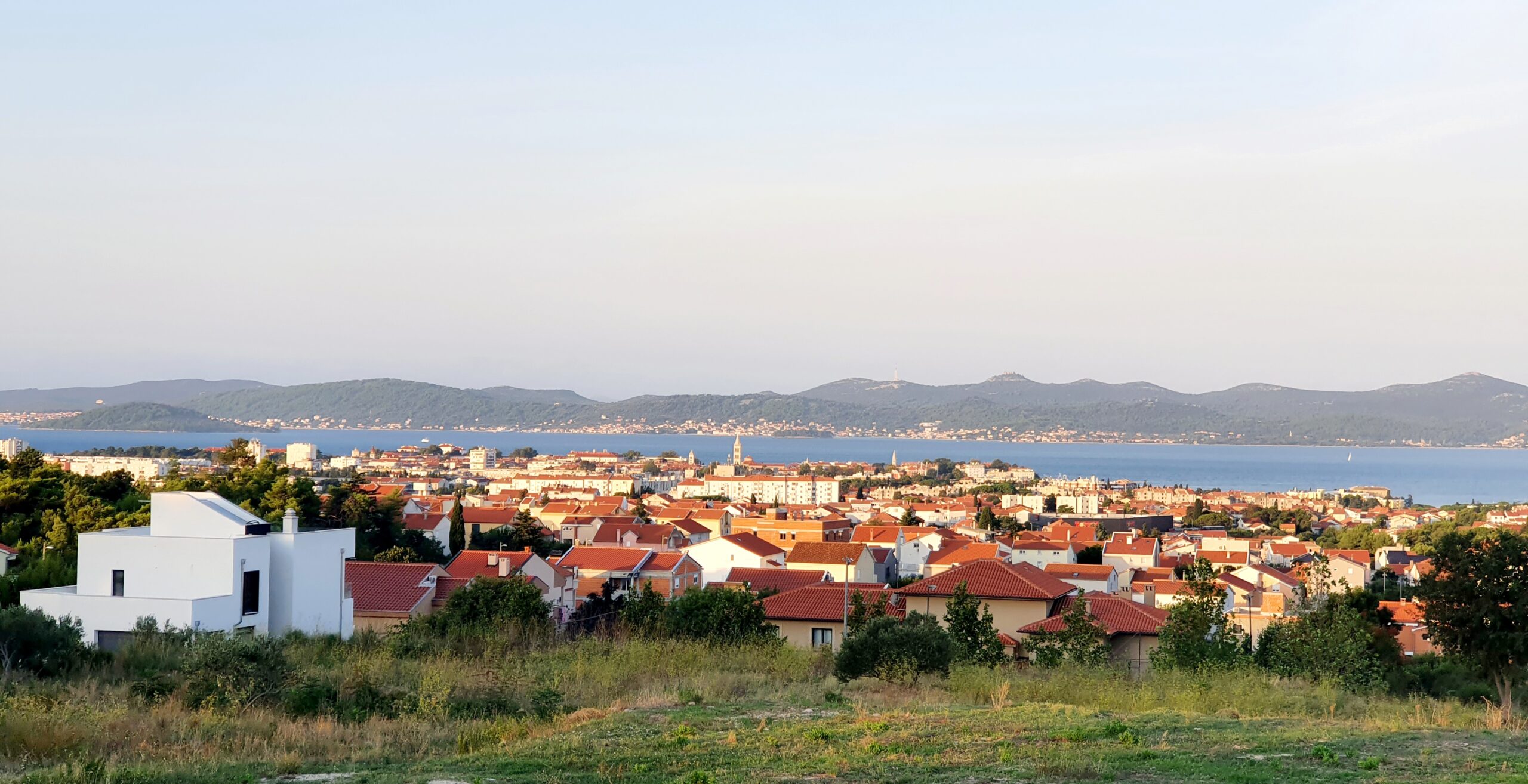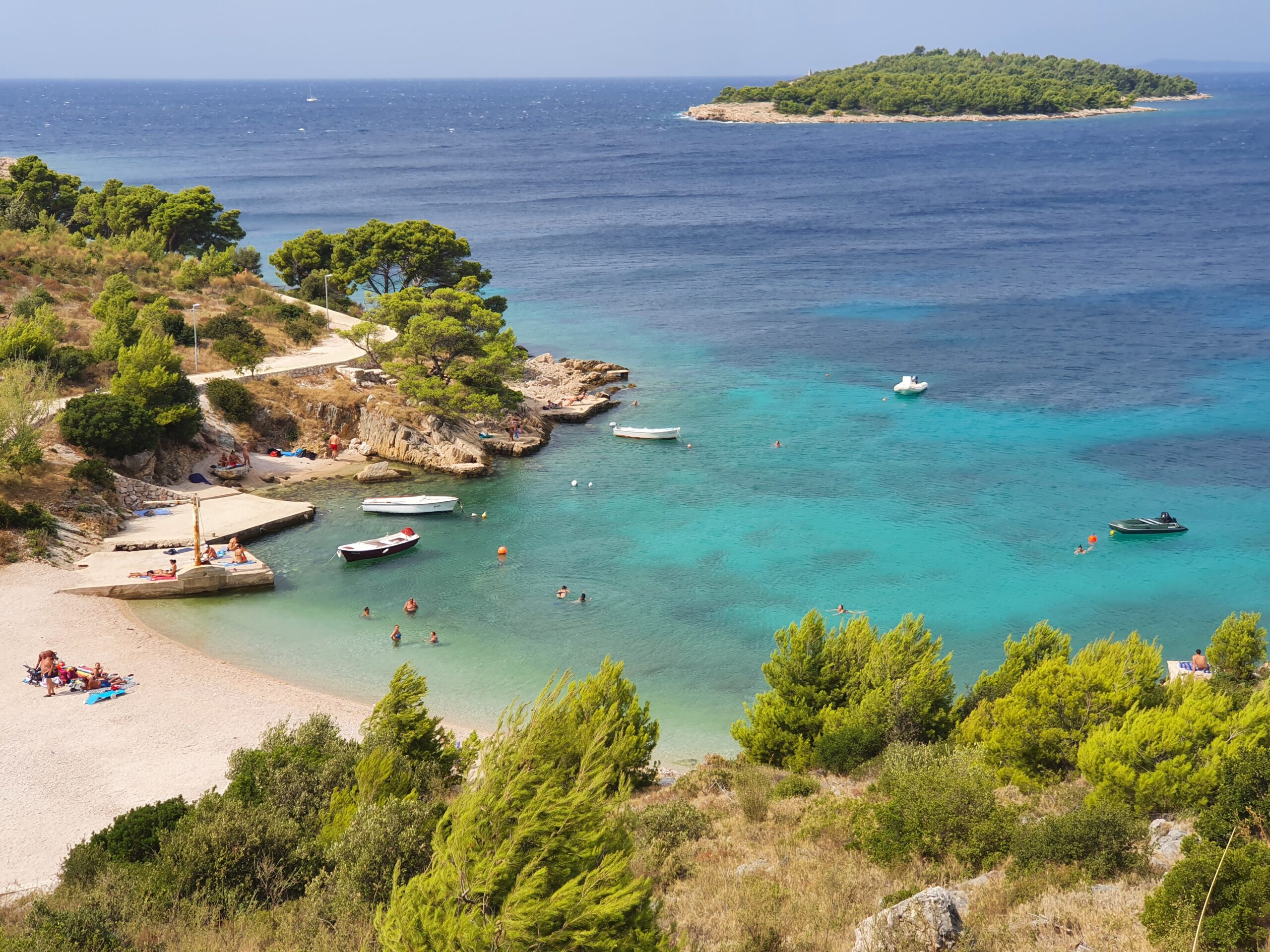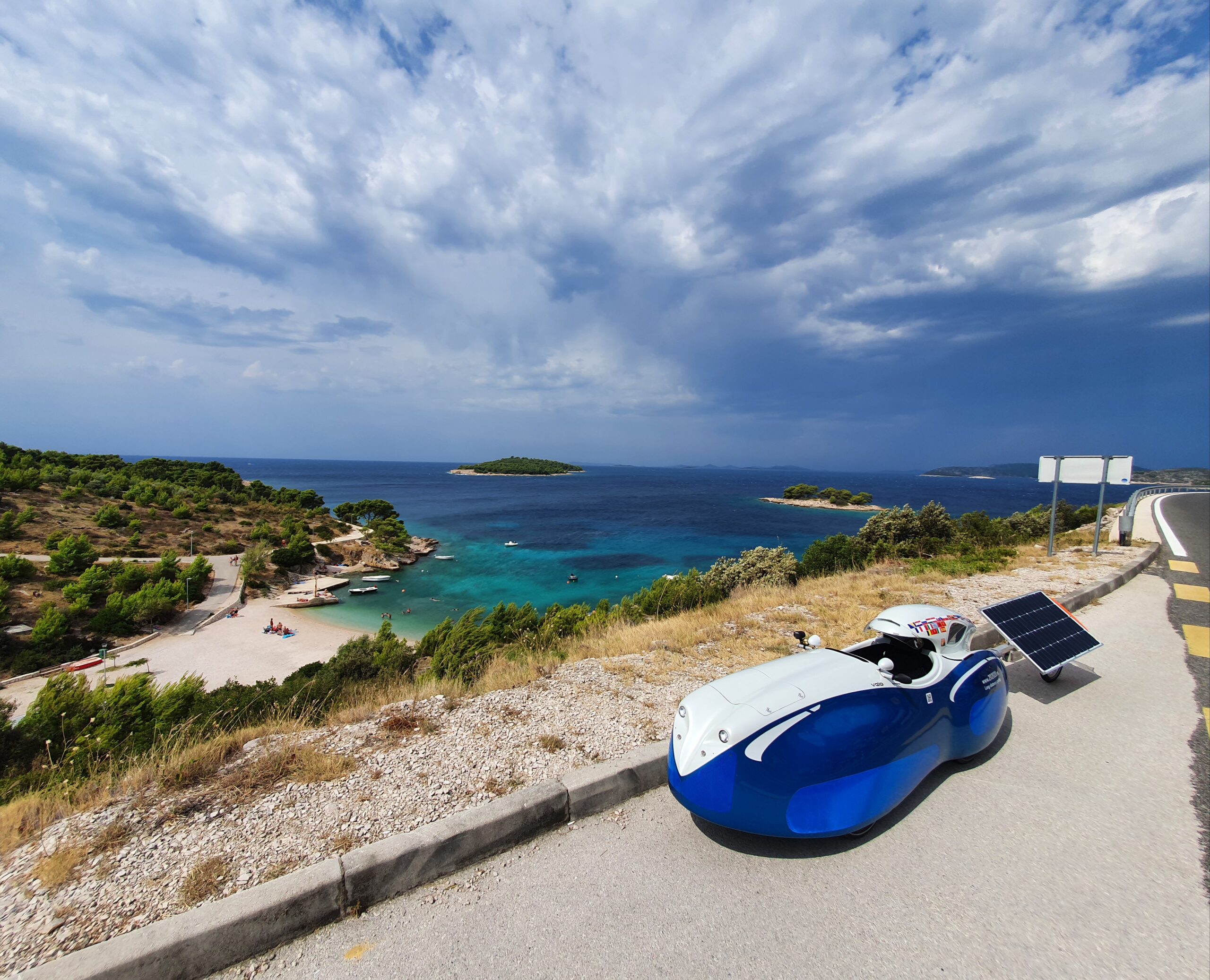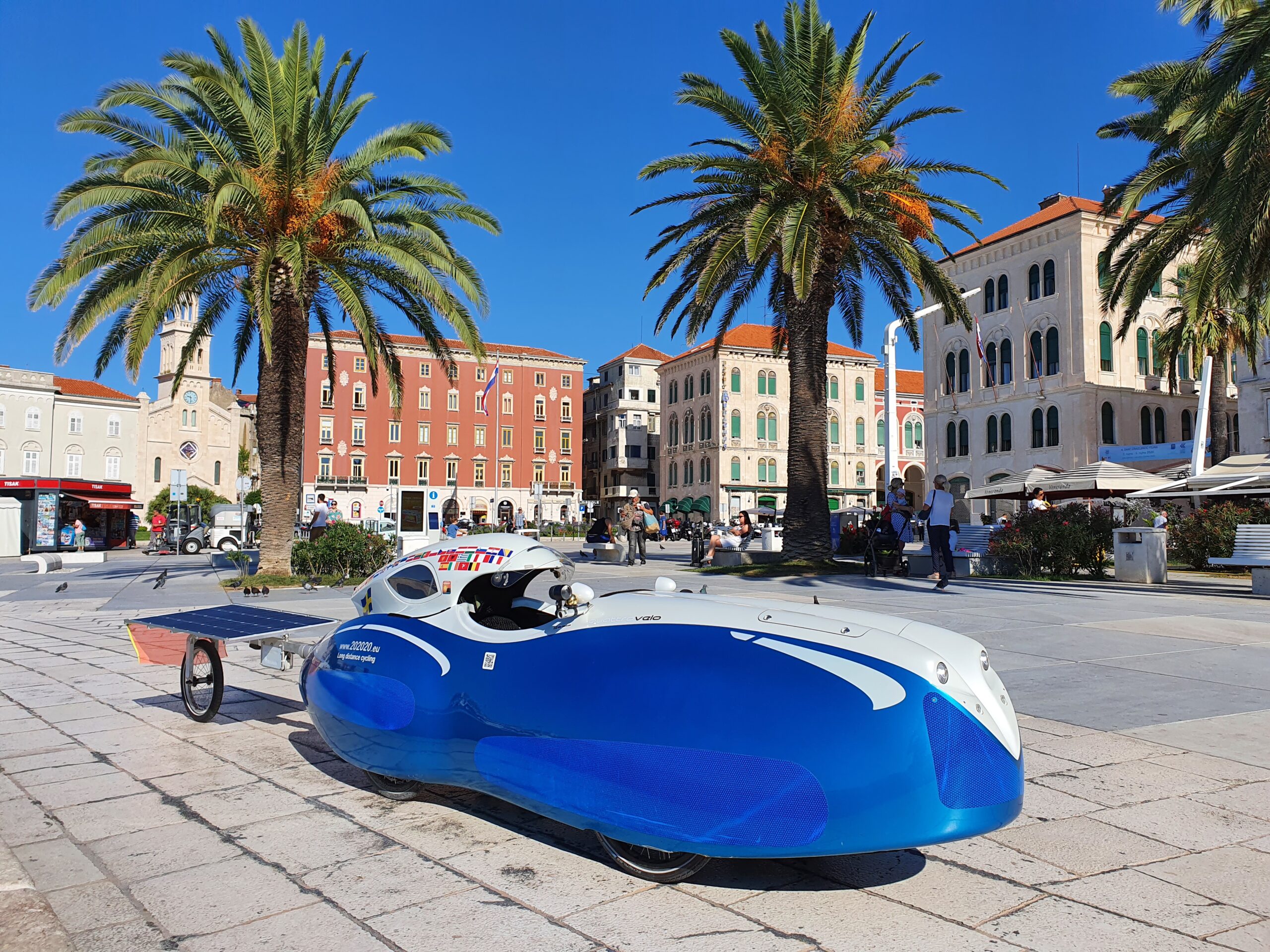 I made a separate blog entry with images from Split.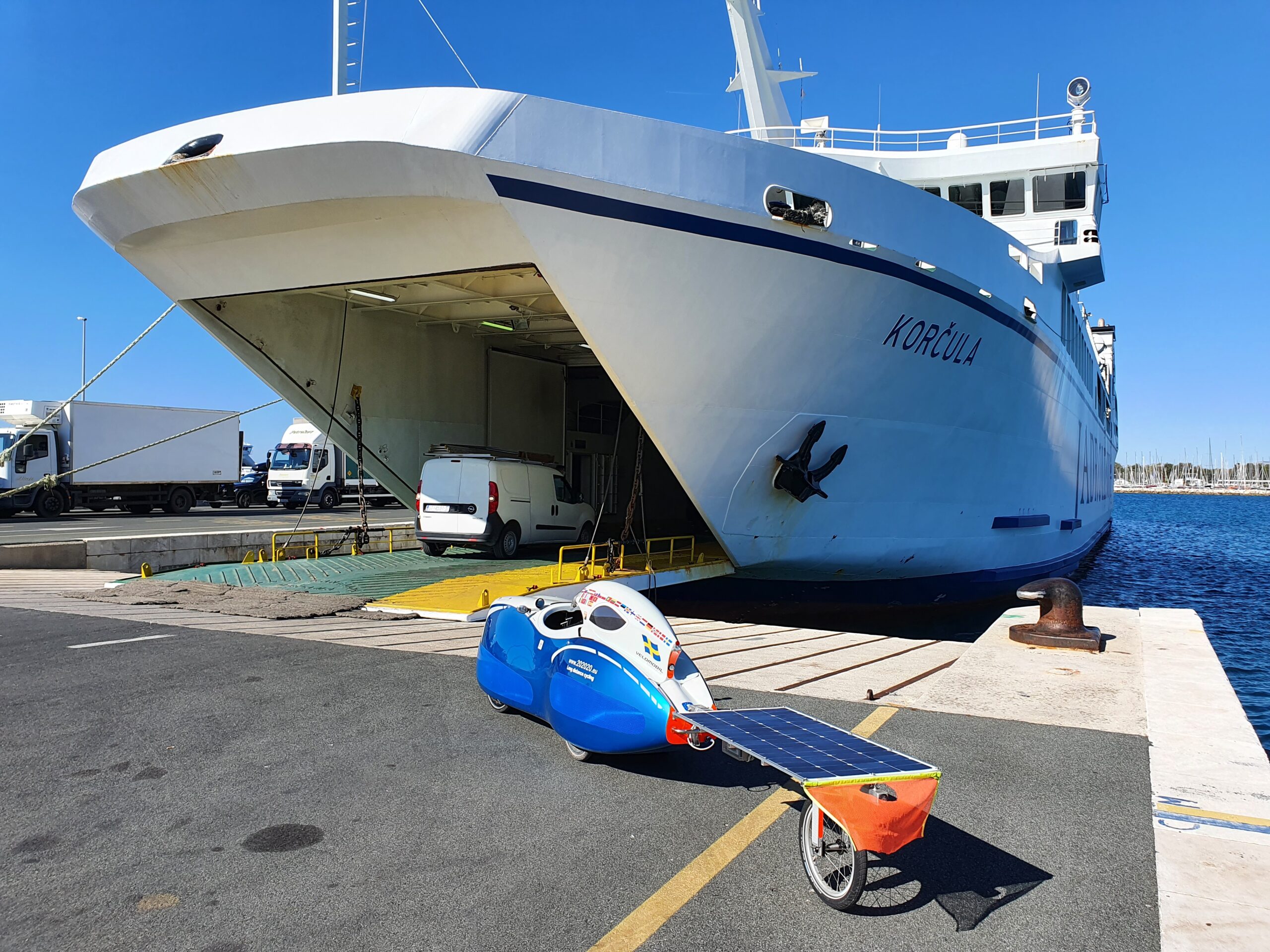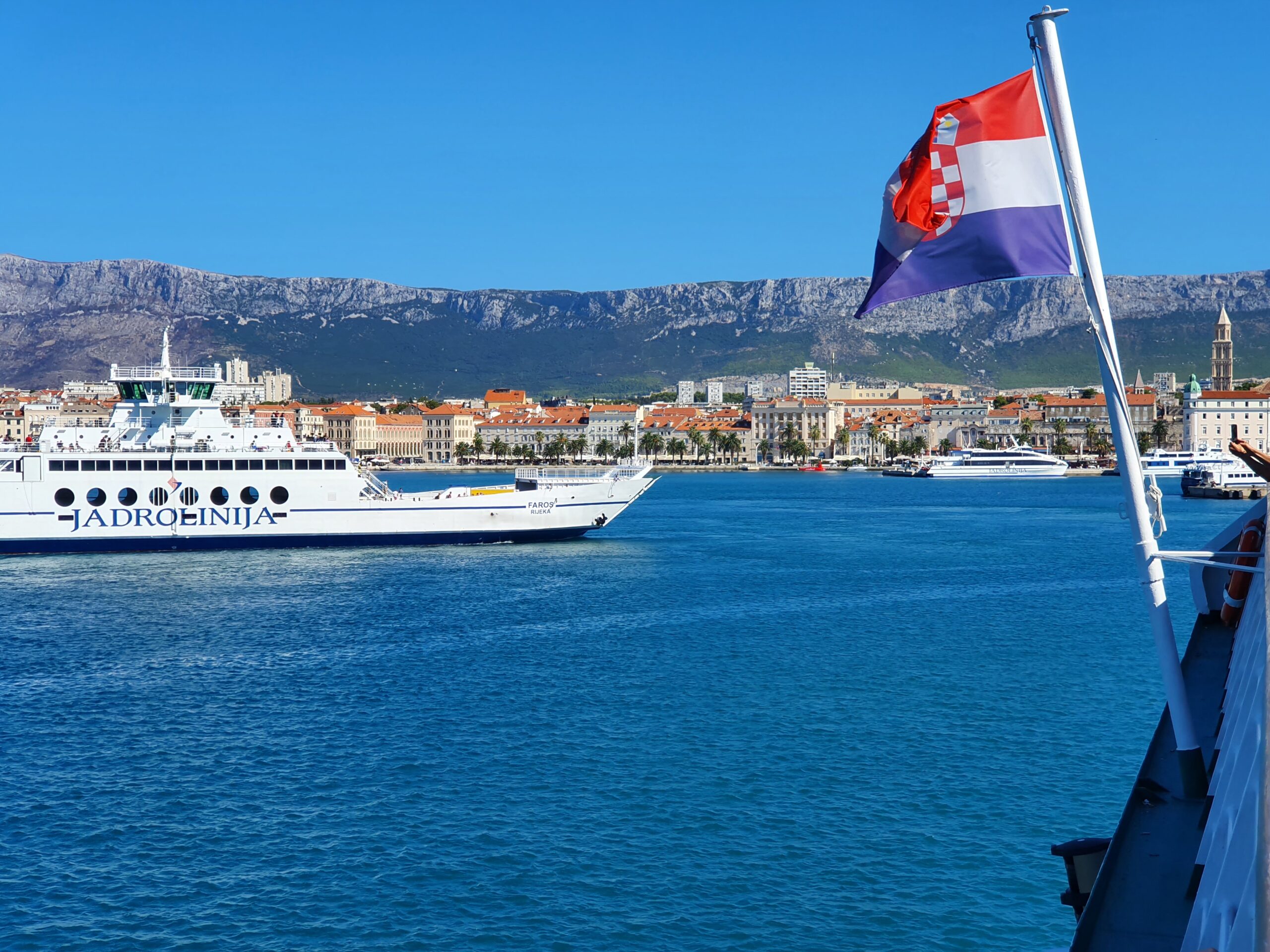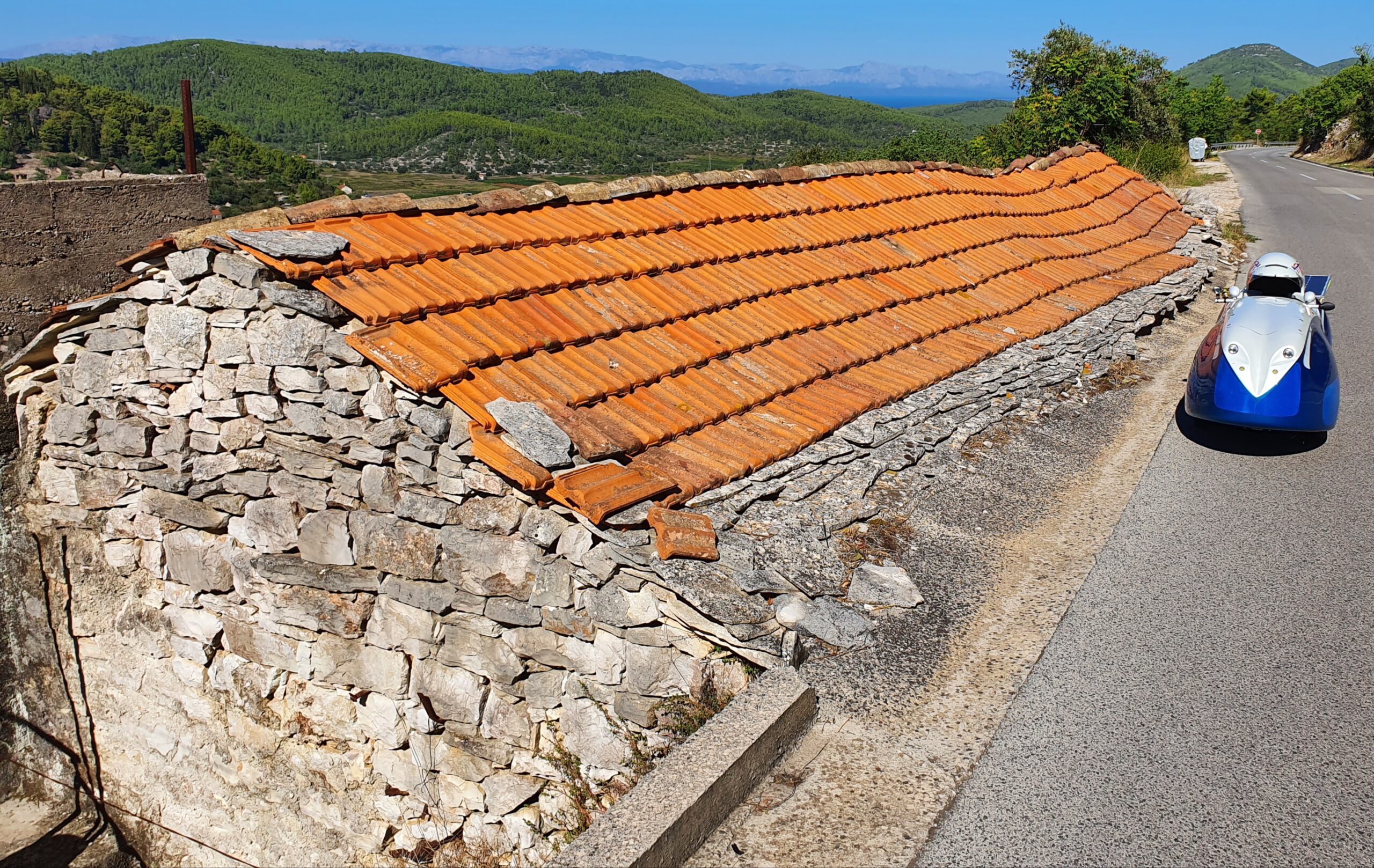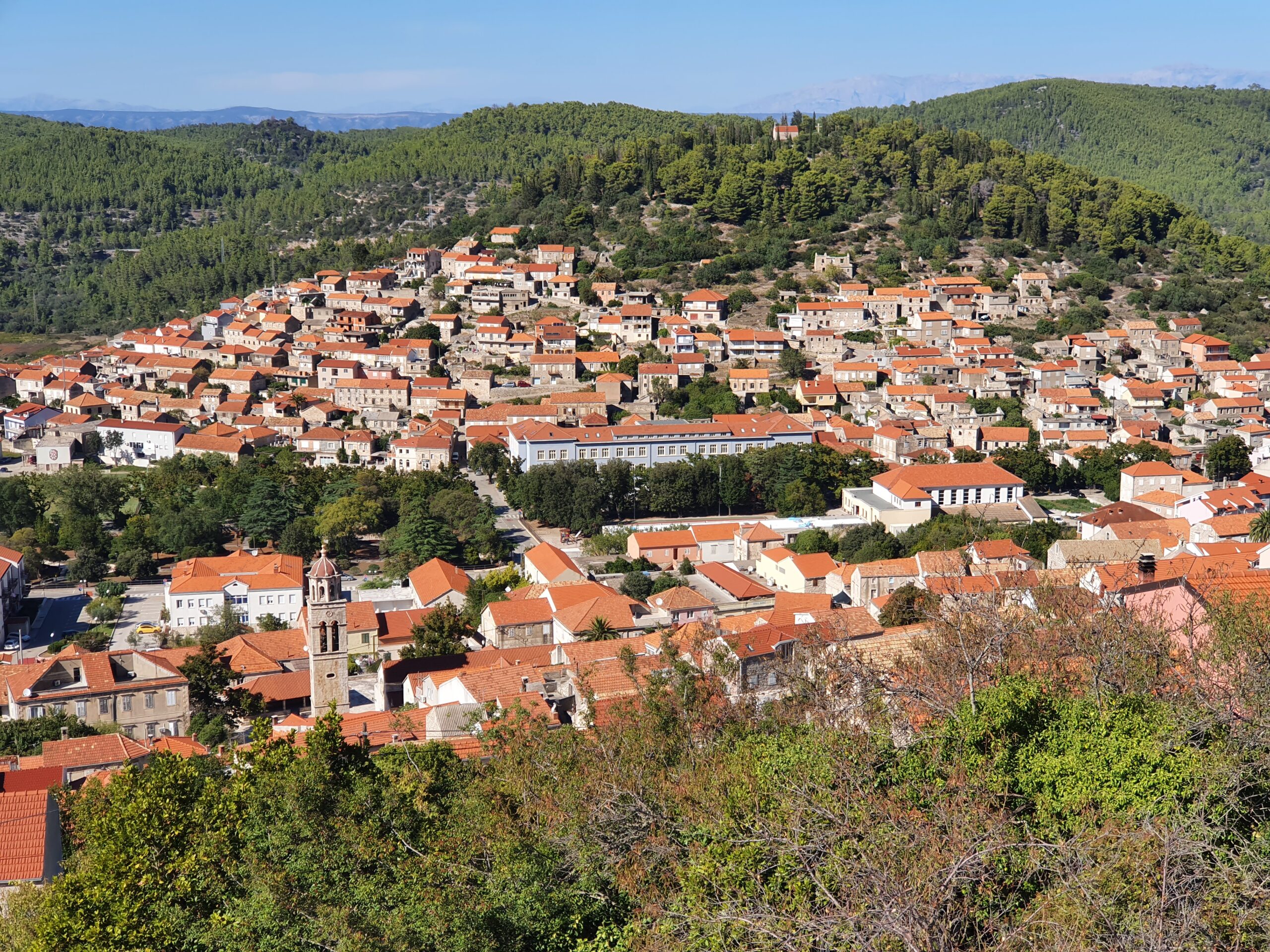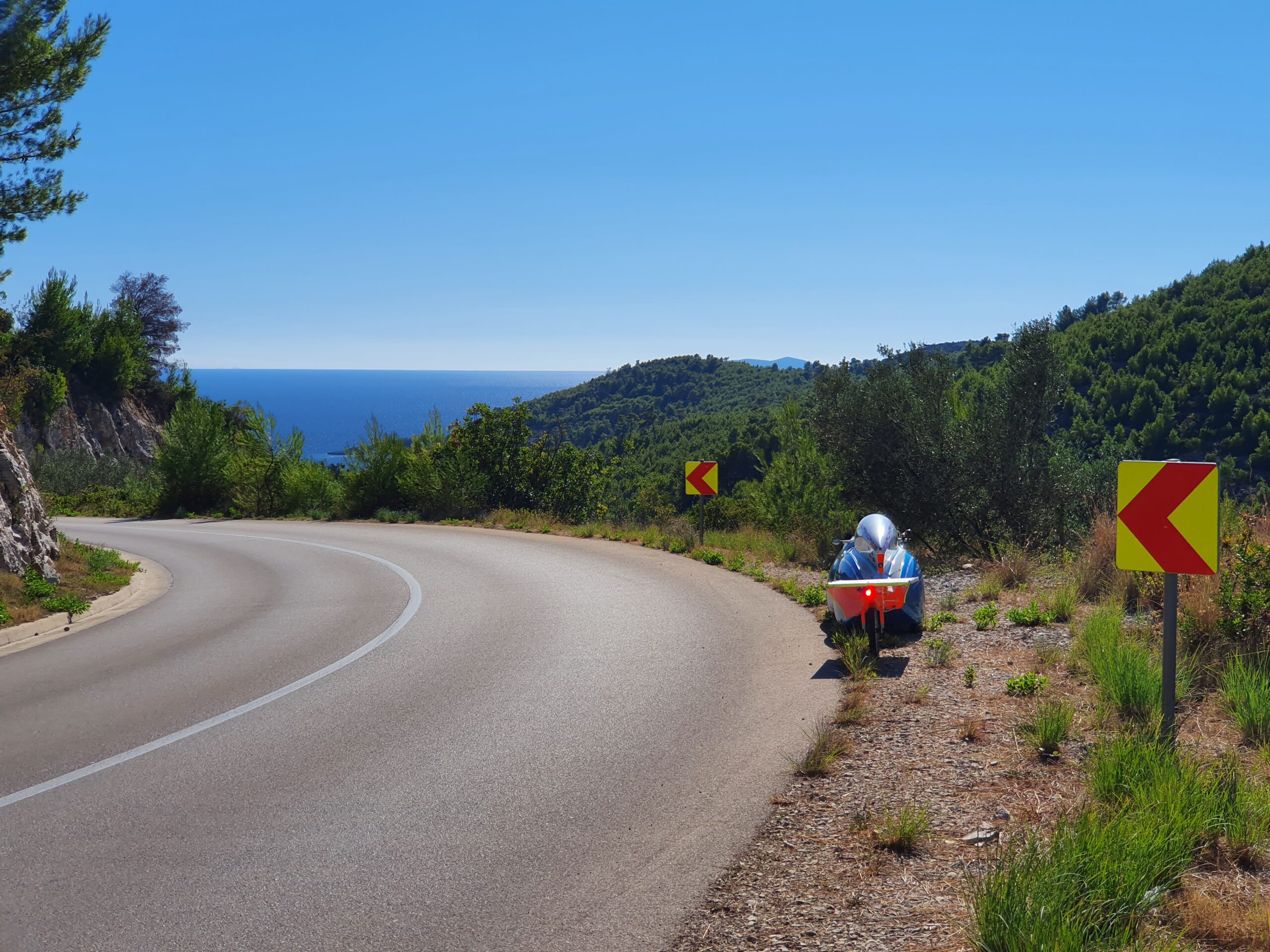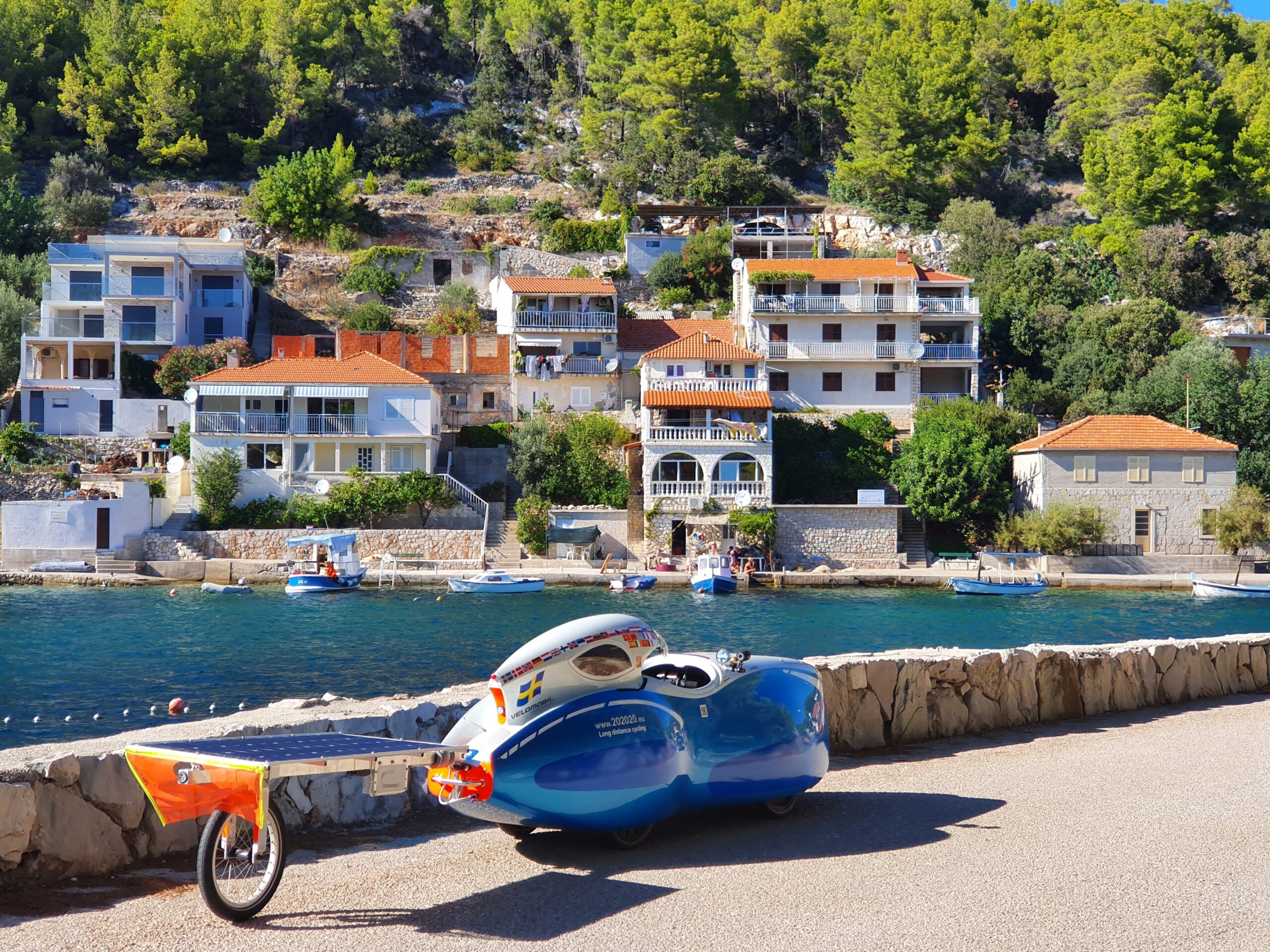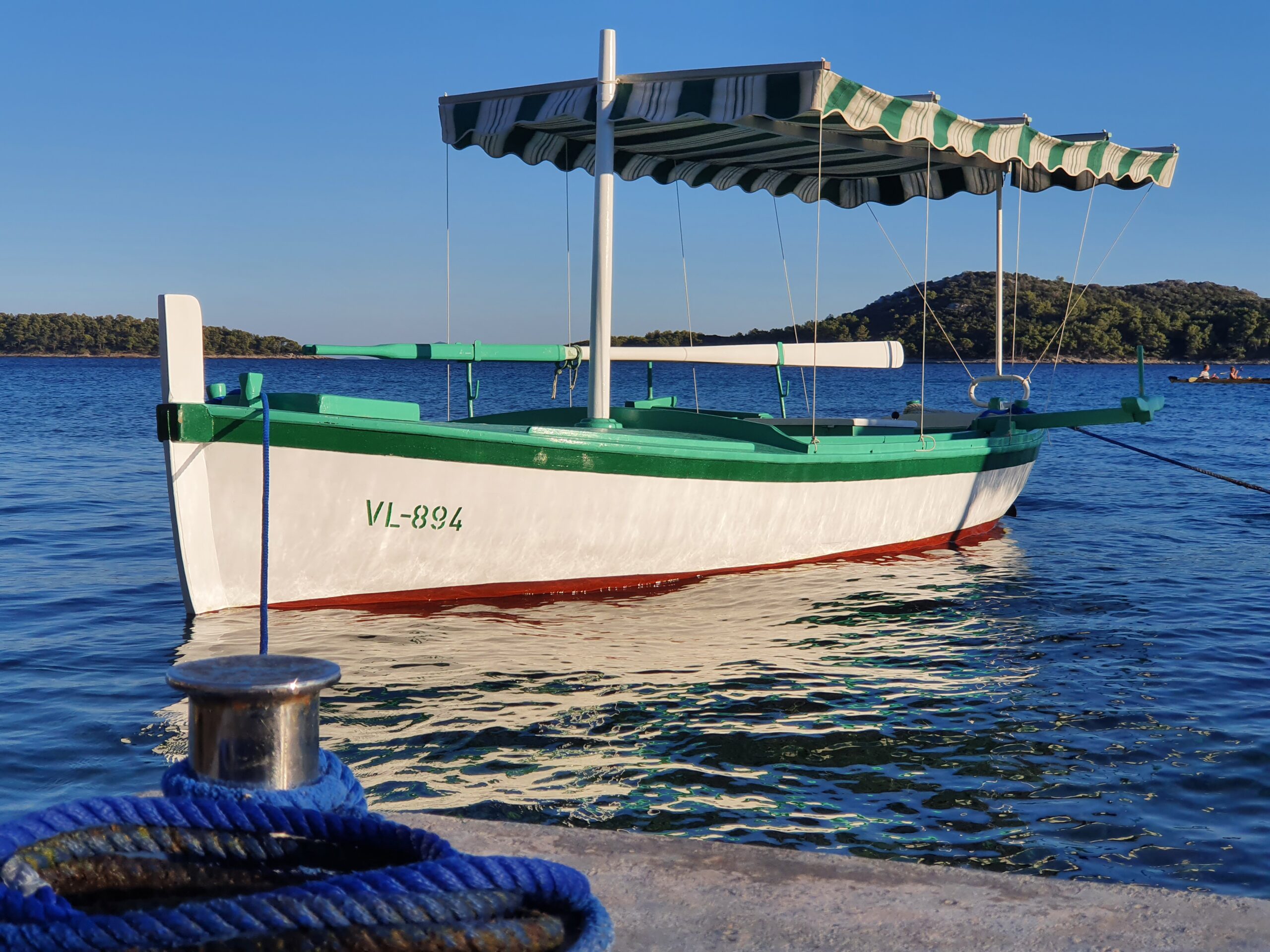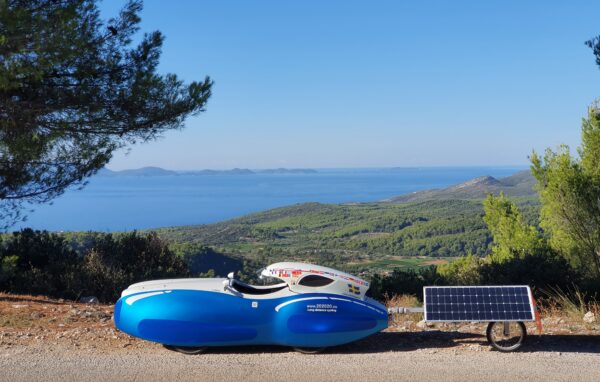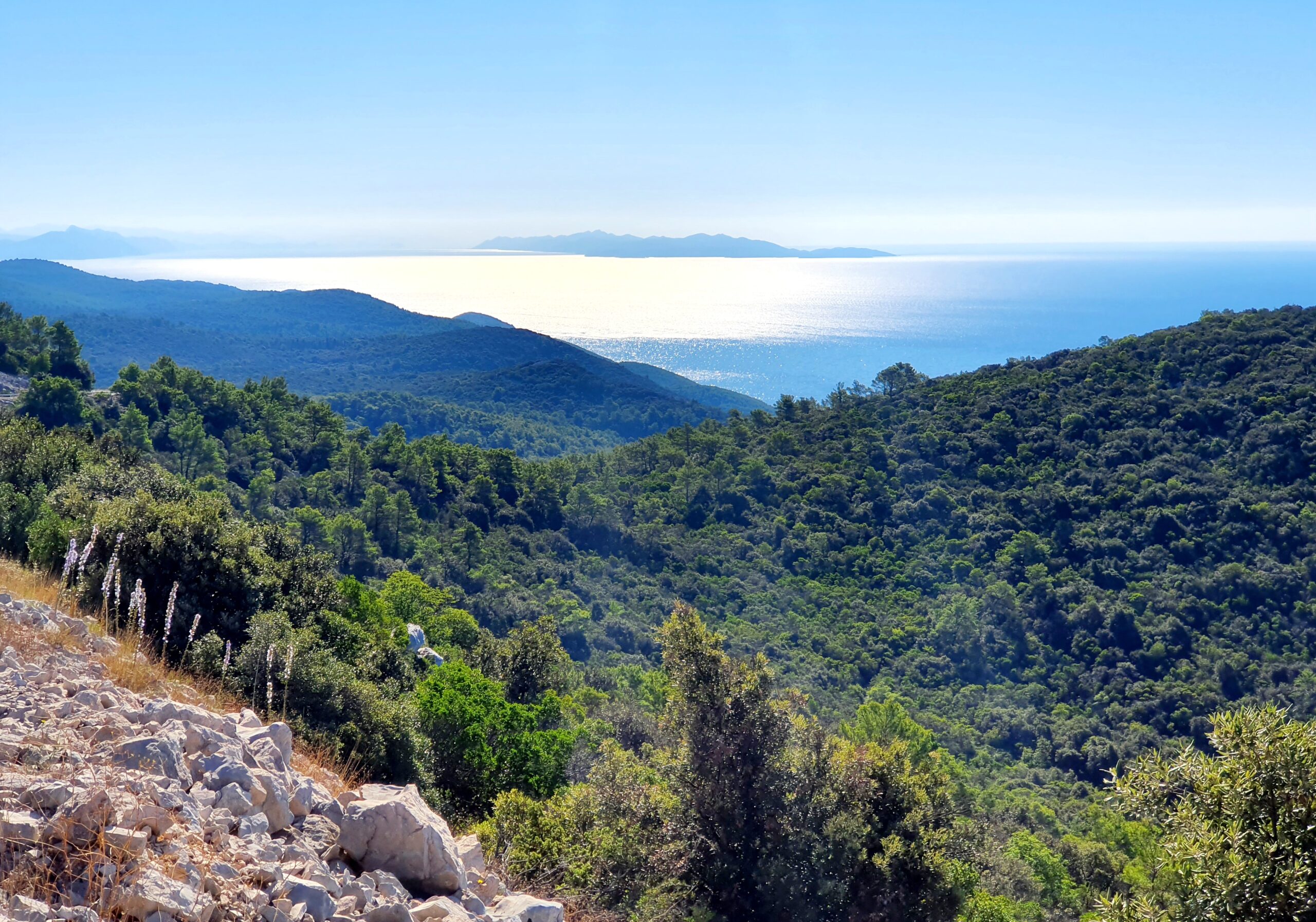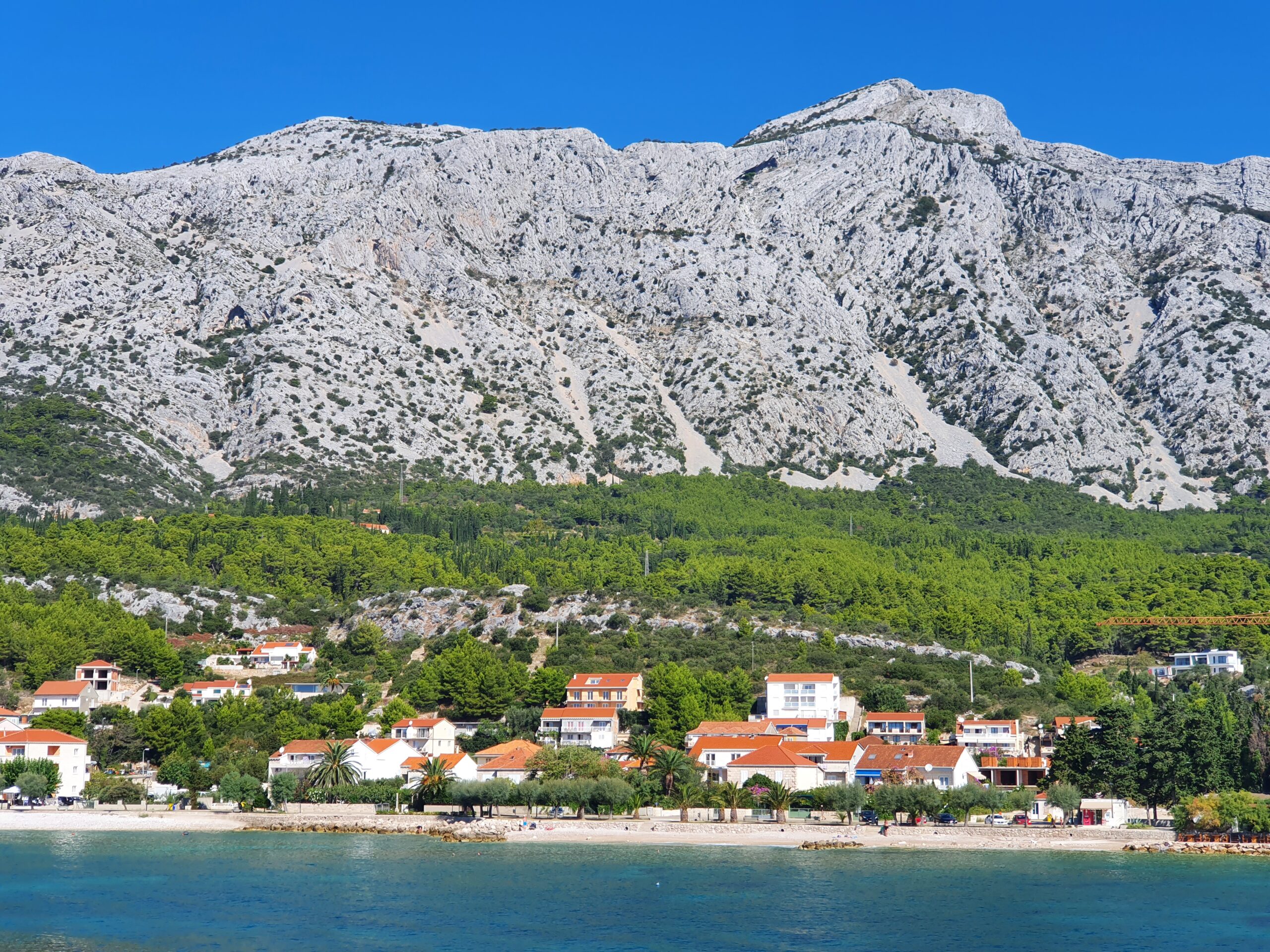 Bosnia and Hercegovina
I had to make a very fast transit in Bosnia due to the corona restrictions. No unnecessary stops or overnight stays where allowed in the corridor along the coast.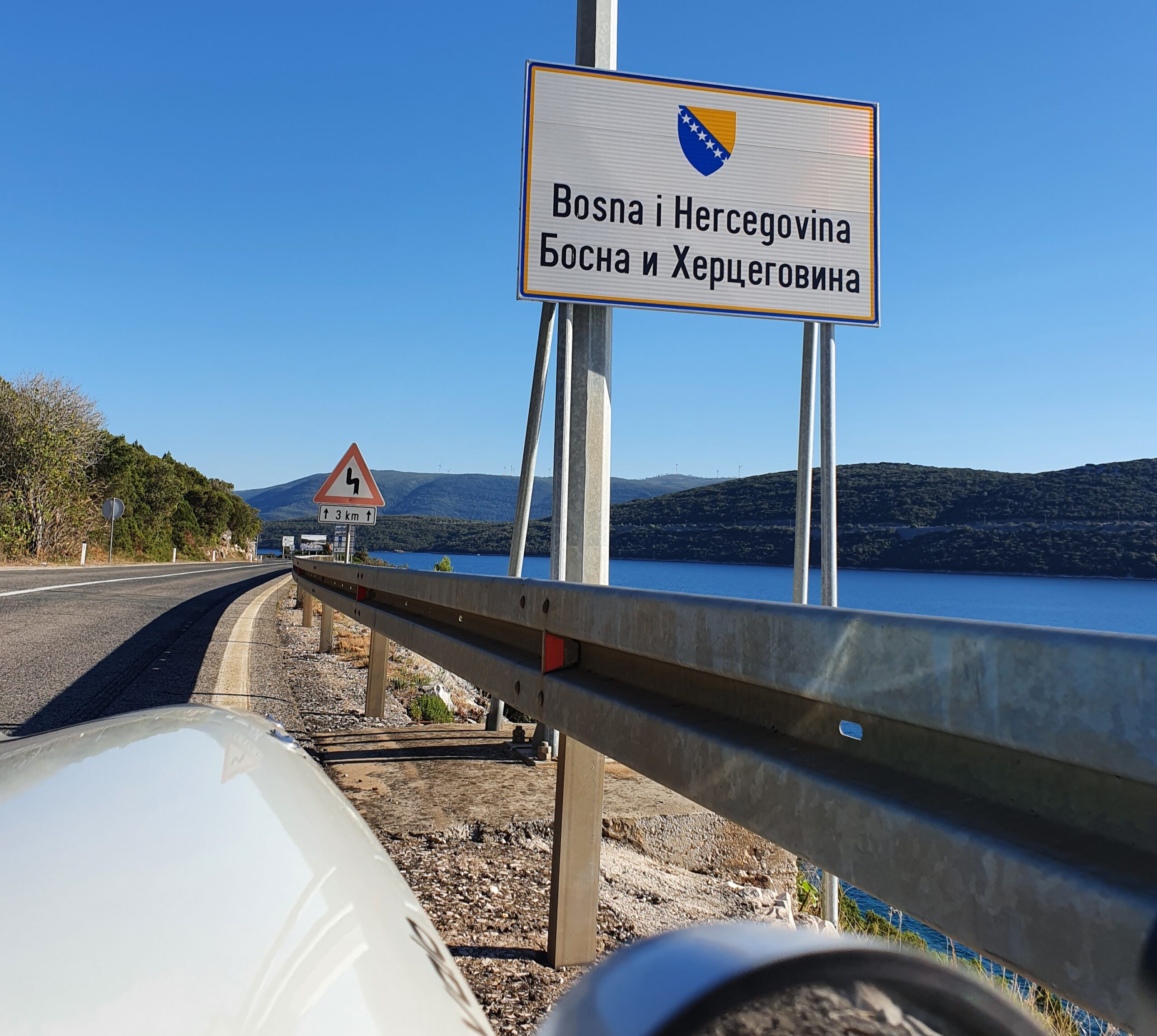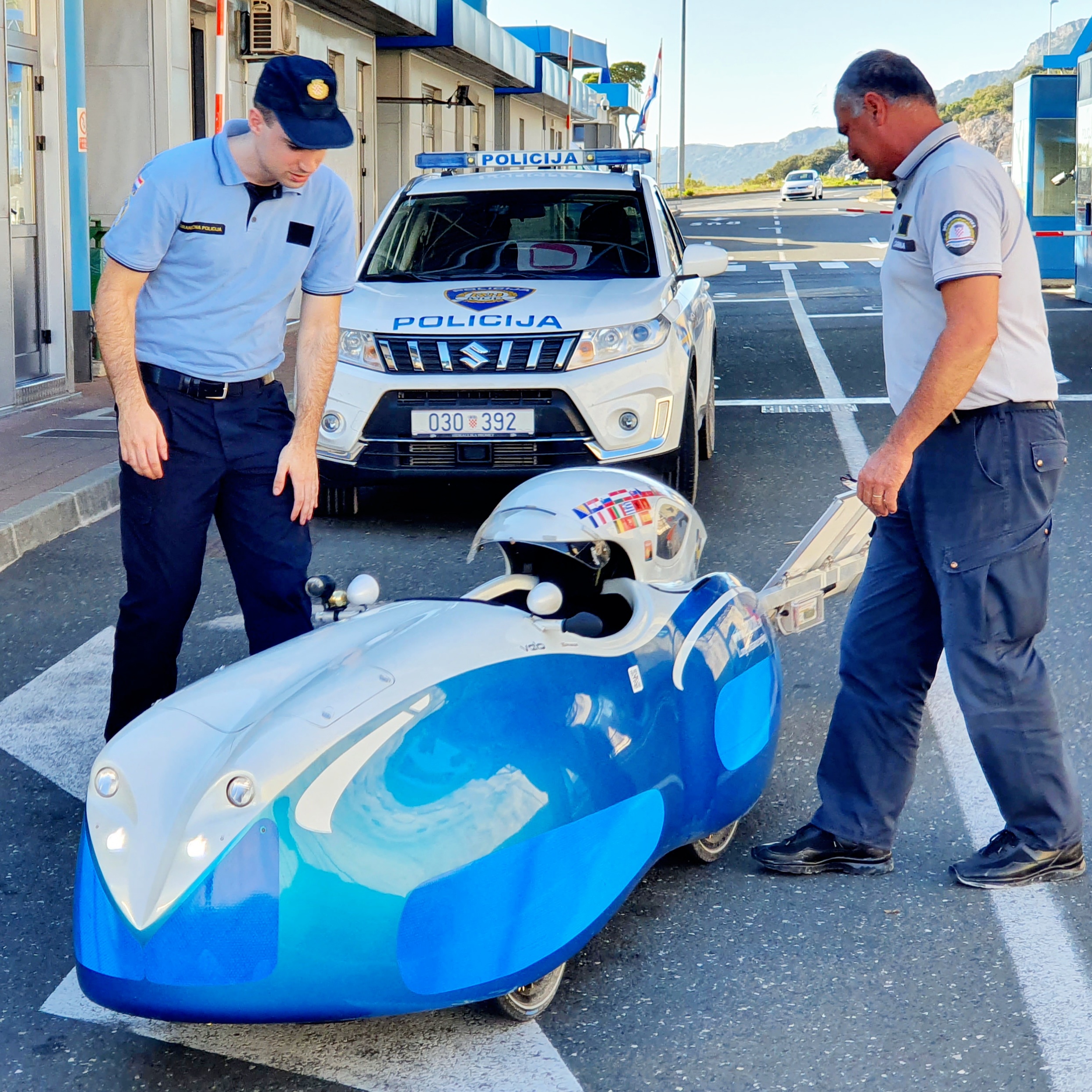 Back in Croatia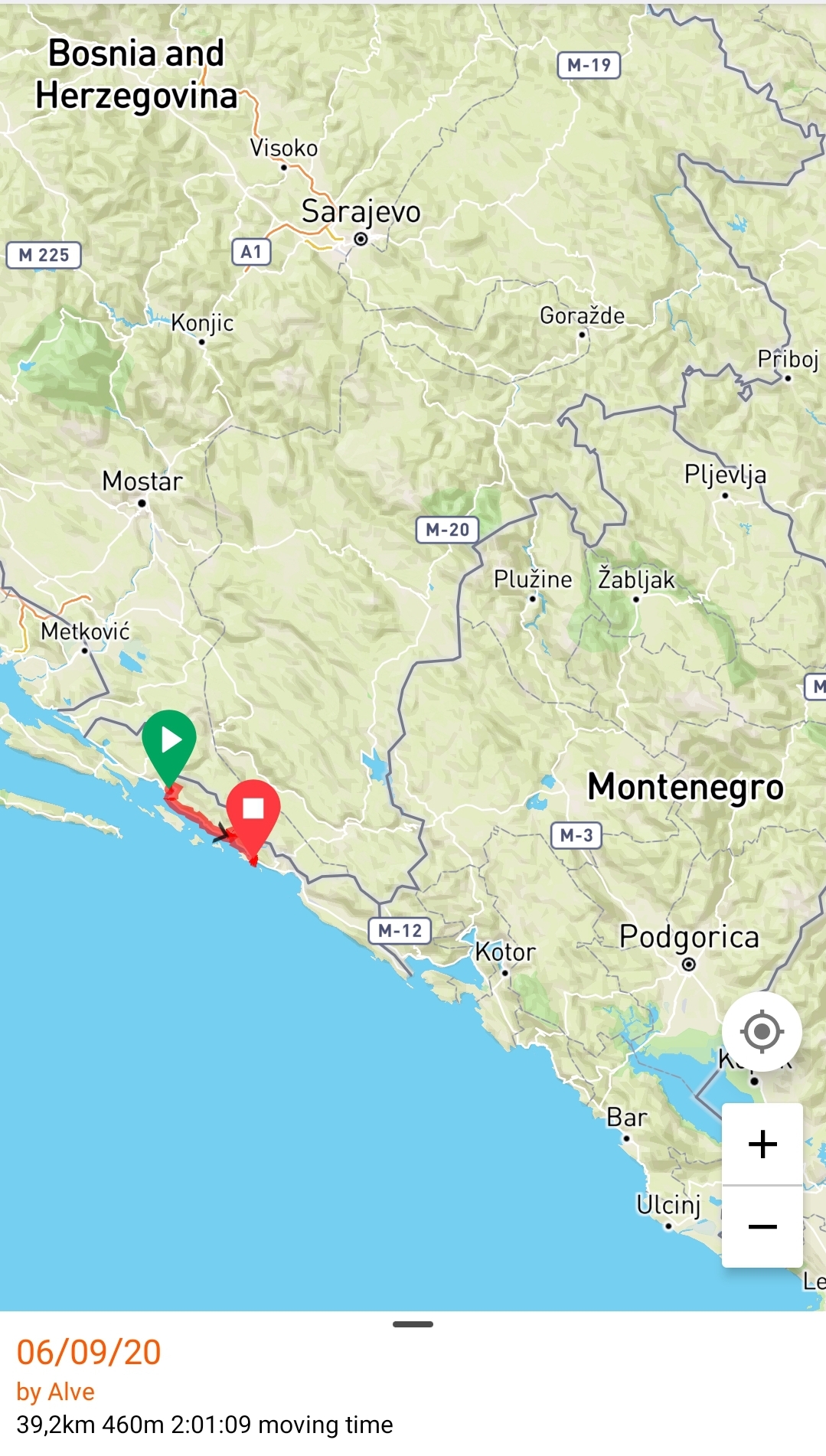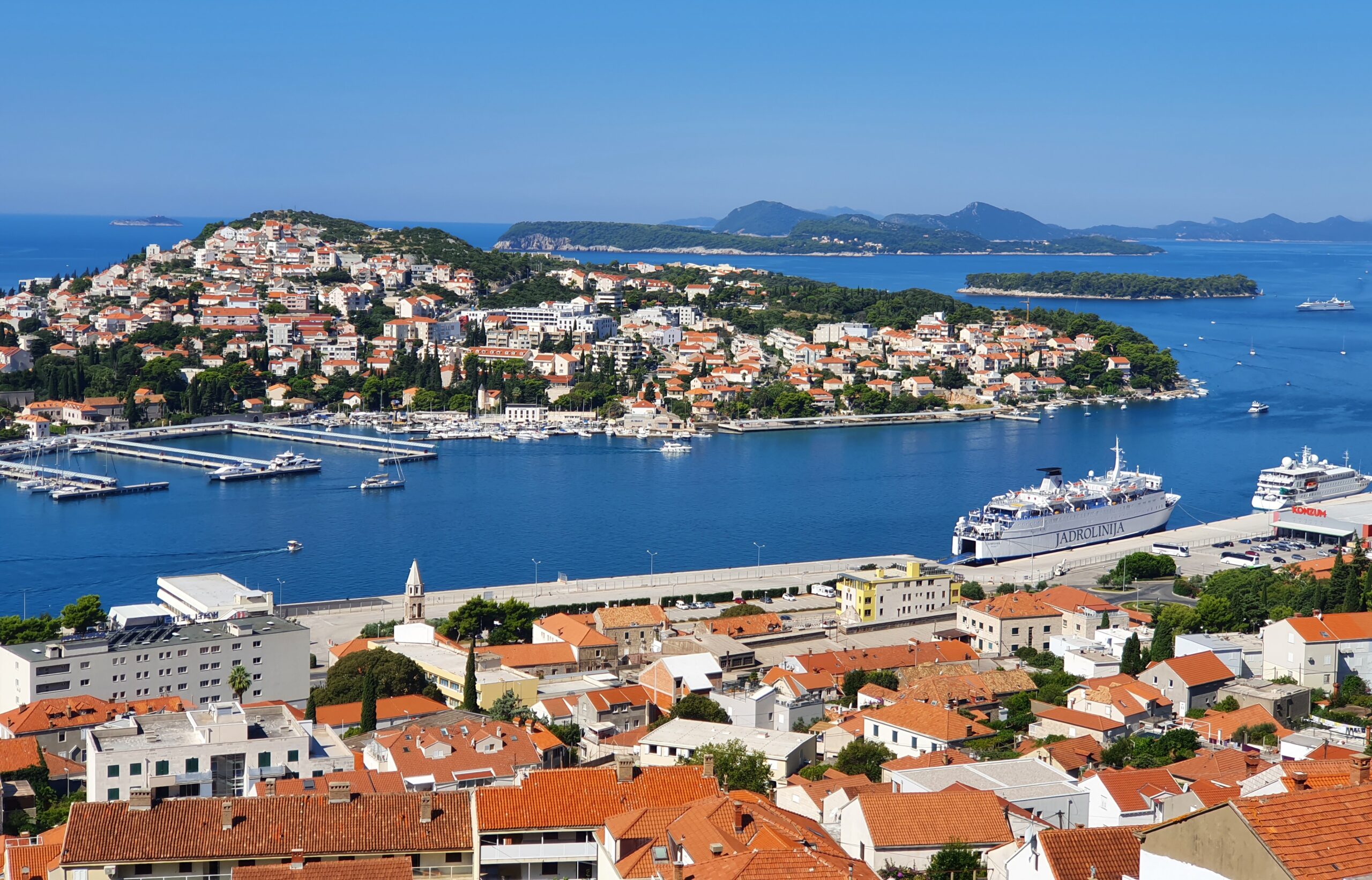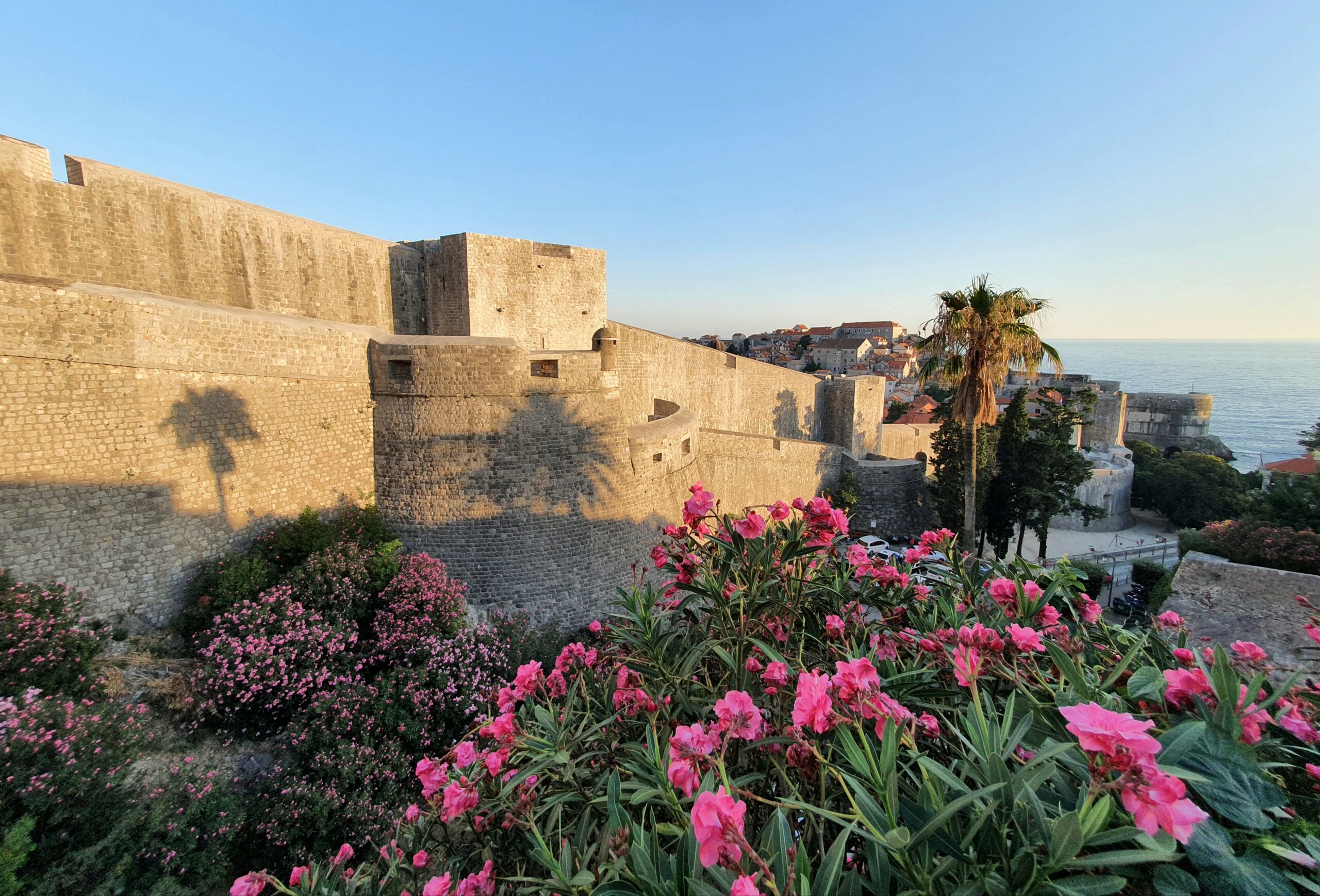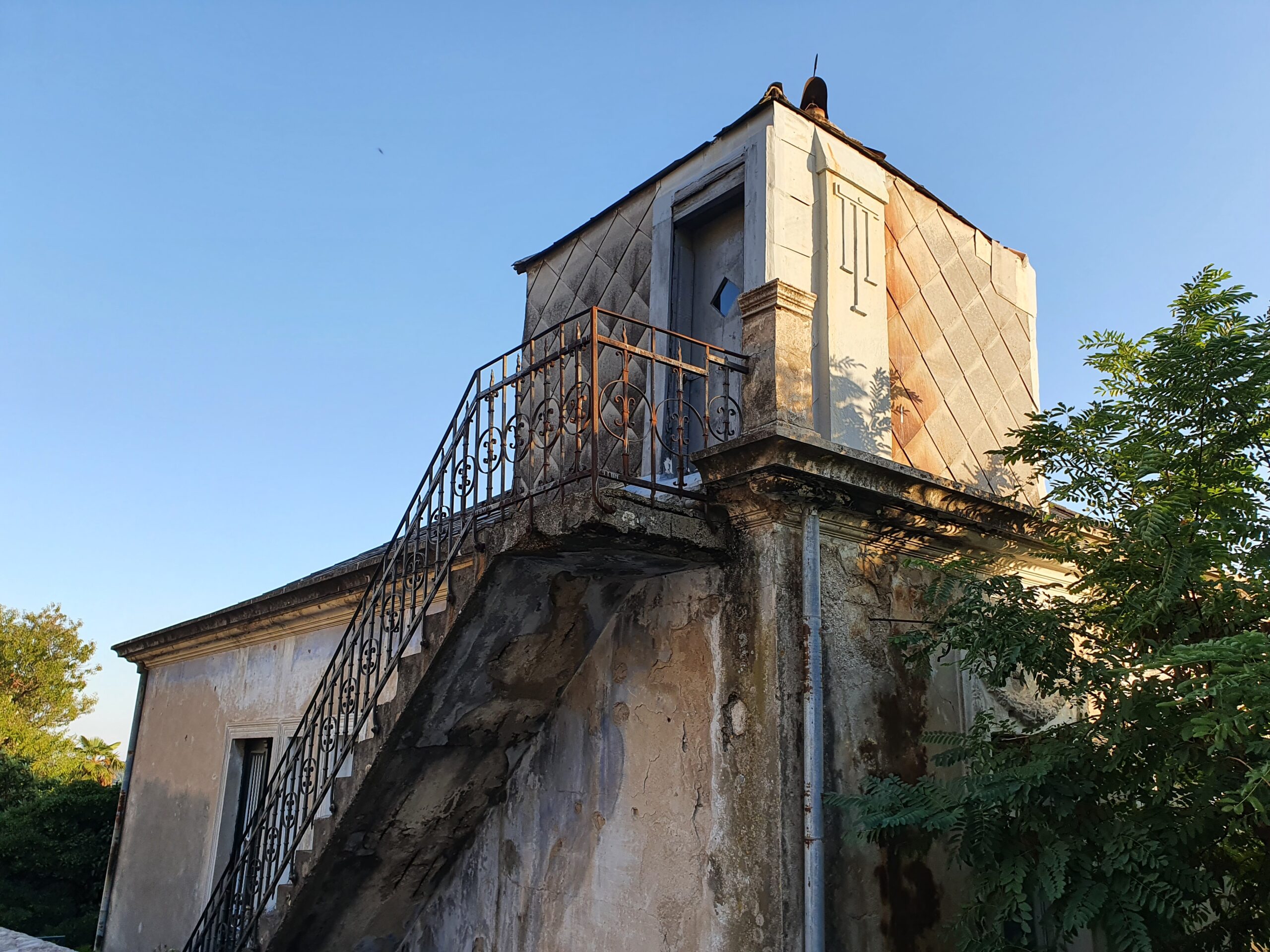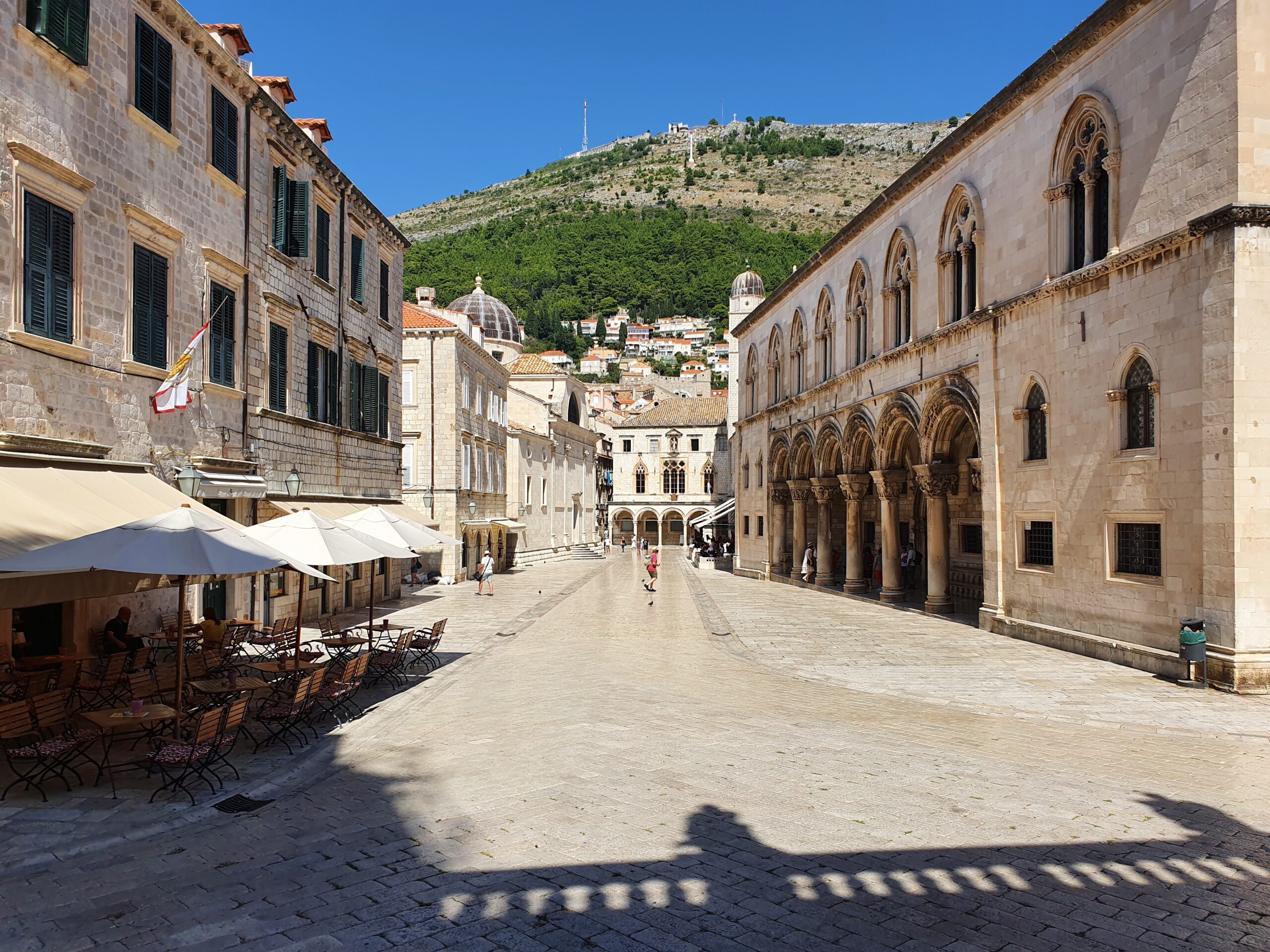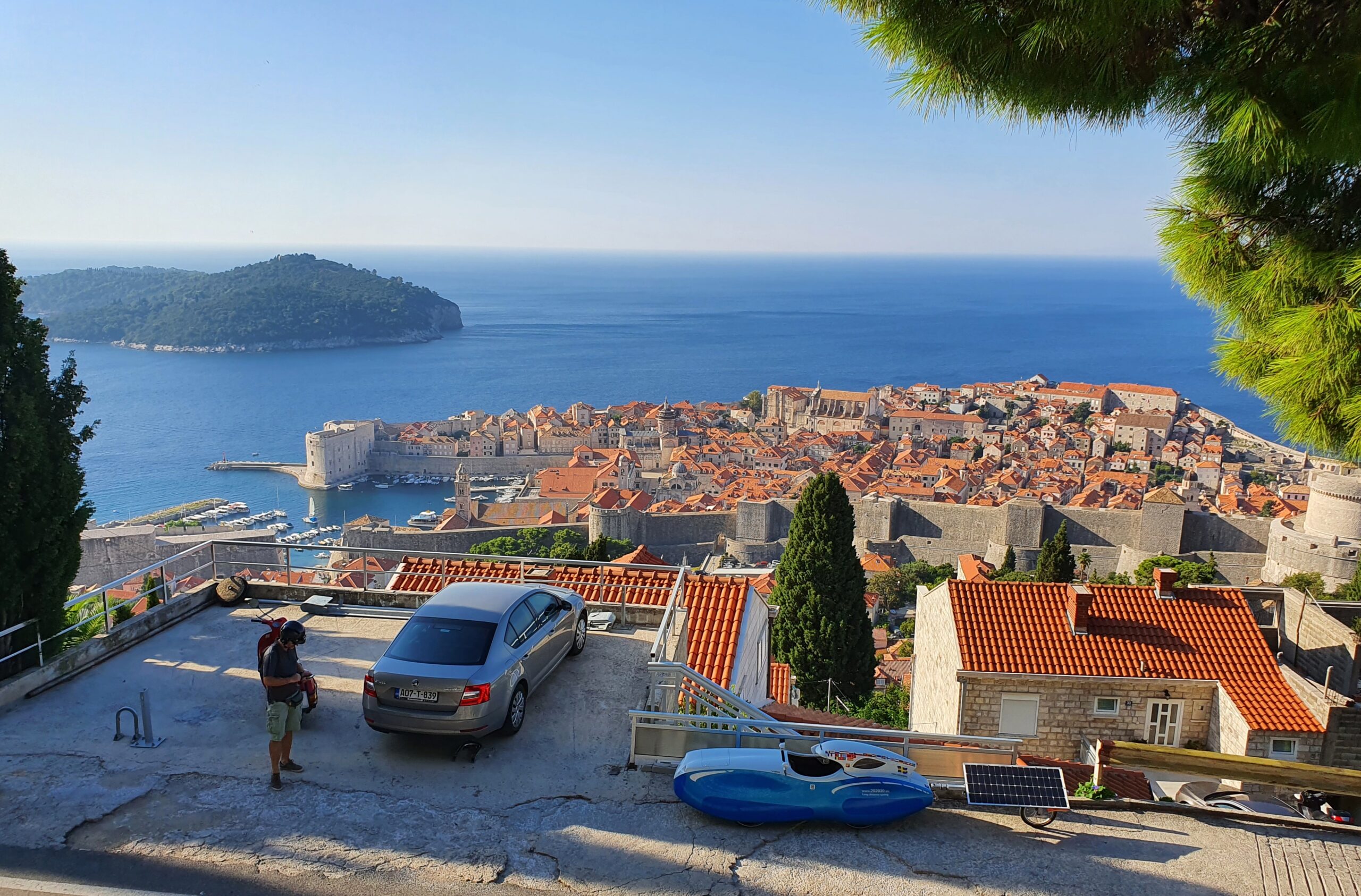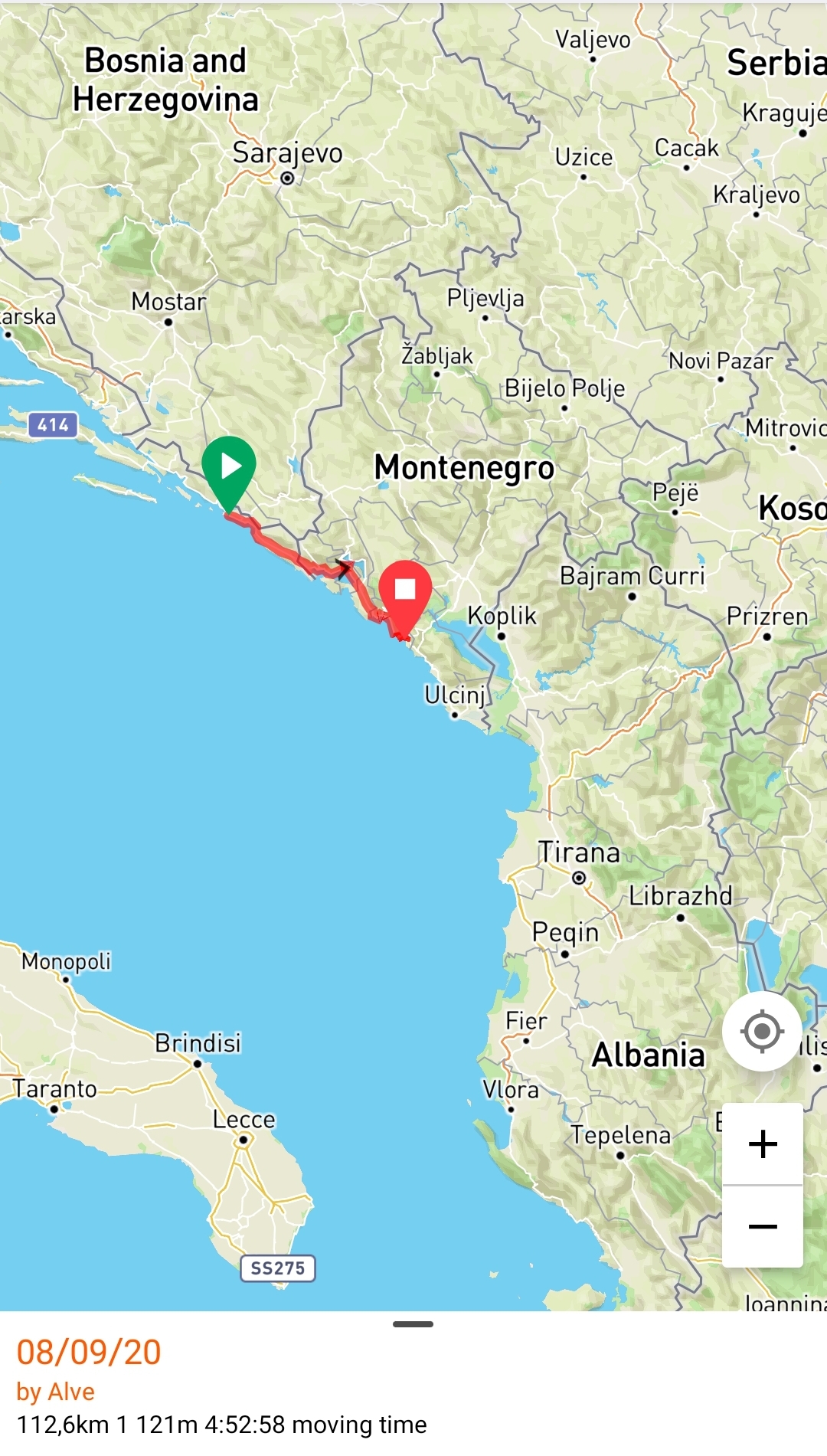 Montenegro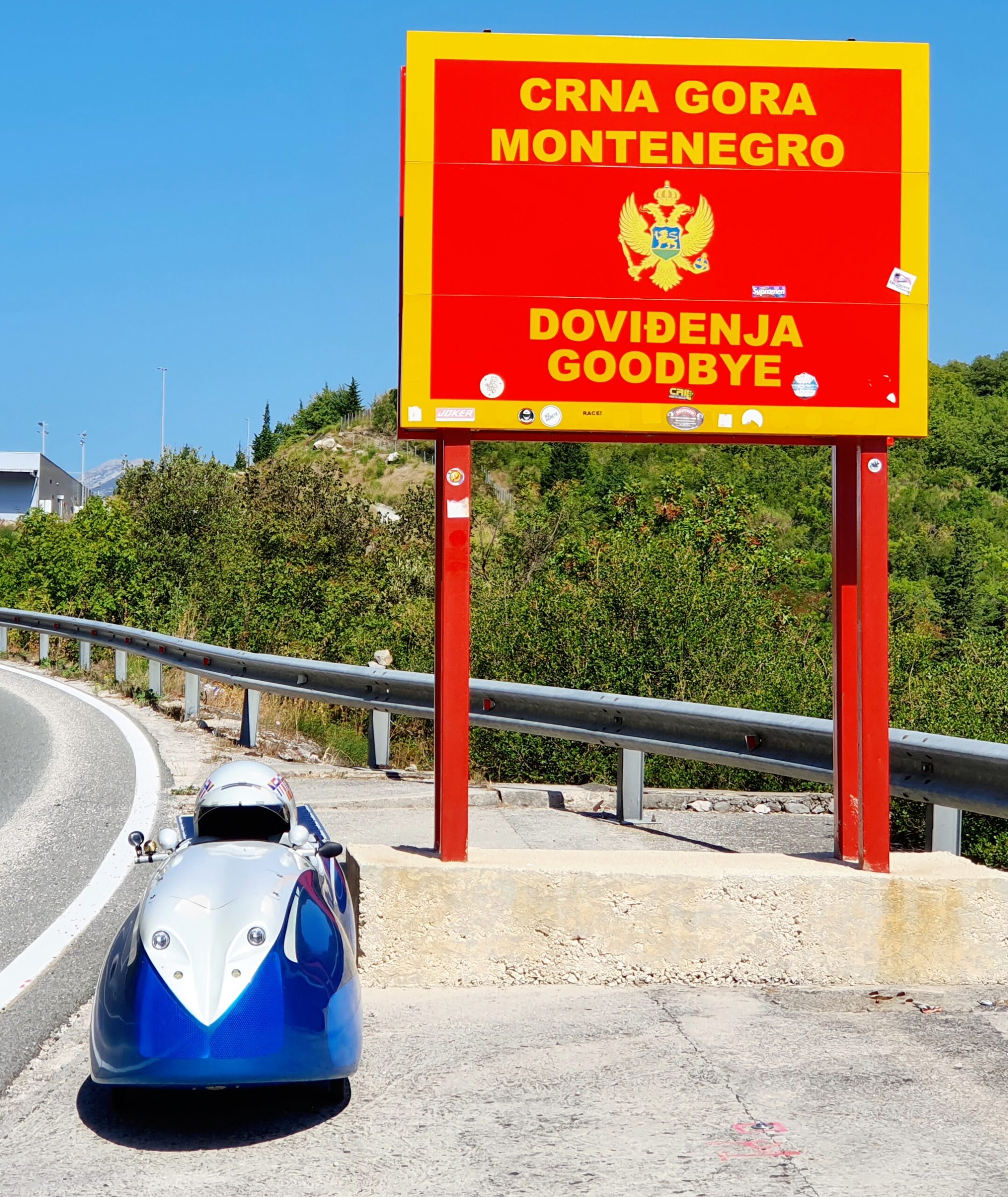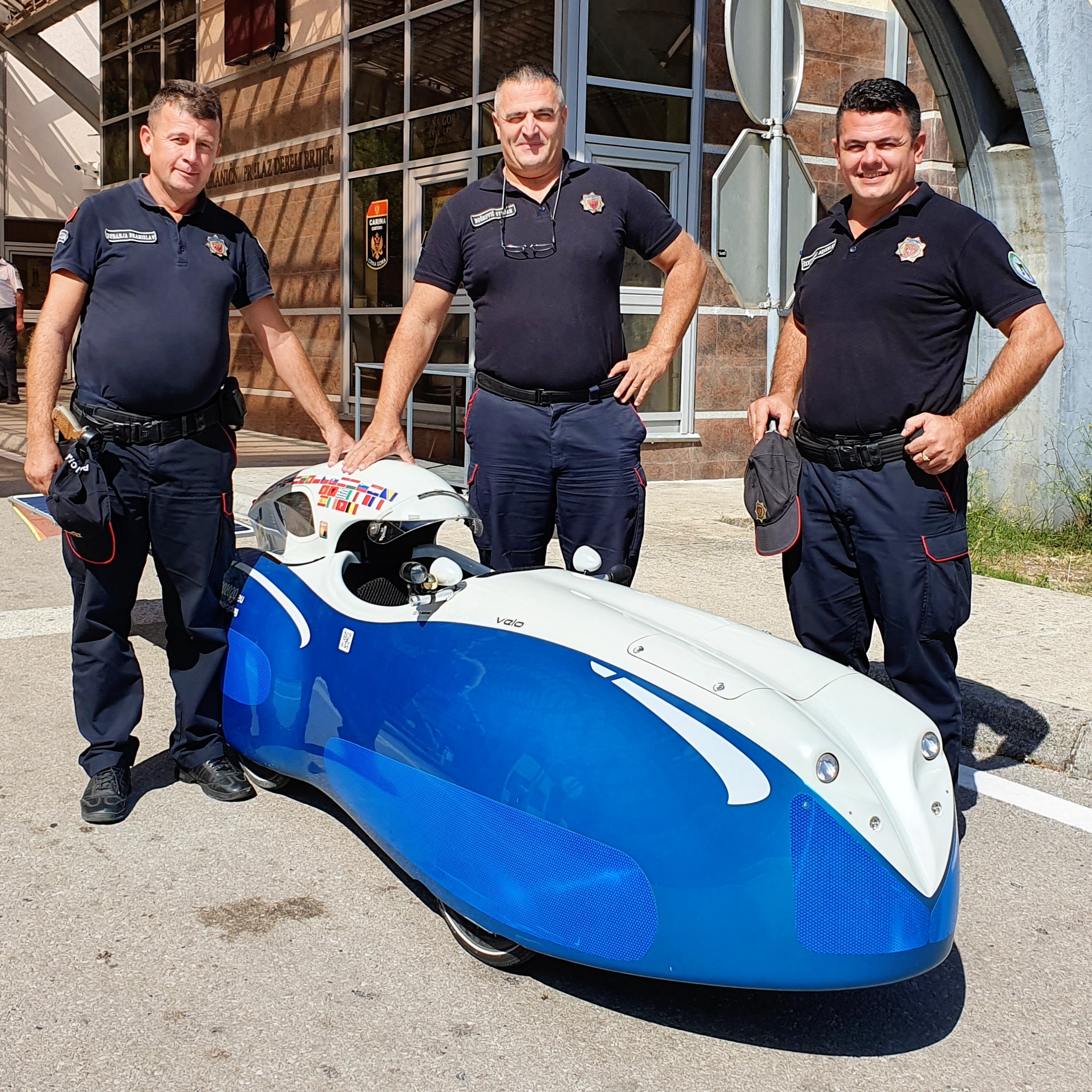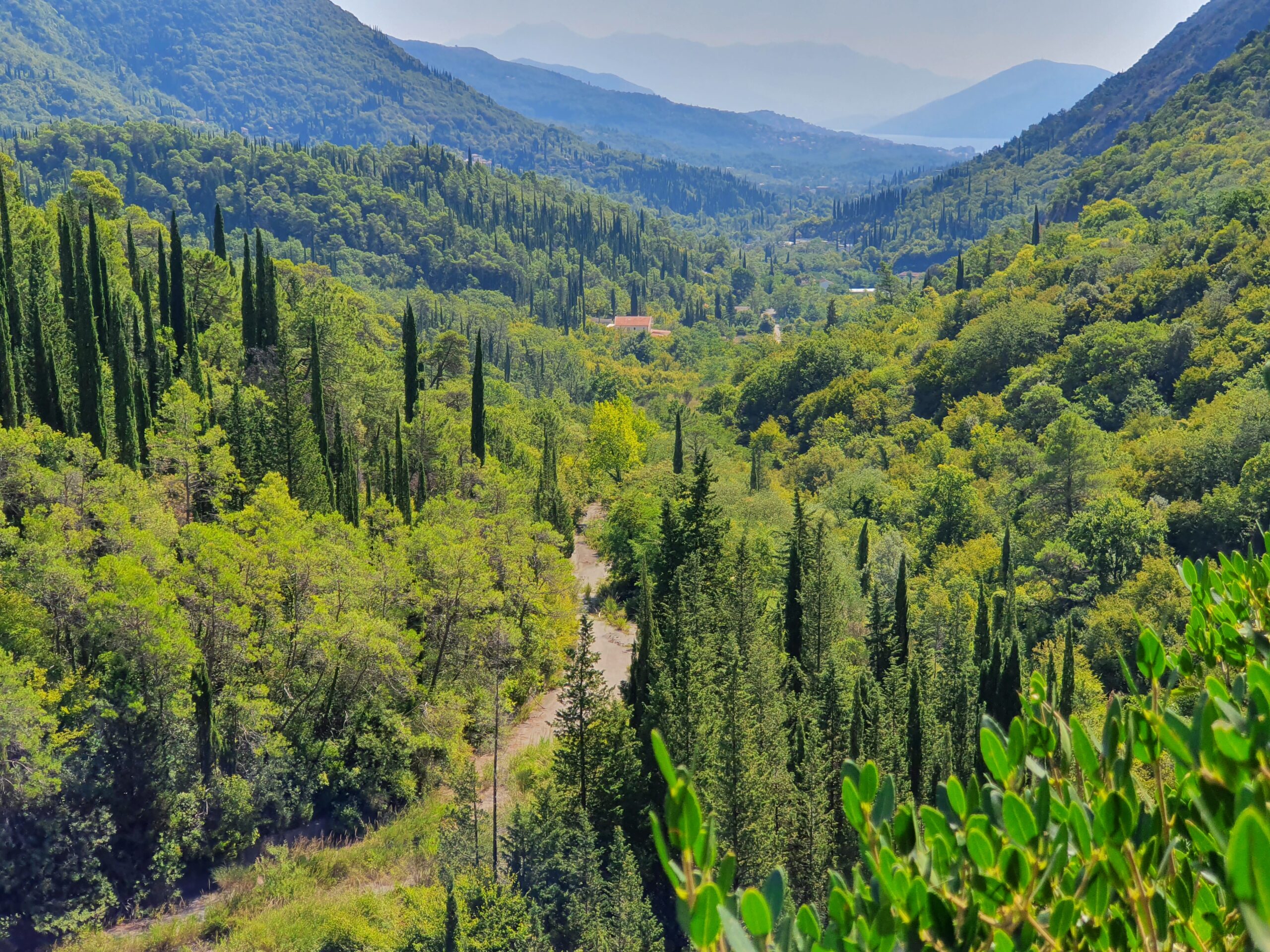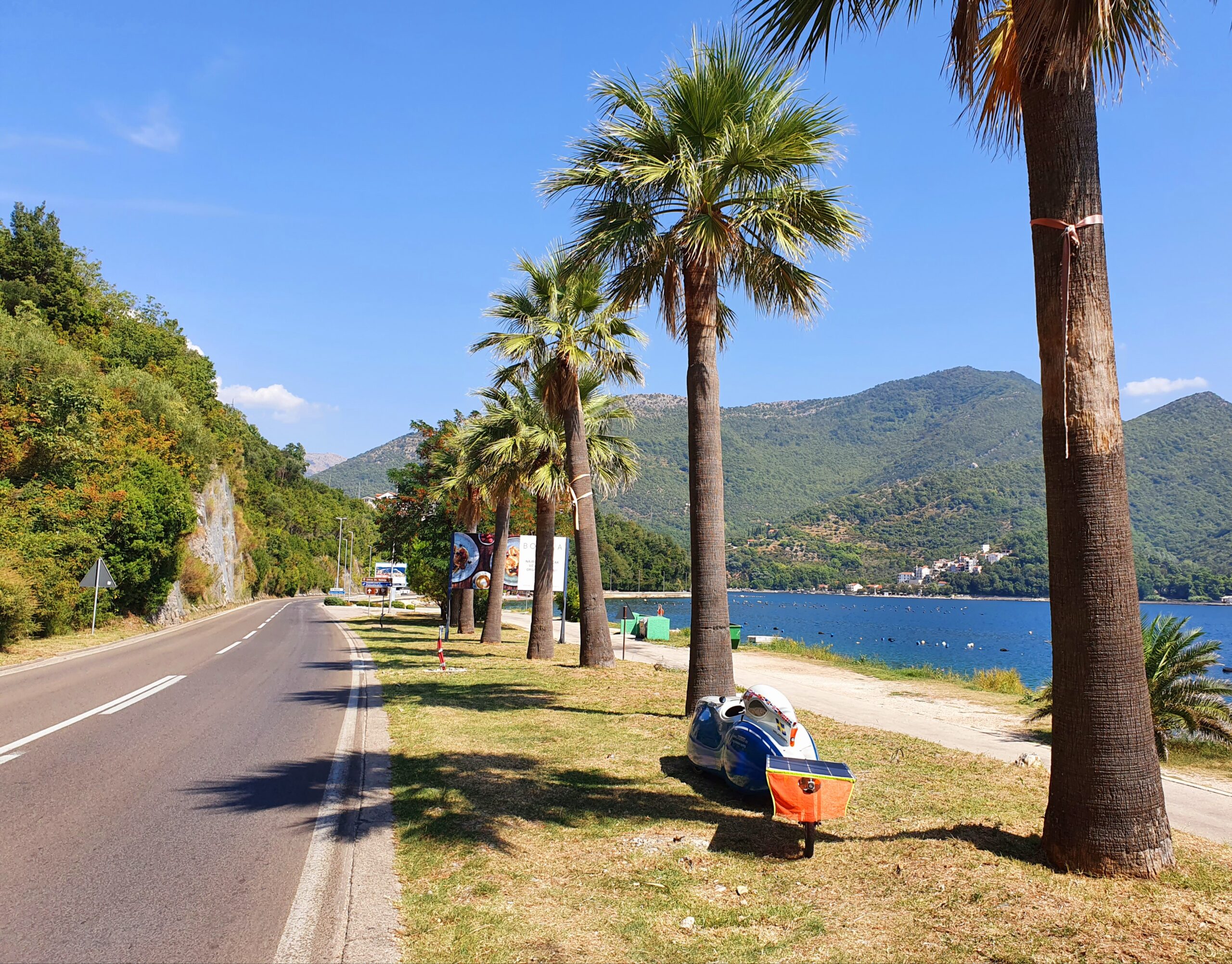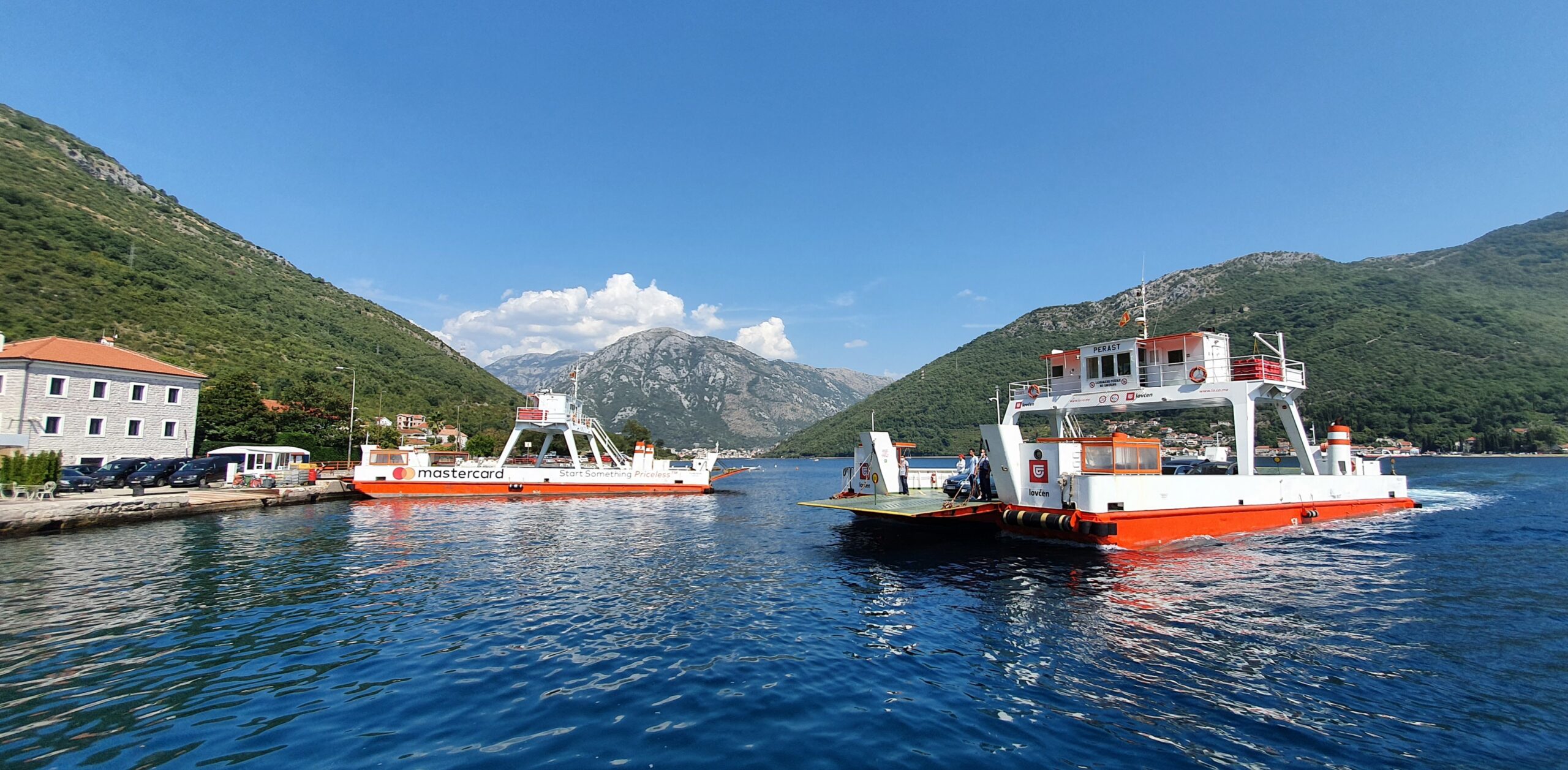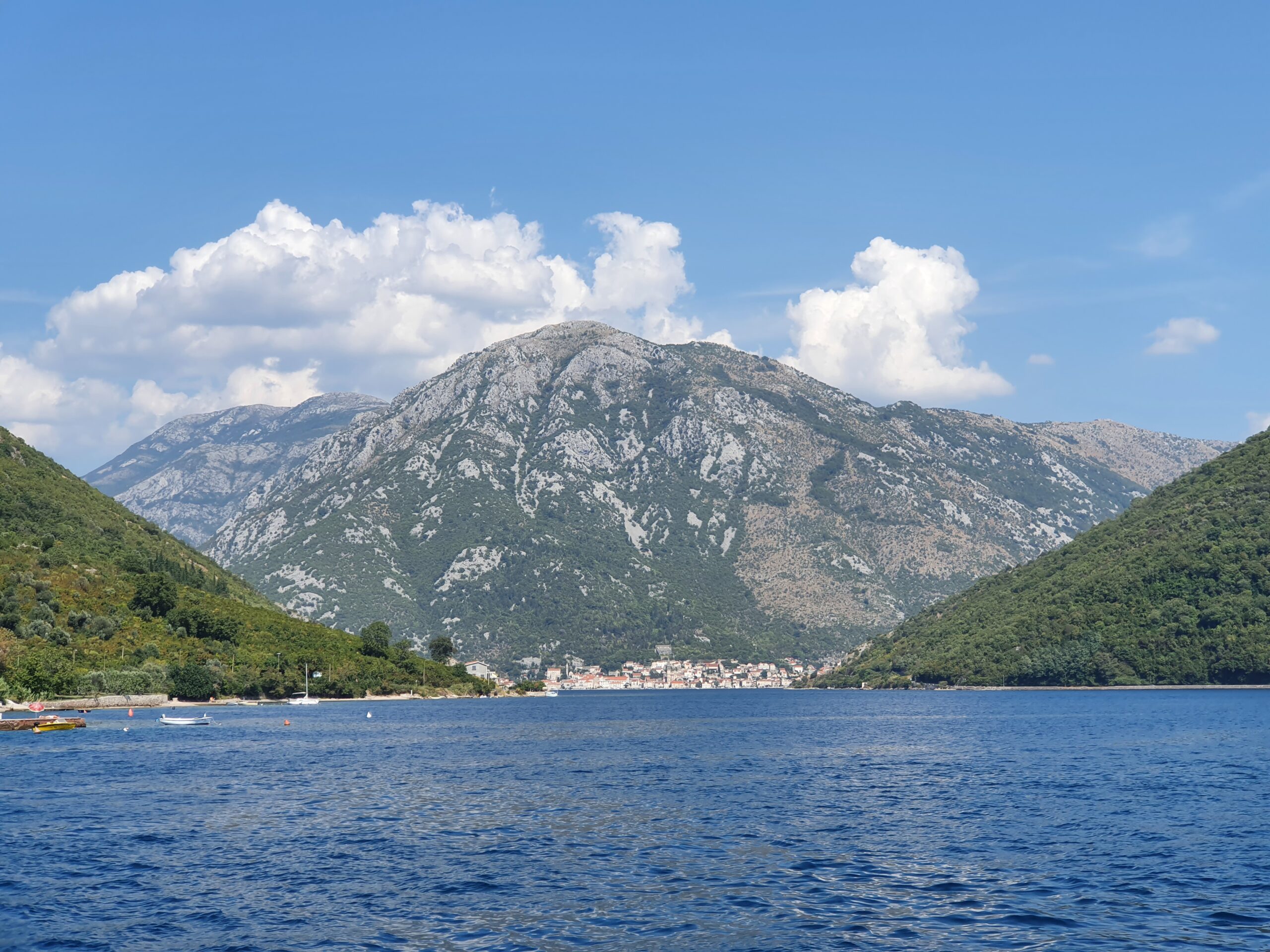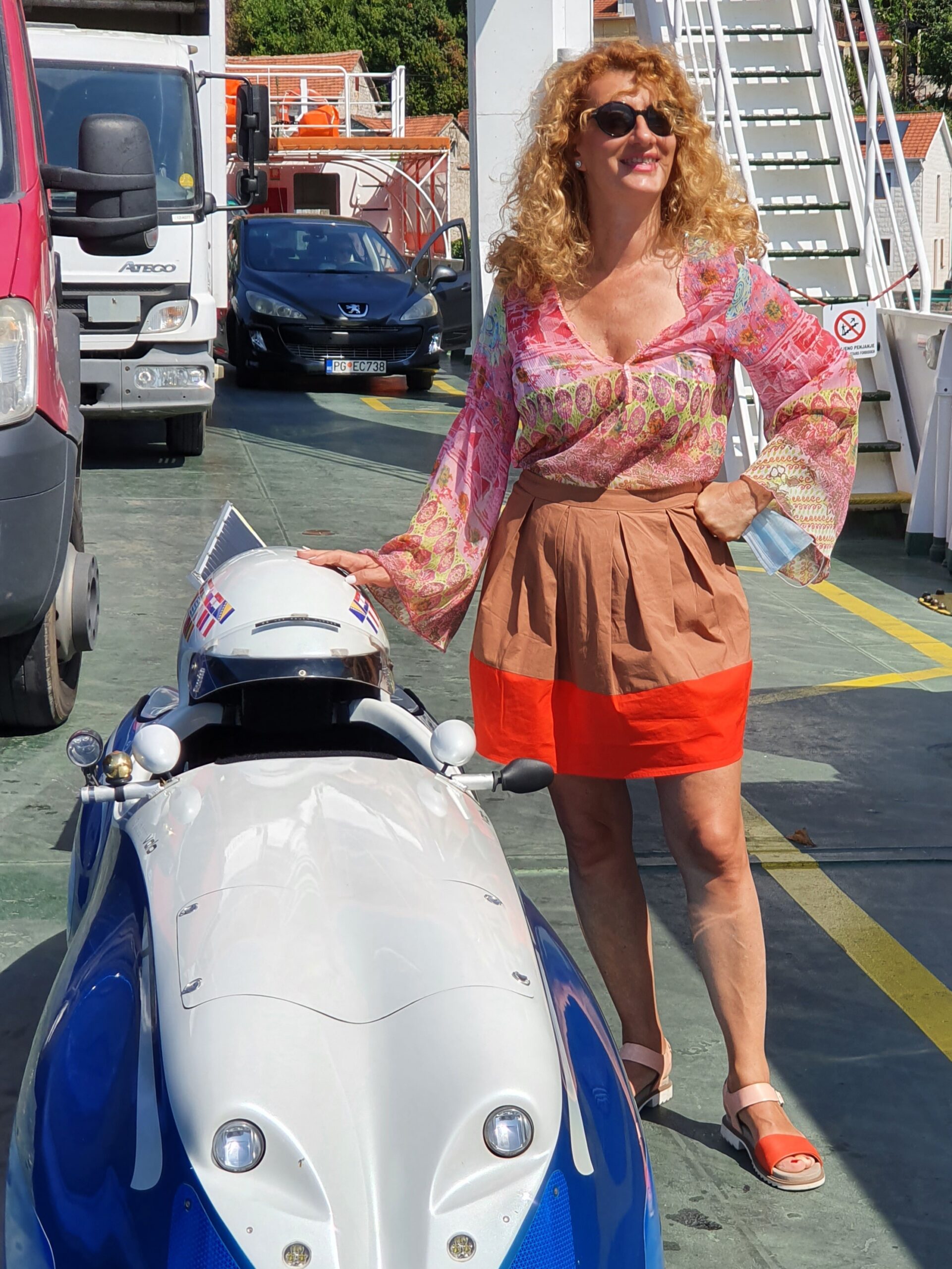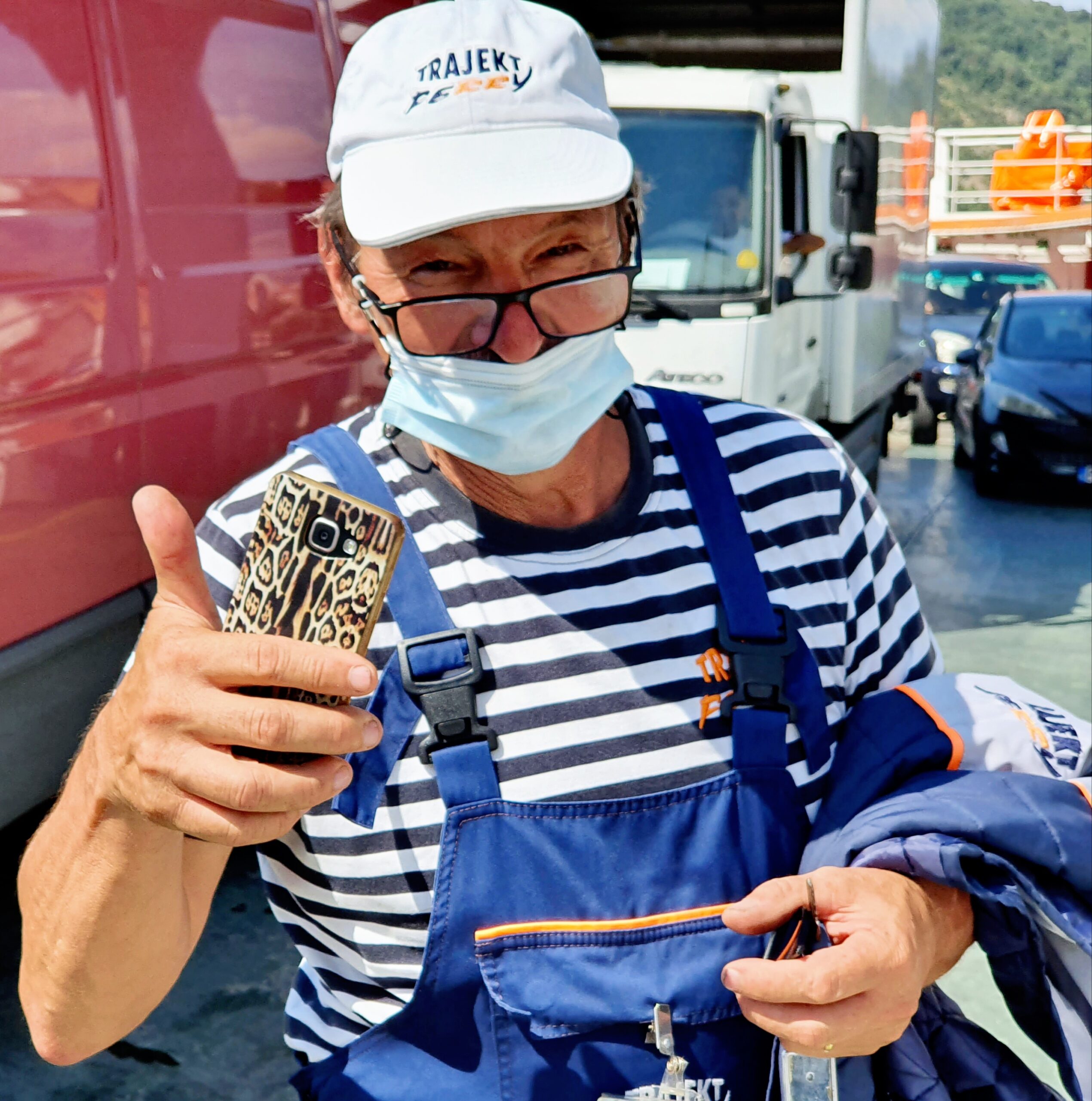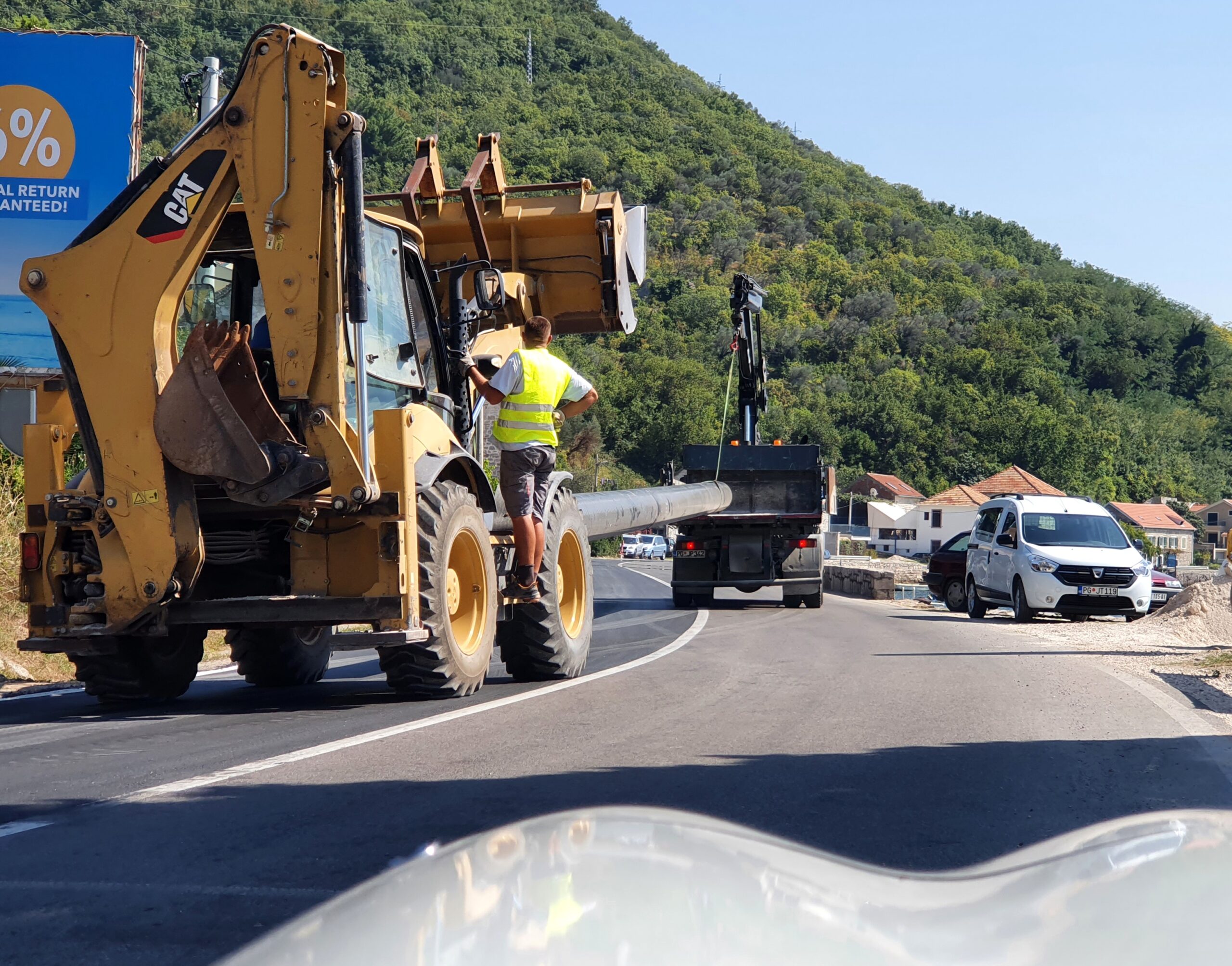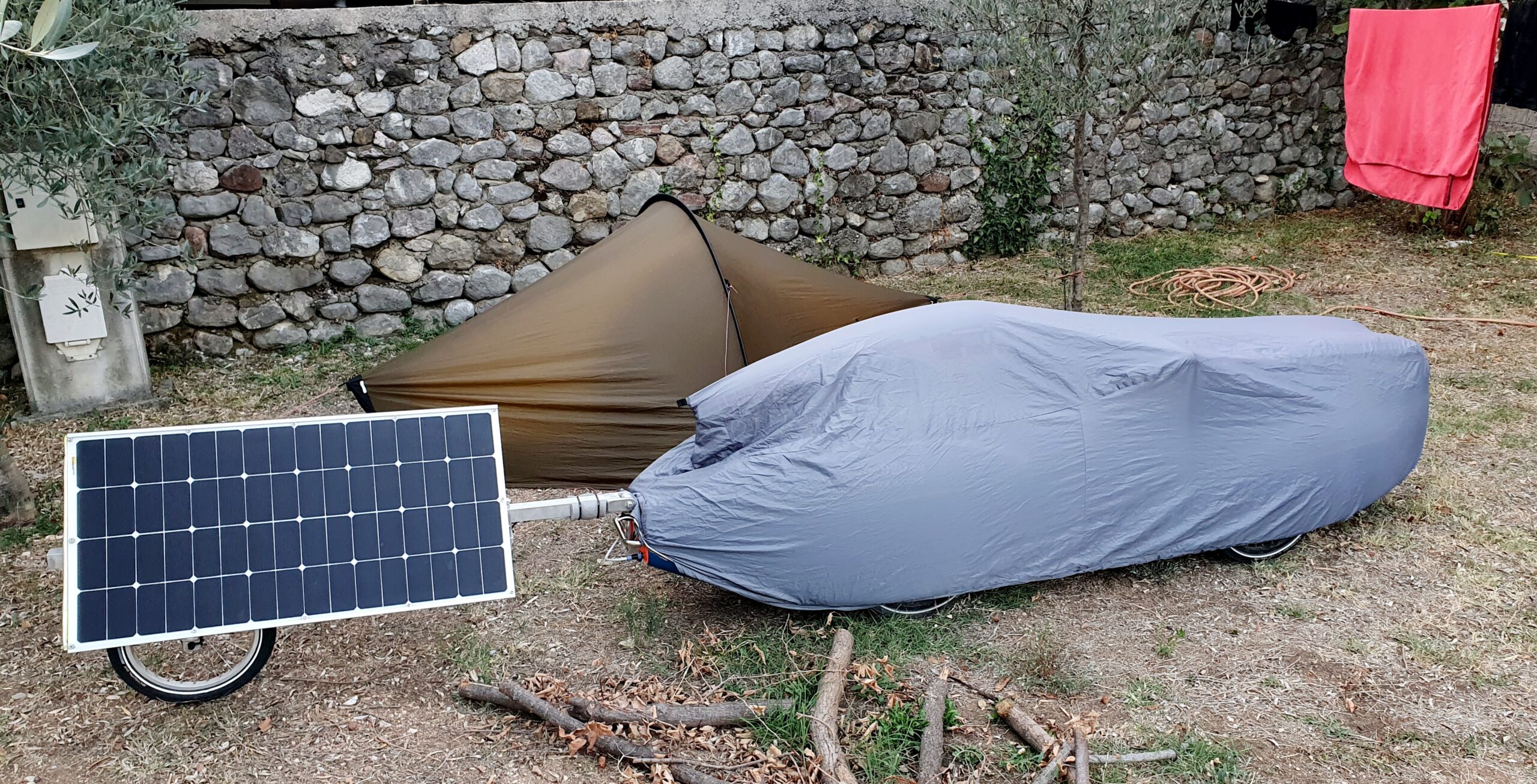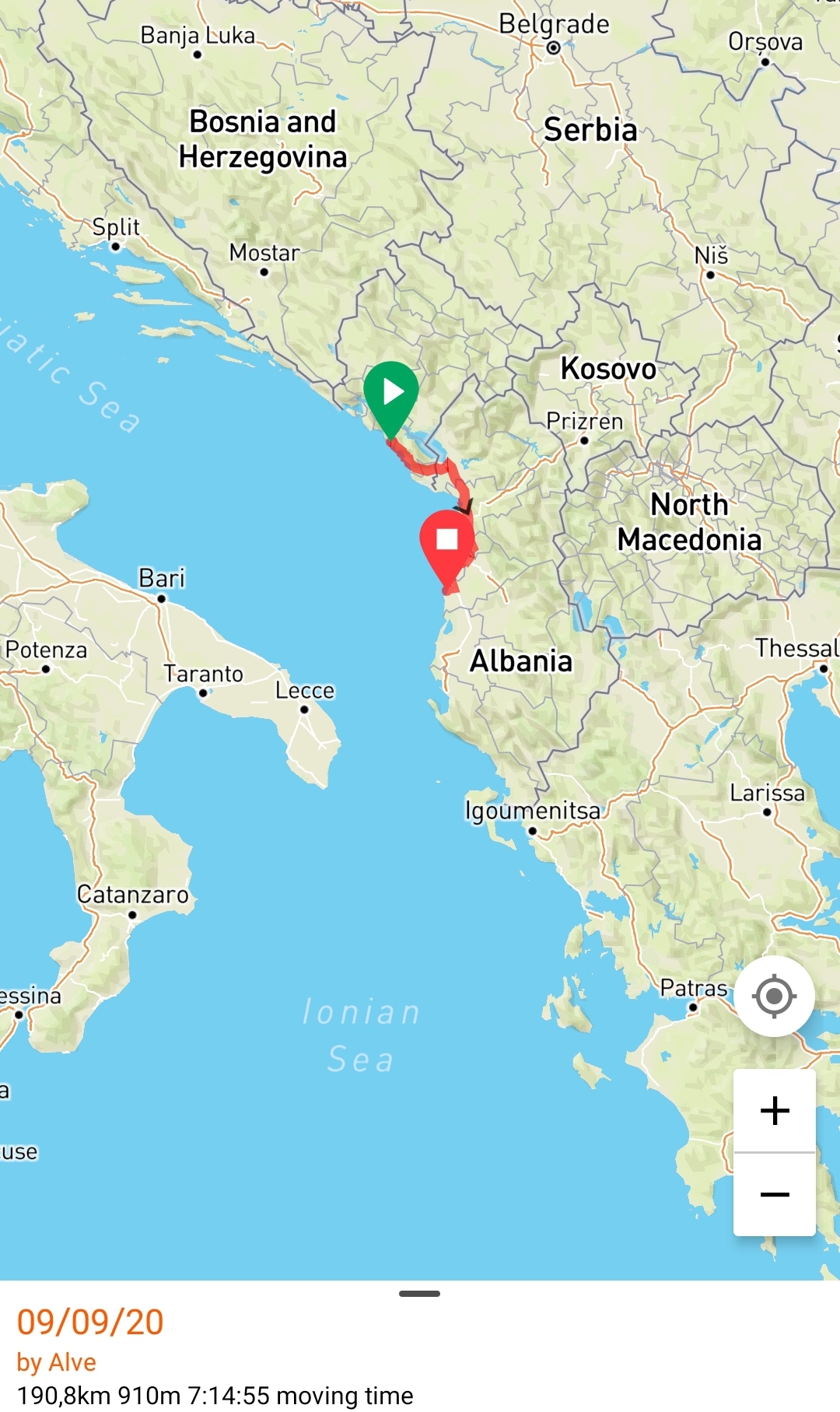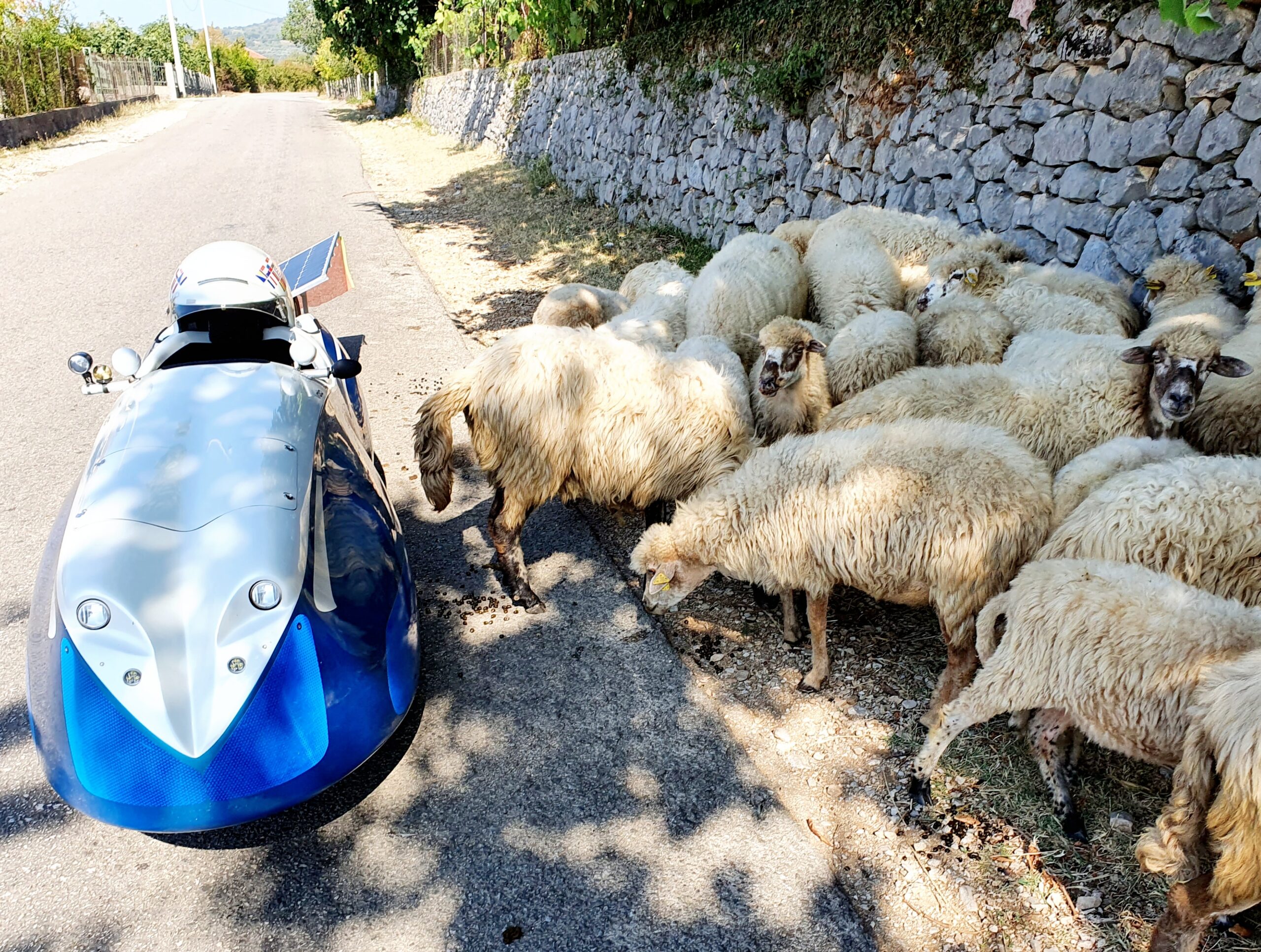 Albania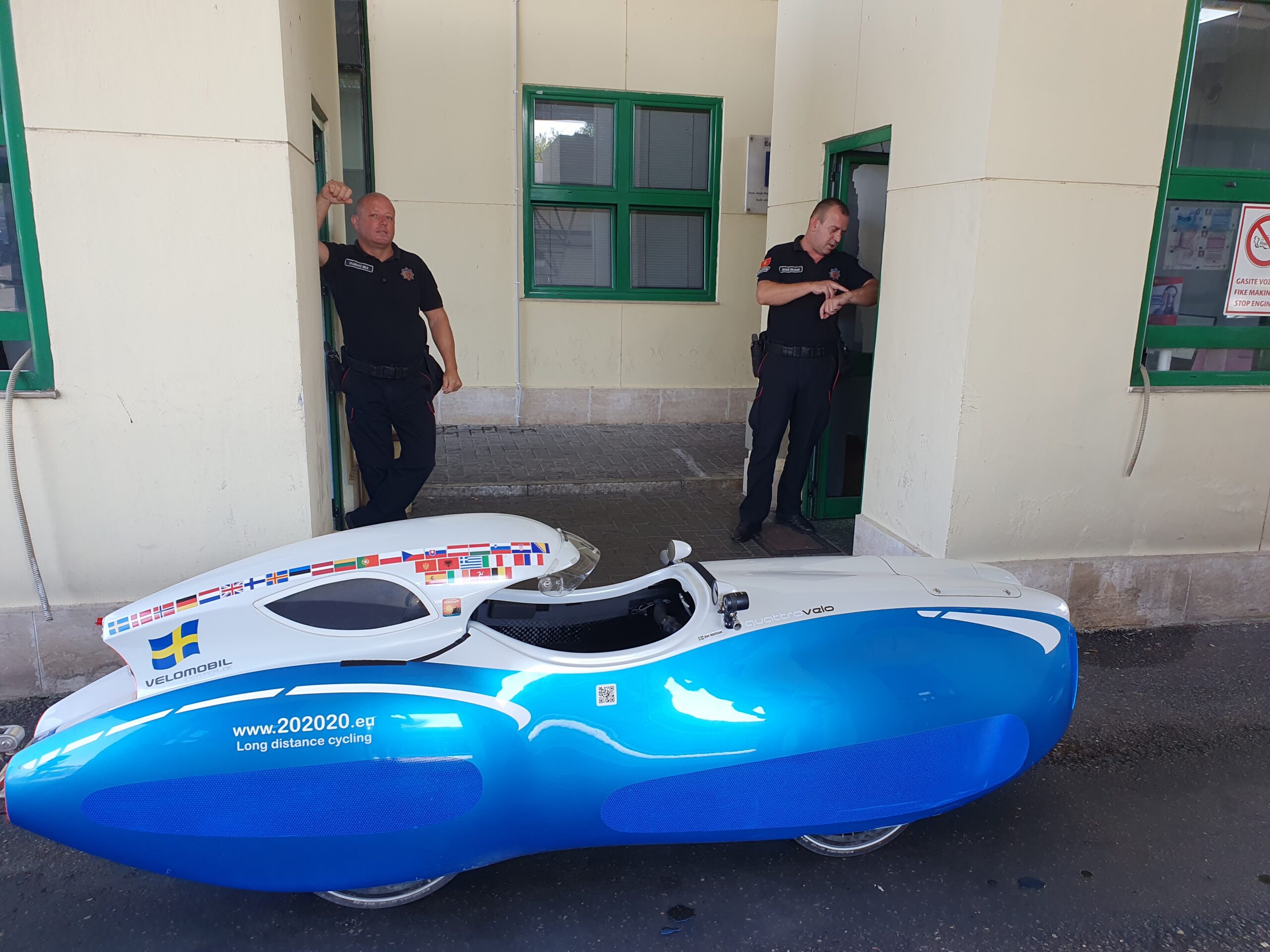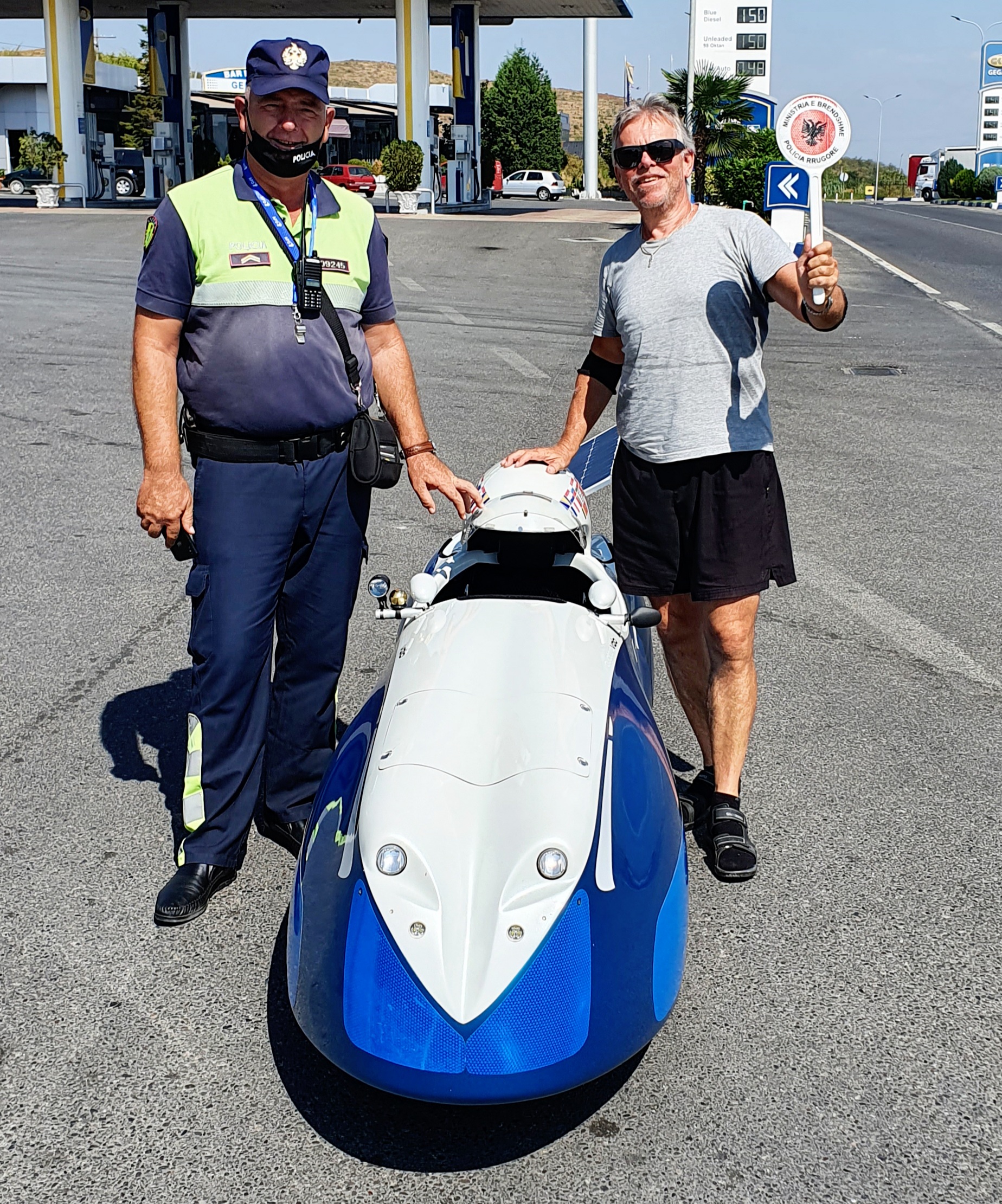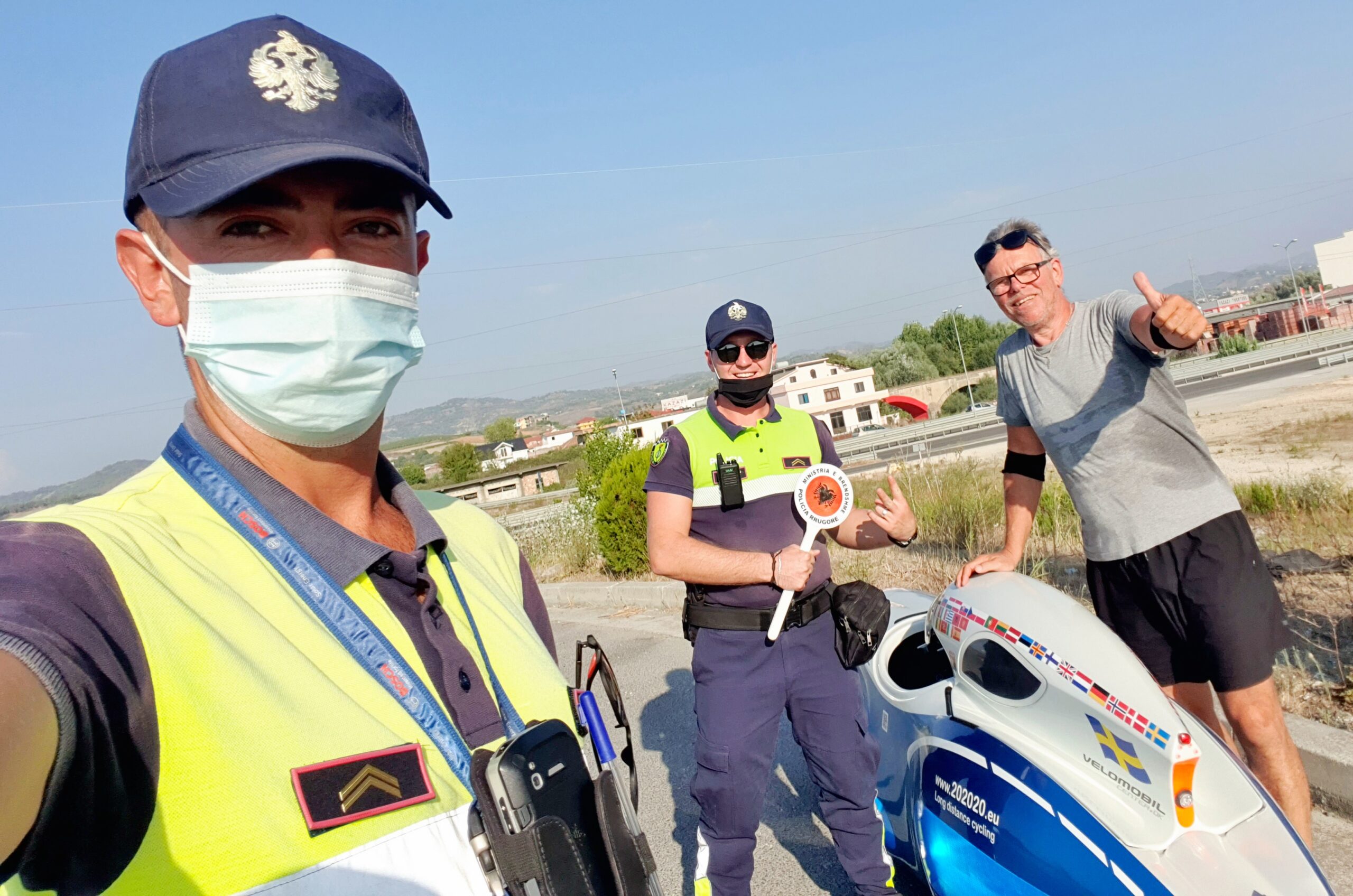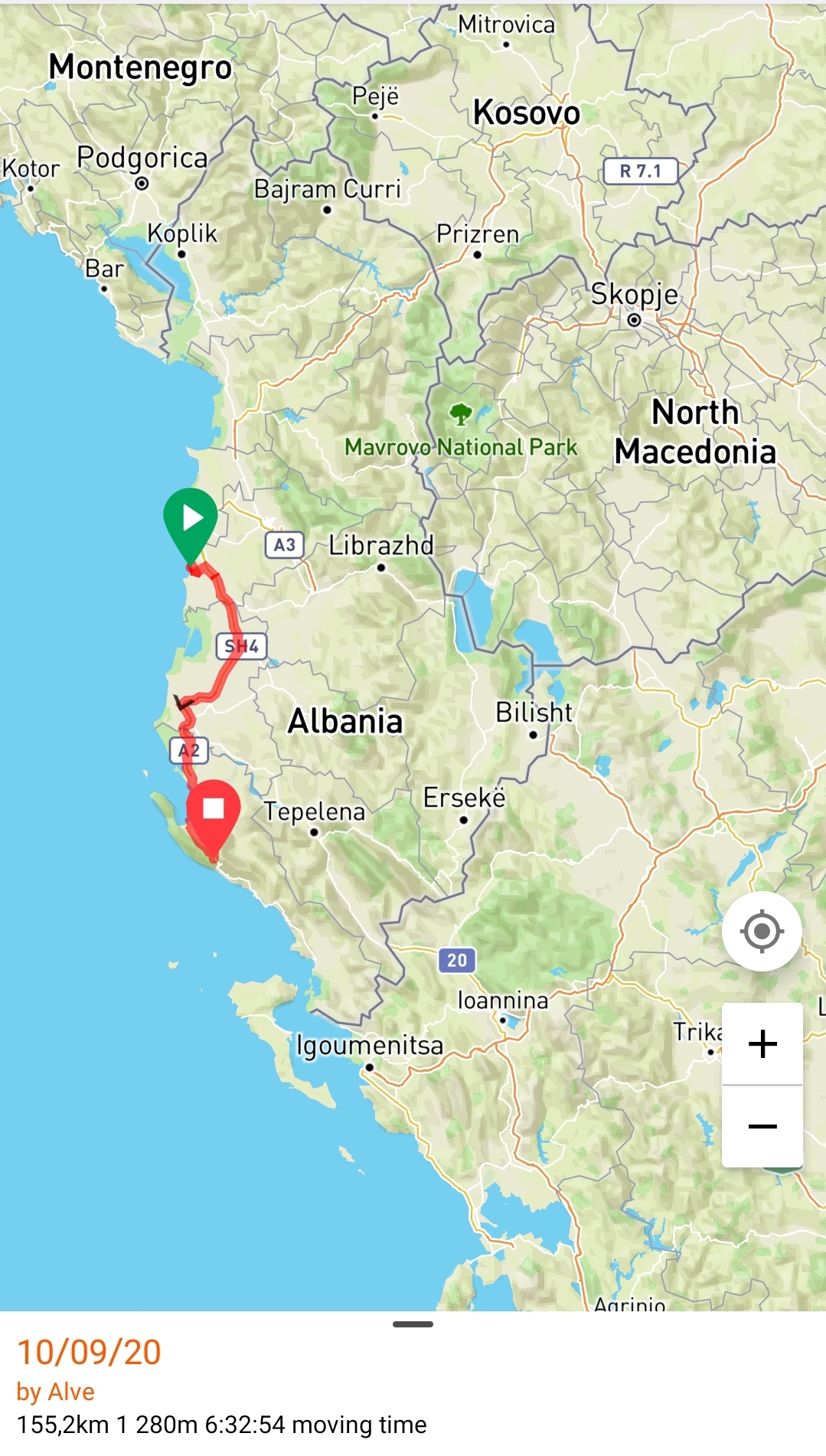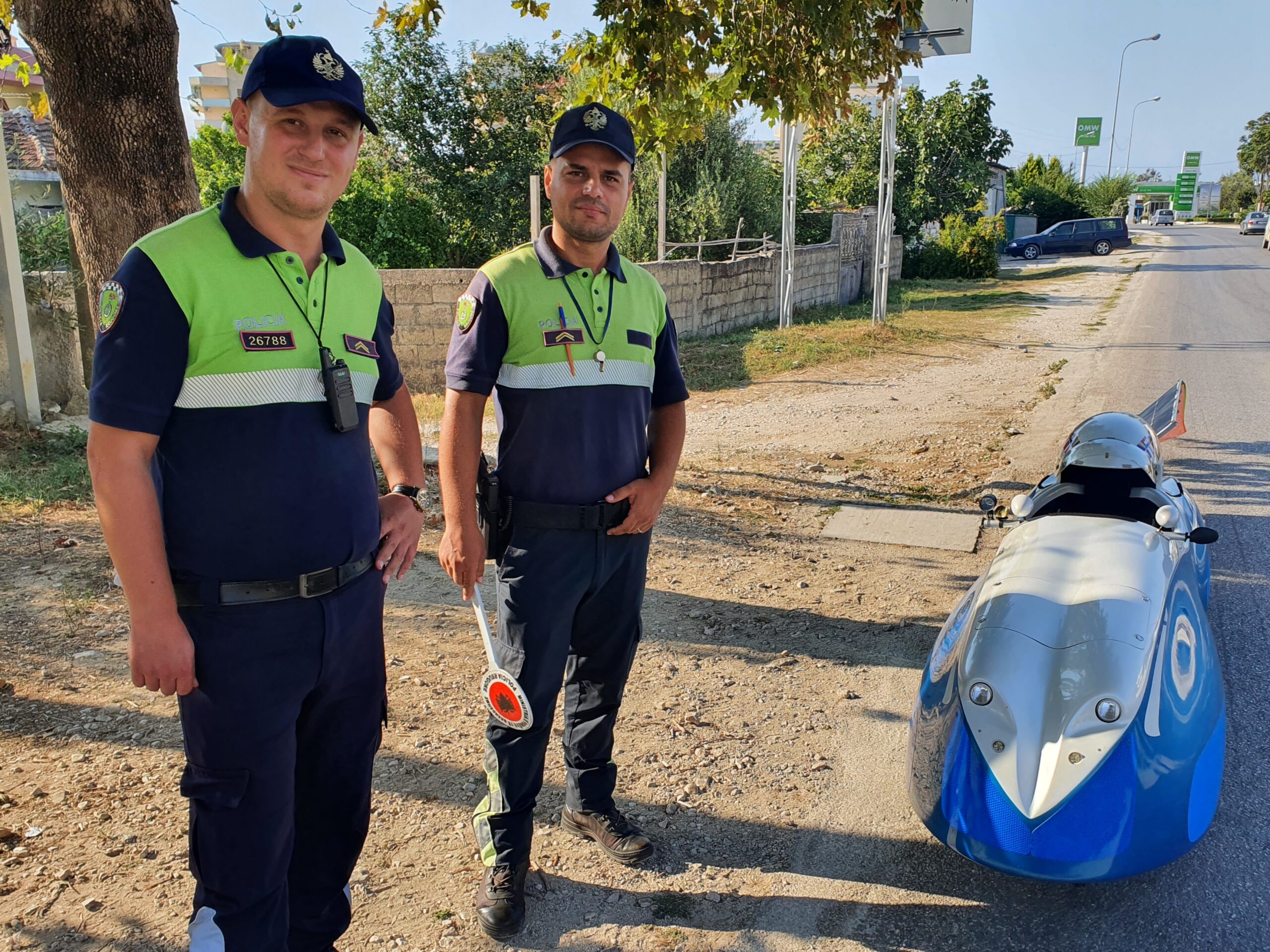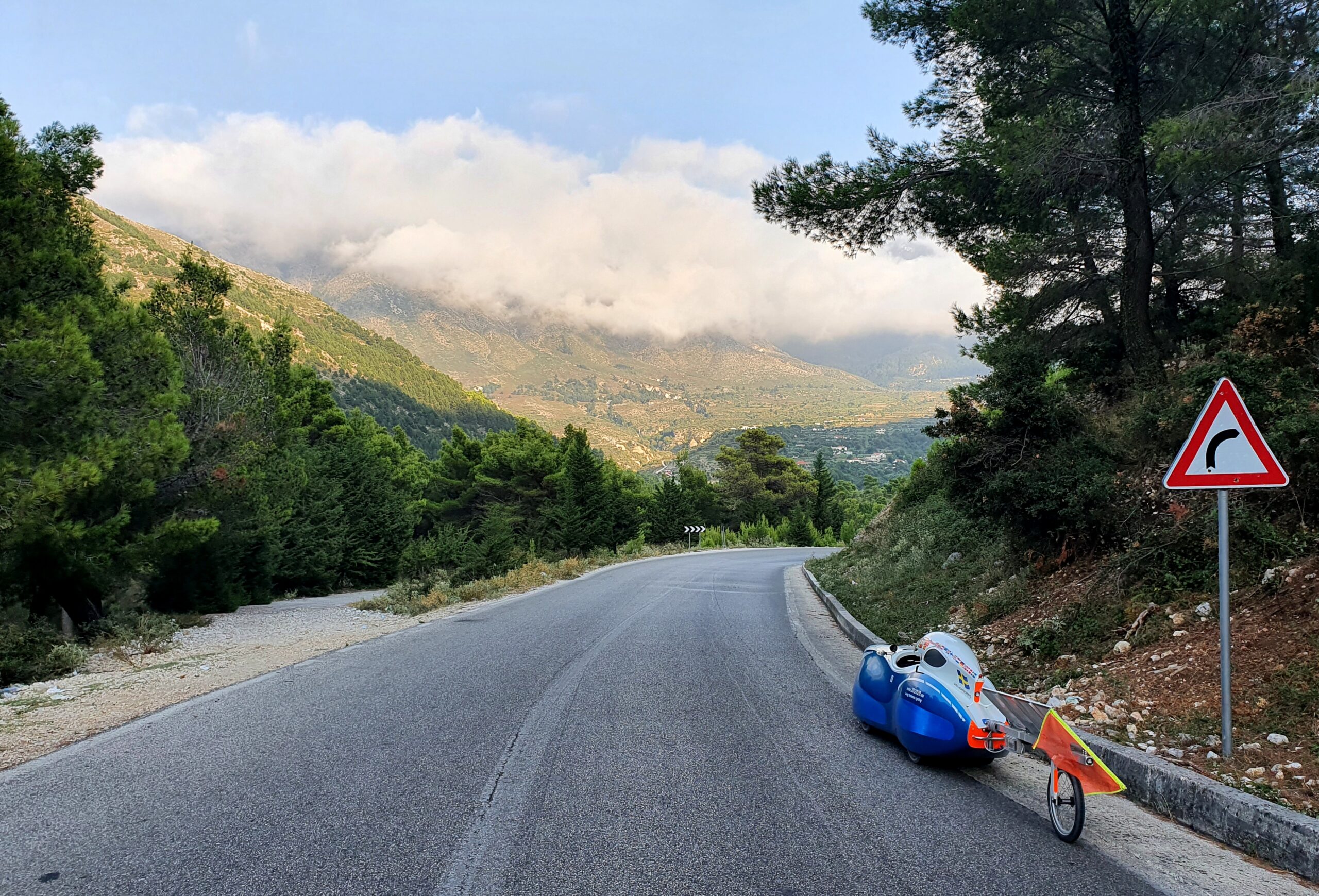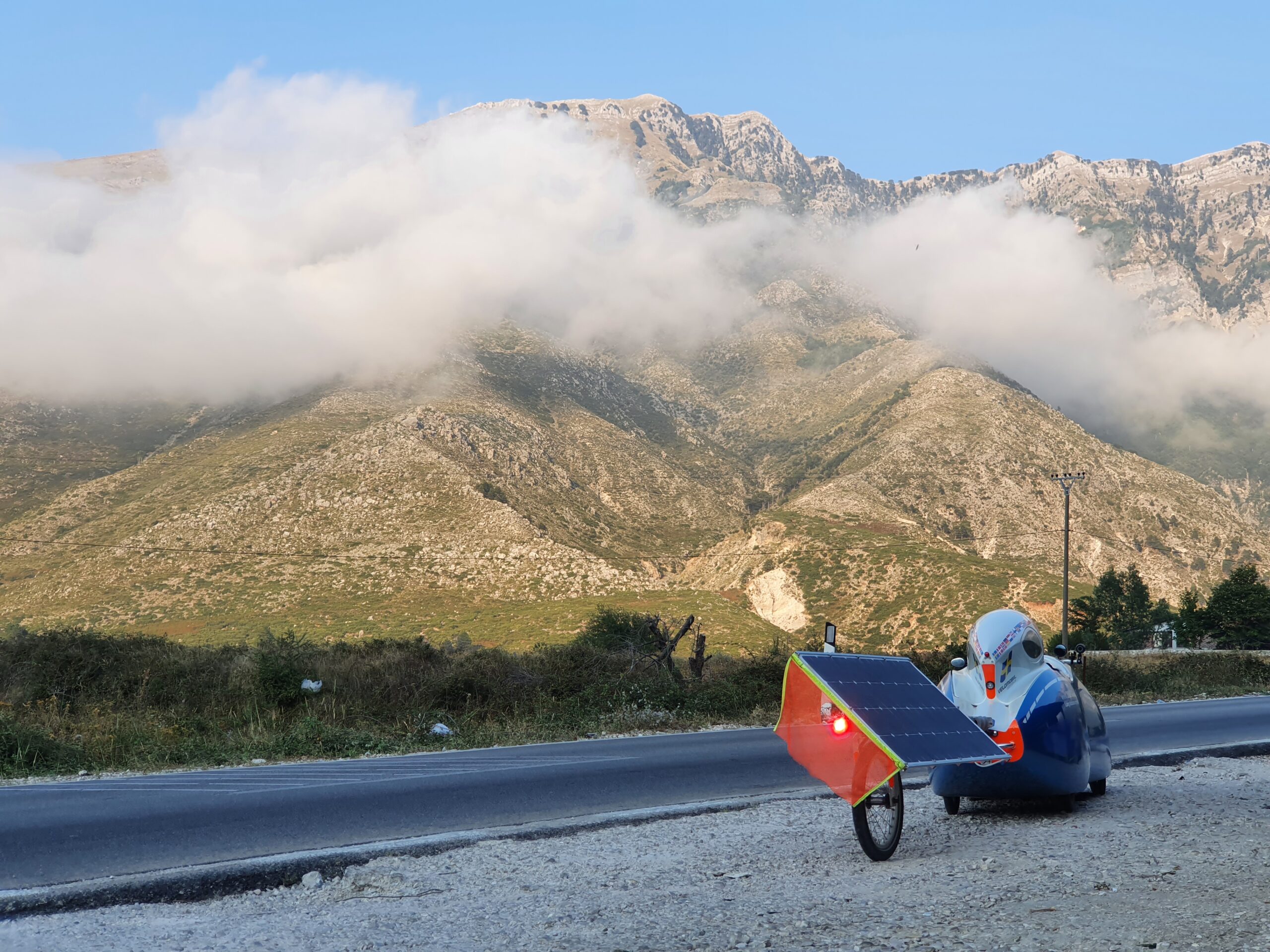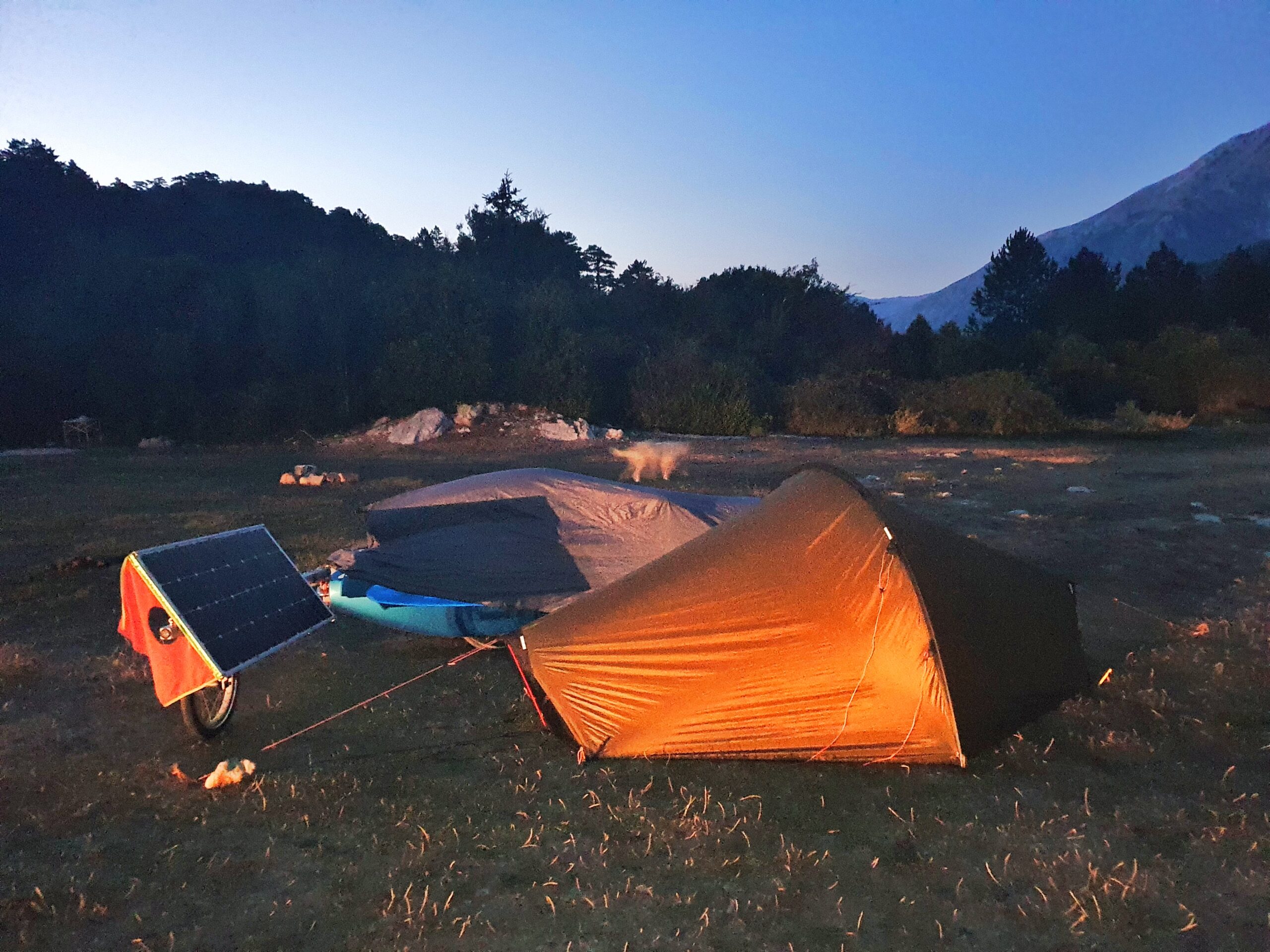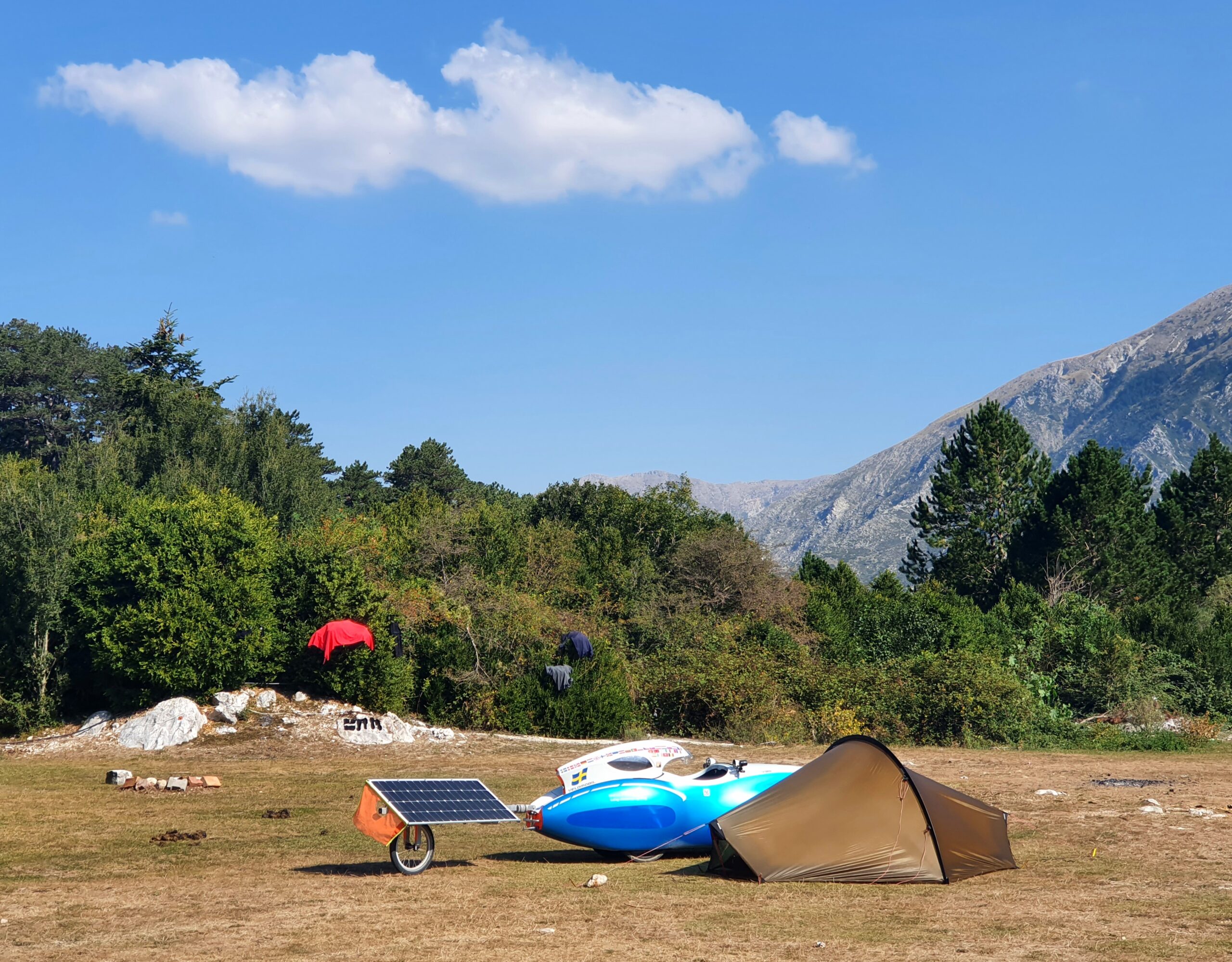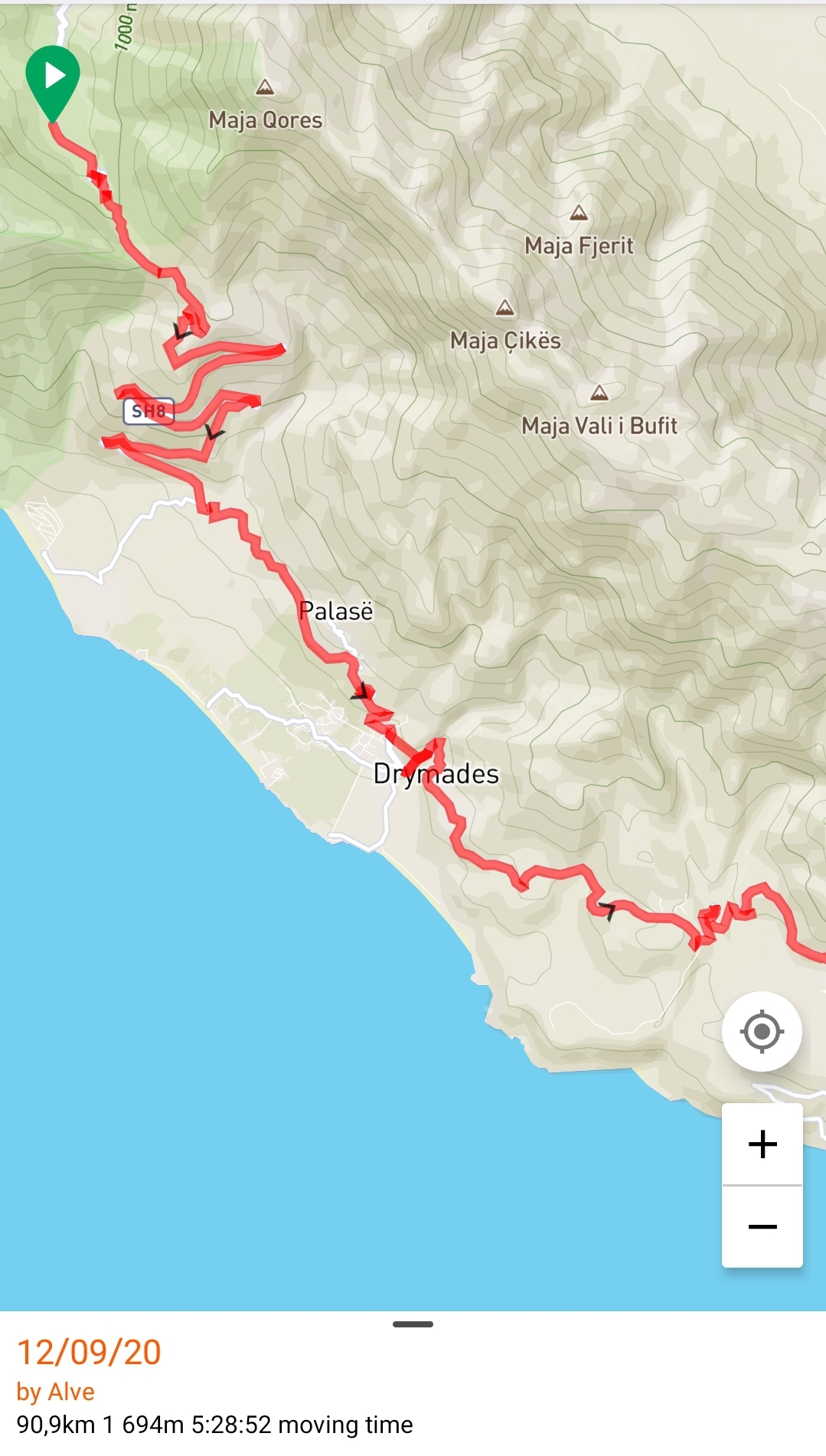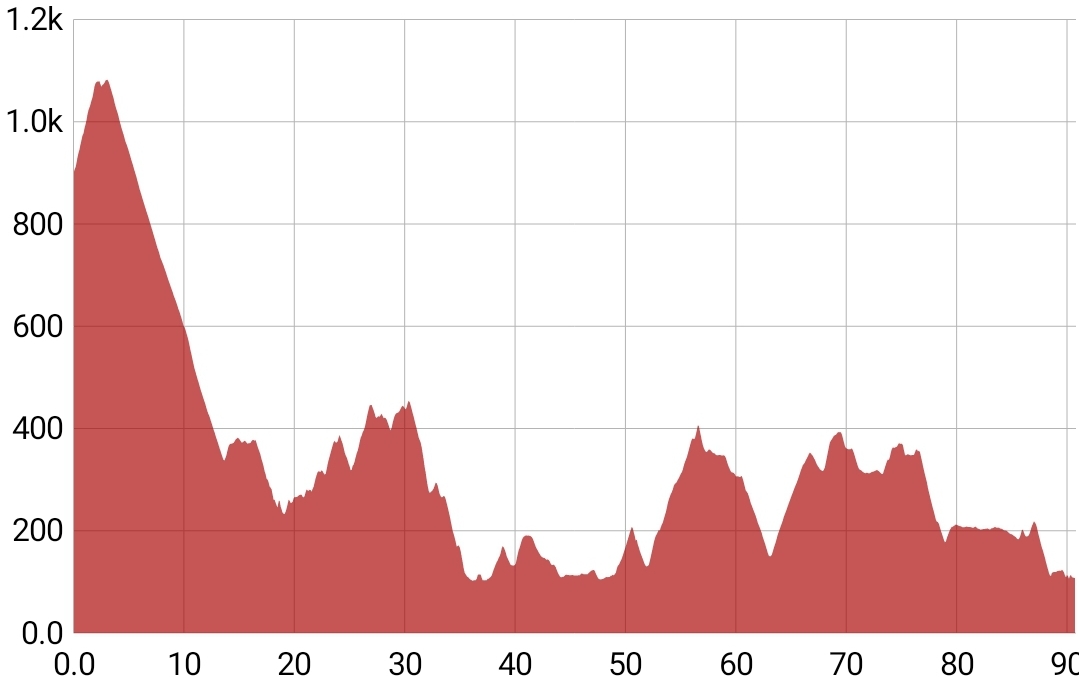 Elevation loss 2500 meters
Elevation gane 1700 meters
I have never worn the brakes as much as I did this day. As soon as I released the brake levers, the speed was directly up to 80 km per hour. Although I often stopped to cool the brakes, they overheated. In one place I drove down about a thousand meters in a little bit over 10 kilometer, it was really steep to say the least. The brakes worn so much that I didn't have a parking brakes in the evening.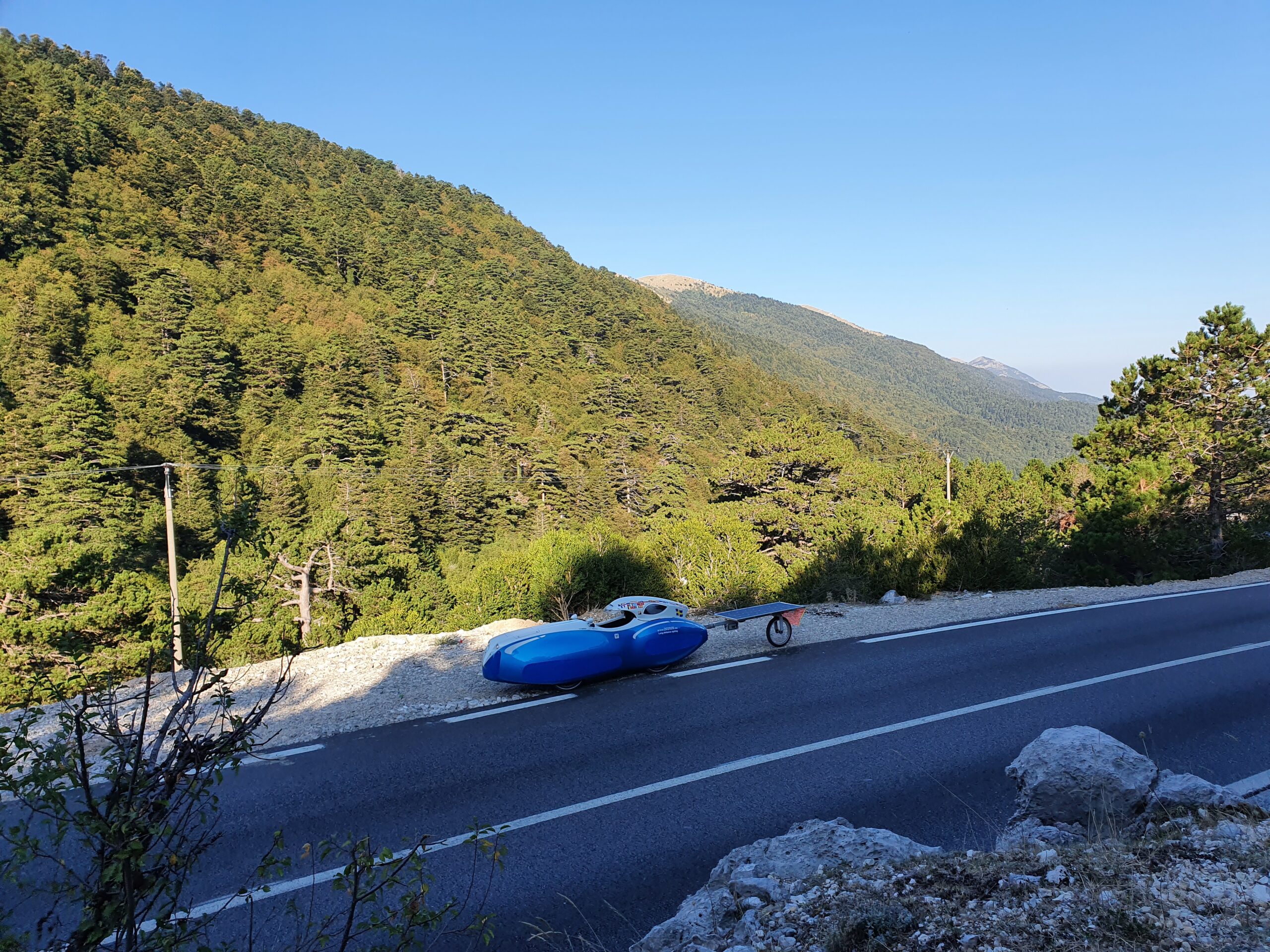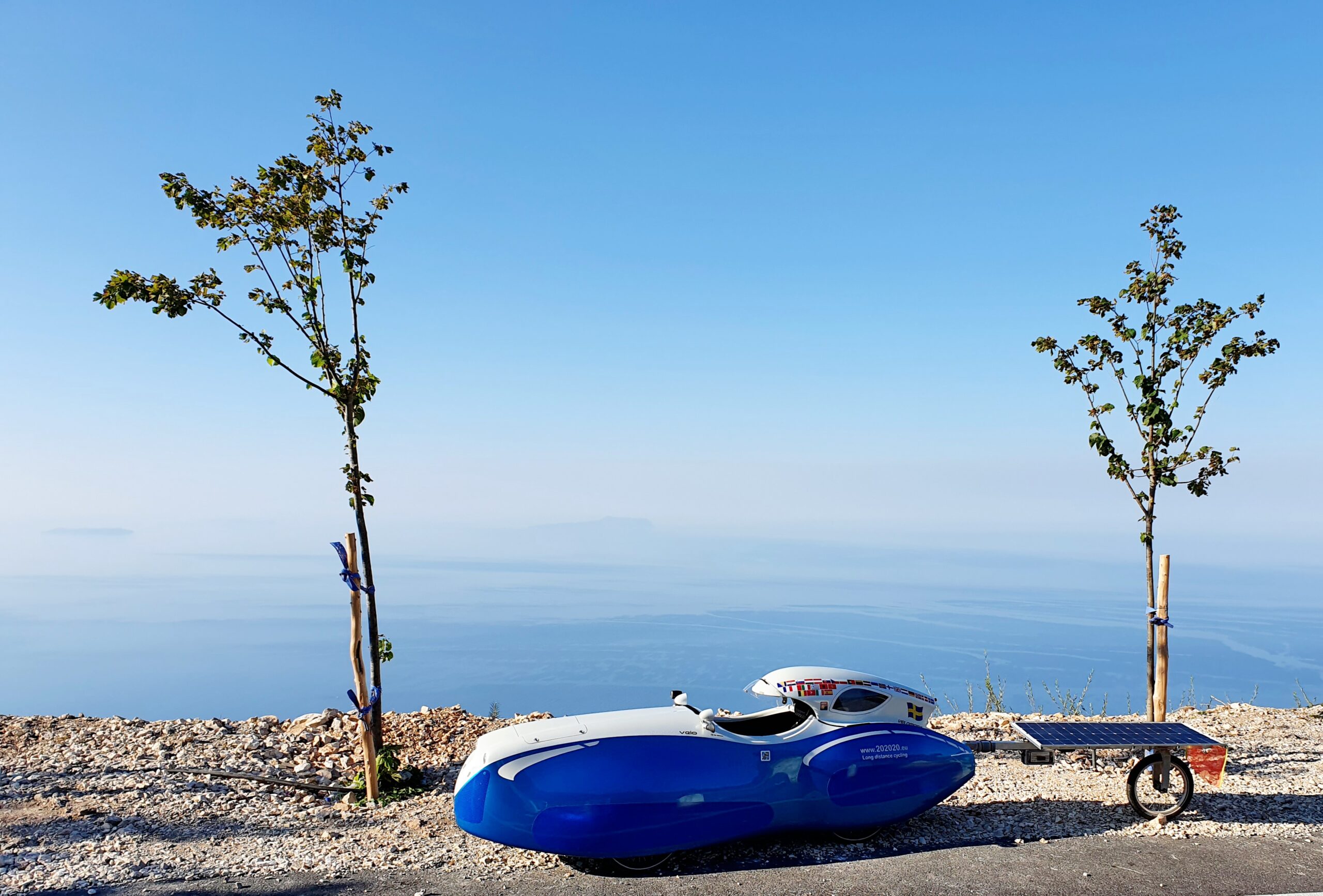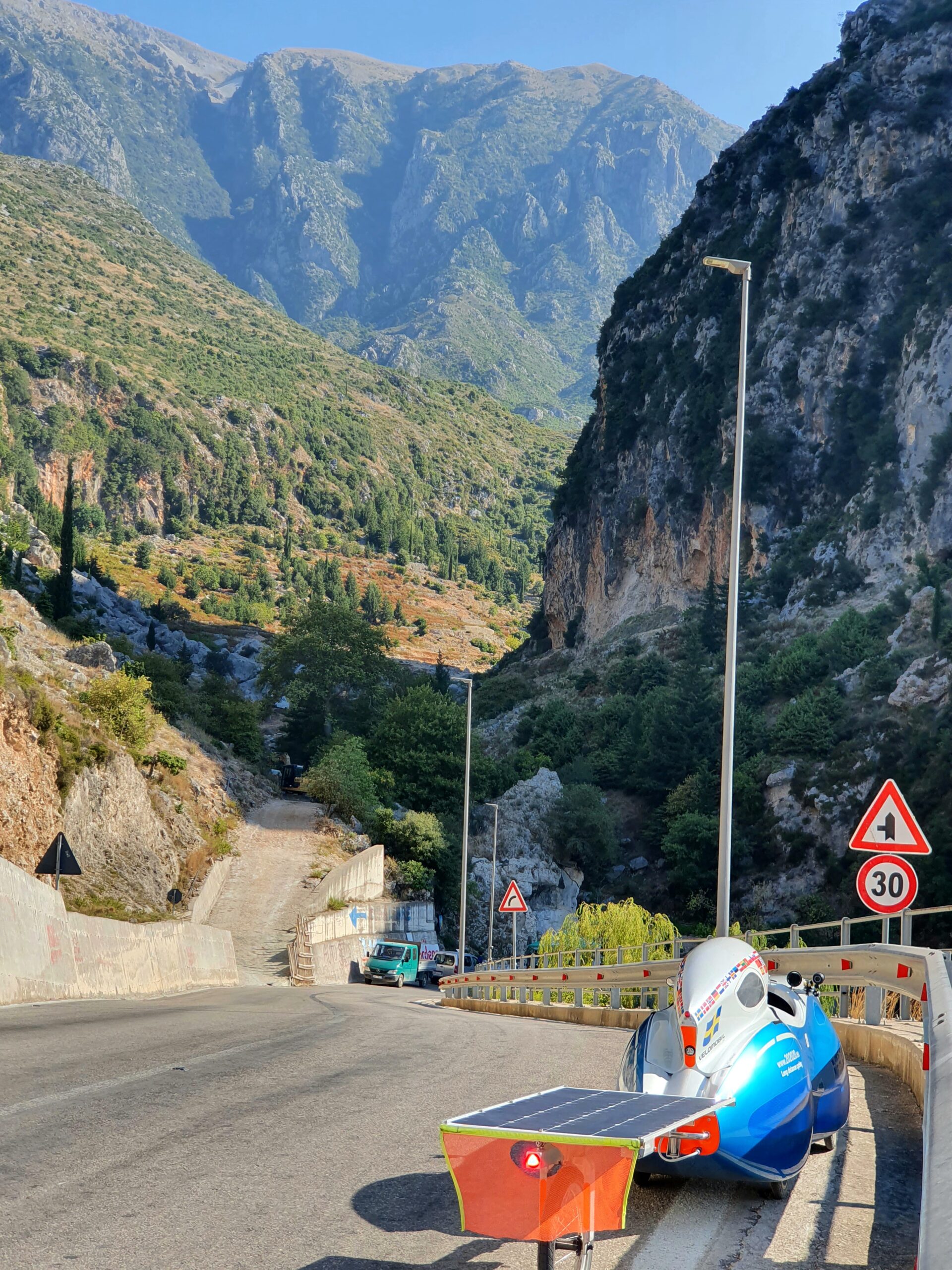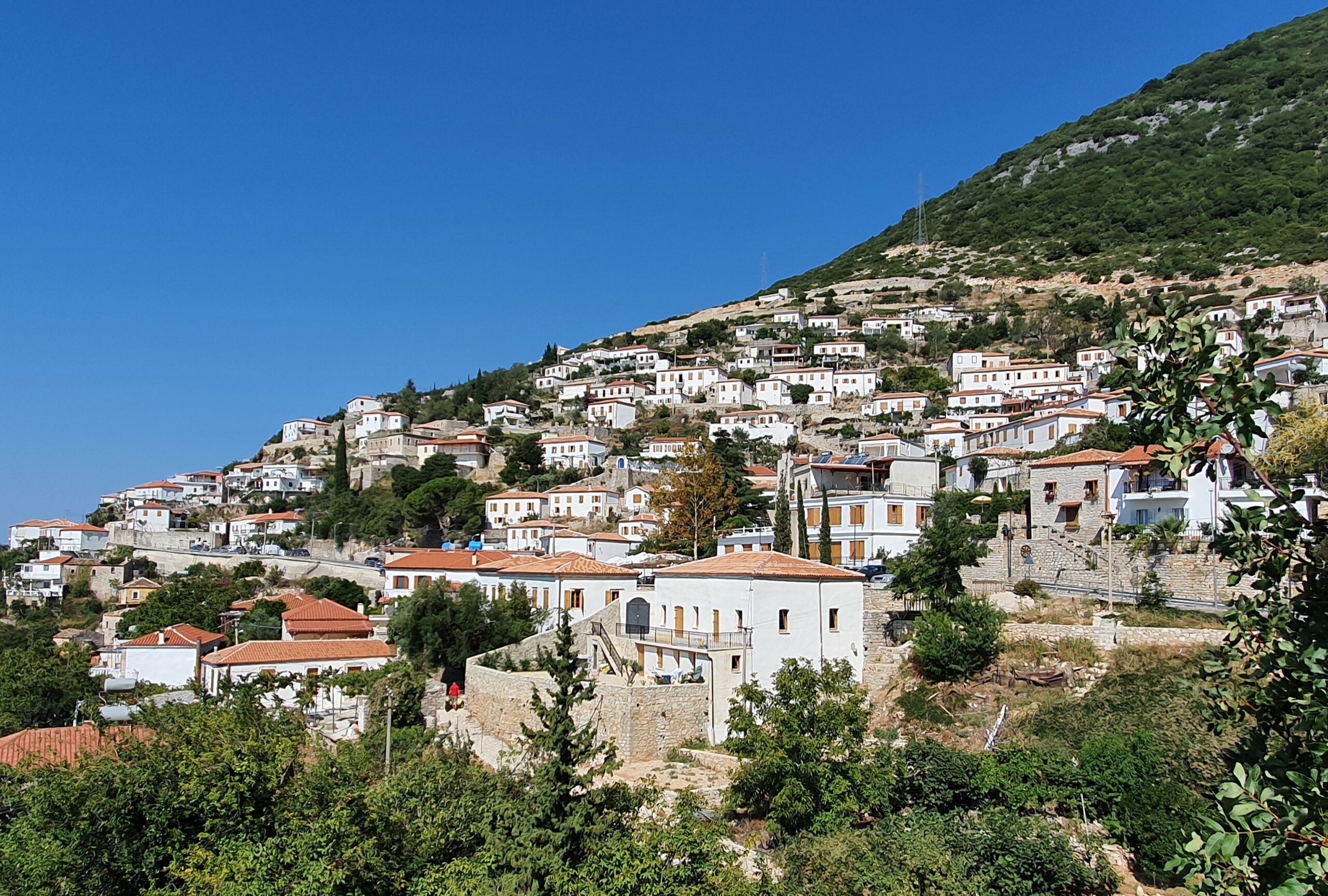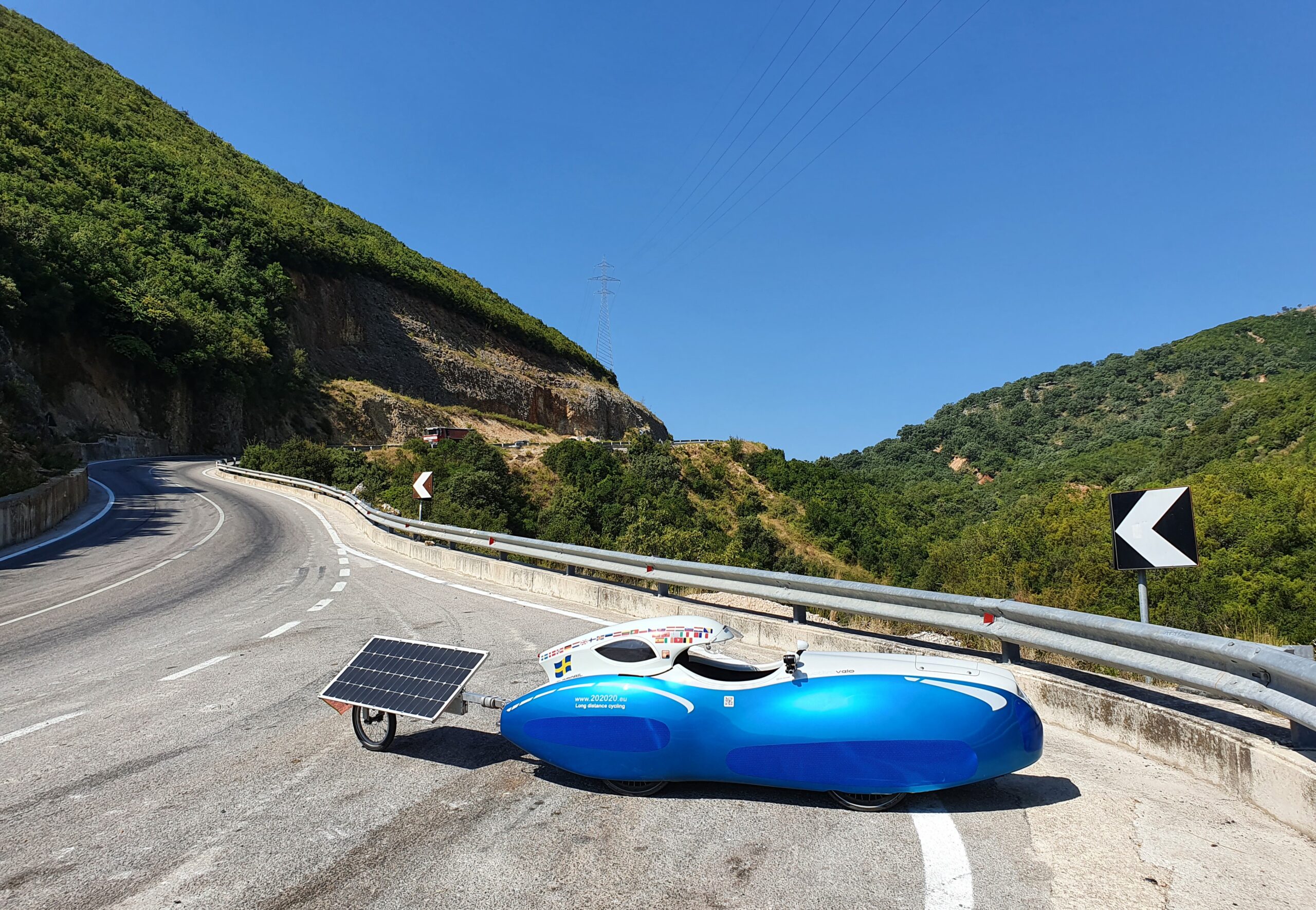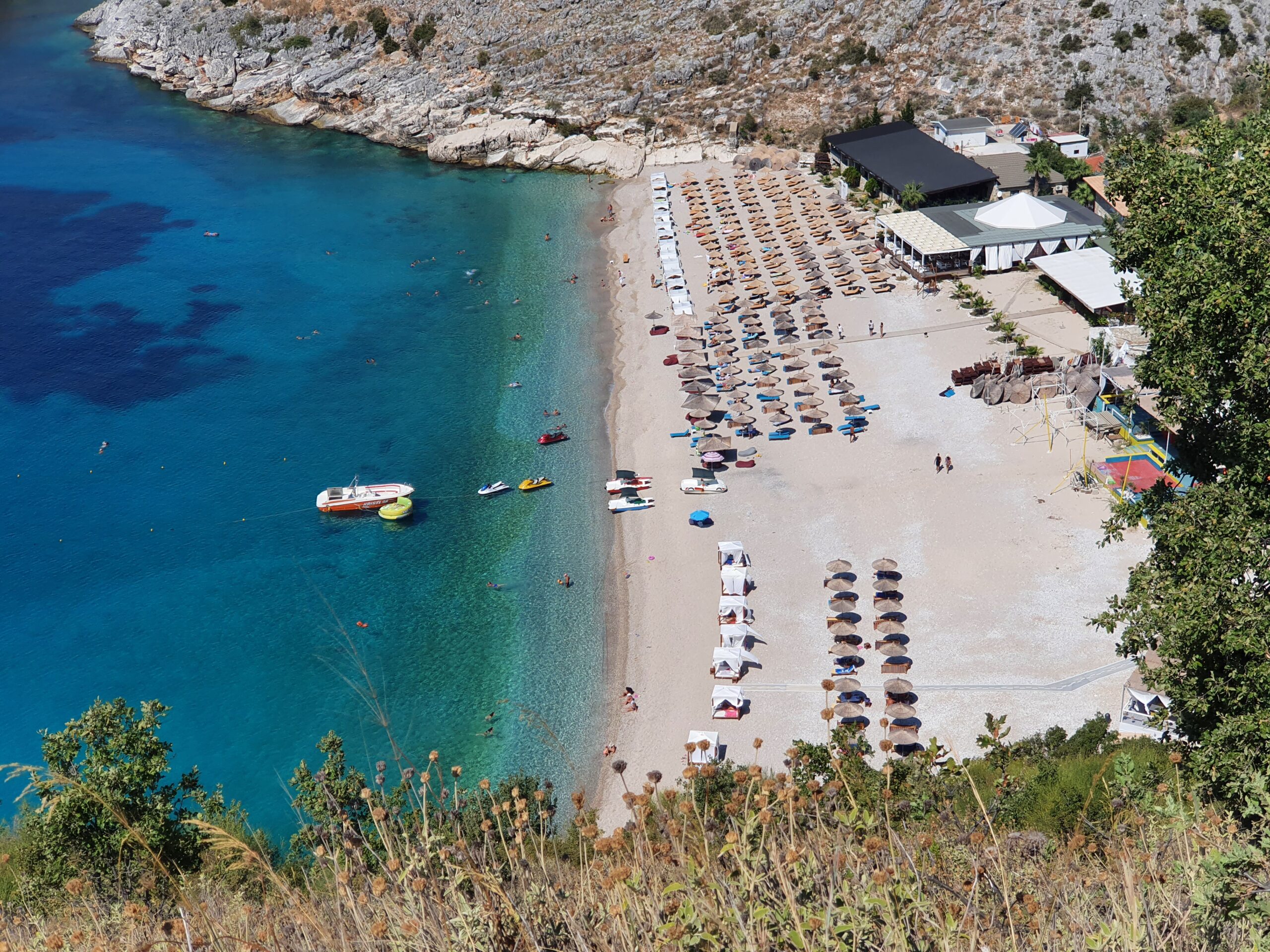 Sarande
I reached the town of Sarande the 12th of September 2020. My plan was to take a ferry from here to Corfu in Greece. But the ferries where cancelled because of corona. So I decided to rest before continuing over the mountains to a main border crossing.
Following are some photos from Sarande.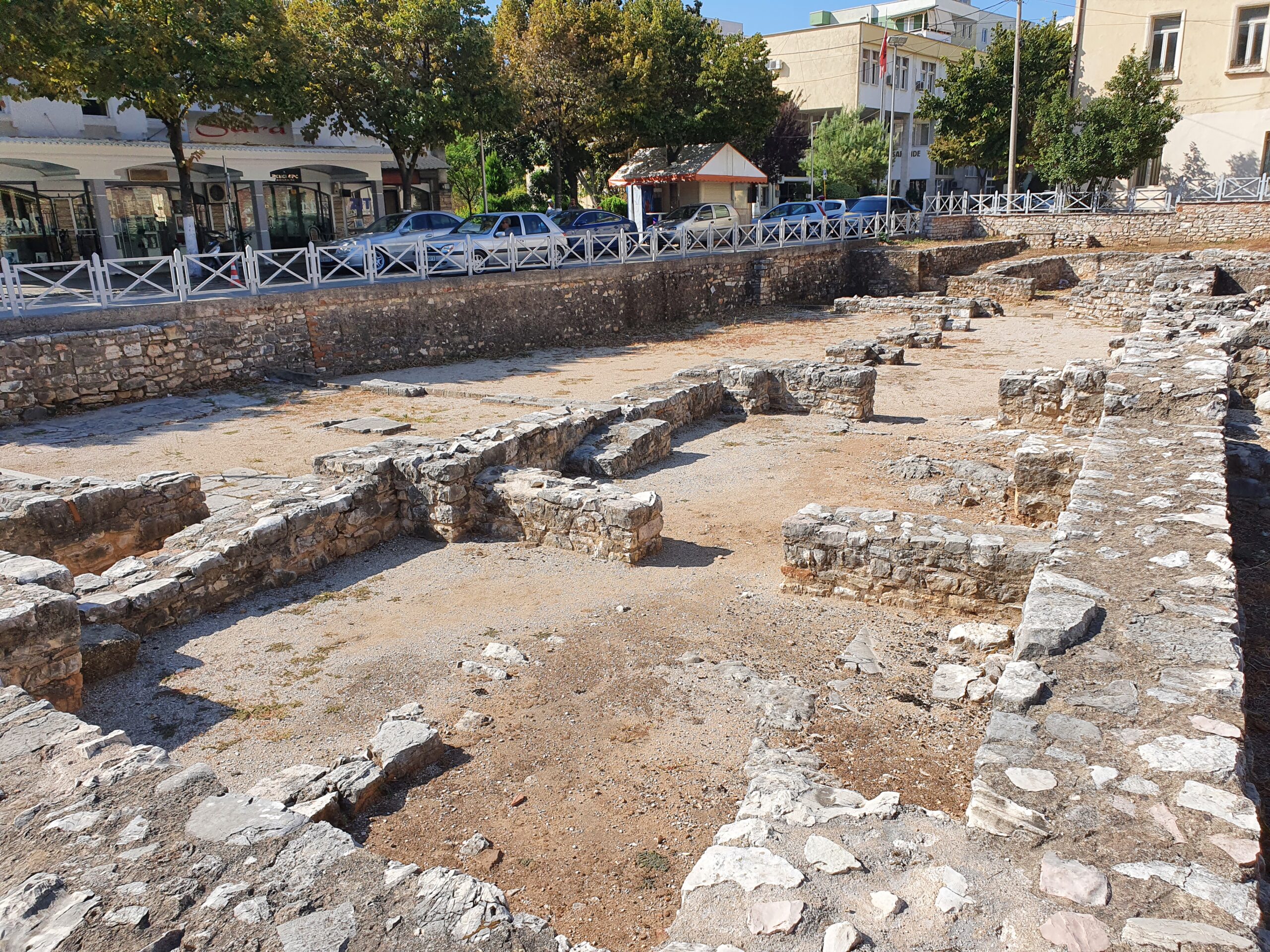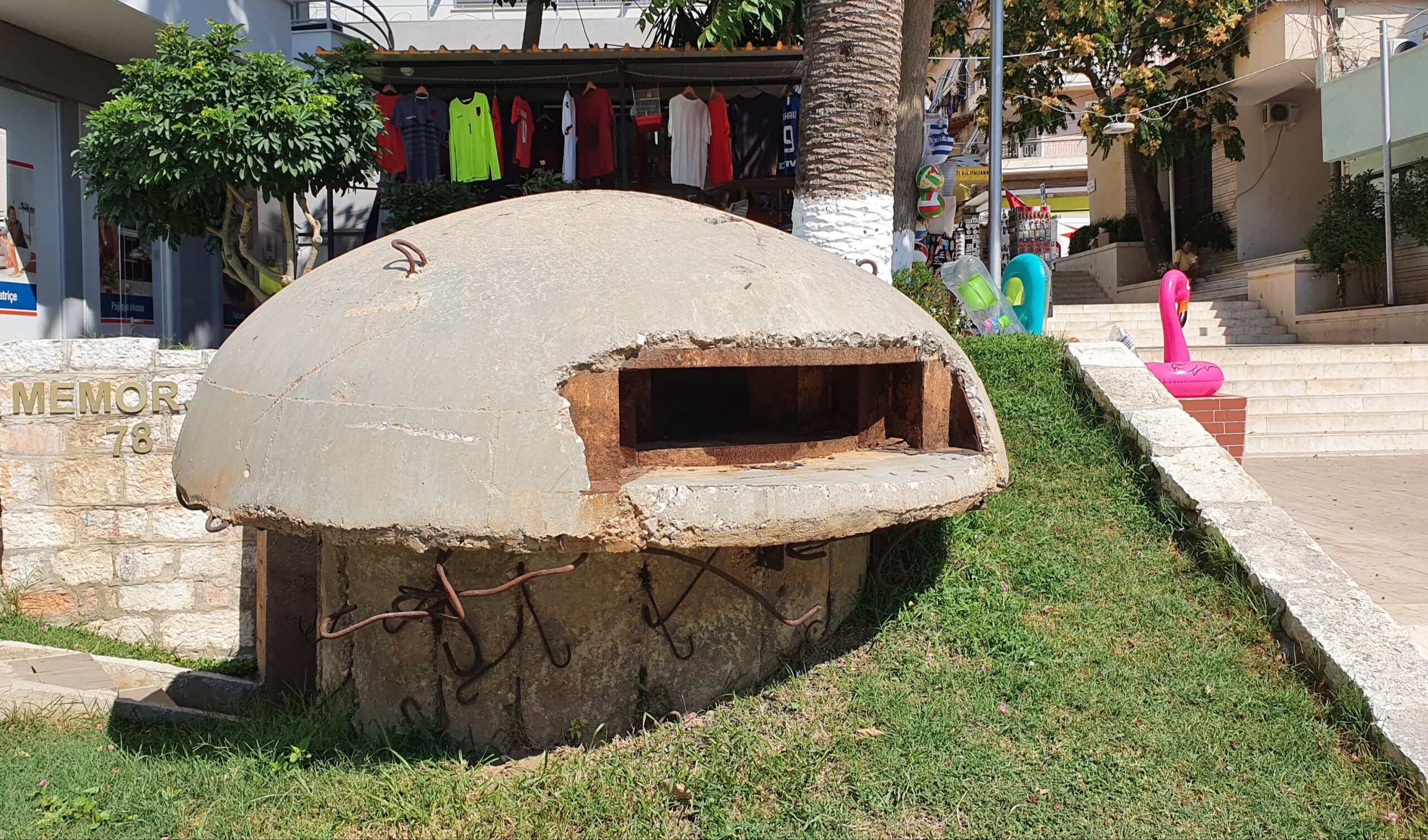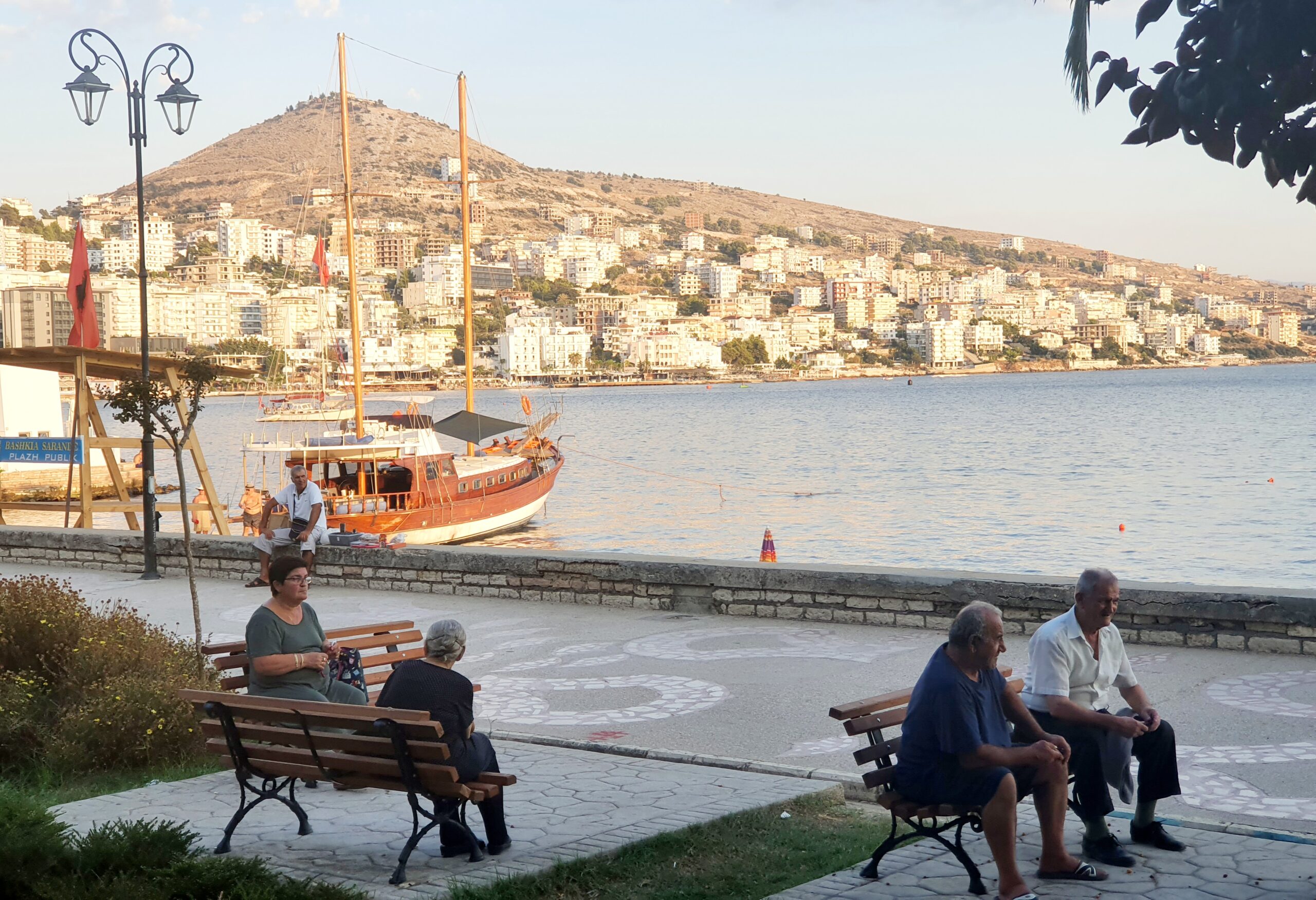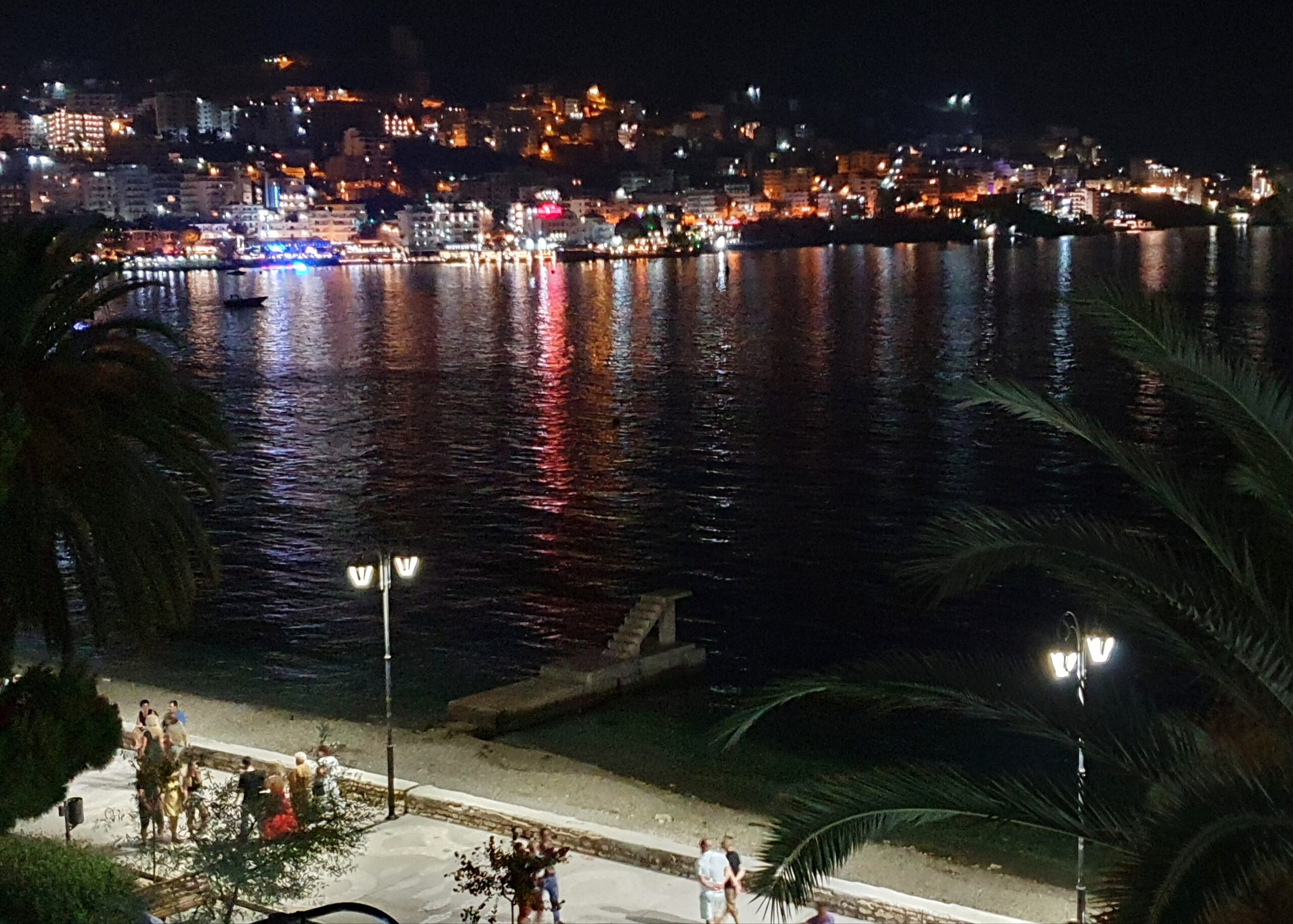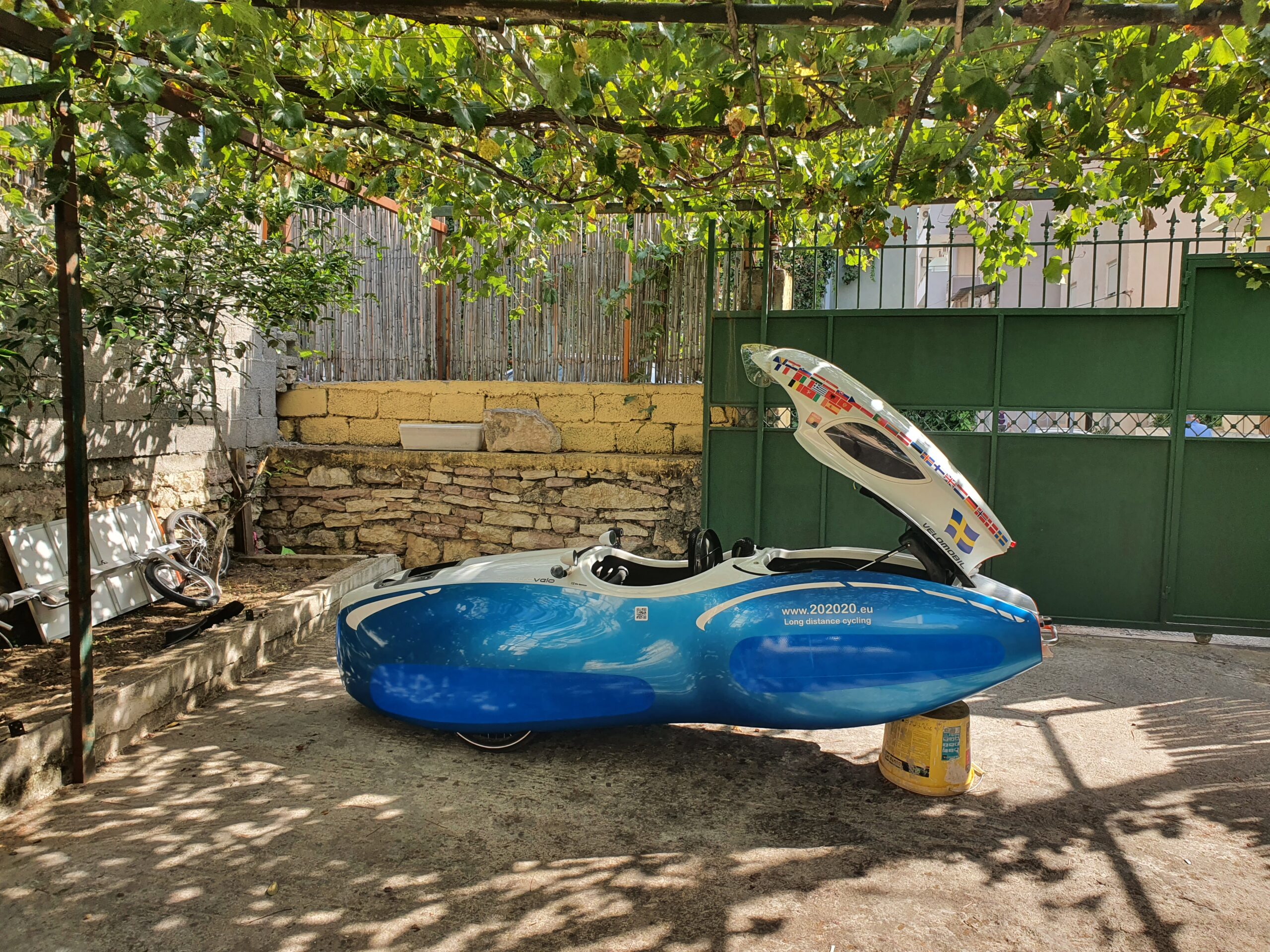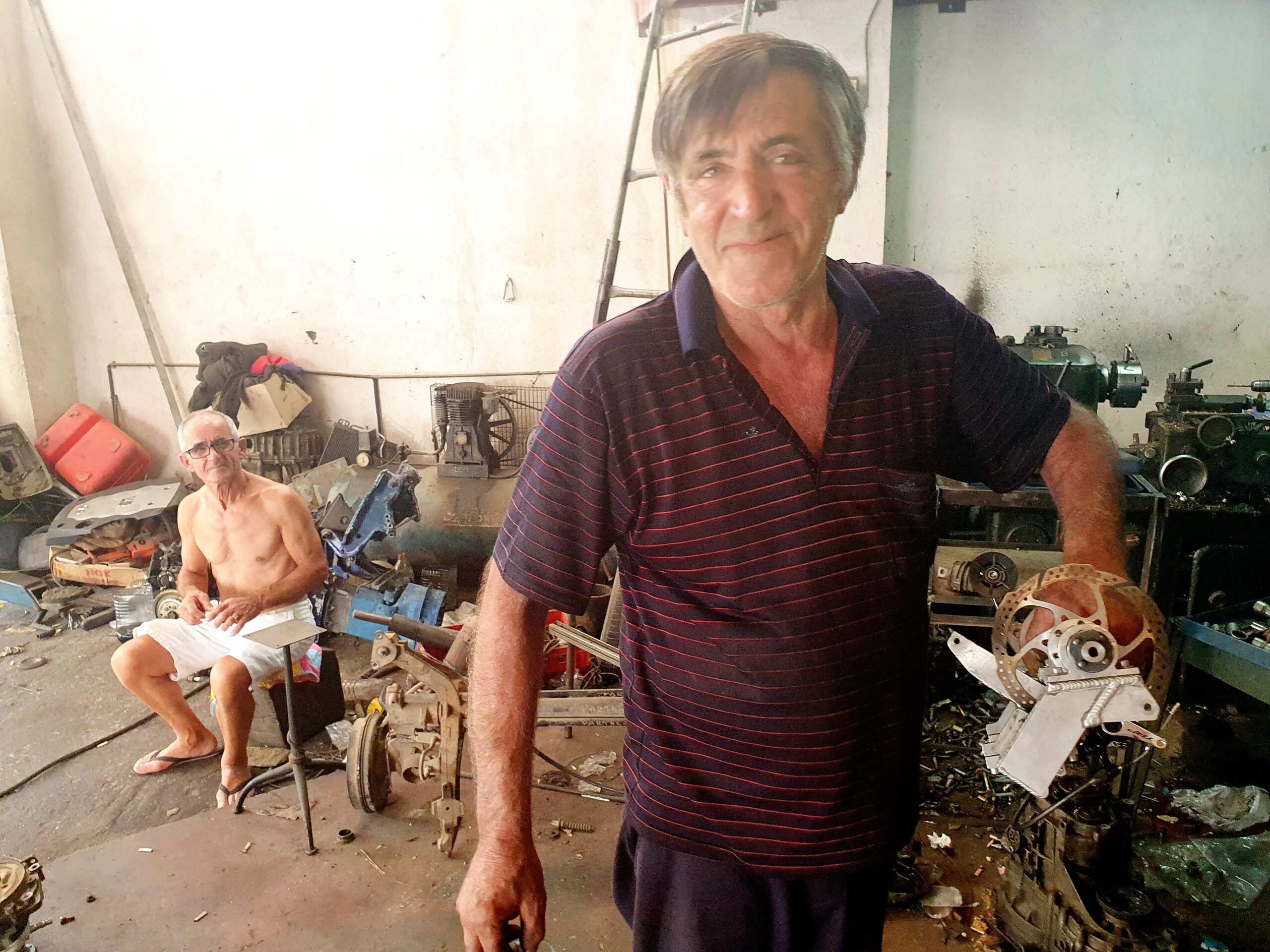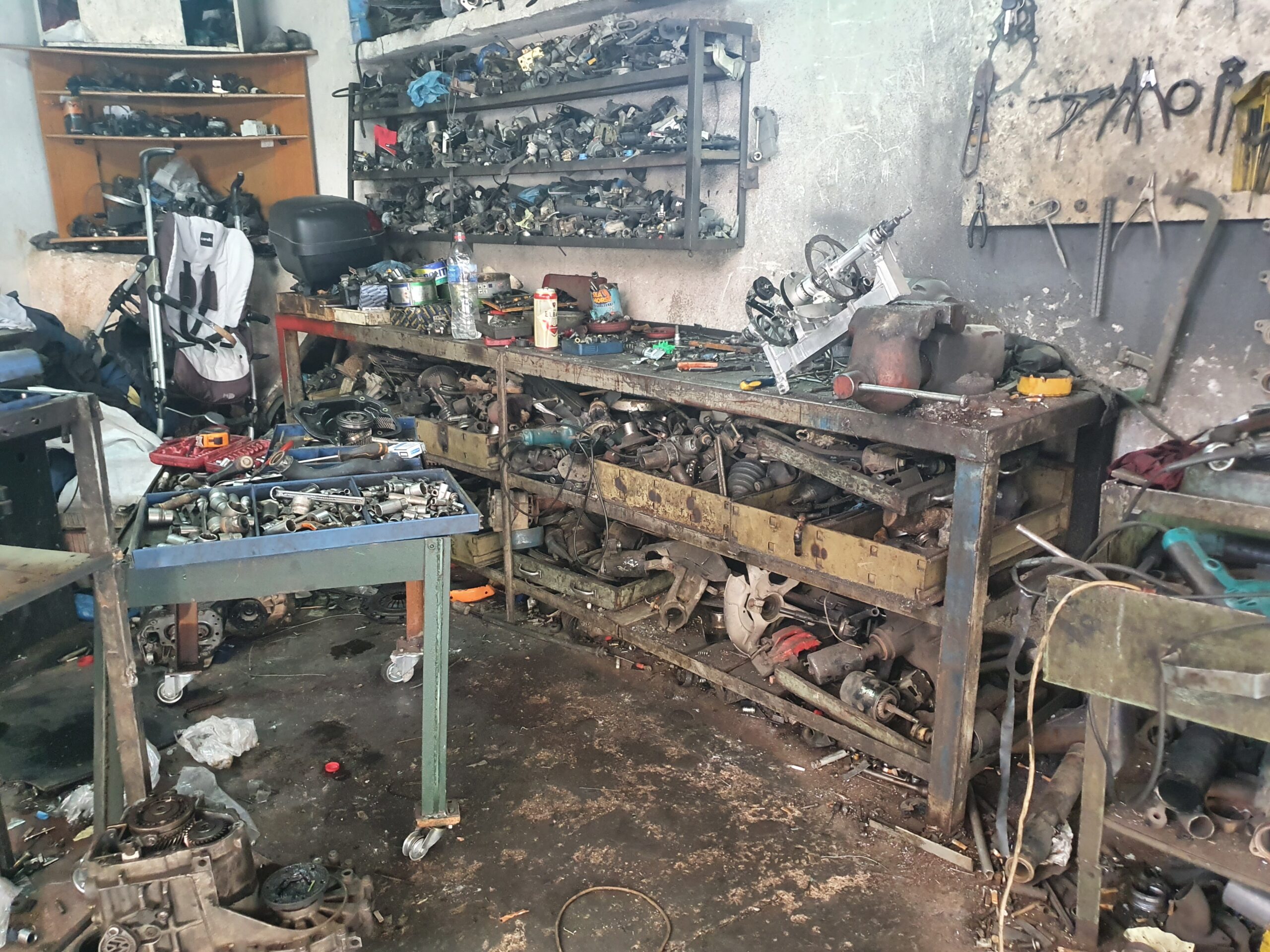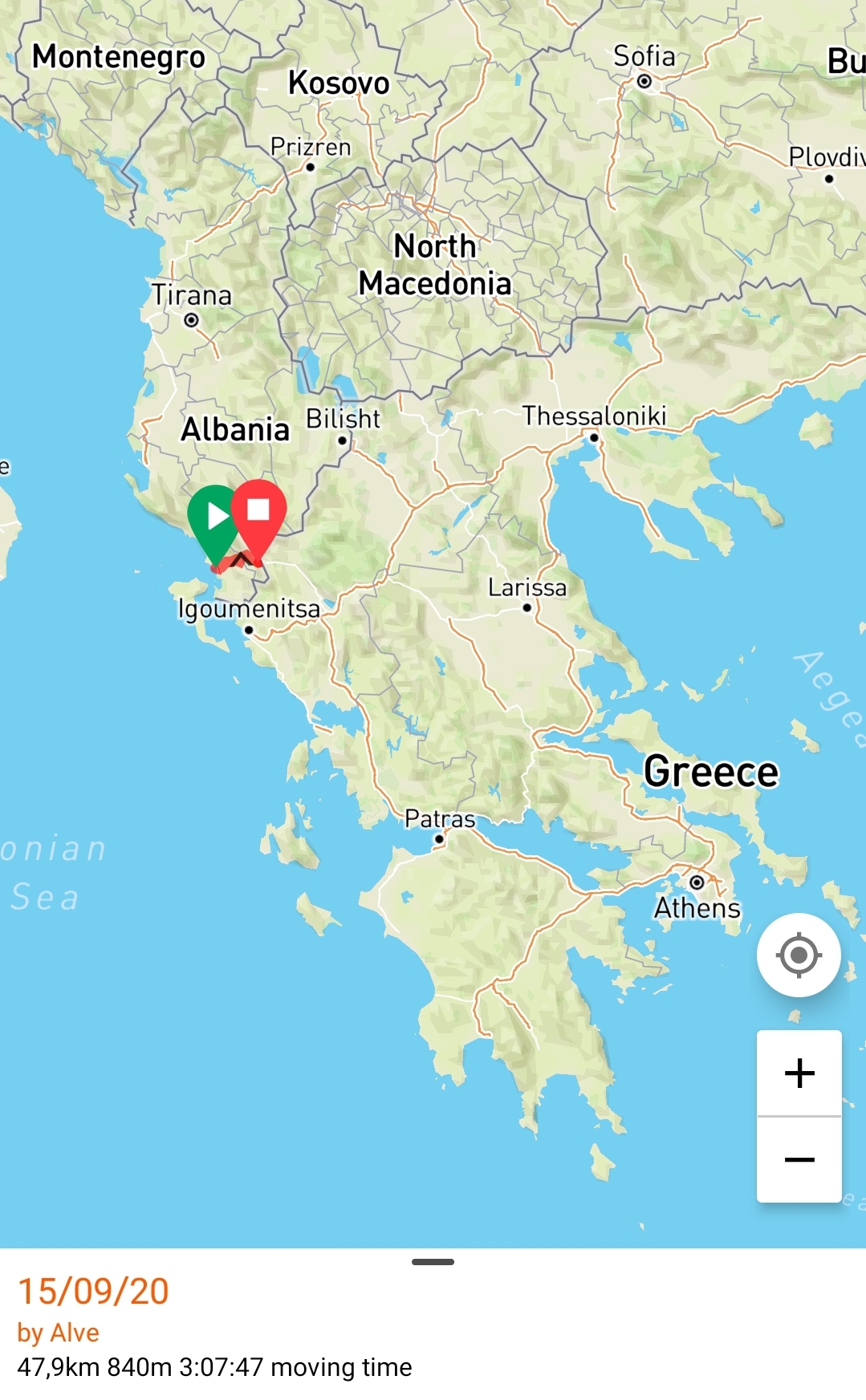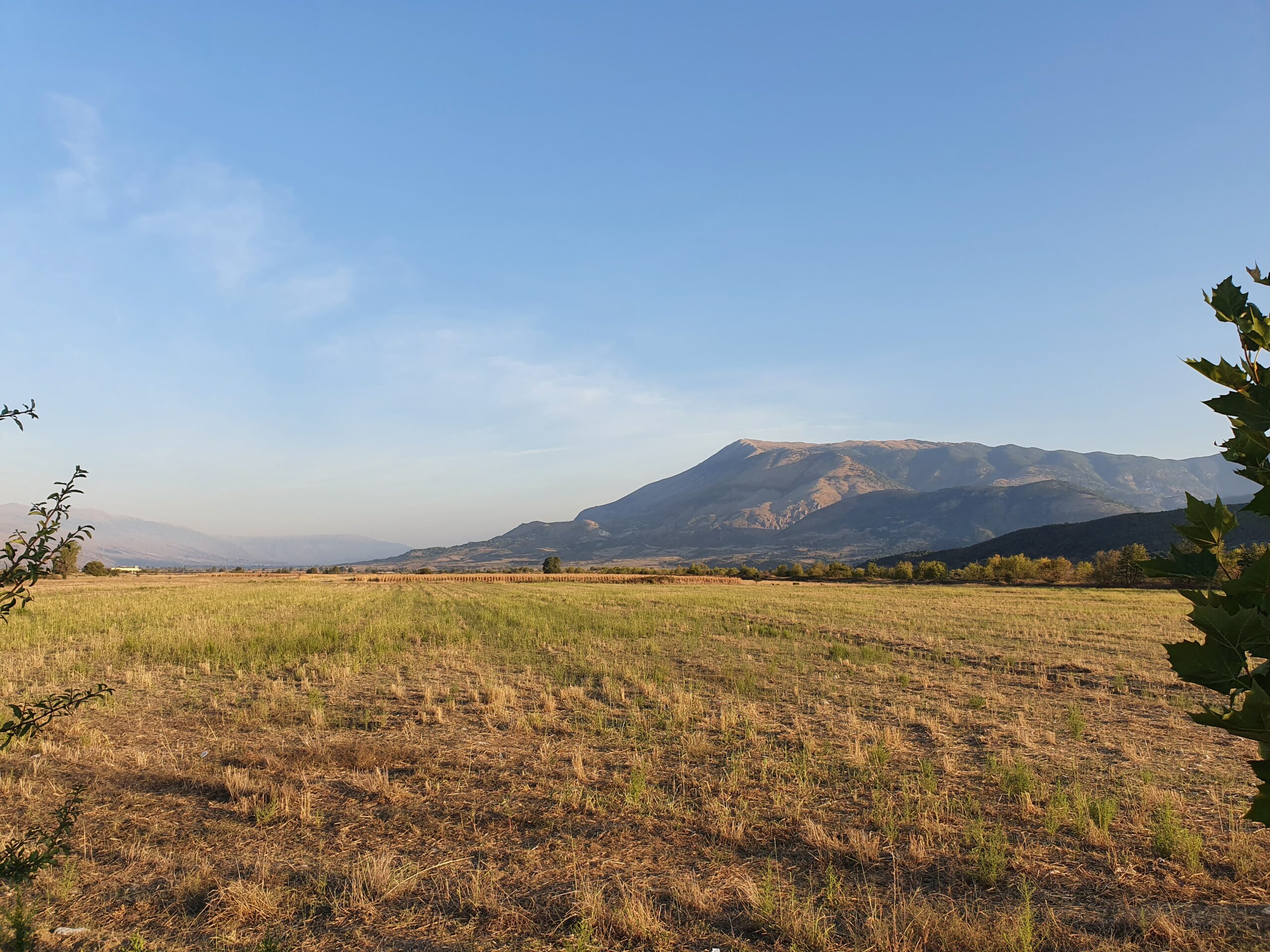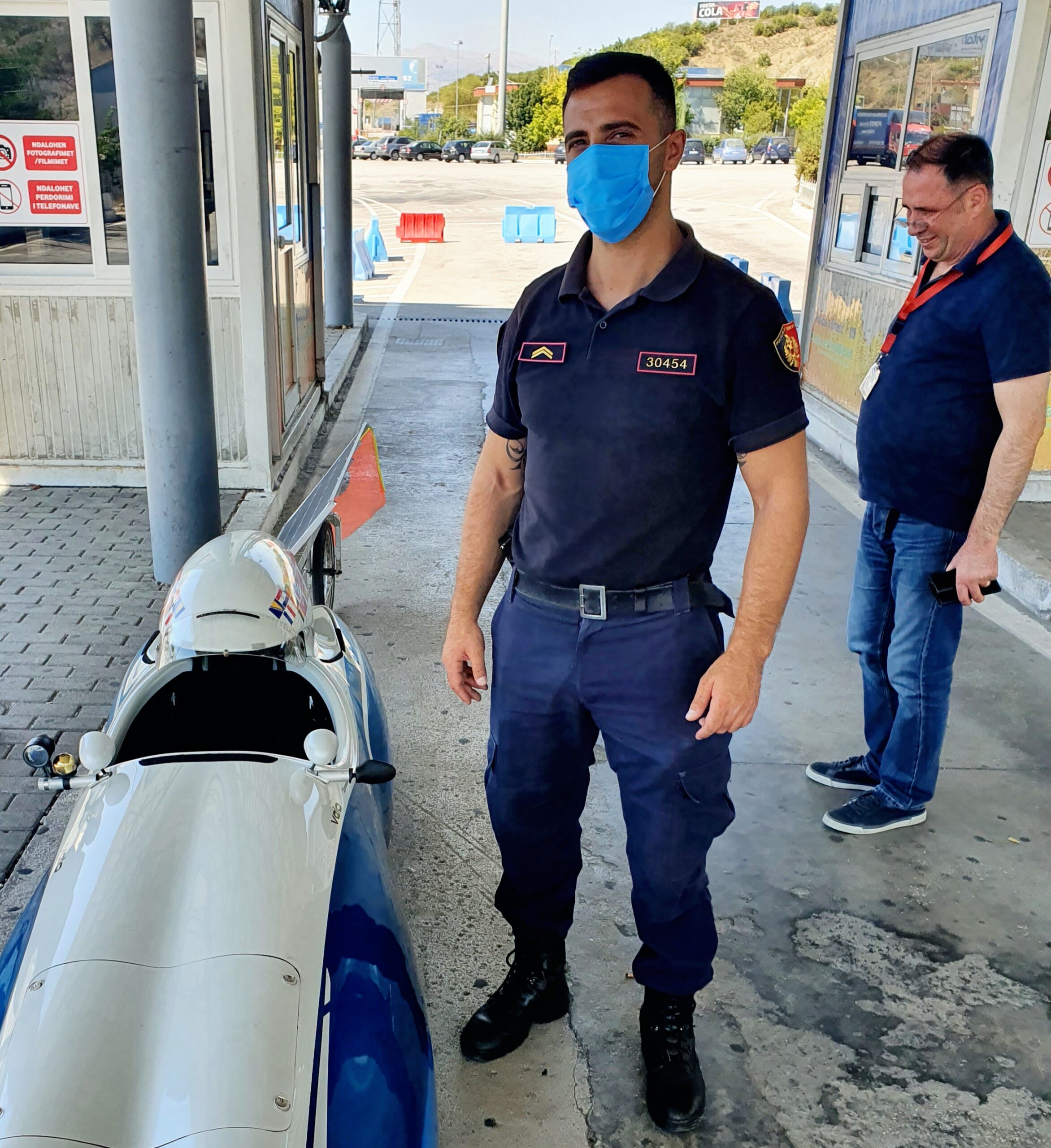 I arrived at the border on the 15th of September, the last day of restrictions according to the Greek official website. The staff asked me to return next day to see if there had been some changes. So I did, but the answer was the same:
"You are welcome to Greece but you can not enter through this border control. You have to travel through North Macedonia and enter via Bulgaria."
Imagine cycling to south Sweden and they tell you at the border, welcome, but you can't enter here. You have to cycle to the north of Finland from where you can enter to Sweden … Where is the logic?
But I knew what I was getting myself into, so I couldn't complain. There was a small possibility of maybe taking a ferry to Italy and from there to Greece. The problem was that I probably had to spend several weeks in quarantine.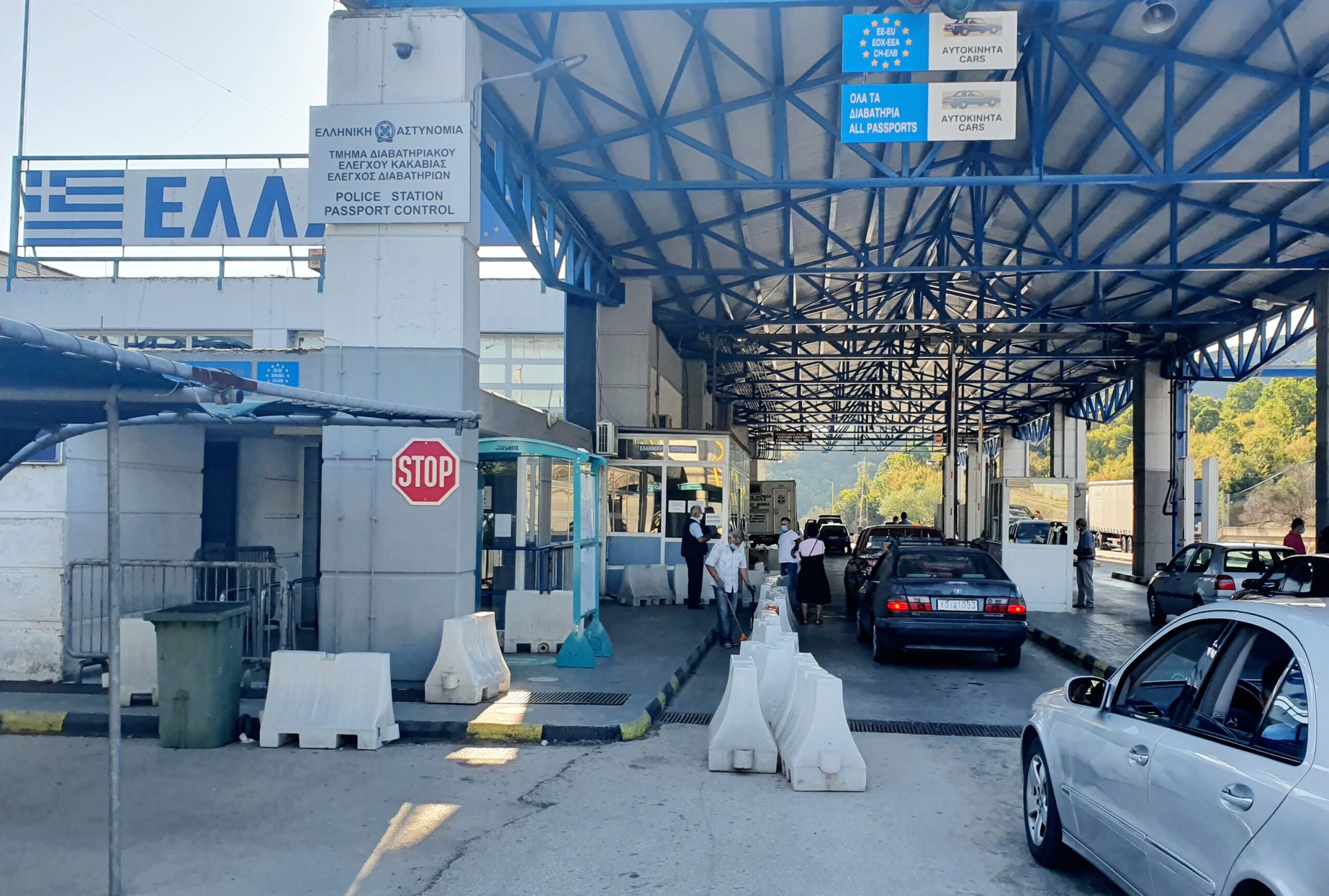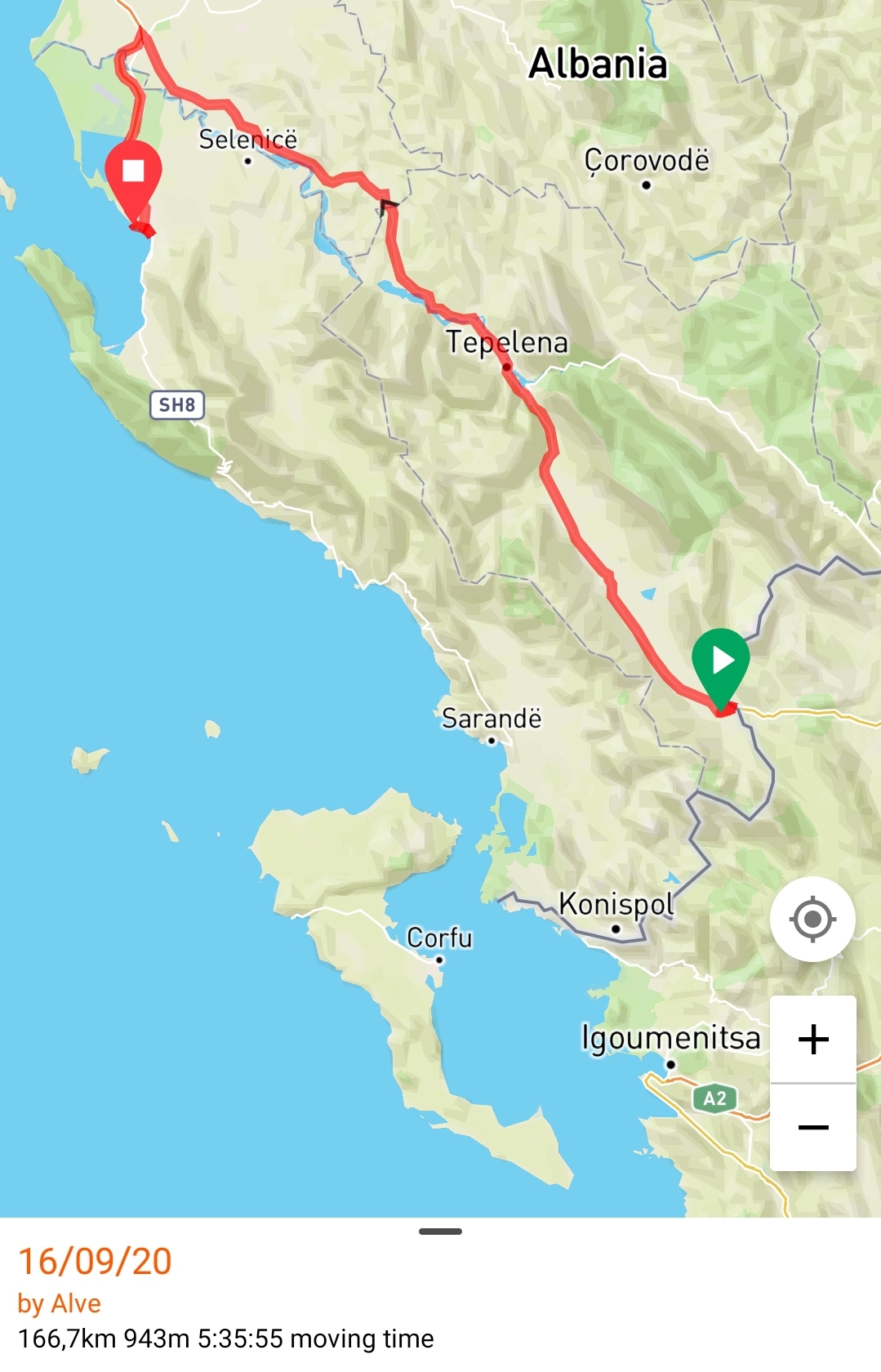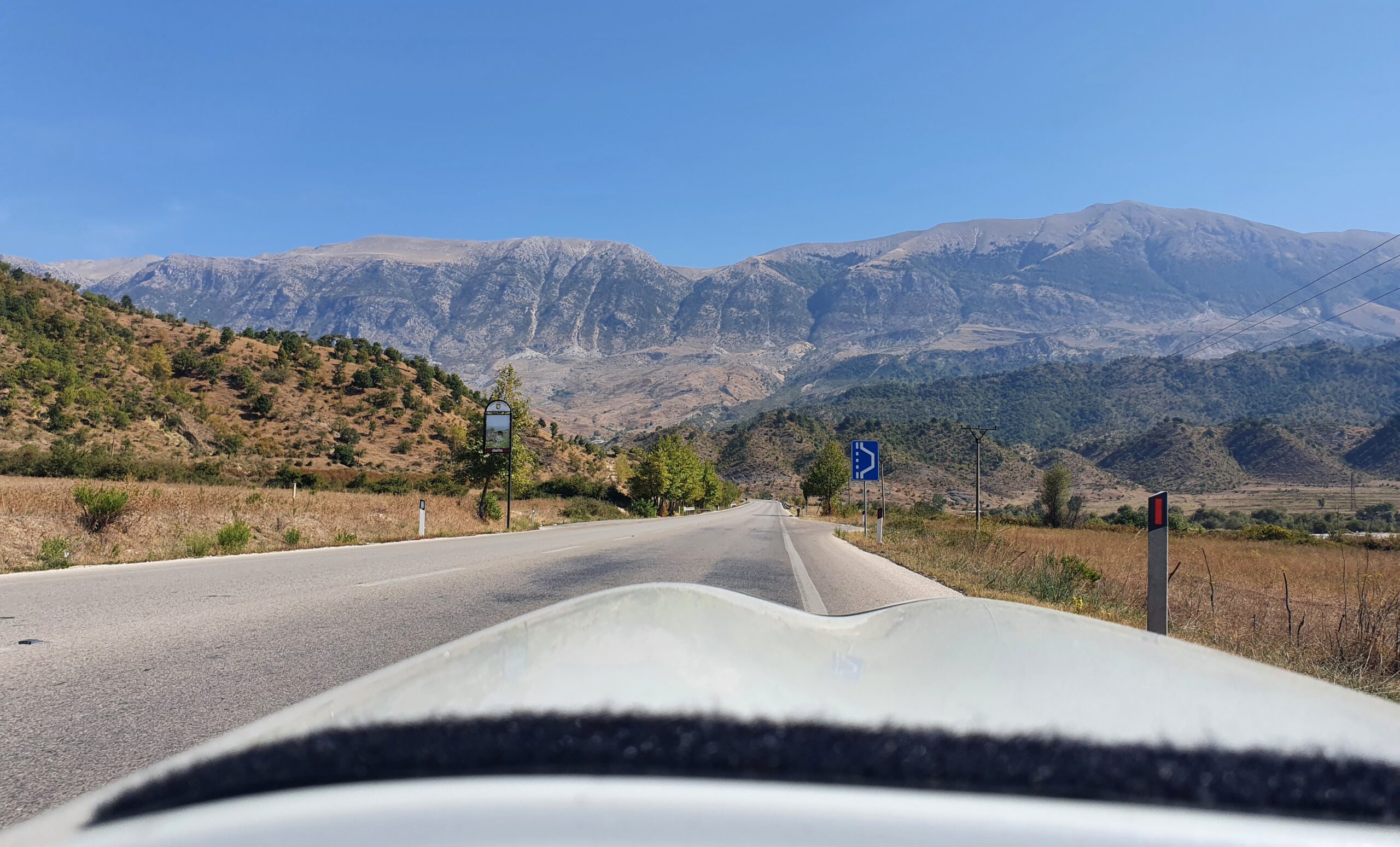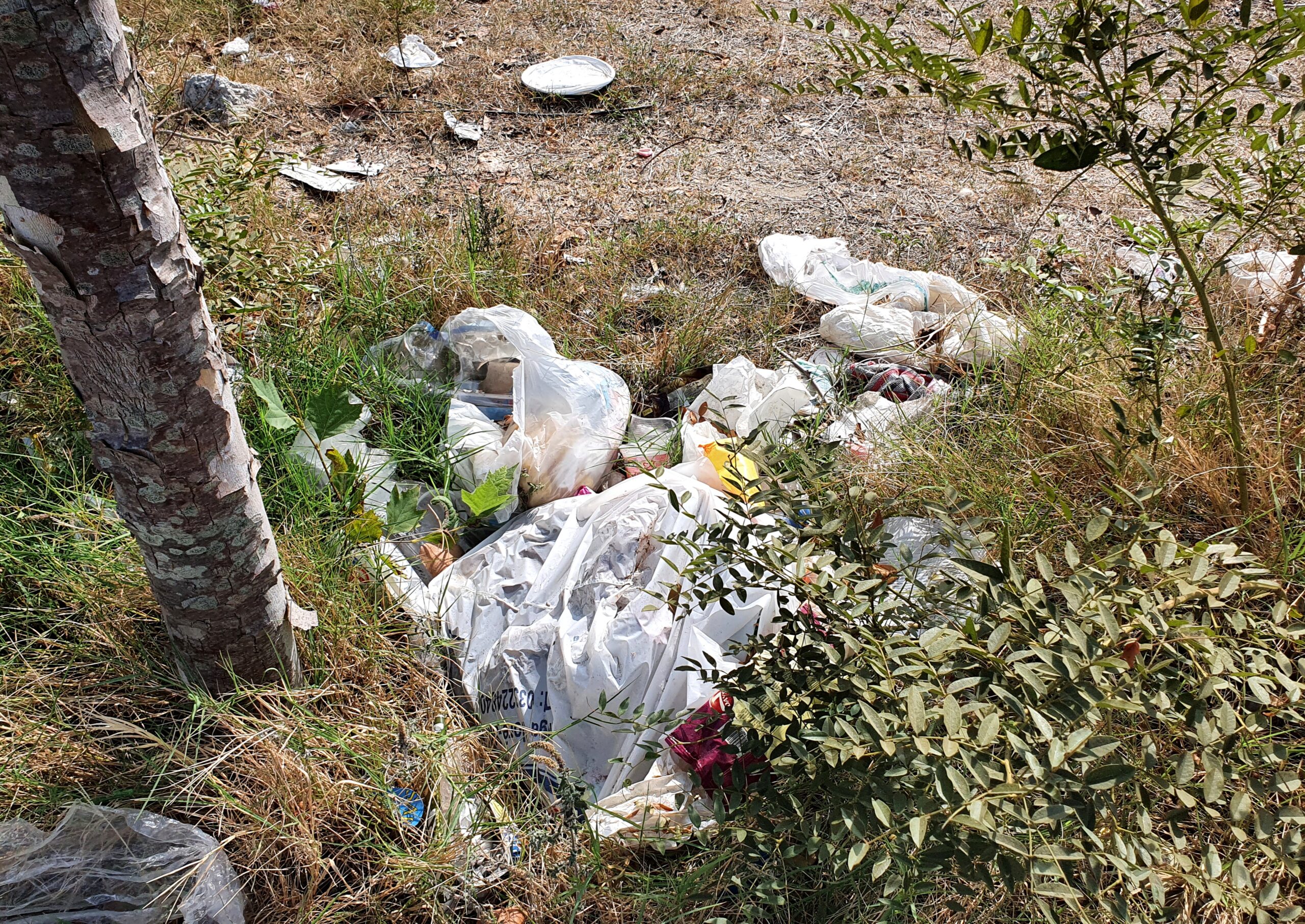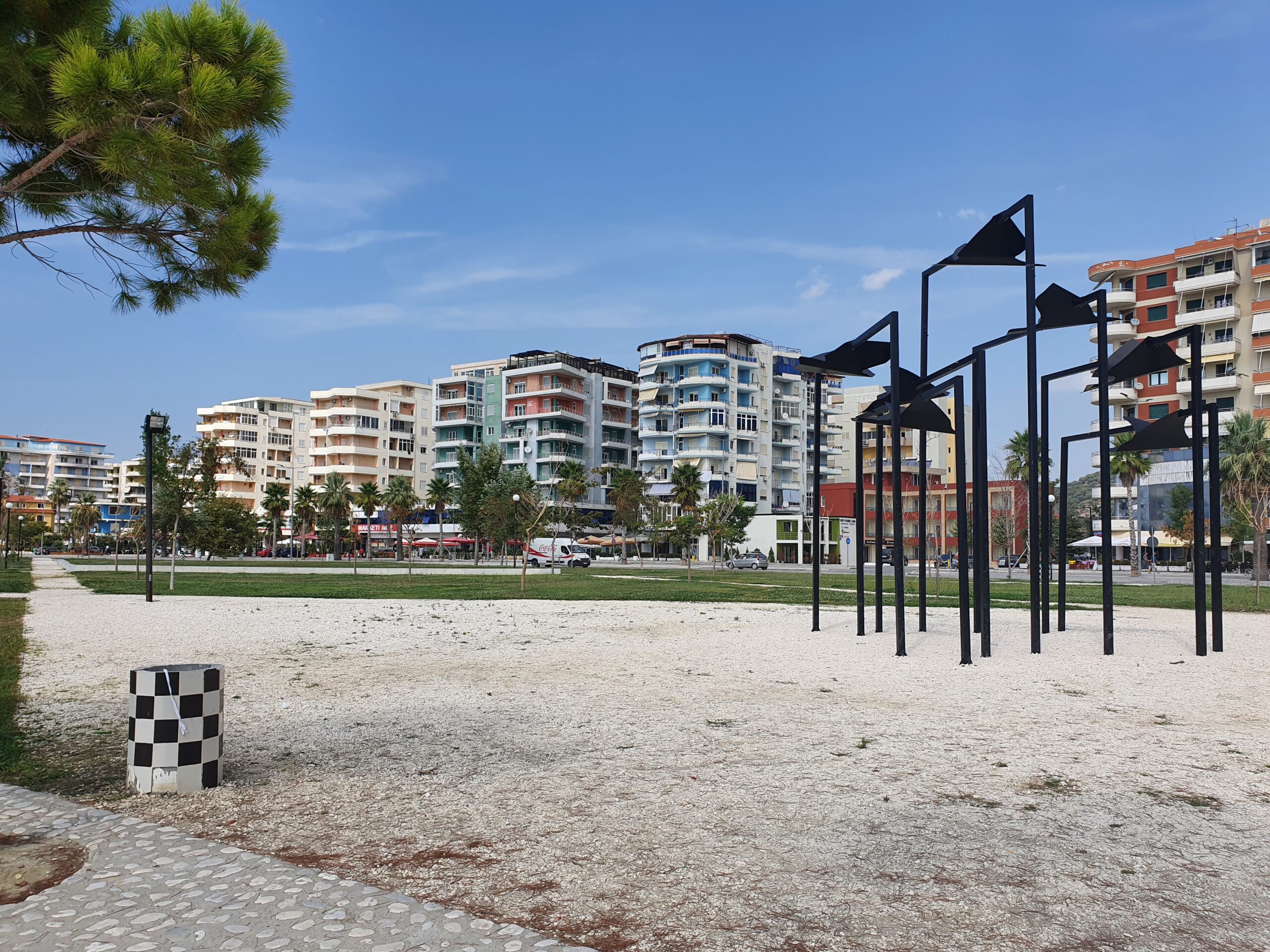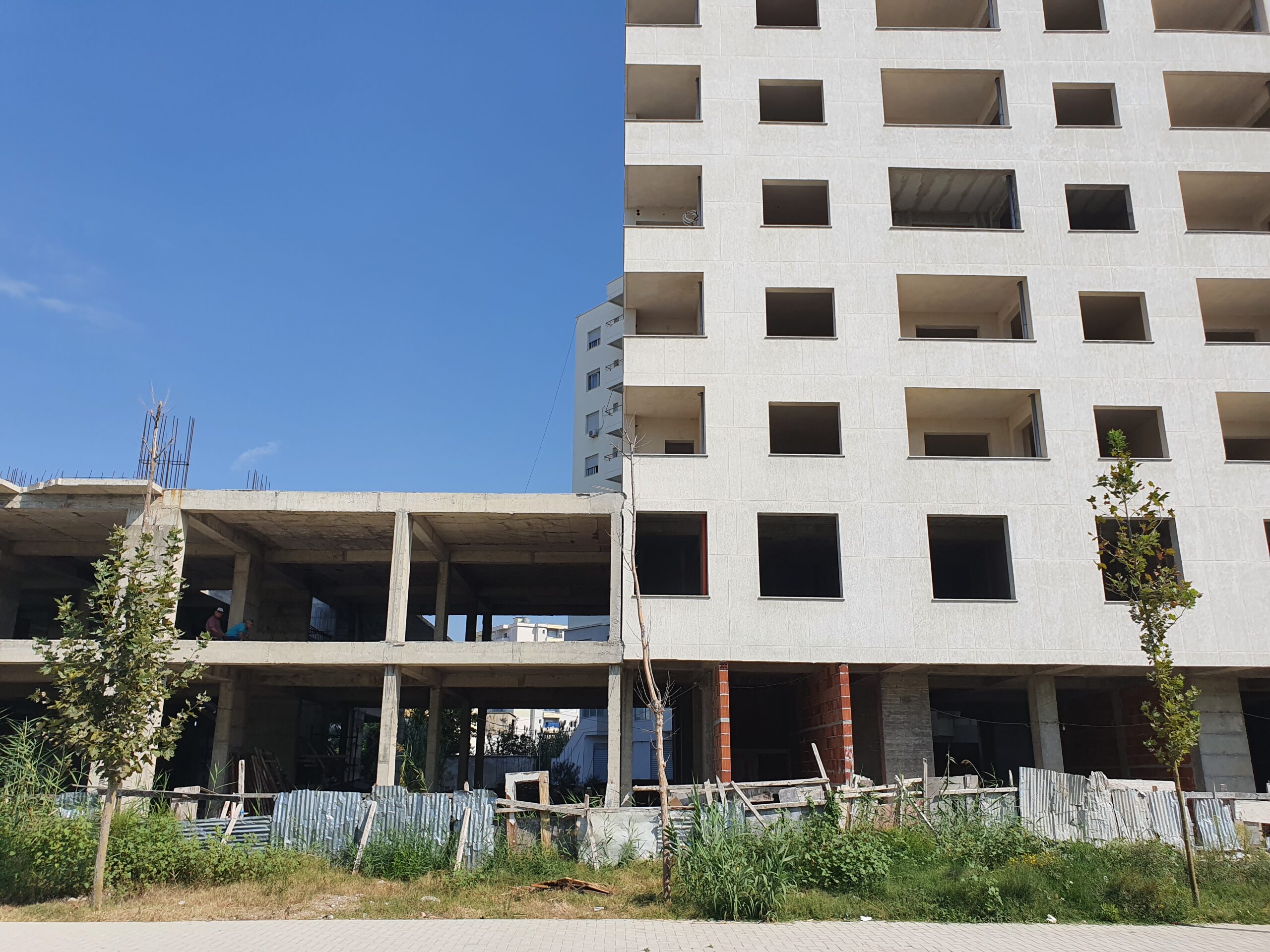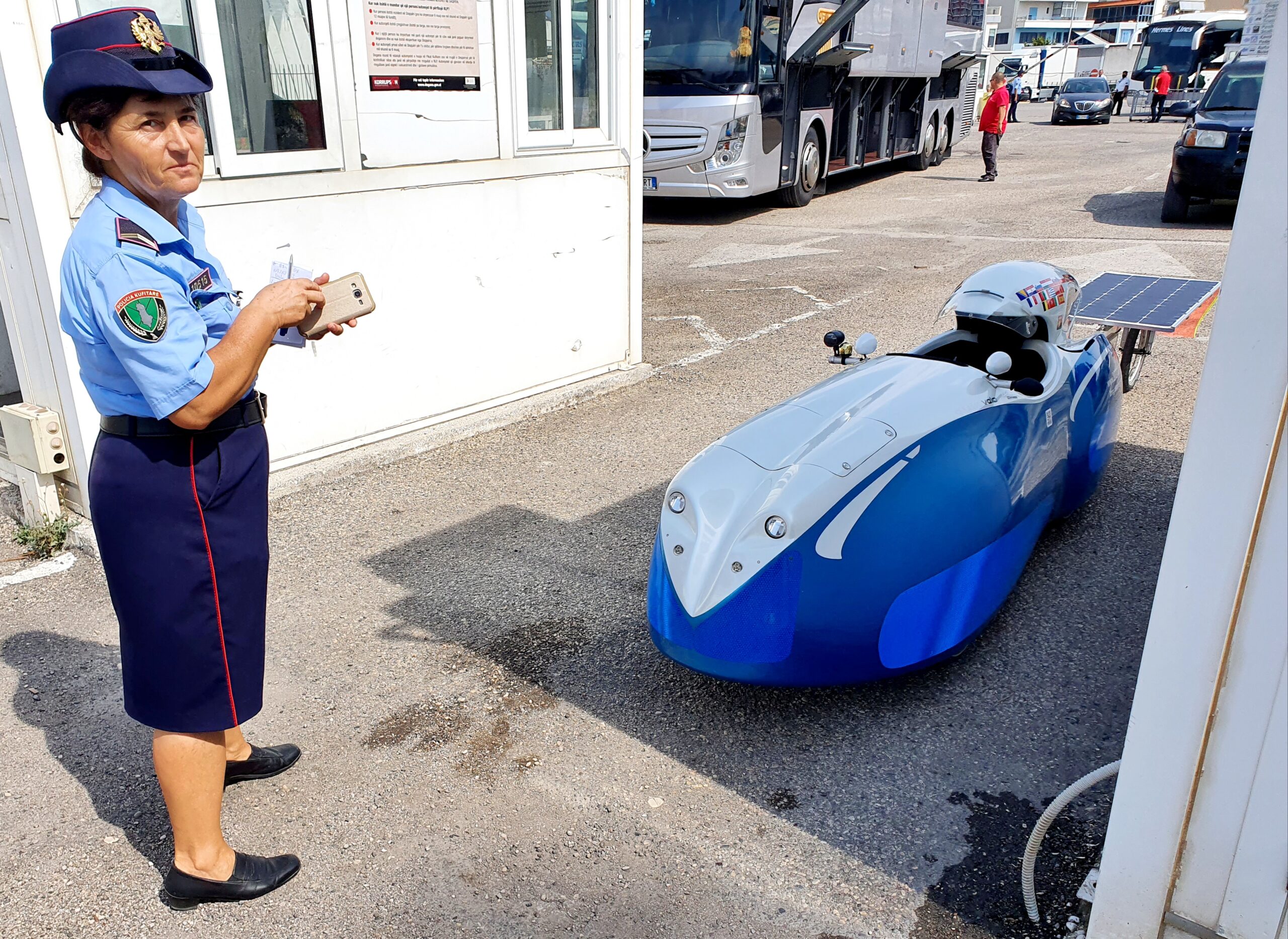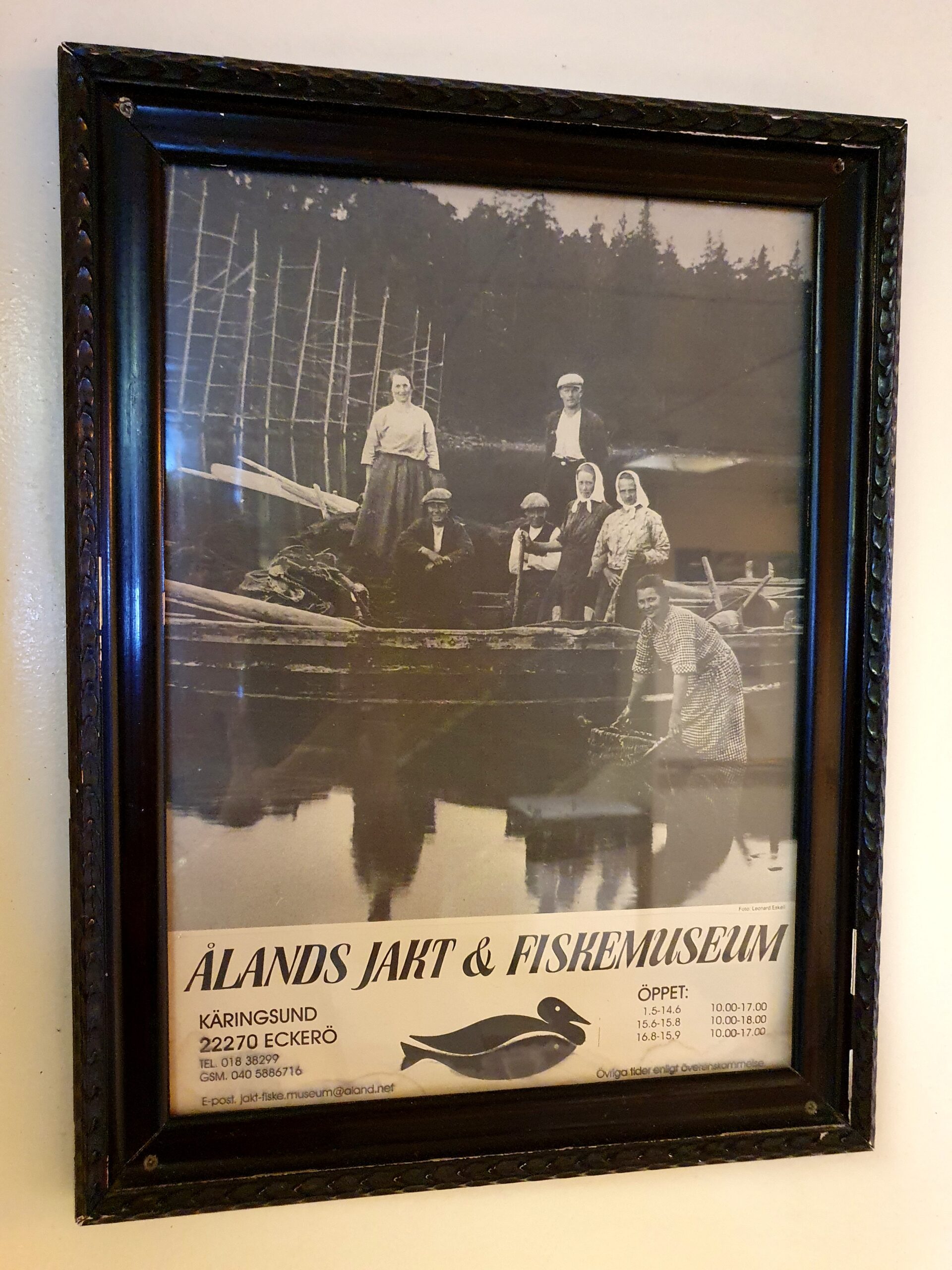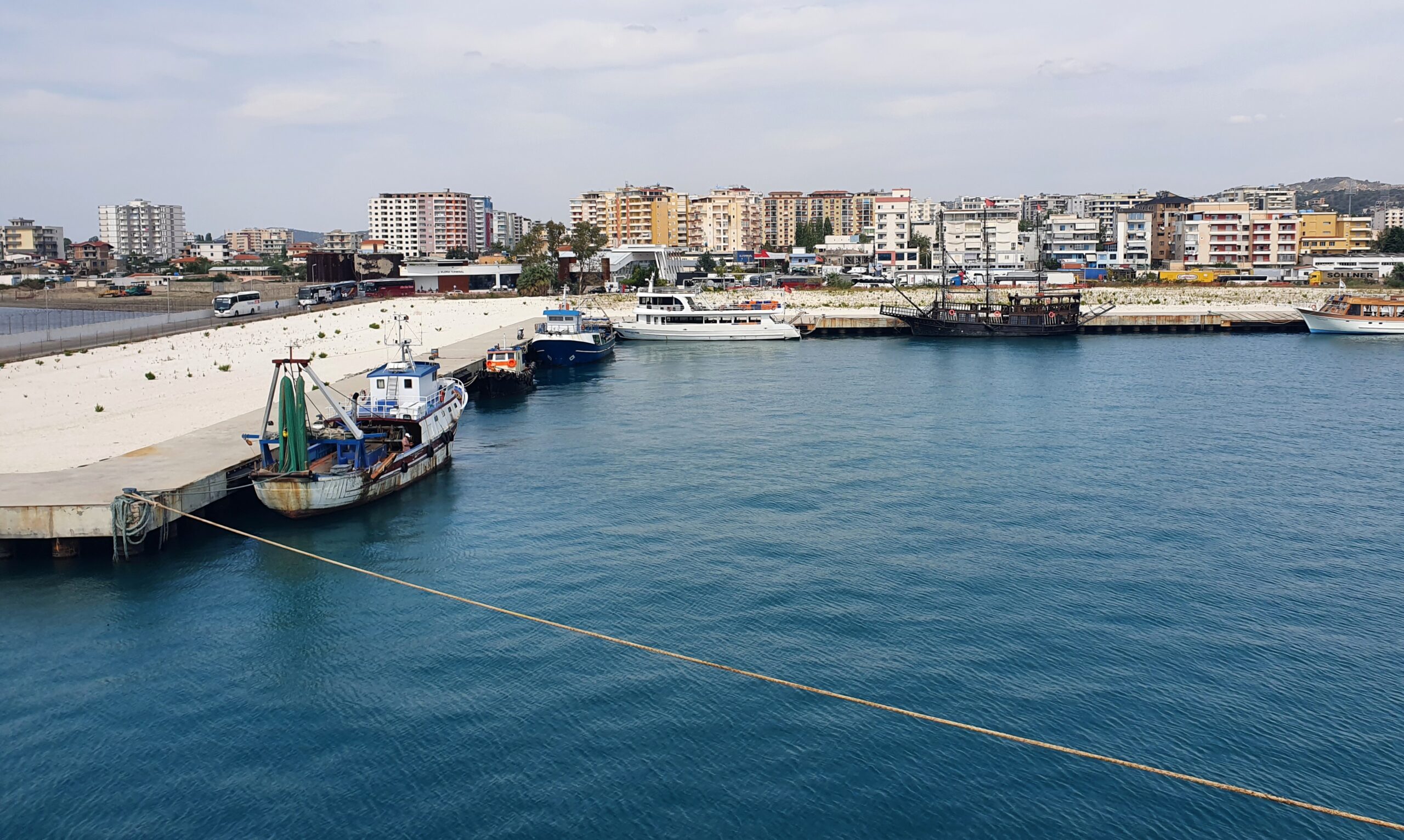 Italy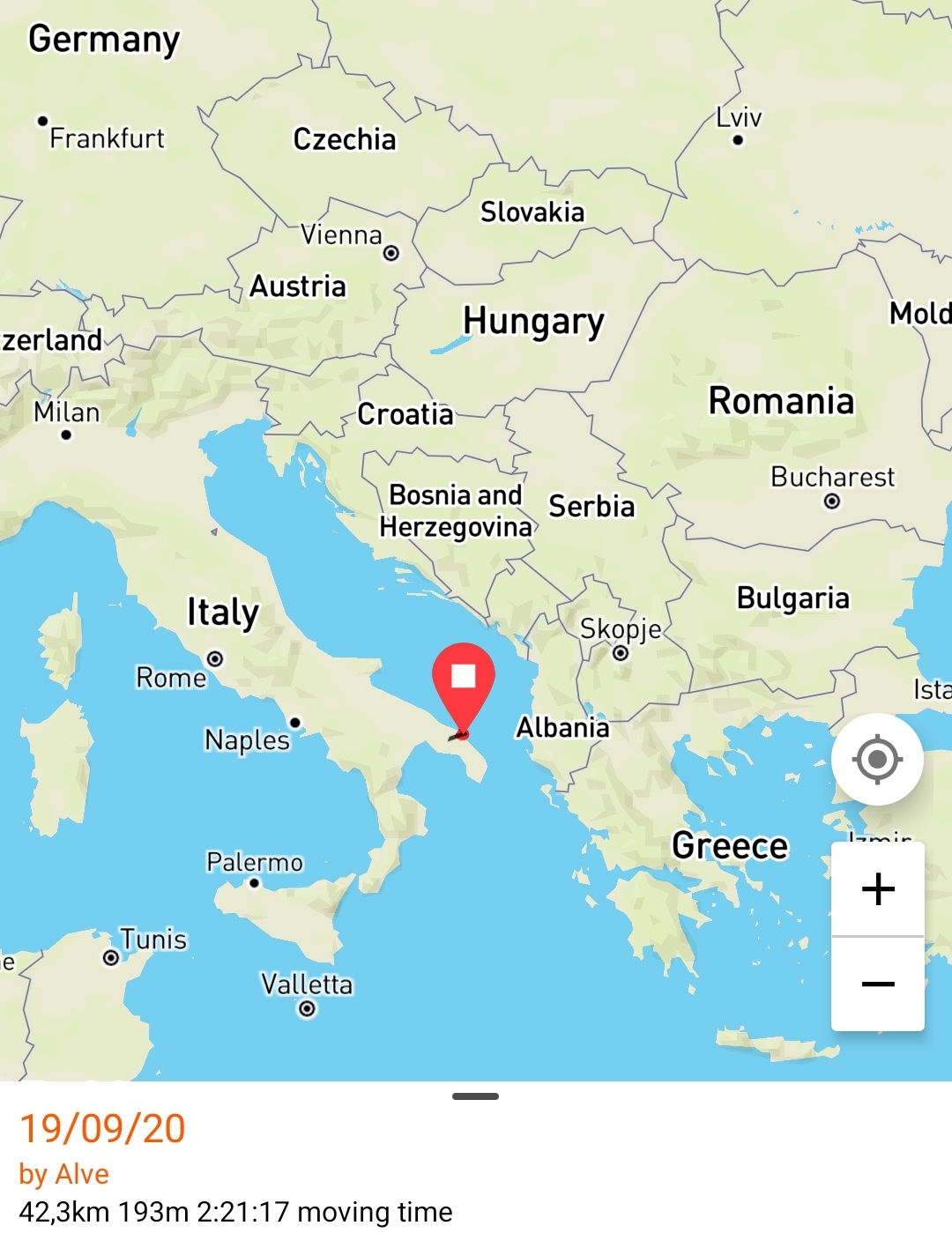 I arrived in Brindisi at midnight. The staff at the border was extremely friendly and very interested in my velomobile. When I told them that I am cycling from Nordkapp to the southern most island in Greece, they where very helpful and explained that I'm allowed to enter Italy for some hours without being in quarantine as long as I leave the country as soon as possible. I promised that I would buy the first available ticket to Greece as soon as the Biglietteria Merci Traghetti Tirrenia (ticket office) opened. No paperwork was required and into Italy I went. 🙂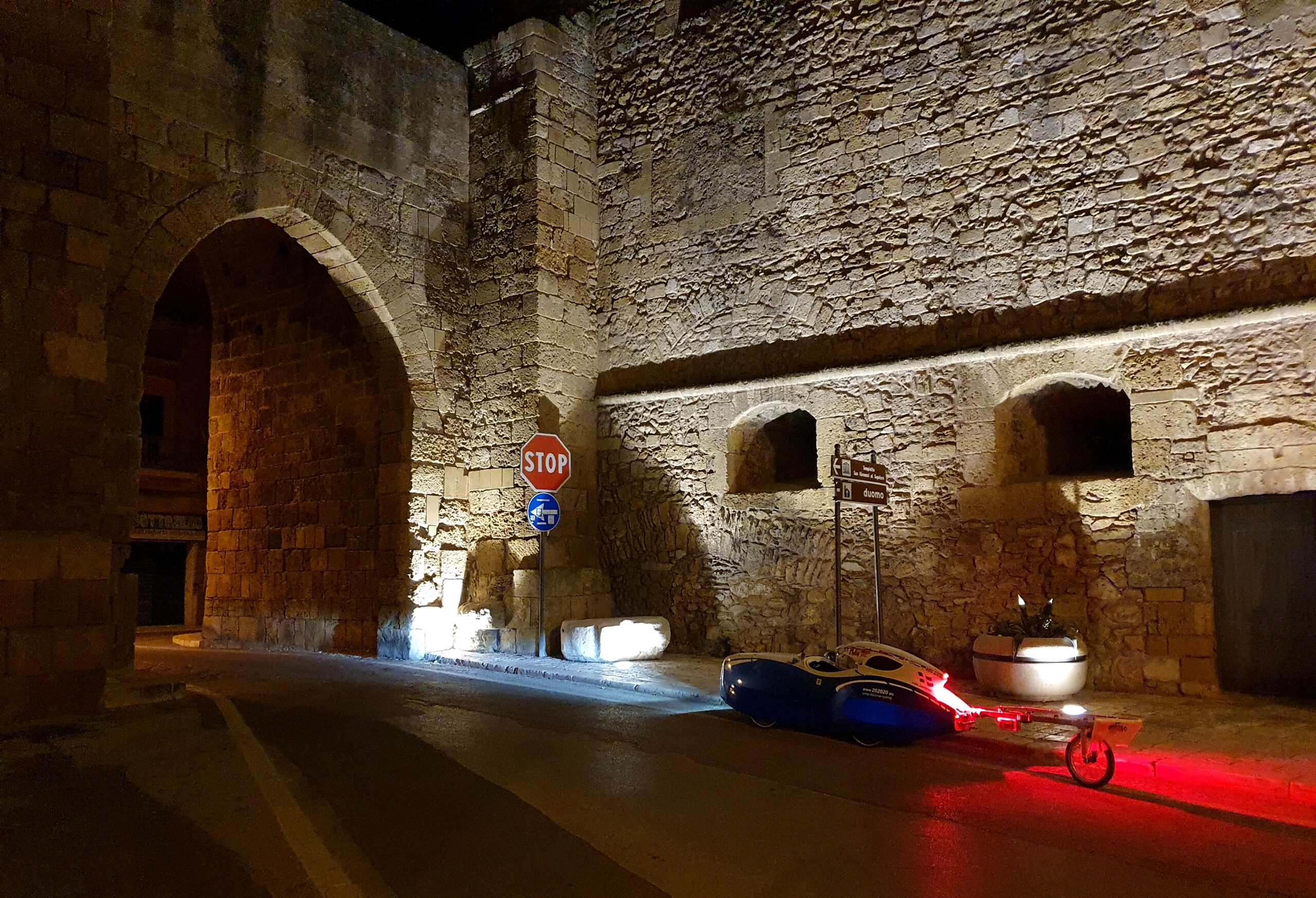 I made a 40 km night ride in the old town of Brindisi and its surroundings. I had to spend some time before the ticket office opened. Finally I stretched out my sleeping pad near the ticket office and slept three hours out in the open.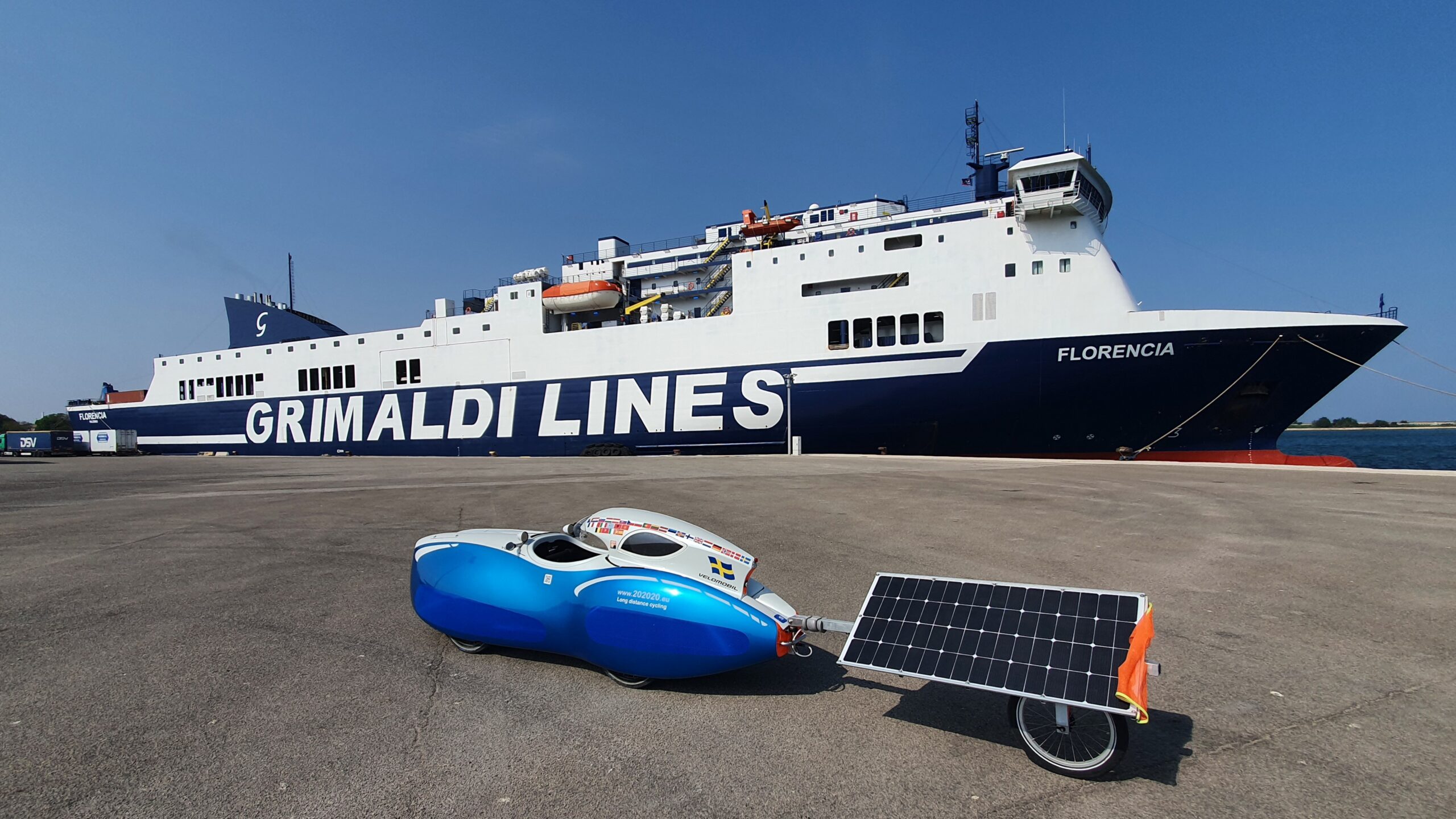 One had to go through a lot of digital bureaucracy before it was possible to buy a ticket to Greece. Digital forms to be filled in with username and confirmation email. I really felt sorry for some older people who did not understand either email or digital forms. They remained weeping in Italy without tickets.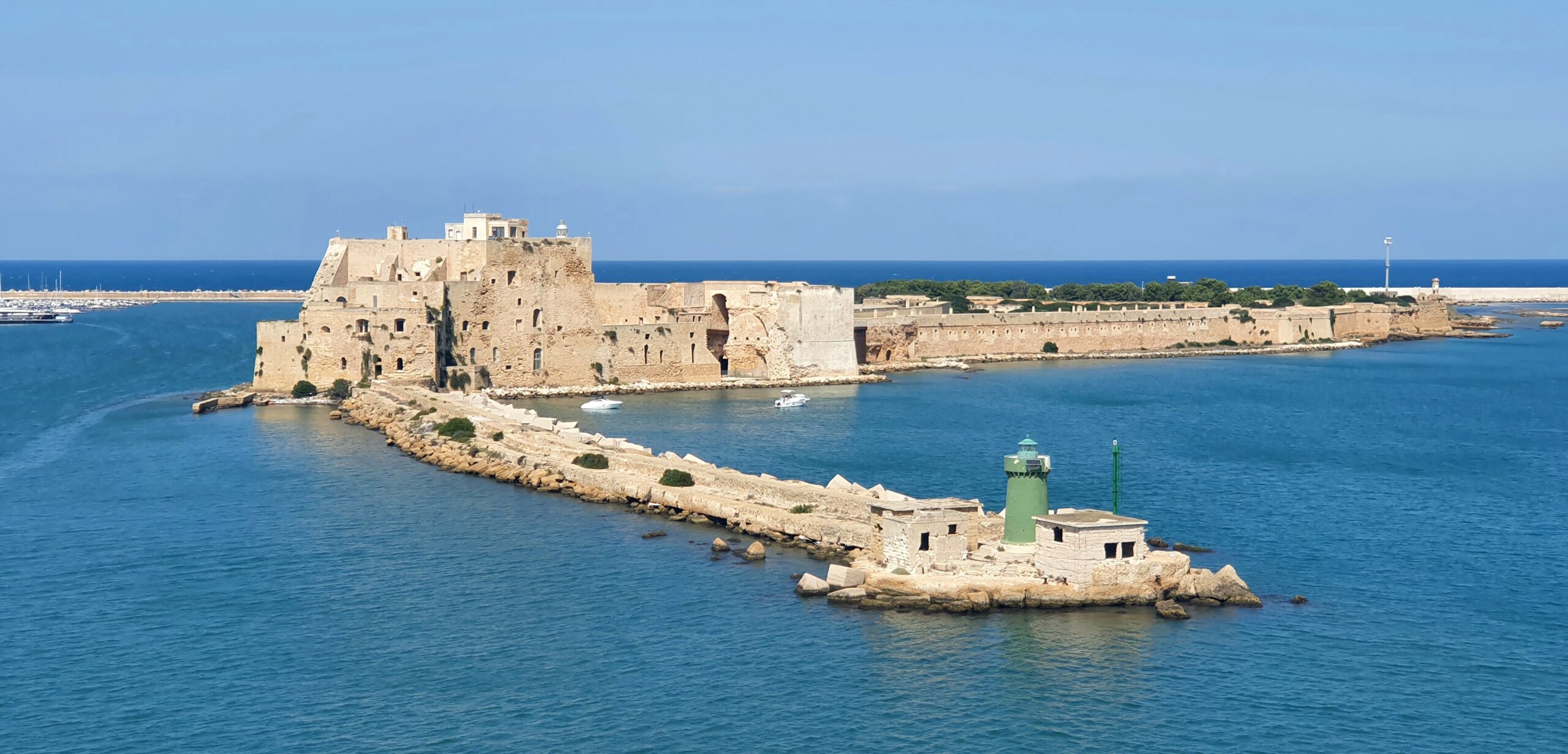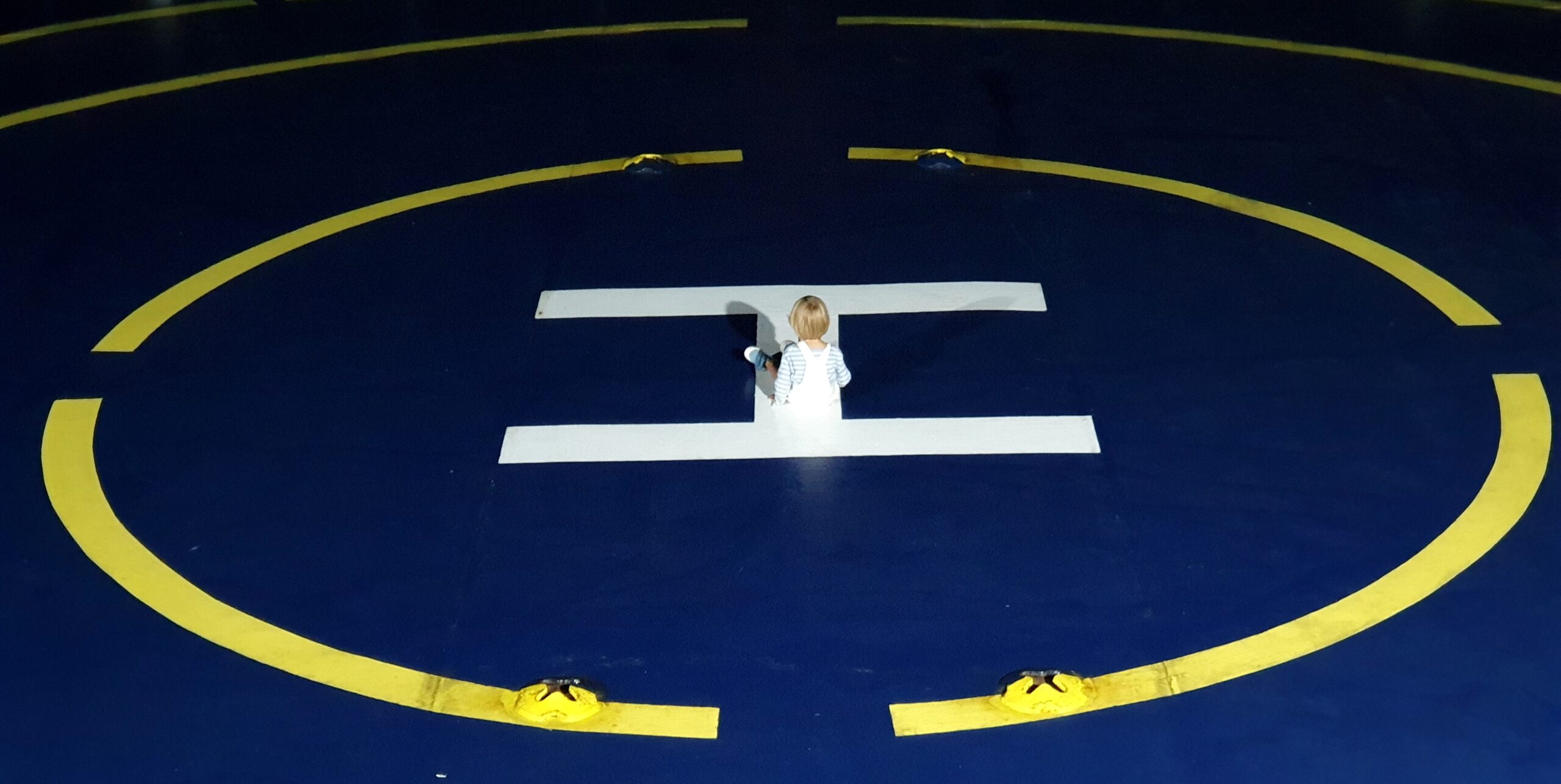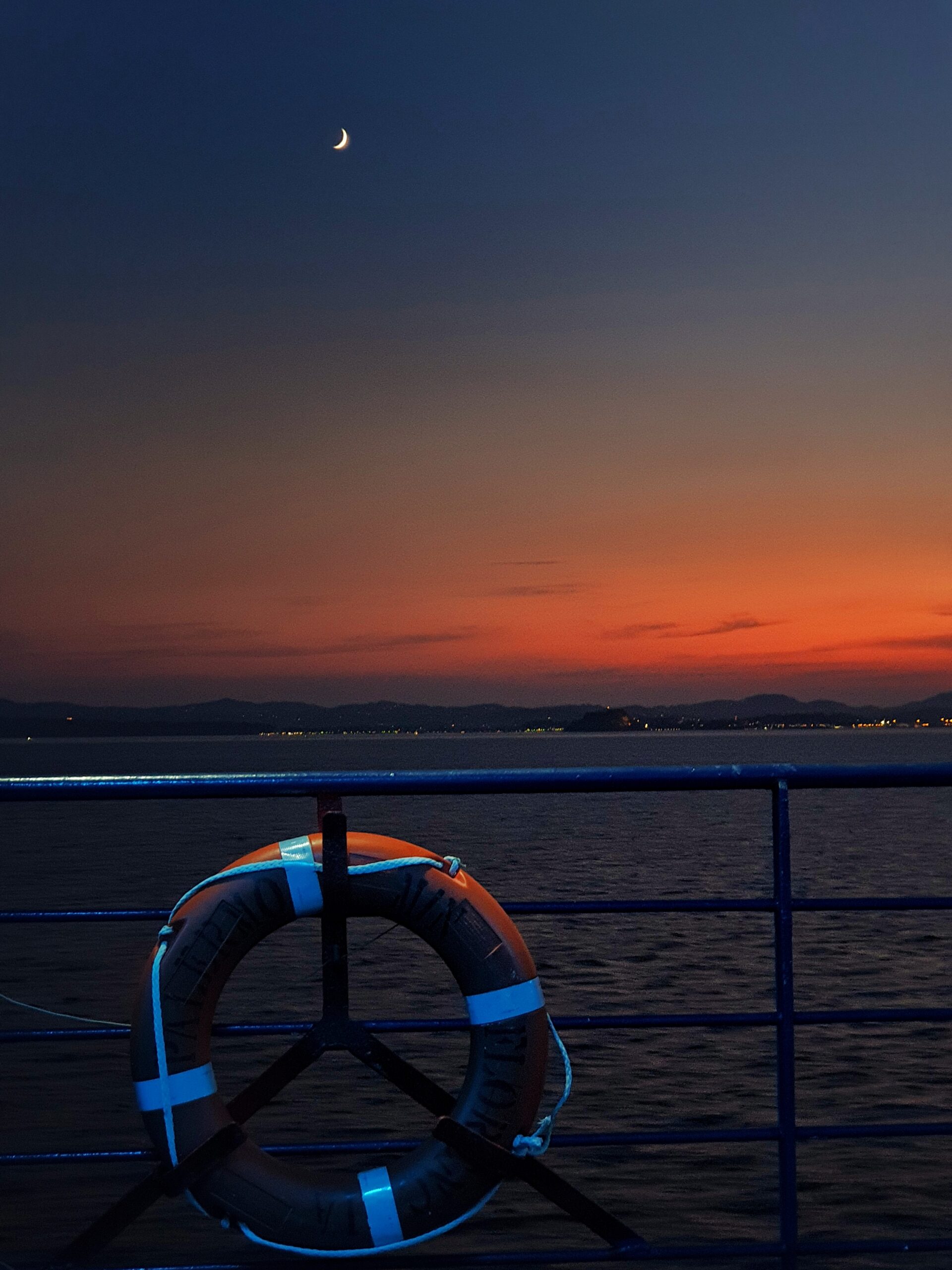 All of a sudden I was back on the place I was a week ago. Then I saw this ferry from Sarande, now I saw Sarande from the ferry. 🙃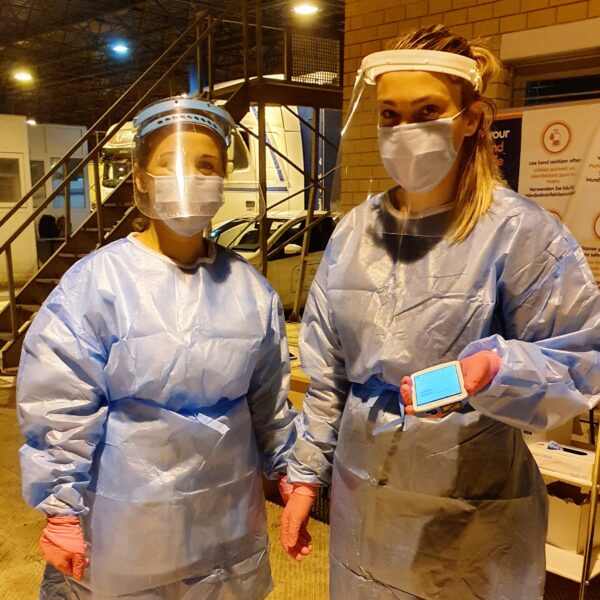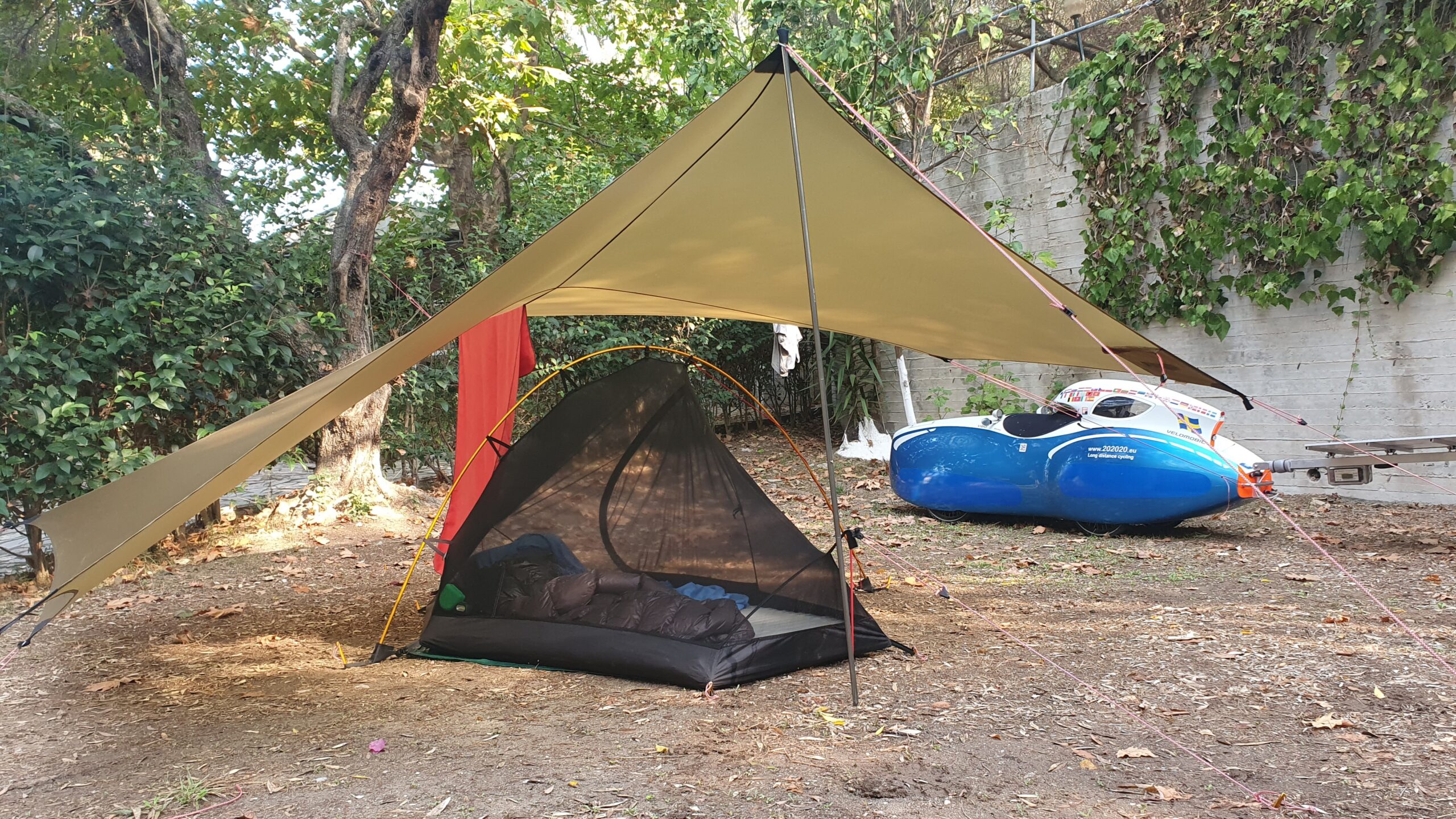 To be continued.
---
Edit: Honza Galla, chief editor at Recumbent News, has just written a very flattering article about our meeting at the Azub factory. The text is especially interesting for velonauts. Link to the article in Recumbent News.